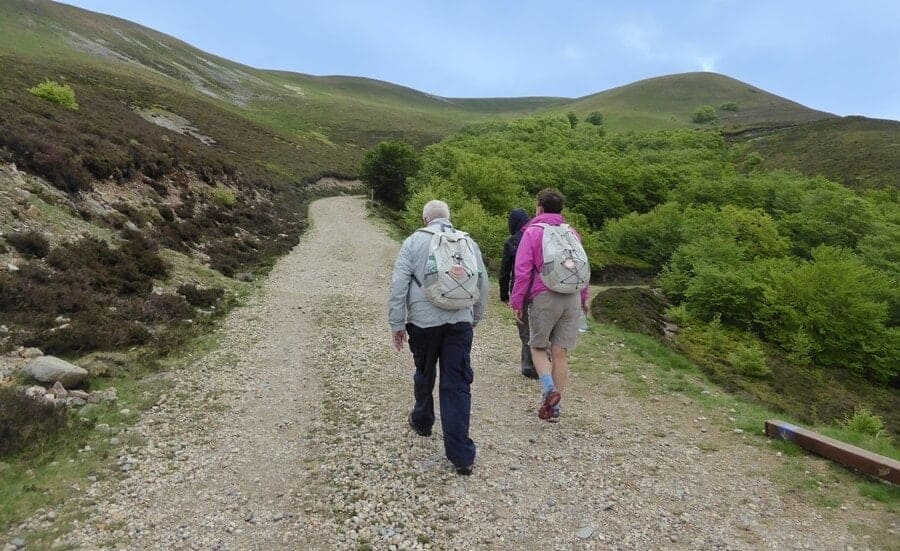 Sep 27 · Gail
Camino walk: how difficult is the Camino to walk?
Camino Walking Tours
Our Walking Grades are calculated by considering the length, gradient, distance and technicality of the route involved. The scale has 3 variables; Easy, Moderate and Challenging.
For families with children from 6 years of age, we recommend Easy walking holidays. Children of more than 14 years of age can be assessed on their individual levels of fitness and experience.
From time to time, we augment the Walking Grade with a + sign (i.e. 'Easy+' and 'Moderate+'). This is when we judge that a particular route is slightly more demandingthan the defined category. This gives you more control over the type, and intensity, of walking holiday you choose.
 Camino Walk – Easy
 Walk of less than 5 hours a day on average, on a path or a trail, accessible to everybody. Gentle terrain without steep climbs or vertiginous mountains. Mostly coastal routes or hills. This grade is suitable for elderly people or for families with children aged 6 or older.
Your Preparation: Try to fit in a few hours walking at the weekends before departure. As the holiday you have chosen is of an "Easy" grade, any preparation before you go will help you to enjoy your holiday more. If you want to be absolutely prepared, then walking 4 or 5 hours, 3 or 4 times a month, for 2 months before departure is recommended.
 Camino Walk – Moderate
 Walk of up to 7 hours a day on average, on a path or a trail, and up to 1000m ascent. Possibility of stages in altitude and/or steep climb, with no technical difficulties. Days are best described as moderate. Distance is less than 20 km on average per day.
Your Preparation: For the last 2 months before your departure, make sure you're keeping reasonably fit. Go for a walk of about 6 hours with some ascent every weekend. Alternatively, practice your regular sporting activity as usual. Stretch well before your walks and everything will be just fine.
 Camino Walk – Challenging
 Stages can be in excess of 20 km long and require more than 7 hours walking with more than 1000m ascent. Paths can be technical at times and/or steep. Fitness levels must be adequate and previous walking experience is desirable.
Your Preparation: For these walking holidays, we recommend that you prepare for at least 3 months every weekend. Try to go for some challenging walks; 1000m ascent at a good pace for more than 6 hours. If you practice an intense sporting activity that develops fitness (2 or 3 hours a week at least), this could suffice as your preparation. Keeping fit is essential, especially in the weeks before departure.
Follow the Camino organises walking and cycling holidays in Europe for adventure seekers from all over the world. Since 2006, we've offered a great range of manageable walks and cycles for all age groups, in particular on the famous Camino de Santiago. We were the first ever tour operator to operate the Camino de Santiago by creating manageable sections along the main routes to Santiago de Compostela. We are often copied but never equalled!
To find out which route might be best for you, contact our Camino Planners through the form on the top-right-hand side of the page to get your free customised Camino itinerary.