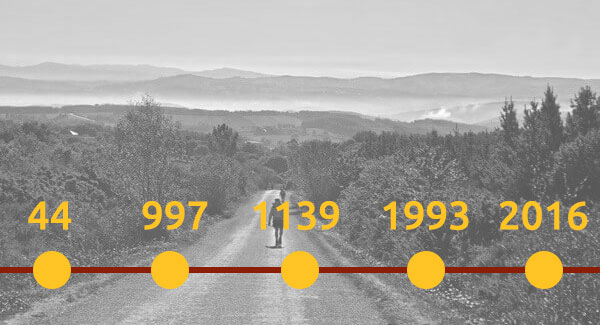 Aug 27 · Gail
Quick history of the Camino de Santiago
Check out our interactive timeline below to get a quick overview of the history of the Camino de Santiago (St James' Way) from when St James died back in 44AD until the present day.
Follow the Camino organises walking and cycling holidays in Europe for adventure seekers from all over the world. Since 2006, we've offered a great range of manageable walks and cycles for all age groups, in particular on the famous Camino de Santiago. We were the first ever tour operator to operate the Camino de Santiago by creating manageable sections along the main routes to Santiago de Compostela. We are often copied but never equalled!
To find out which route might be best for you, contact our Camino Planners through the form on the top-right-hand side of the page to get your free customised Camino itinerary.