Staying motivated and positive during your walk is key to a successful Camino. A great way to make the time fly if you are out walking on your own is to listen to music!
Listening to your favourite songs can definitely put you in a good mood and help you to forget all about your feet. You can even pick songs with different rhythms and match your walking speed to the songs – walk faster during more up-tempo songs and then take a relaxed pace during slower songs.
You can create an album or playlist of songs that you haven't listened to in a while. This will ignite a trip down memory lane whilst you walk. Another option is to create a playlist of inspirational and positive songs to get you in the zone.
Are you looking for a thoughtful and meditative Camino walking experience? Try instrumental and classical music without lyrics to give you time to think.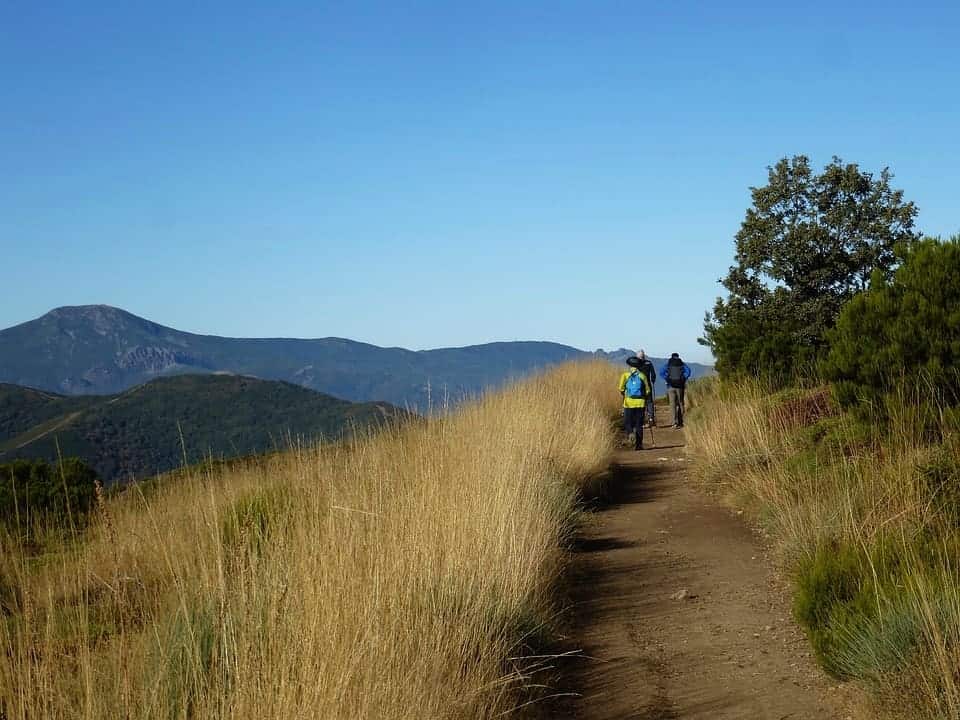 Here are some fun walking-song favourites:
Tracklist
The Proclaimers – 500 miles
Robert Mandell – It's a Long Way To Tipperary
Nancy Sinatra – These Boots Were Made For Walkin'
Robert Mandell – Pack Up Your Troubles In Your Old Kit Bag
David Kinsella – From Leap to Santiago
John Denver – Take Me Home, Country Roads
Neil Young – My my, hey hey (Out of the blue)
Louis Armstrong – What a wonderful world
John Lennon – Imagine
Aerosmith – Walk This Way
AC/DC – Walk all Over You
Katrina & the Waves – Walking On Sunshine
Amos Lee – Windows Are Rolled Down
OneRepublic – I Lived
TobyMac – Move (Keep Walkin')
Jimmy Rogers – Walking by Myself
S Club 7- Reach For The Stars
Miley Cyrus – The Climb
The Foo Fighters – Walk
The Eagles – Peaceful Easy Feeling  
Bon Jovi – It's my life
Queen – Don't Stop Me Now
Bruce Springsteen – If I Should Fall Behind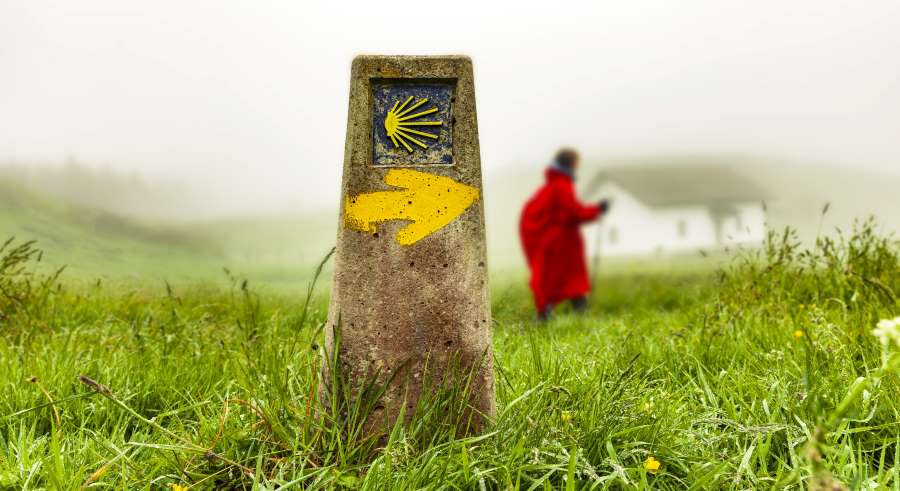 To read an interview with musician David Kinsilla who has released an album inspired by Galician music and the Camino de Santiago, click here.
Start planning your next fantastic walking adventure on the Camino!
Follow the Camino has been supporting pilgrims on their Camino journeys for over 15 years. As well as suggesting walking tunes for your journey we can also help you to plan your ideal customised Camino itinerary on any of the Camino's many walking routes.
To start making your Camino dreams a reality – contact us for a free quote!
The Camino is Open for 2023 Bookings!
Book 3 months in advance to recieve a 5% discount!
Reconnect with your love of travel on the ultimate bucket list adventure through Spain.

Whether you have 5 days or 50 days – there is a Camino for you.
Flexible itineraries Luggage transfers Private rooms & bathrooms
Contact us