El 2021 será un gran año para el Camino de Santiago. Esto se debe a que el 2021 es un Año Santo o Año Jacobeo.
¿Estás pensando en hacer el Camino de Santiago en el año 2021?
El 2021 será un gran año para el Camino de Santiago. Habrá una plétora de eventos, servicios extra de la iglesia, y miles de personas más que acudirán a los caminos de peregrinación que en un año normal. El Camino Francés estará especialmente concurrido.
Esto se debe a que el 2021 es un Año Santo del Camino de Santiago; un Año Jacobeo, o Año Santo de Compostela. También se le conoce como Xacobeo 2021.
En este seminario web, aprenderás todo lo que necesitas saber para sacar el máximo provecho a tu experiencia en el Camino en 2021:
Agenda:
Introducción
Breve historia del apóstol Santiago y el Camino de Santiago
El Camino hoy
Año Santo 2021
Qué ruta elegir a partir de tus intenciones
Tipo de alojamiento disponible en el Camino
Opciones de días de caminata corta y tours de experiencia
Preguntas y respuestas
¿Quién debería asistir?
Este webinar es ideal para cualquiera que esté interesado en experimentar el Camino de Santiago en 2021. Los recorridos del Camino son populares para parejas, grupos y aquellos que planean viajar solos.
Mucha gente camina el Camino por diferentes razones como: espirituales, religiosas, salud, cultural, turismo gastronómico y de vino, etc., cualquiera que sea tu motivación, el Camino se adapta perfectamente a tus intenciones.
¿Por qué deberías asistir?
Esta charla es tu oportunidad de obtener asesoramiento experto sobre cómo prepararte para tu Camino 2021. Además de examinar la amplia gama de excursiones de Camino disponibles a través de Follow the Camino, uno de nuestros expertos en Camino se encargará de explicarte todas las opciones y diferentes rutas en España, Francia y Portugal.
Más detalles sobre nuestros tours disponibles aquí: www.followthecamino.com/es
Detalles del seminario web:
Hashtag: #CaminoWebinar
Enlace de acceso: Esto será enviado por correo electrónico antes del seminario web.
¿Demasiado ocupado para asistir? REGÍSTRATE de todos modos: compartiremos una grabación del seminario con todos los inscritos. ¡Las plazas son limitadas!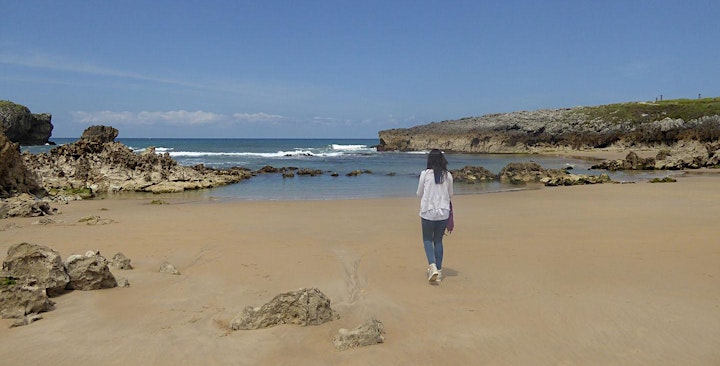 Originally published on 26th June 2020
Don't forget to share this post!