A lovely South Dublin Coastal walk on the Dart line
Whether you're looking to kickstart your Camino training or just want to join in on a walking group with some like-minded people and see some beautiful Irish scenery, you should sign up for our Follow The Camino training morning.
On this walk, your payment, apart from the transaction fee collected by Eventbrite, will go directly to our charity partners. For this walk it is Purple House Cancer Support. Thank you for joining us in this contribution!
We'll be meeting at Dun Laoghaire Dart Station at 9AM for some light stretching and Camino advice from our expert.
At 9:15AM sharp, we'll be making our way along the coast Southward toward Shankhill. We will use the cliff walk to Killiney Dart station. We will have a quick stop at Killiney beach for a restorative coffee before heading back via the the higher route back to Dun Laoghaire.
This walk is easy to moderate difficult 
Meeting: Front of Dun Laoghaire Dart station
What to bring on the day:
Water and small snack/lunch
Waterproof gear (this is Ireland 😉
Walking shoes/boots
Walking poles (optional)
Small backpack
 Further details about our tours available here…   www.followthecamino.com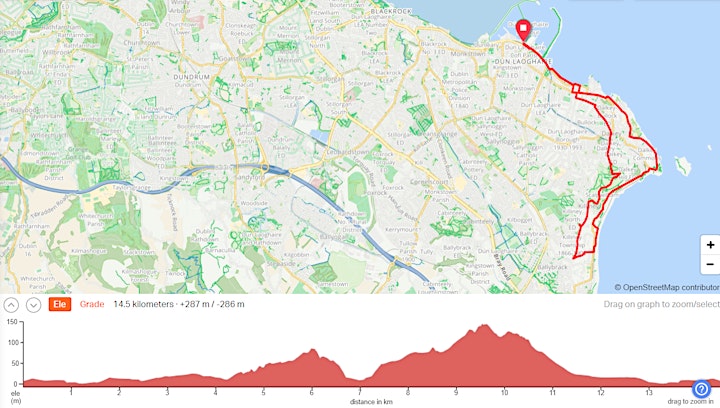 More details about the walk: https://ridewithgps.com/routes/36171579
Originally published on 31st May 2021
Don't forget to share this post!