Camino Short Walking Days
Walking or cycling the Camino is a wonderful experience and personal challenge, which is why it does require a reasonable level of fitness and stamina to walk long distances each day.
To make the Camino even more accessible to all who wish to walk The Way, we've devised innovative new itineraries that split the Camino up into even shorter daily sections – meaning you can walk at an even more leisurely pace.
At Follow the Camino, we want everybody to be able to achieve their Camino and experience the unique satisfaction of having accomplished something extraordinary and meaningful!
We have a full range of manageable walking and cycling itineraries. With walking itineraries of less than 15KM per day and cycling less than 20KM you are sure to be able to enjoy the best of what the Camino has to offer without exhausting yourself. We call them our Camino Short Days.
Camino Short Days also allows you to start your days walk at a time that suits you, so no need to get up at the crack of dawn to start walking.  The days are designed so that you will be walking roughly for half a day so the other half is free to explore the towns along the way.  Our most popular route for this Short Walking Days is from Palas de Rei to Santiago de Compostela a total of 65km over 7 days.
We ensure you stay in carefully chosen and regularly assessed, authentic accommodation (pretty pensiones, genuine casa rurales, and family-owned hotels),  allowing you to enjoy the social and cultural scene at each location and making sure you are enjoying the freshest local food and drinks!
If you do not see the one you want then contact us and we will tailor-make it for your needs!
Recommended Package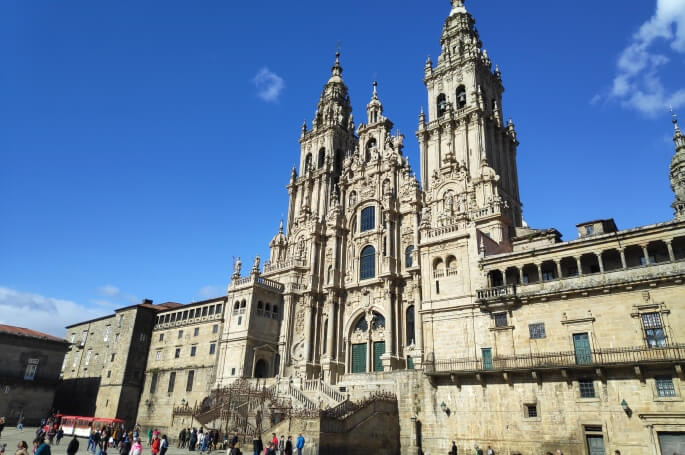 Most popular section of the Camino, hilly with many shaded sections. Guaranteed to meet people.
For those who are short on time, but still want to experience the beauty of the Camino, you can walk the last 100KM and still receive your certificate of completion, or Compostela.
The route begins in Sarria and finishes in Santiago de Compostela, traversing the hilly landscapes of Galicia. Reward your efforts in Santiago de Compostela, the heart and hub of all pilgrimages on the Way of St James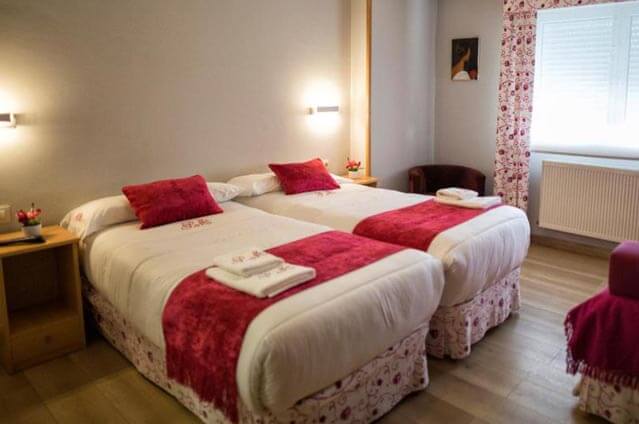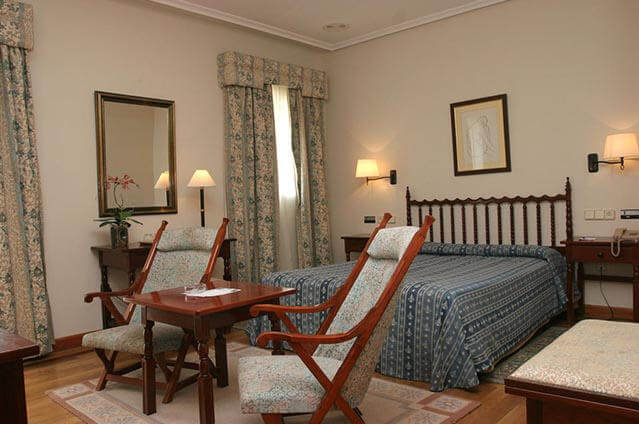 Jan
Feb
Mar
Apr
May
Jun
Jul
Aug
Sep
Oct
Nov
Dec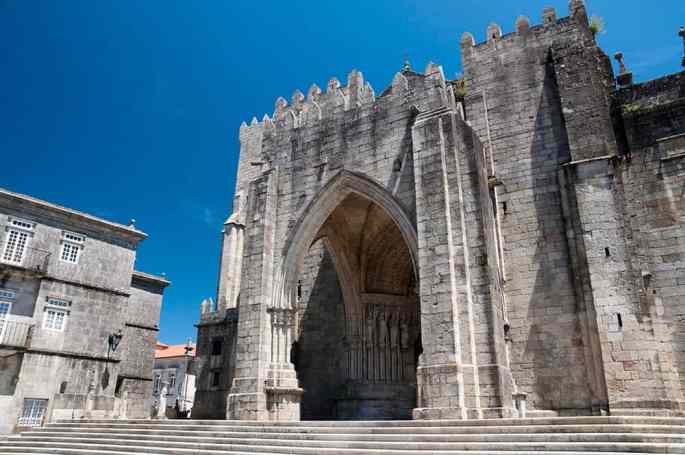 Gentle terrain that gets gradually hillier as you approach Santiago de Compostela.
This walking holiday explores the Camino Portugues, or Portuguese Way, of the iconic Camino de Santiago de Compostela, the Way of Saint James.
This Camino, which was used by Queen Isabel of Portugal in the 13th Century, heads north following the Atlantic coast of Portugal and Spain. The Camino Portugues gently winds along ancient paths, running through woodlands, villages, farmlands, vineyards and historic towns.
Every day during the walk you're guaranteed a high level of comfort and gastronomy. This section requires a reasonable level of fitness. However, it's a highly rewarding walk that includes numerous cultural highlights.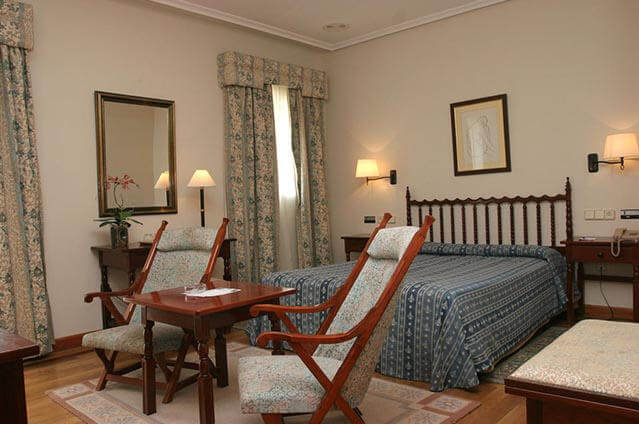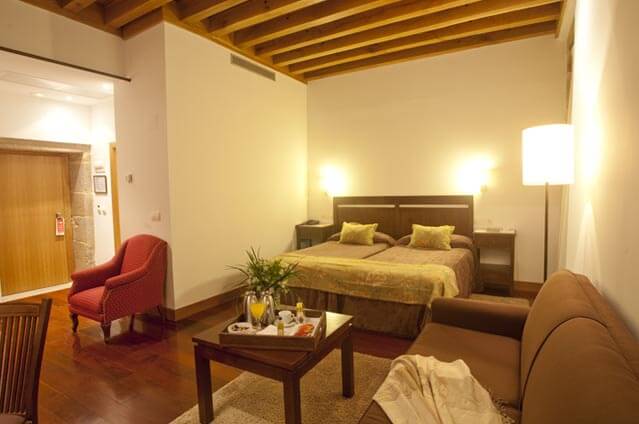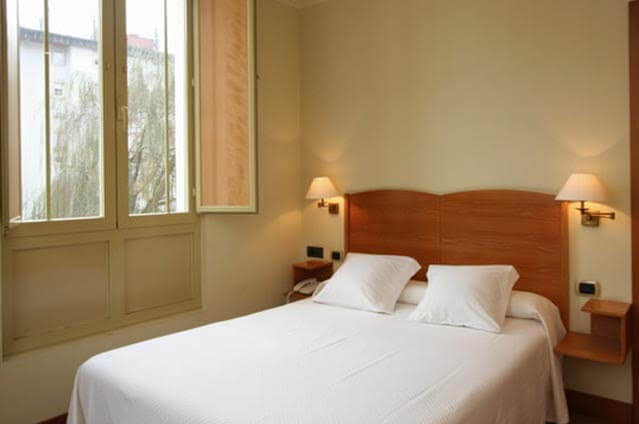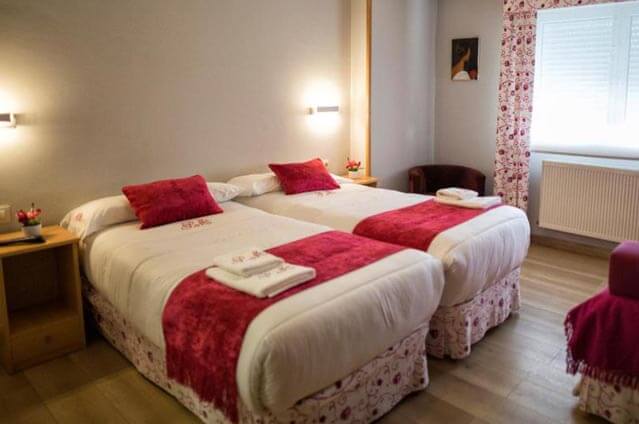 Jan
Feb
Mar
Apr
May
Jun
Jul
Aug
Sep
Oct
Nov
Dec