When you think of the Camino you may not think of this as a luxury trip, but here at Follow the Camino this is exactly what we have designed for our more discerning guests. If you are accustomed to a high level of comfort but still want to walk the Camino then this is the package for you.
On this package we have: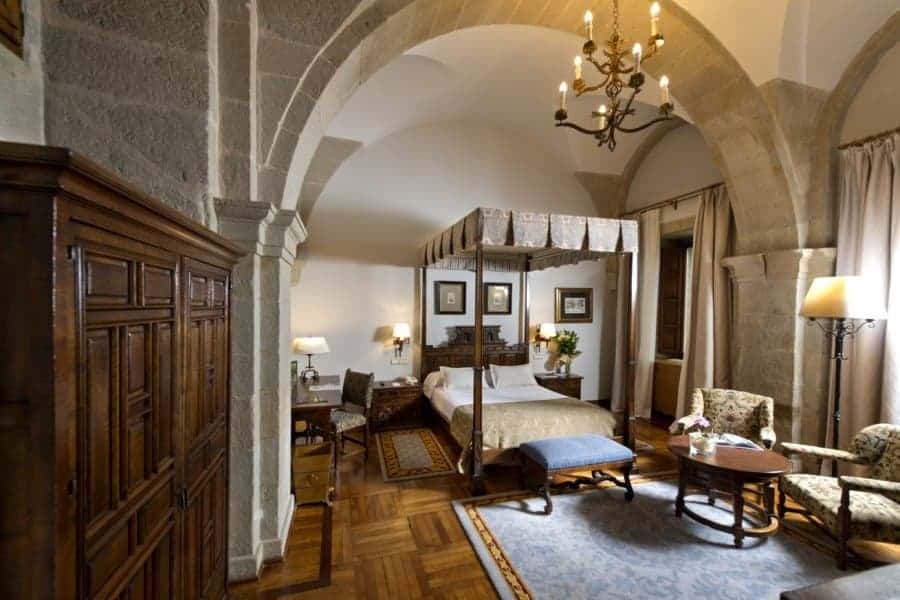 Hand-picked the Best Accommodation – Hotels and Paradores in historic buildings and enchanting Guesthouses in the countryside, all with a high level of service for your comfort.
Opportunity to experience traditional cuisine made with fresh local products and a touch of creativity.
Luggage Transfer – to allow you to get the most out of your day and pick up souvenirs along the way
Airport Transfers – keeping it stress free to get you to and from the airport
What better way to experience the Camino than staying in some of the finest accommodations, getting a good nights sleep and feeling refreshed and ready to take on the day. After all Kings and Queens have done the Camino and they didn't slum it so why should you!
The Camino de Santiago passes through some of the most varied landscape of Spain. From forests to the open countryside, small sleepy hamlets to large bustling towns. Rolling hills and a mixture of trails keep the days varied and all along you will know that at the end of each day the best accommodation available is waiting for you. As some of the routes of the Camino are not that busy they don't have the high standard of accommodation that we would like to offer our clients on this Deluxe Package and hence we recommend the following options: