Why Book With Us?
You're in the right hands with Follow The Camino. By booking with us, you can be guaranteed expert support and fantastic benefits that you won't get anywhere else…
At Follow the Camino, we are dedicated to making your journey fit you. We use personal experience, decades of industry knowledge, trusted suppliers, technology, and a real passion for the Camino to design your experience. Every Camino is unique, just like every happy customer.
Sustainable Travel
Follow the Camino believes that sustainability is vital to the travel industry. That is why we are constantly working to make our business more eco-friendly. We have recently been bestowed with a B-Corp certification, further expressing our commitment towards sustainable travel!
Walking and cycling holidays are already much lower carbon than many types of holidays by their nature. Travelling more slowly and with more intention means a lower carbon footprint as we power our journeys with local food instead of fossil fuels.
Of course, there is still an environmental impact from hotels, meals, and luggage transport. Follow the Camino calculates and offsets the carbon cost of your journey in the background. We use only certified carbon offset projects that are externally validated by the UN.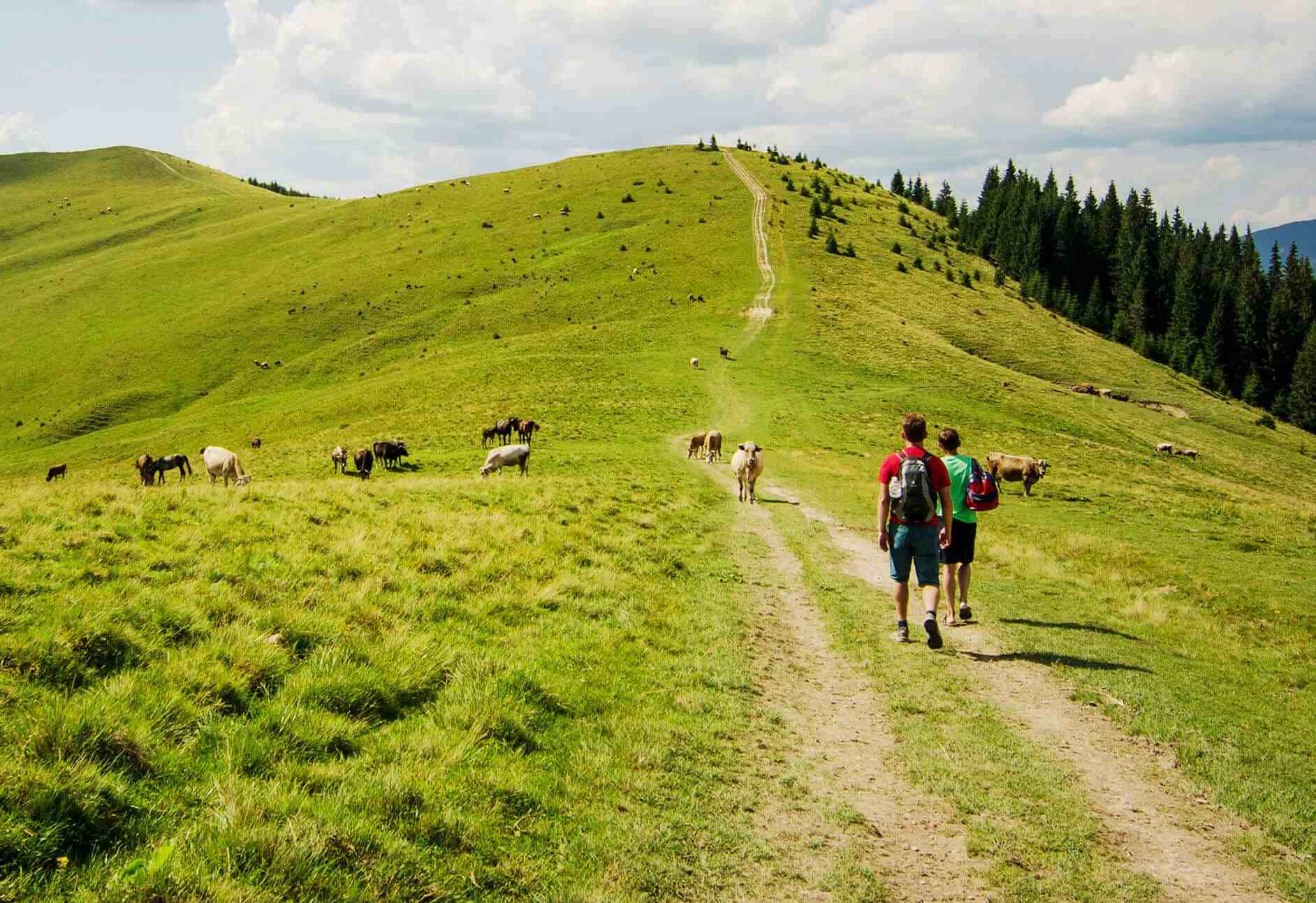 Talk to Real People
At Follow the Camino, we know that embarking on your first Camino can be daunting. From the moment you make contact with us until you're home safe, you'll be working with your own dedicated Camino planner.
They will help fine-tune your itinerary to make your bucket list item and real-life adventure of a lifetime- that's right, no automated systems or multiple agents. We get to know our clients personally, so we can design your trip with you in mind.
If anything does go wrong, you can call a member of our team 24/7 during your trip. Our multilingual team will get everything sorted out for you – so you don't have to wait for "business hours"!
Over 40% of our clients come back to us for more adventures because we look after our clients the way we like to be looked after on holiday.
Trusted Suppliers
We have a fantastic relationship with our suppliers and have been working with many of them for more than 15 years. Just like us, they will go the extra mile to ensure your needs are met. Because we know our suppliers, we can make sure their service is top quality and consistent and take the guesswork out of your bookings.
These long term supplier relationships also help us to negotiate great value deals for our clients all across Europe. We know when it is worth an extra couple of euros to go with one hotel over another for a better experience, and when we can save you a few pennies on an excellent local B'n'B with an authentic atmosphere.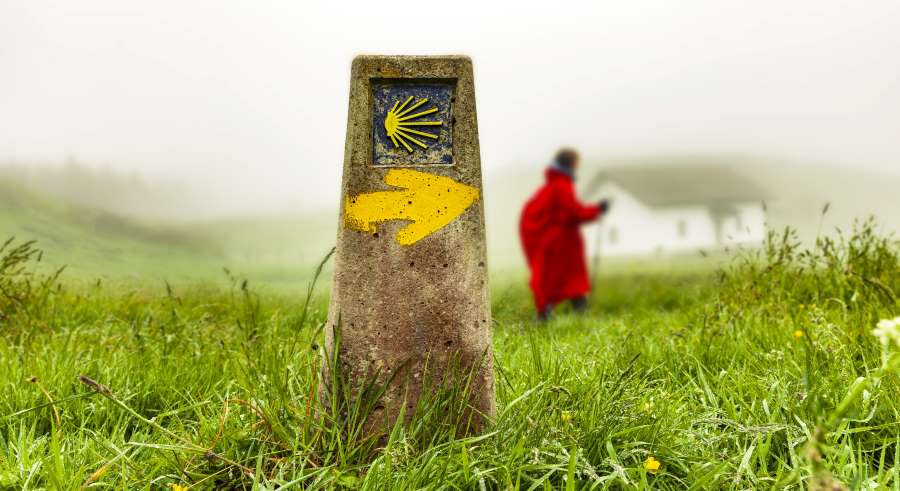 Data-Driven Travel
We know every detail of the 9 main Camino routes. We use technology to make sure that we can answer all of your questions, down to the meter! Our super accurate GPX trails will give you exact distances, altitudes, and more. We can even tell you how many calories you are likely to exert on any given day!
All of this data is incorporated into our route planning and your personalised route notes. If you have a question, we have the answer!
Flexible & Customised
Put your mind at ease. Our trips are totally flexible and can be customised to suit any pilgrim. We look after everything from itinerary planning, hotels, luggage transfers and meals, to airport pickups – and each element will be fit for you.
You can start your Camino anywhere, walk any route, and customise the kilometres that you cover each day. We can combine walking and cycling, and even accommodate wheelchair users. Our sophisticated booking systems work behind the scenes to accommodate whatever you need. Skip days, add taxi transfers, add extra rest days, and even combine Camino routes and stages.
If you have friends or family joining you on your trip for a few nights, we can add them to your bookings here and there along the way. Even if they just want to walk a few days with you, or meet you at the end, it is easy to manage their bookings too.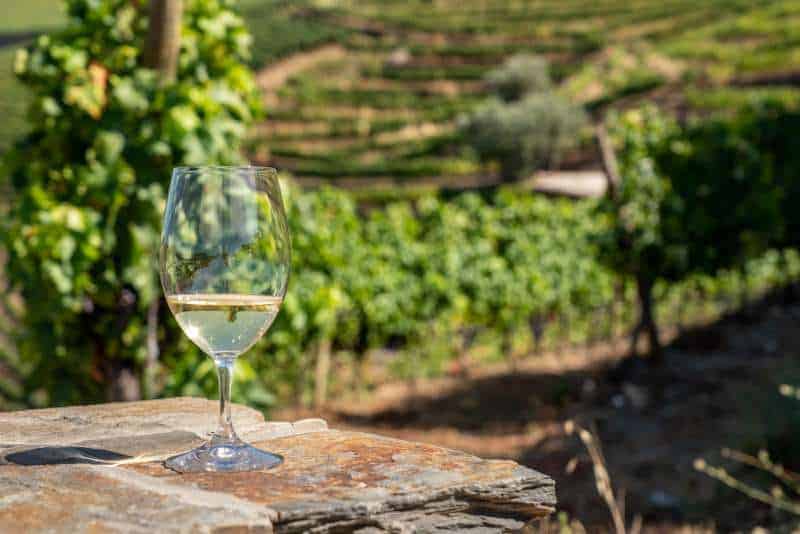 Easy Group Bookings
Whether you are walking with a group of friends, your extended family, or an organised school or charity group, we make travel easy. It can be stressful trying to manage group payments, transfers, and logistics. Follow the Camino makes it a breeze.
Whether you would like to pay separately, in pairs, or as a whole group, that can be organised through our client area. We can cater to any room sharing arrangements, with single, twin, double and family rooms. Your Camino Planner will work with the group leader to cover every detail and make things run smoothly!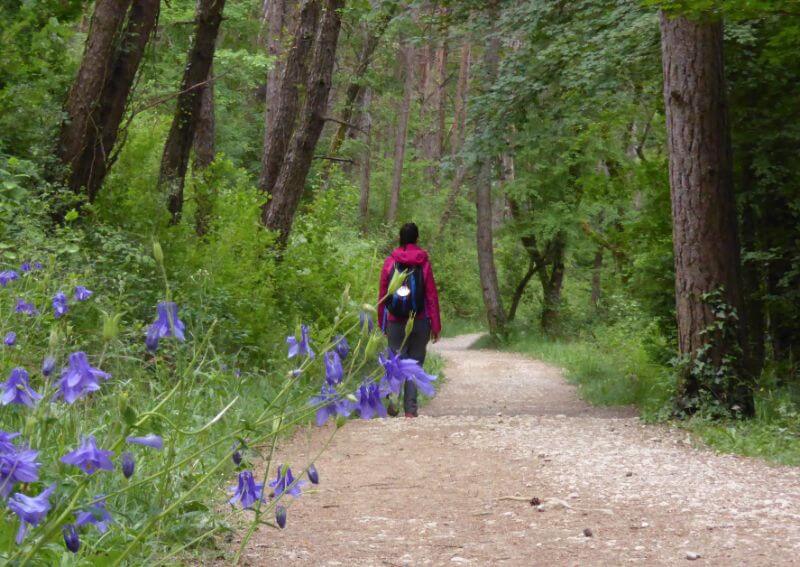 Follow the Camino are Your Ideal Camino Partners
We have a 4.5 star Trip Advisor rating because we go above and beyond for our clients. We were the first Camino tours agency to provide Camino holidays in a digestible manner – section by section. And after over ten years, we have thousands of happy customers. See what they have to say!
To sum it up, we are committed to becoming the most flexible travel agency for the Camino. Also, if you have already decided to plan your Camino adventure and you want your trip to be well serviced and safe, Follow the Camino is your best choice!
Get in touch today to start planning your Camino with Follow the Camino.
The Camino is Open for 2024 Bookings!
Get in now to secure the best accommodation for your Camino!
Discover this empowering journey across Spain, Portugal and France for yourself.

Journeys from 3 to 90+ days available.
Flexible itineraries Luggage transfers Private rooms & bathrooms
Contact us