Our Sustainability Initiatives
We at Follow The Camino vow to incorporate any and all practices that result in our organization being environmentally friendly. We have undertaken multiple initiatives, small and big that display our commitment to a sustainable planet and make a difference in fighting climate change and ensuring we participate to the mitigation of the negative impact of human activity on our planet.
We focus on the issues that our most important and achievable to our company and our stakeholders. Our carefully selected sustainability committee regularly comes together to discuss projects and initiatives that will help reduce our organizational impact on the environment as well as our customers and suppliers.
We are continually assessing the way we work to reduce our impact on the planet and be a more eco-friendly business. We work as much as possible with locally-owned accommodations and encourage our clients to eat at independent restaurants. Choosing to buy locally made products and participate in local experiences results in a positive impact on the cities and villages that we travel through. We inform our travelers about their environmental impacts and how to choose better options and keep their footprint small.
B-Corp Certification: A Testament to Our Dedication
We're proud to announce that Follow the Camino is not only B-Corp certified but is also the only Camino service provider to hold this distinction. This prestigious recognition is awarded to companies that meet rigorous standards of social and environmental performance, accountability, and transparency.
Setting the Benchmark with Our B-Corp Score
Our score of 89.1 is particularly noteworthy, placing us among the top tiers of sustainable and socially responsible businesses worldwide. This high score is a quantifiable testament to our unwavering commitment to doing right by our community, environment, and stakeholders. It signifies countless hours of dedicated work, innovation, and commitment towards genuine positive impact. While this score is a proud achievement, for us, it's also a challenge to persistently elevate our efforts and set new benchmarks in sustainability.
Join us in our journey, where every step on the Camino is one towards a more sustainable and responsible future.
Our Sustainability Priorities
---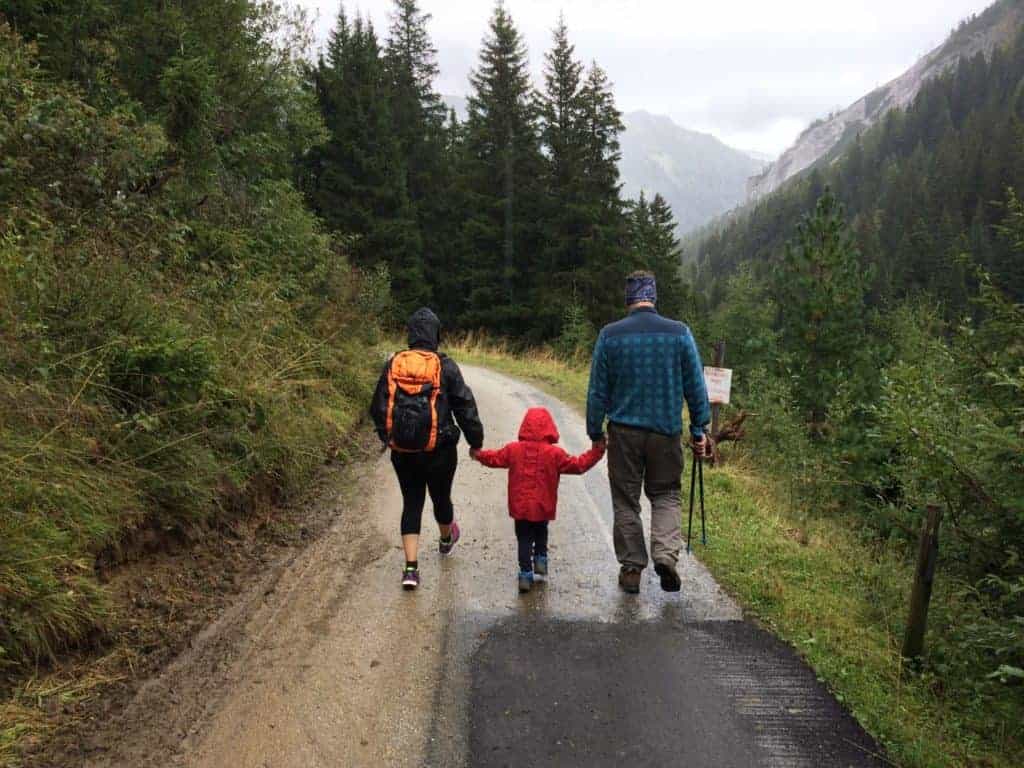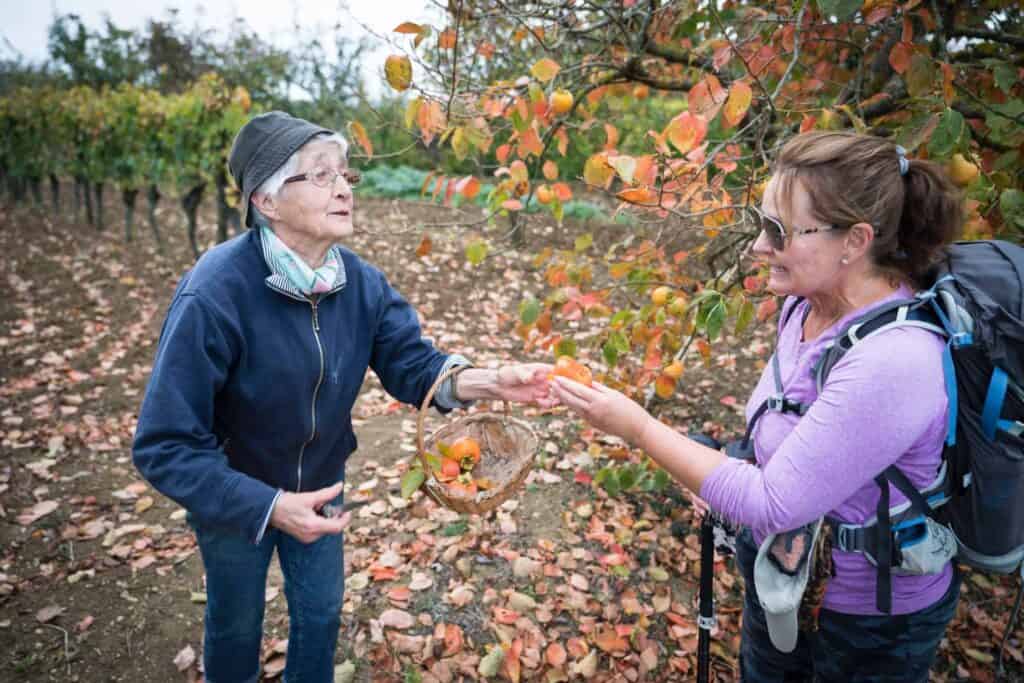 Our sustainability priorities are built on three pillars – Awareness, Improving our Footprint, Customers and Communities. Each and every single one of our sustainability project is focused on one of the three pillars above. At Follow the Camino, we recognize that we have a role to play in the broader world. This is why our sustainability priorities are carefully selected to include areas that will improve global environmental changes.
Awareness: We believe the first step to making an impact on the environment is by creating awareness both within the organisation and outside it. Our employees are constantly learning, and discussing ways to be more environmentally sustainable, both on a personal level and at an organisational level, and we are providing them with every resource possible to truly achieve that. Furthermore, we as an organisation are also constantly putting out information in the form of blog articles that talk about ways to be sustainable along the Camino.
Improving our Footprint: Our projects and undertakings are centred around reducing our carbon footprint. Initiatives such as introduction of a veg meal, purchasing a bog and investing in gold standard projects are also taken in order to offset the carbon emissions created from the Camino walking tours.
Customers and communities: We're constantly encouraging our customers to take small steps to try and make their Camino journey as sustainable as possible. We want to be able to create a journey where Camino enthusiasts can undertake the Camino journey while being rest assured that they are not harming the environment.
Our projects
Introducing Vegetarian meals on the Camino!
As part of our commitment to doing our bit for the planet and taking our share in combating climate change and its long-term negative effects for all of its habitants, we encourage our clients to have one vegetarian meal during their multi-day guided tour with us. We have selected a place which we believe provides a very good vegetarian option to people.
This initiative is intended to firstly reduce the carbon footprint of each trip and also introduce eating vegetarian as another good and enjoyable alternative to some people and therefore promote a reduced meat consumption back at home.
United Nations World Food Programme
Since 2014, the company has donated €10 per month and per employee to the WFP. While it is not a solution to the many crisis the world is facing, we see it as our commitment to giving back.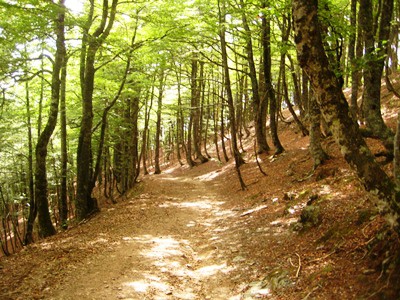 Investing in Carbon Offset projects!
Using First Climate – an organisation dedicated to helping companies achieve net zero carbon emissions, we purchased 3000 tonnes of C02. We achieved this by investing in 3 gold standard projects. One focused on Wind renewable energy, One on solar energy, and one on improved cooking stoves.
Investing in these projects is part of our commitment to the environment and our community. It is part of a much bigger plan to offset the carbon footprint of our business, and bring that response to climate change.
Carbon Offset
Since 2015, we have been calculating the carbon footprint of every single trip that is done with us. From airport transfers to hotel stays, luggage transfers to breakfasts, we estimate your footprint and offset it. We do the same for all of the office and business actions of our staff!
We are a low-paper office, with everything being done digitally. Most of our team works from home, so we have reduced our commute footprint. We run and attend many webinars and conferences virtually to cut down on travel miles.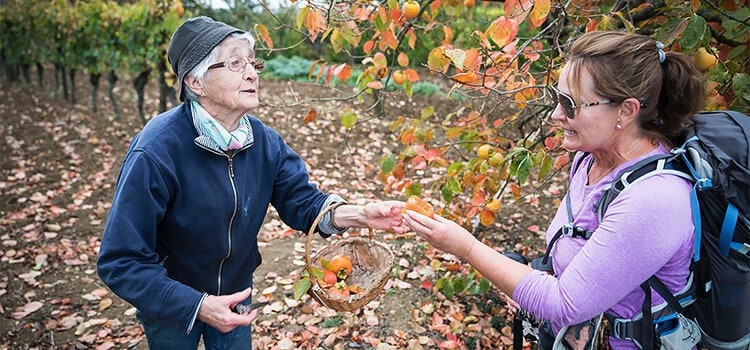 Carbon Literacy Certification
At Follow the Camino, we believe in order to create a real impact it is essential for our employees to incorporate sustainable practices not just at the work place but also at home. Keeping this in mind we provided for some of our employees to go through a Carbon Literacy program by earthology. This initiative helps in bringing awareness on practices to reduce the employees individual carbon footprint and organizational one as well!
Meet Our Sustainability committee
We set up the Sustainability committee in order to work together on various actions that can be taken to make Follow the Camino a more sustainable company. The committee was specifically selected to include members from different pillars of the organization, from marketing to sales and operations!
The committee meets regularly to discuss on going projects, initiatives and to critically choose new projects to invest in.
We are in a new travel era and we don't want to go backwards. Centering all our sustainability activities and providing it to customers, means more opportunities for locals and a better world for everyone. We understand that the goal to sustainability is an ongoing process and cannot be achieved overnight. Hence we're looking to develop and participate in a mix of diverse stakeholder networks to ensure that our efforts are well rounded and are making an actual impact.