Supporters of Southern Area Hospice Services walked the Camino de Santiago in May, and raised a staggering £40K.
Here's how…
Back in May 2018, we hit the trail with twelve supporters of the charity, Southern Area Hospice Service. Their goal? To walk 113KM from Sarria to Santiago de Compostela, with each participant raising money through online donations and sponsorship.
The dedicated group of pilgrims embarked on this once in a lifetime trip to raise vital funds for Southern Area Hospice Services in Northern Ireland. The funds are so important in helping them continue to provide invaluable care and support to patients with life-limiting illnesses such as cancer, multiple sclerosis, motor neurone disease and HIV.
Speaking about fundraising by walking the Camino, Community Fundraising Officer Denise Doyle said, "The groups we have sent out with Follow the Camino have all thoroughly enjoyed the experience. Southern Area Hospice Services relies heavily on trips like this to support our organisation as not only do they raise an amazing amount for the Hospice, but the participants get an amazing experience out of it also. Win-Win!
Follow the Camino are a highly experienced and helpful organisation from the planning stage right through to after completion of the trip. Attention to detail is second to none and response to queries is always very fast and efficient.
WATCH THE VIDEO:
QUICK STATS
12 Pilgrims
113KM Walked
£41,808.89 raised
How Did We Help?
Choosing Route & Section
We helped the group choose the perfect route for their fundraising trip. In this case, the group had little experience with long-distance walking, so we advised that they take on the famous last 100KM of the Camino Frances.
This is a popular section, meaning that the 12 pilgrims had plenty of opportunities to meet new people and soak in the atmosphere of the Camino de Santiago. The trail is of easy to moderate difficulty and takes you through some of the most idyllic landscapes and hamlets in all of Spain.
Completing this section also means that pilgrims will walk the minimum required distance of 100KM in order to claim their Compostela (certificate of completion). Once in Santiago, they could present their pilgrim passport to the Official Pilgrim Office and take home a certificate to remember their accomplishment.
One of the pilgrims commented:
"Doing the Camino has been one of the best things I have ever done emotionally, spiritually & physically. The sense of accomplishment is overwhelming. The positives are numerous and made more special as the outcome helps others".
While the Camino Frances was perfect for Southern Area Hospice Services, we tailor-make our trips to suit all fitness levels, adjusting difficulty and distance to suit our clients' individual needs.
Once we had a destination decided on, we organised:
Accommodation
Flights (from Ireland)
Meals
Walking Guide
Flights
Training Support & Guidance
Pre-Walk Information Evenings
Over the past decade, we've helped countless charities organise Camino Challenges to raise money for their cause. Whether you have a group of 50 or just one pilgrim, we can tailor-make a Camino journey of a lifetime.
Get in touch to start planning your Camino fundraiser.
Follow the Camino is an official supplier of Charities Institute Ireland.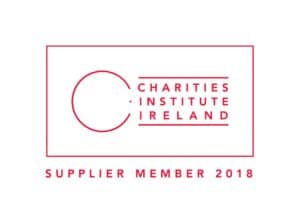 Embrace the Camino
Solo, with friends, with family or as part of a guided group – Let us help to create your dream trip!
Reconnect with your love of travel on the ultimate bucket list adventure through Spain.

Whether you have 5 days or 50 days – there is a Camino for you.
Flexible itineraries Luggage transfers Private rooms & bathrooms
Contact us