Stress, anxiety, and depression are continually growing problems in today's society. More and more people are looking for a way to take a break from their normal lives, to recover and recenter themselves, and the Camino is the perfect place to do that. Walking the Camino can help you to reduce stress and reconnect with what matters to you.
Opt for a walking holiday to disconnect from technology and take a step back so that you can see your life from a different angle.
Women and Stress
Whilst men and women usually report similar levels of stress, women are more likely than men to report that their stress levels are on the rise. They are also much more likely than men to report physical and emotional symptoms of stress.
Stress and anxiety are some of the main concerns that women (41%) are forced to handle, according to a study conducted by JWT, Female Tribes. Some of the main factors responsible for stress are the ones related to professional pressure, finding the right work-life balance.
Challenges like burn-out, low-self-esteem, doing the majority of the housework and childcare, difficulties in the workplace, and high expectations can also lead to this feeling of increasing stress. With all of these things going on, many women struggle to find time to decompress and look after their own wellbeing.
Identifying Stress and Anxiety
Stress and anxiety have similar symptoms that can help you identify what you are feeling. For example, headaches, constant worry, feeling agitated or irritable, restlessness, difficulty concentrating, chest pain, muscle tension, trouble sleeping, nausea, fatigue, panic attacks, irrational fears, and even wanting to avoid social situations can be symptoms.
There are different online tests that can help you to measure how stressed you are.
If you find yourself constantly experiencing the symptoms listed above you should consider talking to a professional about looking after your mental health.
You can also support your wellbeing by making small lifestyle changes.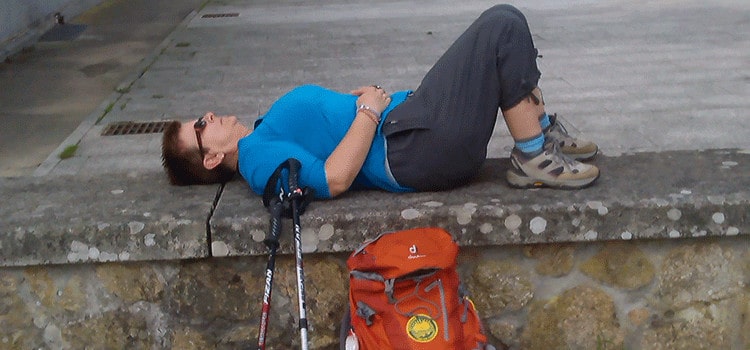 How to reduce stress and achieve emotional balance
The first step to solve a problem is by recognising that the problem exists. After knowing that you are stressed and/or anxious, you have to take action; modify bad habits, and work on your mind-body balance.
The Anxiety and Depression Association of America recommends trying some of the following strategies when you're feeling anxious or stressed:
Take a time-out. Practice yoga, listen to music, meditate, get a massage, or learn relaxation techniques.
Eat well-balanced meals. Do not skip any meals. Do keep healthy, energy-boosting snacks on hand.
Limit alcohol and caffeine, which can aggravate anxiety and trigger panic attacks.
Get enough sleep. When stressed, your body needs additional sleep and rest.
Exercise daily to help you feel good and maintain your health.
Take deep breaths. Inhale and exhale slowly.
Do your best. Instead of aiming for perfection, which isn't possible, be proud of however close you get.
Welcome humour. A good laugh goes a long way.
Get involved. Volunteer or find another way to be active in your community, which creates a support network and gives you a break from everyday stress.
Talk to someone. Tell friends and family if you're feeling overwhelmed, and let them know how they can help you. Talk to a physician or therapist for professional help.
Learn more: Download your FREE Camino e-book!
Discover the routes and sections of the famous Camino de Santiago pilgrimage.
Download
Take a break from technology to reduce stress
In this day and age, it is difficult to get away from technology because everything revolves around it. It is especially hard to disconnect from social media which is one of the main stress and anxiety boosters.
Almost everything people post on social media seems perfect because it is easy to edit photos and they seem to always just post about great times they are having in life. This sets unrealistic expectations for people and that can easily induce extra stress in our life.
Getting a break from everything that is going on in the world and going on a walk is a great way to stop overthinking.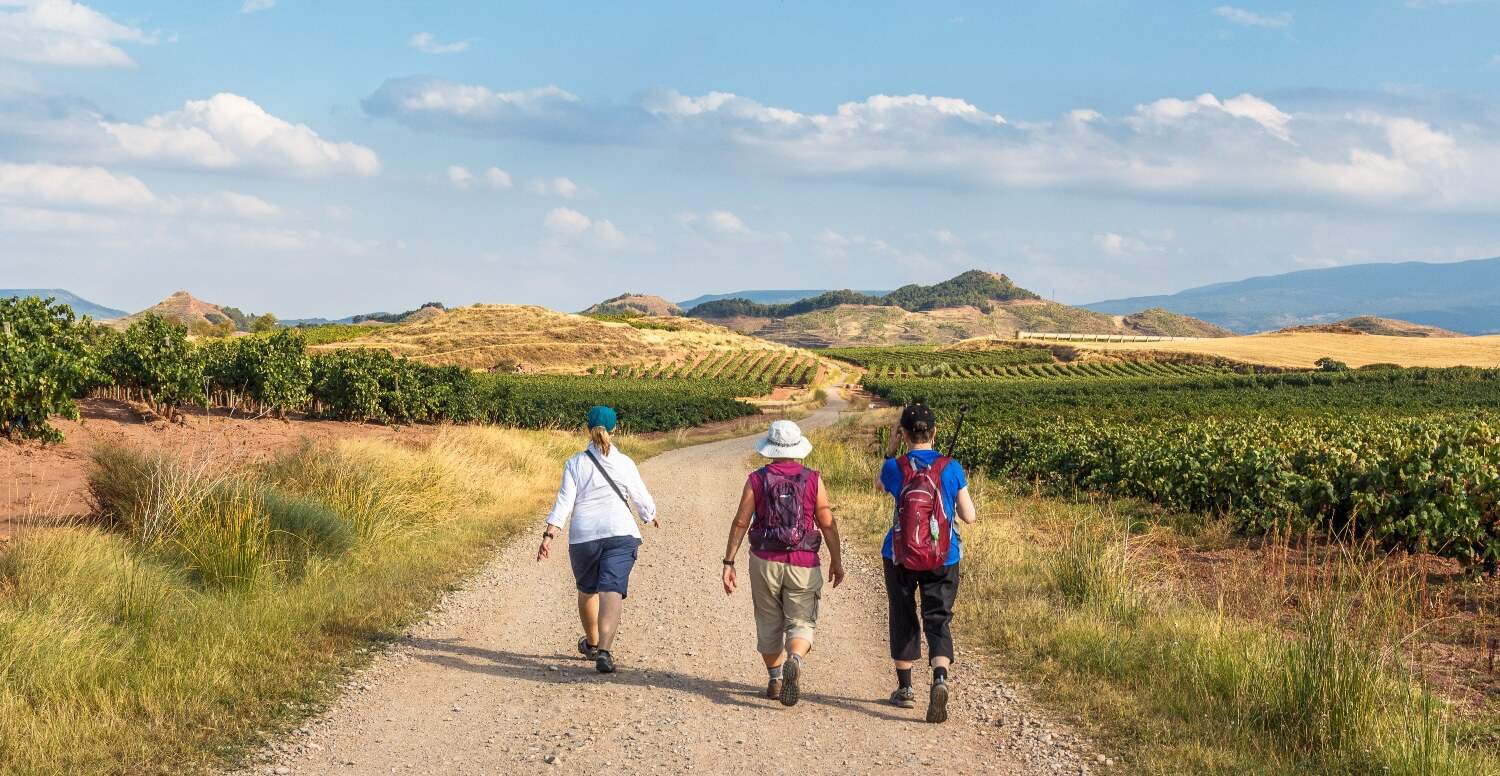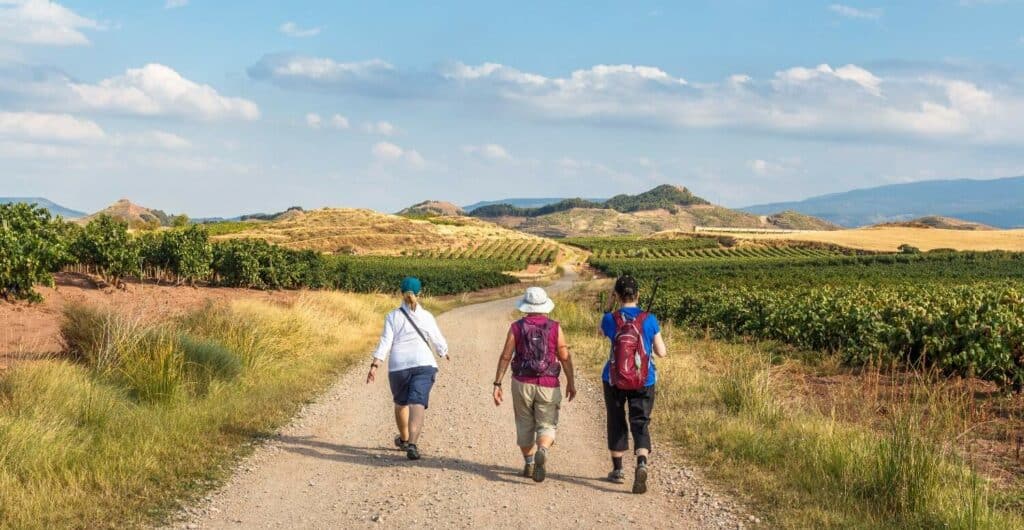 Walking outdoors to relieve stress
Walking is an inexpensive and easy-to-do exercise and a very beneficial activity for your mind and body. Several studies confirm how beneficial it can be to relieve stress and anxiety.
Spending time outdoors like in a park or on the Camino can boost endorphins improving energy levels. According to a UK study, when walking, your brain enters into a meditative state, meaning that it holds attention while also allowing for reflection.
If going on a short walk can help to reduce stress and be that good for your brain and body, imagine how good a longer walk can be for you. That's the reason why more and more people opt to go on a walking holiday. The Camino de Santiago is one of the most popular ways.
Breathe and unwind on the Camino de Santiago
Going on the Camino has so many benefits that can boost self-confidence and reduce stress. Some of these include physical and mental benefits, making new friends, disconnecting from technology and connecting with nature.
A lot of the time people overlook a walking holiday because they want to lie on the beach or discover a new city, but they do not realise how amazing it can be. There are nine different routes that anyone can walk with different aspects to all of them. This allows everybody to be able to find the perfect route for whatever they are looking for.
The mental health benefits from walking the Camino are even more important than the physical aspects. Mental strength is one of the most important facets of life because it allows us to deal with many situations, like stressful times.
The Camino is a beautiful and fulfilling experience, but it also pushes a person to live by the famous saying from Charles Lyell, "mind over matter."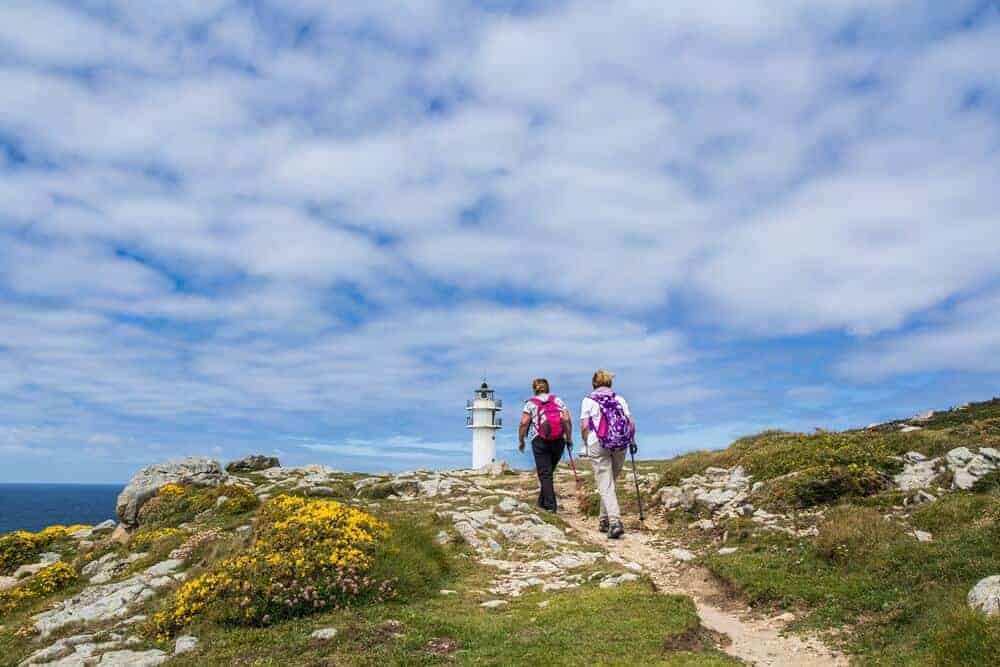 The Camino, one of the best medicines for stress
To officially complete the Camino and receive the certificate, a person is required to walk at least 100km. This usually takes about a week to complete, so it requires a person to get ready for this.
It is recommended to train for your Camino by going on hikes in the months leading up to this pilgrimage. This is a perfect opportunity to find an enjoyable hobby to get in shape and feel better about ourselves.
Hiking is a great way to build muscle and lose weight because it burns calories and works out multiple muscle groups. It is also an endorphins booster, which can reduce stress hormones and it produces feel-good endorphins resulting in an improved mood and boost in self-esteem.
Are You Vegan Or Vegetarian? Download our Ebook!
Our Vegan on the Camino Ebook is full of tips for our plant-based clients, from restaurant recommendations to useful phrases!
Download
Time for yourself on the Camino
The Camino also gives the opportunity to take a step back from life for meditation. There is always so much going on in society nowadays which creates a constant state of stress.
It is useful to make time for reflection because it allows us to deal with situations in a positive way instead of letting them consume us. If you're now wondering if it is possible to go on the Camino on your own the answer is yes, you can go on your own. Even though, on the Camino, you're never alone!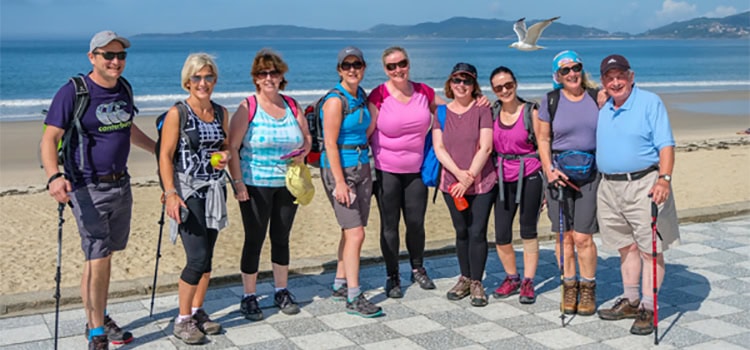 Lifetime friends on the Camino
There are very few situations in life that are more exciting than making a new friend. They always have fun stories to tell and give a sense of relief. Oftentimes on the Camino people make new friends and end up walking with each other for part of their journey.
There is a feeling of camaraderie and connection on the Camino. No matter the reason why you are walking, people on the Camino look after and support each other as a family. By walking the Camino you are also joining a new family, you are making lifelong friends.
Walking and making new friends are the best medicine to reduce stress. Socialising, spending time with loved ones and developing strong social bonds can be highly beneficial for you.
People close to you are able to help motivate each other to reach a common goal when someone starts to get tired. The Camino is also a great experience to do with your partner, best friend or family.

If you want to invest time in yourself and to experience the benefits of walking the Camino, contact us. Our experienced Camino advisors will be very happy to help you design a tailor-made Camino for you.
The Camino is Open for 2023 Bookings!
Some of our top accommodation booked out in 2022, so get in now to secure the best accommodation for your Camino!
Discover this empowering journey across Spain, Portugal and France for yourself.

Journeys from 3 to 90+ days available.
Flexible itineraries Luggage transfers Private rooms & bathrooms
Contact us