There are plenty of reasons that someone might be looking for a shorter itinerary on the Camino. Maybe you only have a long weekend to spare, maybe you have health or mobility difficulties, or maybe you just want to try out the Camino. Whatever your reason – there is a short Camino itinerary for you! Here are our favourite 3-day Camino itineraries to show you what you can pack into just a few days.
Estacion de Lalin to Santiago on the Via de la Plata
Every Camino is beautiful in its own way but the last 3 days of the Via de la Plata into Santiago are truly spectacular. You can easily take the train out to Estacion de Lalin and walk the 3 days back into Santiago. This is a relatively easy walk and you will have less than 20km to walk each day.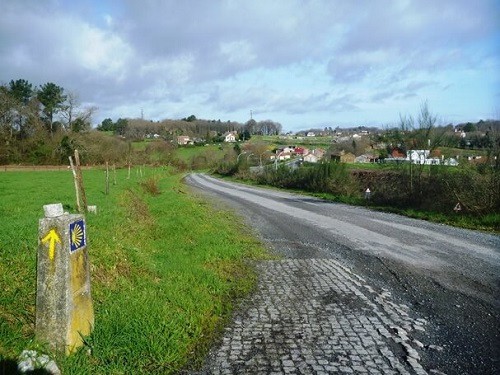 You will walk through beautiful farmland, woodland and villages. There are plenty of services available, like shops and cafes, and there is fantastic Spanish food to try. Make sure to stop in Bandeira on your second day, a town well-known for its delicious empanadas!
San Sebastian to Markina on the Camino del Norte
San Sebastian is a great place to start (or end!) your pilgrimage on the Camino del Norte. From the rolling green hillsides that surround the city to the golden beaches that frame the coastline, you can experience city life, beach life and country life all within a short distance of each other.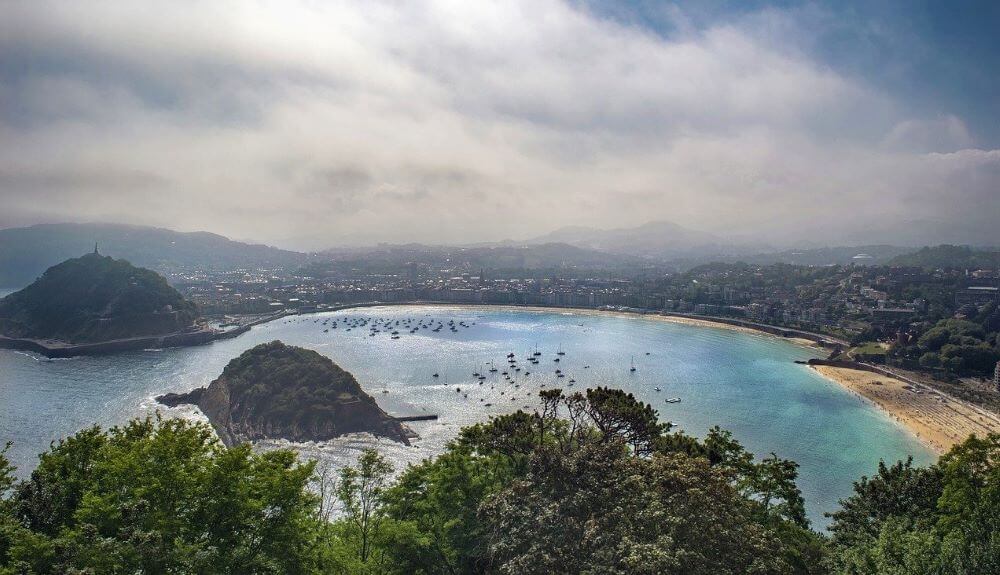 Deba is a quaint seaside town. Make sure to visit the 16th-century Basque Gothic-style National Monument of the Church of Santa Maria. The walk to Markina is lush and green. Explore the Hermitage of El Calvario and the beautiful hamlets of the area. A bus and a train, or two buses will get you back to San Sebastian in about 3 hours.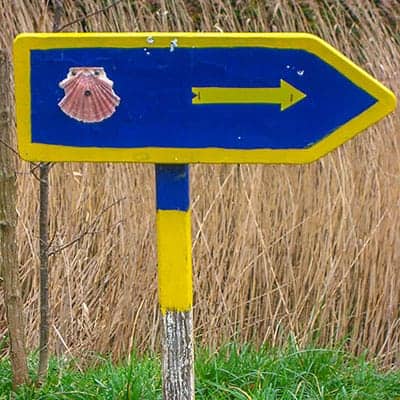 Castro Urdiales to Santander on the Camino del Norte
Alternatively, you can begin your 3-day journey on the Camino del Norte with a 2-hour bus ride from Santander to the medieval seaside town of Castro Urdiales. A must-see when you are here is the Gothic Church of Santa María de la Asunción. It is absolutely striking, with a French Gothic feel and flying buttresses and pinnacles.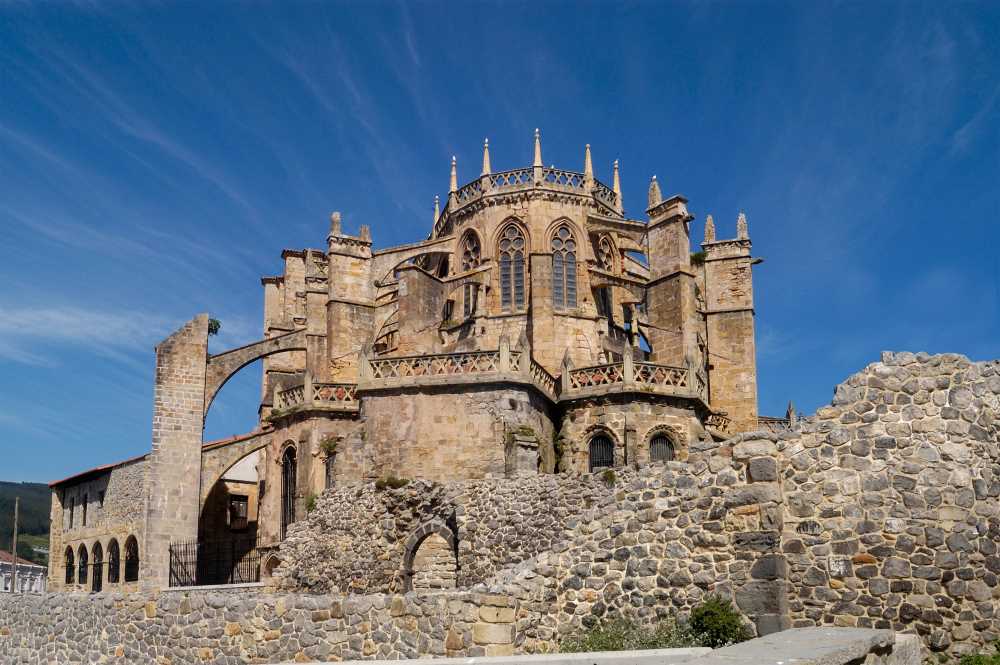 A spectacular cliff walk overlooking the Cantabrian Sea will take you to the popular beach town of Laredo. This lovely town grew around the Monastery of San Martin and is known for its long beach, its medieval quarter (Puebla Vieja) and lively atmosphere. Take a break in Bareyo and admire the beautiful Romanesque Church of Santa Maria. From the village of Somo, you can catch a "pedrenera", a traditional boat used to cross the bay.
Finish this short Camino escape in Santander. Santander city is surrounded by beautiful nature and is best known for its beautiful beaches. The 13th-century Cathedral de Santander is not to be missed. If you have extra time to spare, a visit to the Museum of Prehistory and Archeology is absolutely recommended!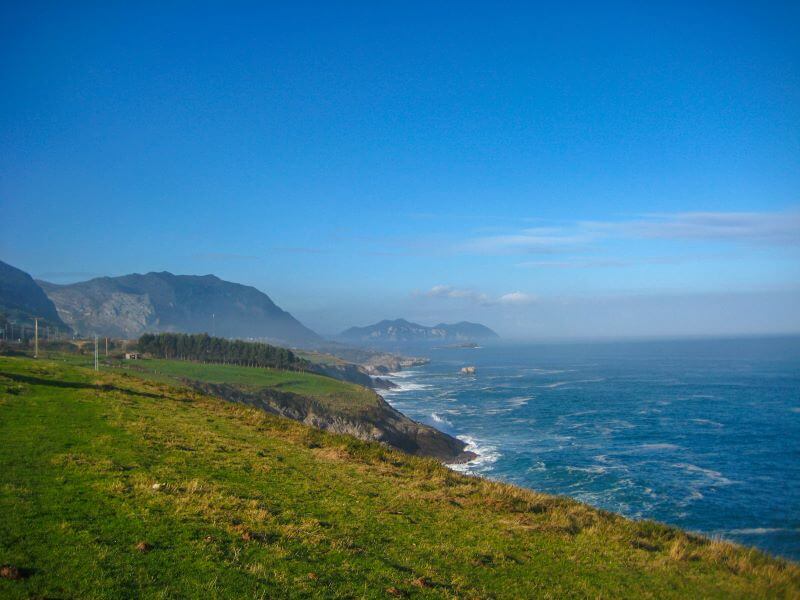 Vigo to Santiago de Compostela on the Camino Portuguese Coastal By Bike
If you are comfortable cycling for 4 to 6 hours per day then this can be a great way to cover more distance in your 3 days on the Camino de Santiago. It does take a different type of fitness, so we recommend that you do some cycling training before you leave.
The Camino Portuguese Coastal route is exploding in popularity and it is easy to see why! Vigo boasts a beautiful sandy beach, wonderful seafood, and stunning sunsets around its harbour. From here you will make your way inland to join the main Portuguese central route to Santiago. History buffs will enjoy visiting Puente de Pontesampaio, where Napoleon's troops were defeated in the Battle of San Payo.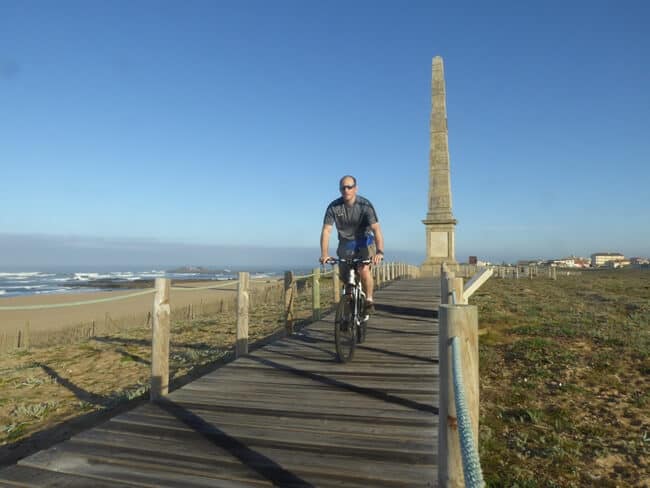 Continue on to the River Umia with its hot spring water, and on to Padron. As we near Agro dos Monteiros, it becomes possible to see the spires of the cathedral in Santiago. Finally, the Camino passes by the ruins of A Rocha Vella Castle, before entering the city of the Apostle.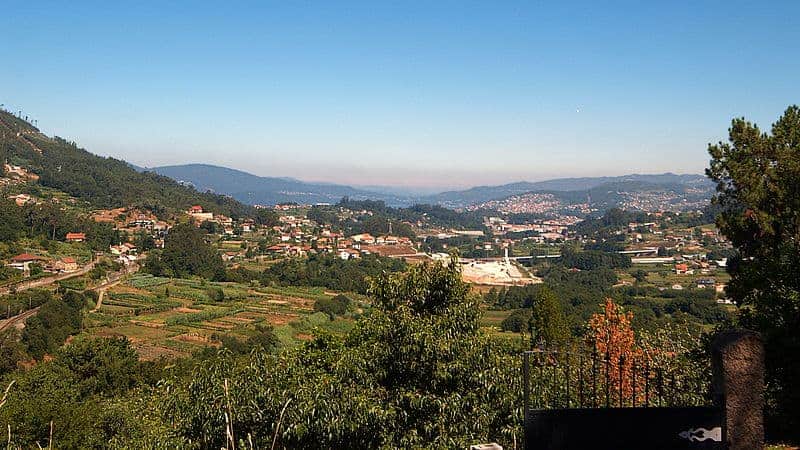 We recommend that you spend an extra day or two in Santiago de Compostela at the end of your journey!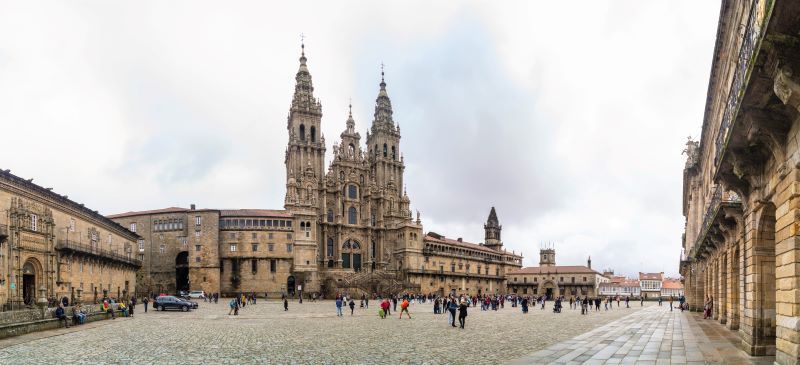 Santiago to Finisterre on the Camino Finisterre
Usually, this Camino takes 4 walking days, but you can easily do it in 3 days. Just take a 20-minute bus ride to Negreira and start from there. The first day from Negreira to Olveiroa is a long one but the mountainous landscape is wonderful. The wild Serra de Castelo and the Xallas valley are particularly breathtaking!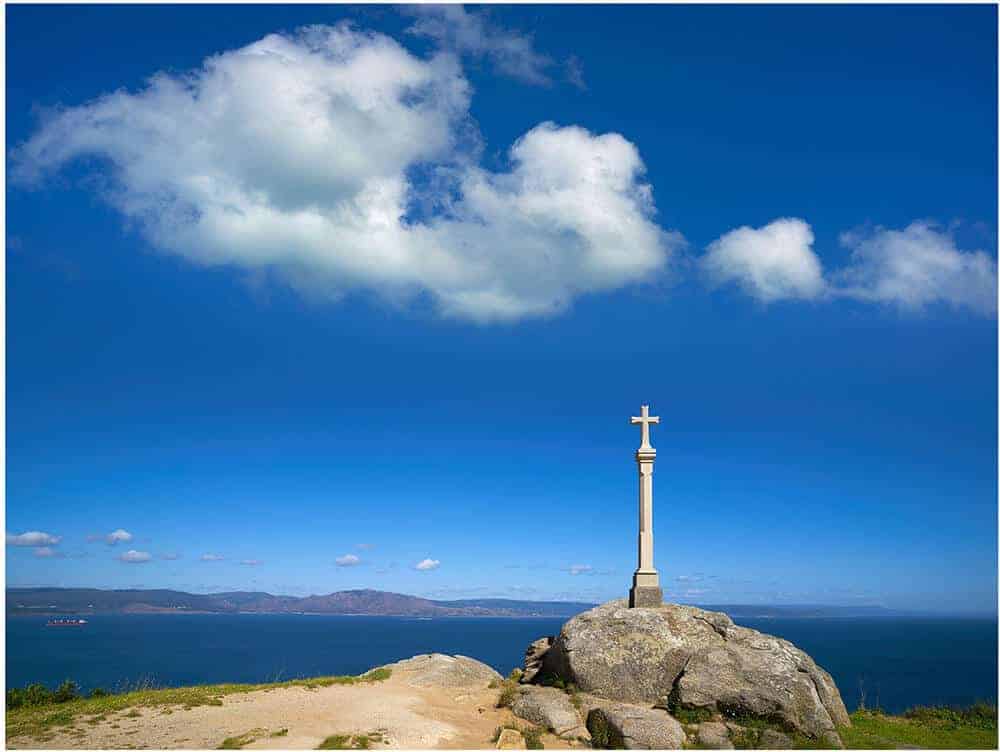 Next, you will follow the river and pass the Hermitage of Nosa Senora. You will catch your first glimpse of the ocean as you descend through the pine groves of Alto do Cruxeiro da Armada. Take a dip at the beach and enjoy the quiet village.
Stop for lunch in the lovely town of Fisterra for absolutely excellent seafood! The catches of the day are often prepared and cooked within minutes of being brought ashore. Try the famous barbeque grilled sardines and chimirones – grilled whole squid. After lunch, make your way to Cape Finisterre – known since Roman times as the 'End of the World'. Here you will find the famous lighthouse that plays a vital role in safely guided ships along the coastline, and the end of the Camino Finisterre.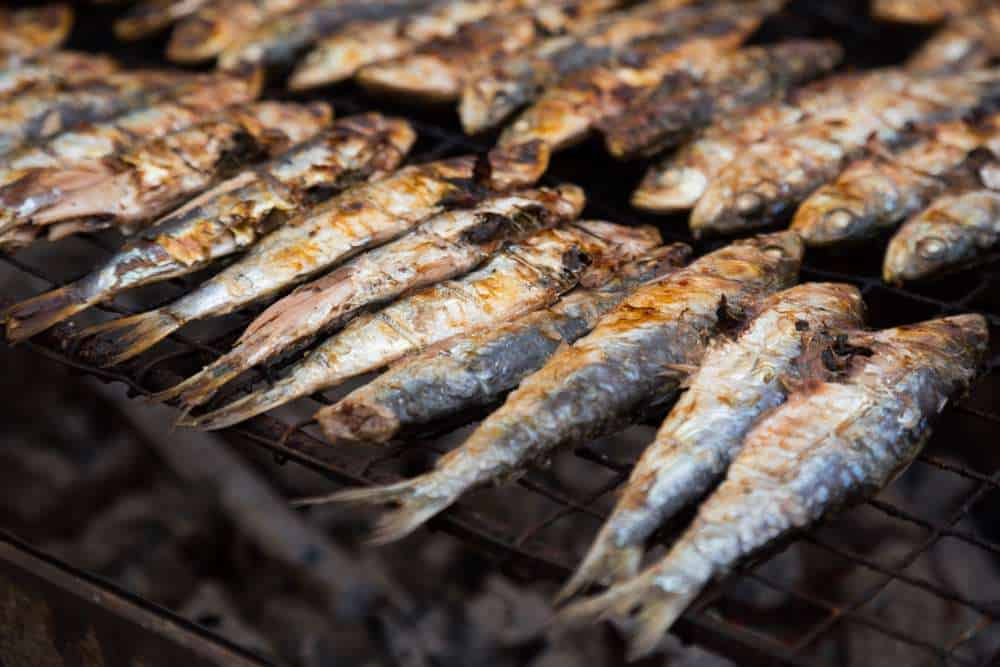 Learn more: Download your FREE Camino e-book!
Discover the routes and sections of the famous Camino de Santiago pilgrimage.
Download
There are plenty more routes that you can choose for your 3 day Camino itinerary. These are just some of our favourites! If you have a particular city in mind that you would like to start or end in, let us know. We can design a customised itinerary on the Way of Saint James just for you.
Whether you are looking for a forested walk with plenty of tree cover, a historic pilgrimage, or a foodie adventure, we can create the ideal trip for you.
Contact our wonderful Camino Planners to start planning!
The Camino is Open for 2024 Bookings!
Get in now to secure the best accommodation for your Camino!
Discover this empowering journey across Spain, Portugal and France for yourself.

Journeys from 3 to 90+ days available.
Flexible itineraries Luggage transfers Private rooms & bathrooms
Contact us