---
All-Ireland Kerry footballer and Dancing with the Stars champion Aidan O'Mahony joins us to talk about walking the Camino de Santiago for charity with CRY Ireland.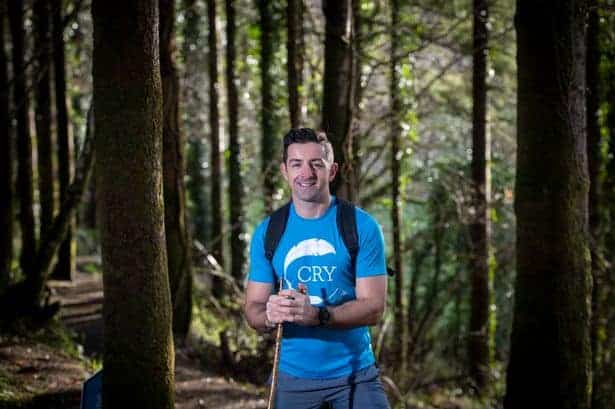 Aidan is a Gaelic footballer who plays for Kerry, here in Ireland. He has 5 All-Irelands, 3 NFLs, and 10 Munster Championships to his name among his many other accomplishments. He is also an ambassador with CRY Ireland.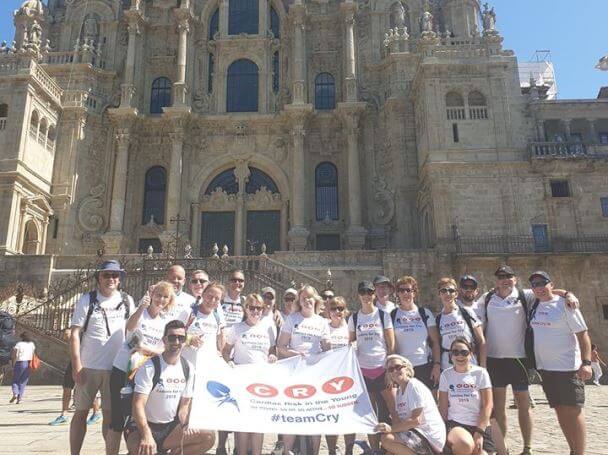 CRY aims to raise awareness of Sudden Cardiac Death or Sudden Adult Death Syndrome, as well as provide free counselling services to those affected by these conditions. This Camino fundraiser is raising money to support the running of their free-phone line and other work. Read more on their website.
CRY has done two charity fundraising Caminos with Follow the Camino in 2017 and in 2019.
The route that they walked in 2019 was the Camino Frances from Sarria to Santiago de Compostela. This year they are walking the Camino Portuguese from Tui to Santiago.
Aidan tells us about his experience on the last Camino and why he is excited to join the next one in September 2022.
Support CRY Ireland's Charity Fundraiser Camino
You can join the CRY charity fundraising Camino team on the trails, or support their work by donating.
Become part of the CRY Ireland Camino team! Walk the Camino Portuguese from Tui to Santiago de Compostella from the 23rd to the 30th of September. All ages and levels of fitness are welcome. You can walk at your own pace, and you will have plenty of new friends by the end of the journey.
Follow CRY on social media to keep up with their planning and their Camino: Instagram, Facebook, Twitter
And check out Aidan's latest adventures and his preparation for the Camino on Twitter. You can also find his book, Unbroken, online here.
Taste the Camino in 2022 or 2023!
Are your dreaming of immersing yourself in the sumptuous food, delicious wine, and friendly culture of Spain or Portugal?

Let us turn your dreams into reality.
Flexible itineraries Luggage transfers Private rooms & bathrooms
Contact us
---
About Camino Talks
Camino Talks is a collection of interviews about the famous Camino de Santiago. We talk to the people that make it so special and share their stories with you. By Follow the Camino
---
21st April 2022
Don't forget to share this post!