---
On this episode of our Camino Talks series, we are joined by Camino author and podcast host, Bradley Chermside.
In this interview, we talk about what lead Brad to walk the Camino and how he chose his Camino route. His first Camino, the Camino Frances, he chose because it was the only route he had heard of. Since then he has also done the Camino Portugues and has plans for more Camino routes in the future.
He tells us how he descided to write his book and the process of becoming a successful Camino author. It all started with email updates to his friends and family, and lead to plenty of reading and learning!
We also talked about his podcast and some of his top tips for people planning to walk the Camino de Santiago themselves.
Bradley says there are too many reasons that you should walk the Camino de Santiago – so just book it and do it! It will change your life.
Meet Brad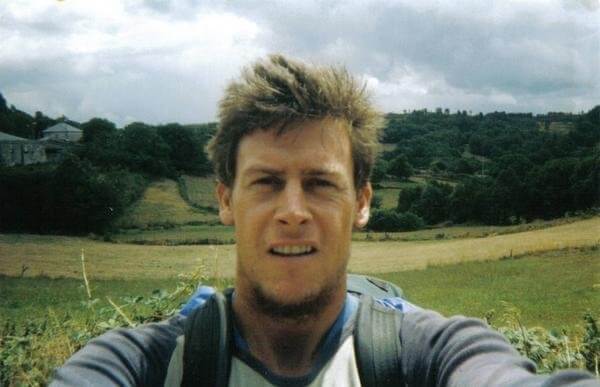 Brad is the internationally bestselling author of The Only Way is West – his light-hearted, entertaining Camino de Santiago memoir.
Brad is also the host of The Camino de Santiago Pilgrims' Podcast, a fun and informative podcast about Camino. The podcast features a range of guests, including our own CEO, Umberto, and is a great way to learn about the Camino. There is plenty of practical advice, mixed in with wonderful stories.
You can listen to his podcast here and see some other podcasts we recommend here.
Listen to our Pilgrim's Podcast episode here:
What is next for this Camino Author?
Bradley is currently working on a sequel to The Only Way Is West, The Only Way Is North, due for release in 2020. You can get The Only Way is West here on Amazon. Check out our list of recommended books to read once you've finished this one!
Thanks again for joining us Bradley! It is always great to hear from Camino authors.
We hope that this Camino Talks interview inspires you to keep your Camino dreams alive! Remember to subscribe to our YouTube channel for more awesome videos!
Buen Camino!
The Camino is Open for 2024 Bookings!
Get in now to secure the best accommodation for your Camino!
Discover this empowering journey across Spain, Portugal and France for yourself.

Journeys from 3 to 90+ days available.
Flexible itineraries Luggage transfers Private rooms & bathrooms
Contact us
---
About Camino Talks
Camino Talks is a collection of interviews about the famous Camino de Santiago. We talk to the people that make it so special and share their stories with you. By Follow the Camino
---
28th October 2020
Don't forget to share this post!