---
There is something special about starting off on a really long hike or pilgrimage. For Keith Foskett, his love of long-distance hiking, also known as thu-hiking, began with the Camino. Since his first walk – Le Puy Camino and Camino Frances combined – he has taken on some of the world's best-known routes. He has written four books about his adventures and joined us on Camino Talks to discuss hiking, the different trails, and mental health.
Falling in Love with Thru-hiking on the Camino
While Keith is originally from the UK he has spent plenty of time working and travelling abroad. He first heard about the Camino de Santiago pilgrimage in a Greek bar. He was approaching a break between jobs, This provided the perfect opportunity to take on a new experience.
Keith's first big hike was combining Le Puy Camino through France with the Camino Frances. Walking all the way from Le Puy en Velay to Santiago covers a distance of over 1500km. That is about 1000 miles!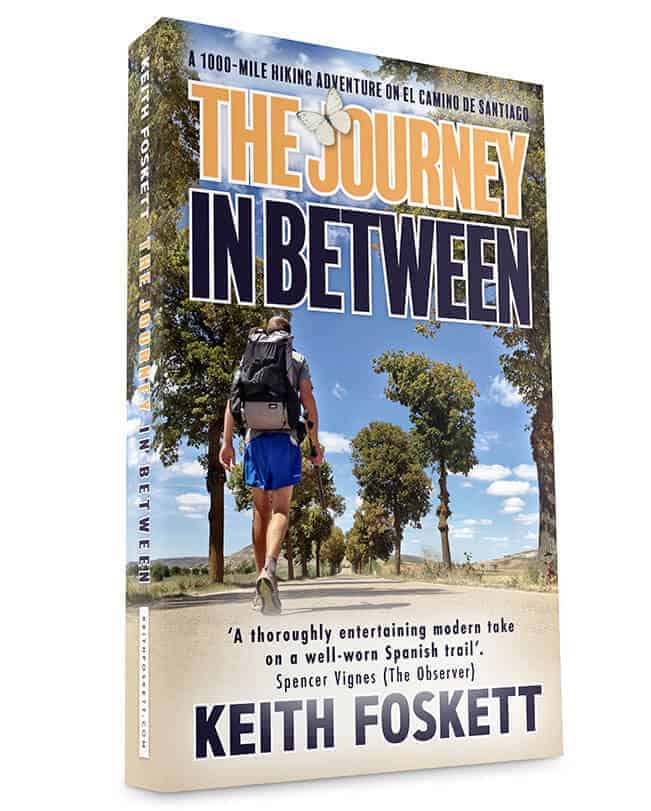 He noted several similarities and several differences between the two sections – from food and cultural differences to the types of accommodation available.
The Spanish piece – the Camino Frances – is much more popular and therefore has a wider range of services available for pilgrims. Le Puy Camino is more quiet and offers a chance to spend some time alone, reflecting and thinking.
Keith's first book is about his thru-hiking adventure on the Camino. The Journey in Between is a wonderful travel memoir that will inspire wanderlust and Camino-daydreams in anyone who reads it.
Learn more: Download your FREE Camino e-book!
Discover the routes and sections of the famous Camino de Santiago pilgrimage.
Download
Thru-hiking the Pacific Crest Trail
Keith clearly found something special in long-distance hiking, because a few years after his massive Camino he took on the Pacific Crest Trail. The Pacific Crest Trail is a gruelling 2,640-mile hike from Mexico to Canada. It took him six months to complete.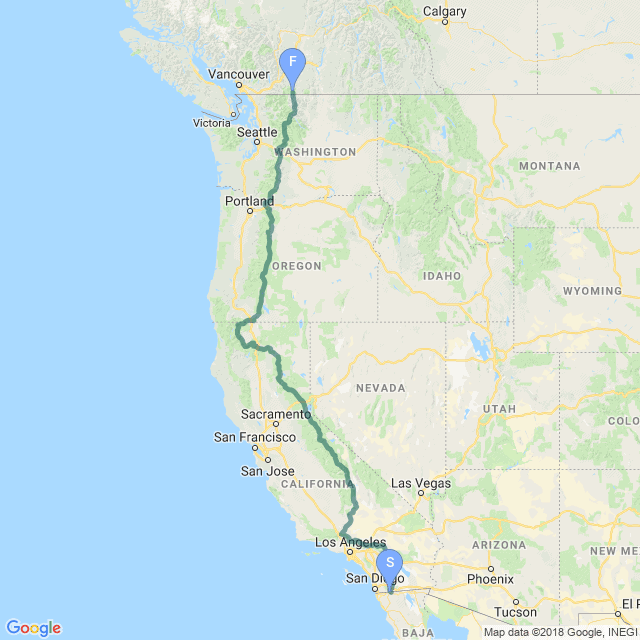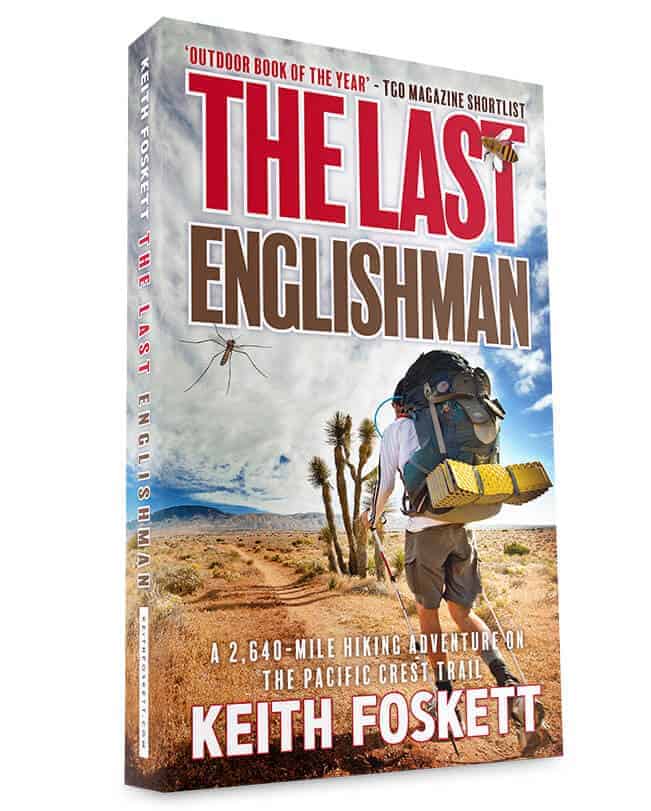 This trail offers an incredible variety of scenery. In California, he walked through barren desserts. Further north he found mountains and forests. Along the way, he came across snakes and bears and tested his limits.
His book about this walk is called The Last Englishman and contains an amazing variety of stories.
If you have ever wondered what it might be like to hike this far, and for this long – this is the book for you.
The Appalachian Trail
One of the best-known thru-hiking routes in the world, the Appalachian Trail is also the longest hiking-only footpath in the world. Covering over 2180 miles and crossing through 14 states, this trail is not for the faint hearted.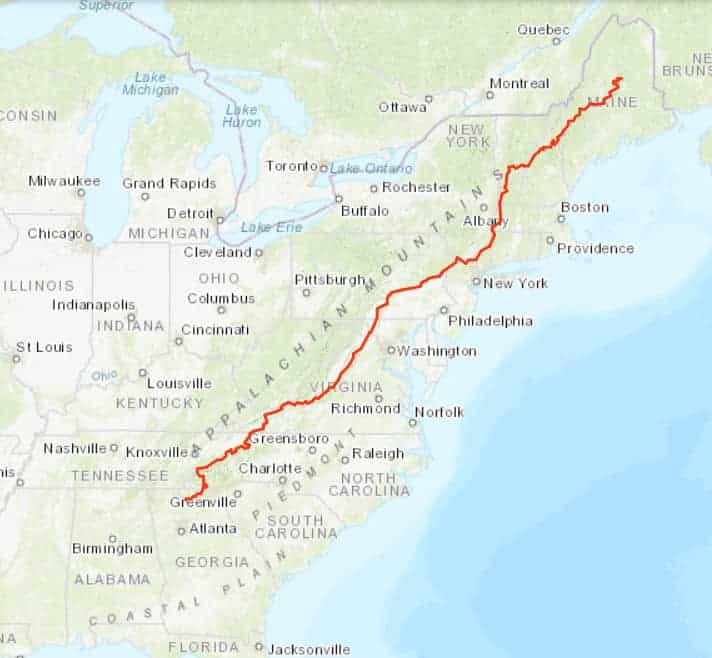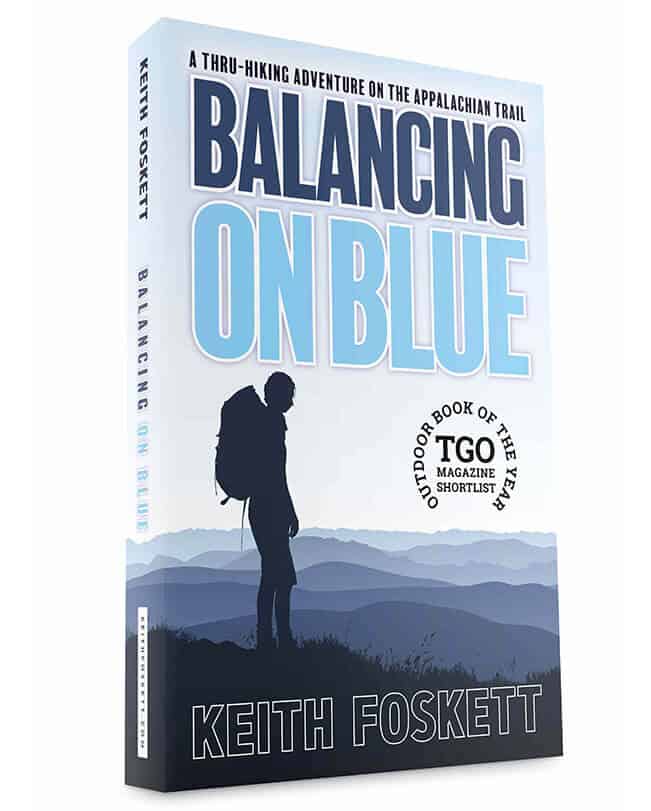 The Appalachian Trail is visited by about 3 million people per year, so Keith had plenty of people to walk with. The hike was long and had plenty of large inclines and declines all the way through.
The five-month long-distance hike pushed Keith to his limits and was a wonderful journey of self-discovery. He discusses the similarities and differences between the Pacific Crest Trail and the Appalachian Trail, from the terrain to the weather.
His third book, Balancing on Blue, encourages the reader to be brave enough to step away from "normal" and into the wild.
High and Low – Hiking and Mental Health
While his latest book is still a travel memoir, it is much more than that. Keith took on the combined Cape Wrath Trail and the West Highland Way.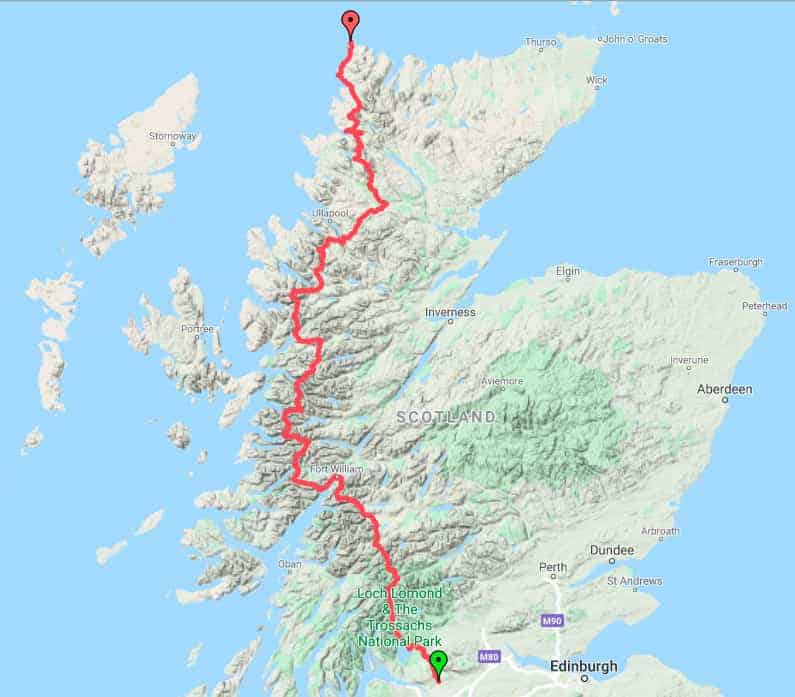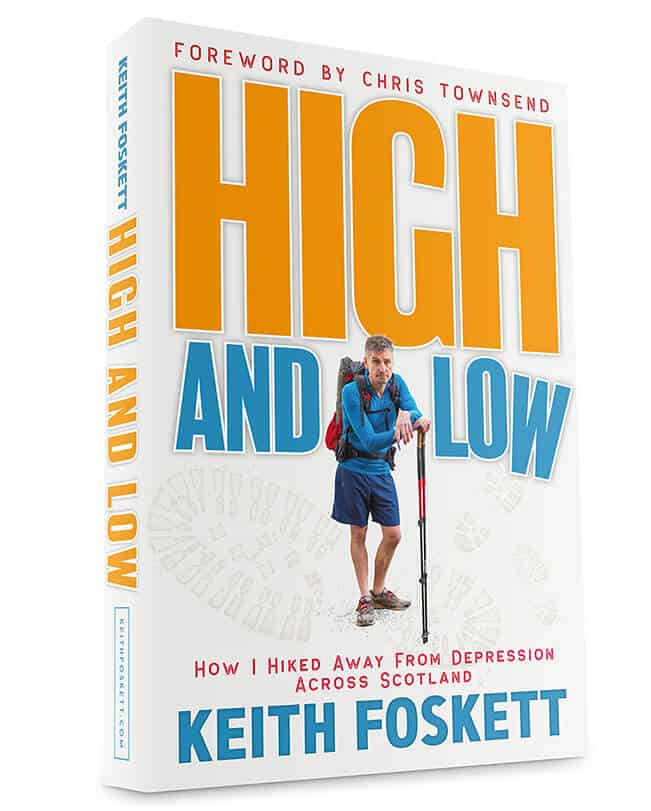 His hike took him across Scotland. 600 miles of hiking, from the craggy highlands, to the canals of the low country gave Keith a chance to explore his own mental health and better understand himself.
He realised that he had been living with depression for many years already. His moods and depressive episodes sometimes controlled his descisions in life.
Keith wanted this to change. In High and Low he talks about processing his depression, and how he has learned to manage it. He hopes it will appeal to those who love long-distance hiking and adventure, as well as those who want to read about managing their mental health.
We loved chatting with Keith Foskett about his adventures and his books. If this Camino Talks episode has sparked your curiosity you can learn more about Keith and his books on his website.
You can watch more episodes of the Camino Talks series on our YouTube channel for more stories about hiking, pilgrimages, and the Camino de Santiago.
Start your next adventure on the Camino today by contacting us! Tell us your plans and your ideas, and we will help you to turn them into a reality.
The Camino is Open for 2024 Bookings!
Some of our top accommodation are already booked out for 2023, so get in now to secure the best accommodation for your Camino!
Discover this empowering journey across Spain, Portugal and France for yourself.

Journeys from 3 to 90+ days available.
Flexible itineraries Luggage transfers Private rooms & bathrooms
Contact us
---
About Camino Talks
Camino Talks is a collection of interviews about the famous Camino de Santiago. We talk to the people that make it so special and share their stories with you. By Follow the Camino
---
27th April 2021
Don't forget to share this post!