Each walker makes his or her own path while walking the Camino trail. Each path depends on their experience, fitness, and how much time they have. However, there are certain parts of a day's walk that every Camino trekker should keep in mind. A full day walking the Camino de Santiago should start with a nutritious and energy-rich breakfast between 6 am and 8 am. Breakfast can't be too filling because walking on a full stomach presents difficulties along the way. Cereal and something on the side such as small portions of fruit is a good option. Most of the time in Spain, though, breakfast in hotels is served no earlier than 7:30 am. Hence, people start walking with only a fruit for breakfast, for example. Later on, they stop around 8:00 in a bar or cafeteria on the way.
Start of Your Day
The typical breakfast will be tea, coffee or Cola Cao (hot chocolate drink) with a big croissant or churros pronounced "T'shooross" (doughnuts sticks). Be mindful when asking for a hot chocolate, as the end of the drink has quite a heavy chocolate melt/liquid pastry. After eating, around seven hours of solid walking – with a few rest stops along the way – will bring you to mid-afternoon. So, a typical day walk would look like this (starting time may vary):
• 8h30 – start of the walk
• 10h30 – break (20m)
• 13h00 – lunch break (1h00)
• 16h00 – end of the walk.
Whether you plan to take these stops village-by-village or at random points on the road is up to you. However, you should always use your Camino Guide Android app or your map as a guide. Plotting out your various rest points before you set out is advisable. This will encourage you to stick to your schedule. It's also worth remembering that stages along each Camino route vary in difficulty.
This information can also be used to plan ahead. Try to allow for more breaks where the gradient is steeper (on the St Jean Pied de Port to Roncesvalles leg or going up to O'Cebreiro) or where the terrain is rougher. The type of terrain or your partners' fitness may have an effect on the number of stops taken. It applies to whether you're travelling by bike, donkey, or with other people. At this point, you will more than likely be ready for a siesta. On arrival at the Refugio, you can take an hour or two to take a nap. You can also tend to any burns, blisters, or scrapes picked up during the day's exertions.
Learn more: Download your FREE Camino e-book!
Discover the routes and sections of the famous Camino de Santiago pilgrimage.
Download
Afternoon/ Later in the Day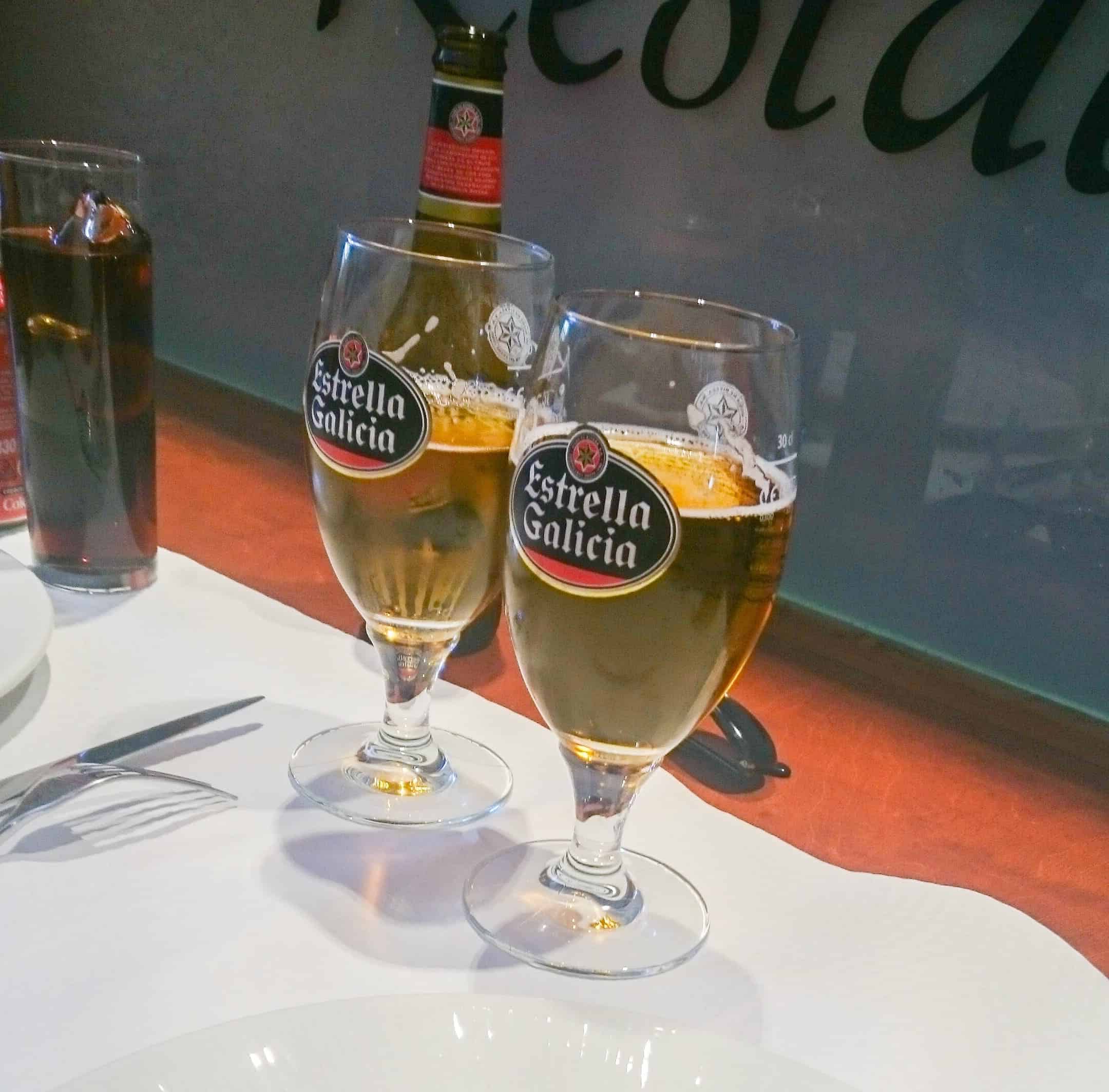 After resting up, the remainder of the day should be spent picking up supplies for your next journey. Shops in Spain often open late (20h00). Local business people are conscious of pilgrims needs. So, there's no rush or need to worry about running out of time before the shops close. Plenty of sleep is needed, so hitting the hay early (around 21h00 or 22h00) is highly recommended. Public hostels usually shut down the light at 22h00 anyway. Make sure you have your torchlight with you if you have embarked on social journeys with your new Australian, Irish, and Korean friends! To read more about food and drink along the Camino trail, check out our blog posts here.
Allowing for a certain amount of flexibility in your schedule is also important. Fatigue can overcome you so remaining comfortable with your pace is essential. Regarding your day-to-day activities, keep in mind that your schedule is three hours behind much of Spain. A 10h00 start, afternoon siesta and dinner late at night are common. However, to allow for a comfortable journey, it's advisable to be quite disciplined with your day. In that way, when there's something special you need to see or take a break for, you can enjoy it to the full. You won't have to compromise your walk on the Camino route.
Upon arrival in Santiago, keep in mind that depending on the time of year, there are often fiestas.
Also, to help you while walking the Camino, take a look at Learning Basic Spanish Before the Camino.
If you have any more questions about the Camino de Santiago tours or anything else, please don't hesitate to contact us at info@followthecamino.com






Take the School Trip You'll Never Forget!






The ULTIMATE Educative Adventure Across Spain, Portugal, or France.






Connect with your students as you share this incredible experience.



From accomodation to airport transfers, we can plan the ideal Camino for your class.






 Flexible itineraries    Luggage transfers   Private rooms & bathrooms




Contact us