To Carry Your Bag or Not to Carry Your Bag?
It is well known that there are services available that transfer your luggage between your accommodation on the Camino. Bag transfer services are widely used, even by the most traditional pilgrims. So, should you use them? Or, should you carry your own bag?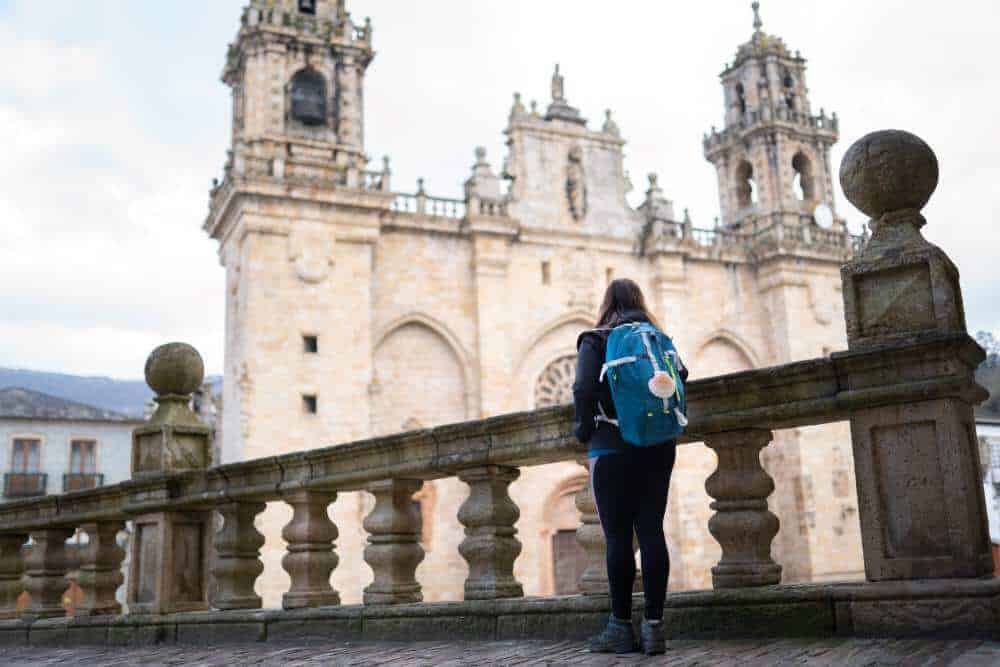 Here are some things to consider:
Who is Making the Rules for Your Camino?
If you aren't sure that you will be walking a "real" Camino if you don't carry your own bag – stop worrying. There are no rules defining the "correct" way to walk this pilgrimage through Spain. Everyone is on their own journey, and using a baggage transfer service is not cheating.
Many people who consider a walking holiday along the Camino de Santiago worry that they will be weighed down with heavy bags or suitcases. Walking 20+ kilometres per day is a big challenge as it is, and there is no need to deliberately add more difficulty.
Do You Have Hip, Shoulder, Knee, or Ankle Problems?
If you have an injury or pain in your joints then adding more weight to your walk could make things worse. The weight of a backpack puts extra pressure on your shoulders, spine, hips, knees, and ankles.
Talk to your physiotherapist or doctor about these issues, or avoid the risk altogether by transferring your bags.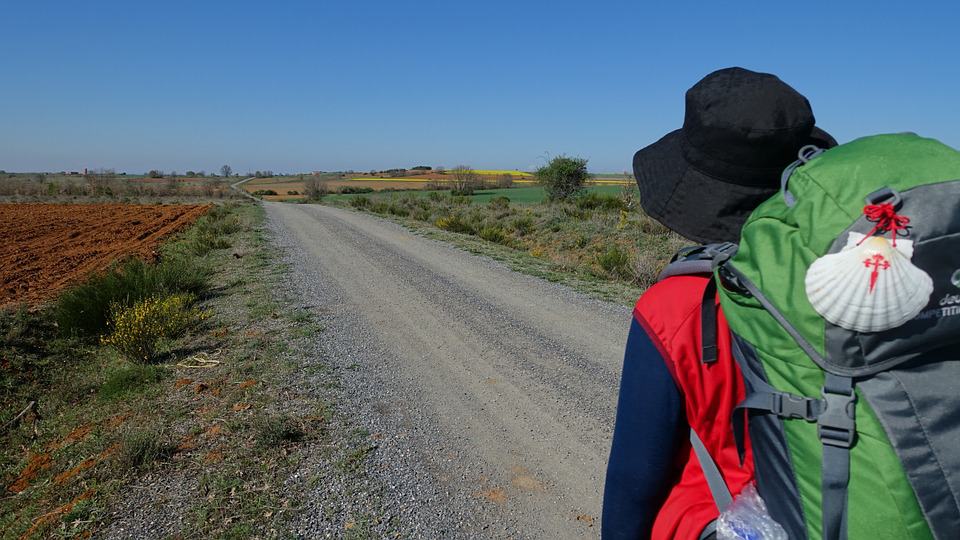 Do You Just Want an Easier Camino?
This is your walking holiday and if you would rather have an easier walk then that is absolutely fine! Reducing the weight that you are carrying will dramatically change how quickly you get tired.
You Can Bring More Things
If you are planning on doing anything other than walking on the Camino then you probably want to bring a few changes of clothes. When you are carrying your own bags these add up so quickly that you will want to leave it all behind!
With luggage transfers, this is no longer a problem. You can bring your book, your nice clothes for the evenings, your nice foot cream, and any other luxuries you like. It may not seem too important now, but being able to change into something clean and comfy at the end of the day is a wonderful feeling!
You will also have a wider range of outfit options. This is great when you are visiting one of the many Michelin Star restaurants or concerts on the Camino!
Are You On A Budget?
Luggage transfers on the Camino are very affordable! Luggage transfers are included in all of our Camino de Santiago packages.
If you are not travelling with us you can talk to your accommodation provider each evening to see if they offer a transfer service. Because so many people do choose to use these they are available in many places. They can be as cheap as €4 per day.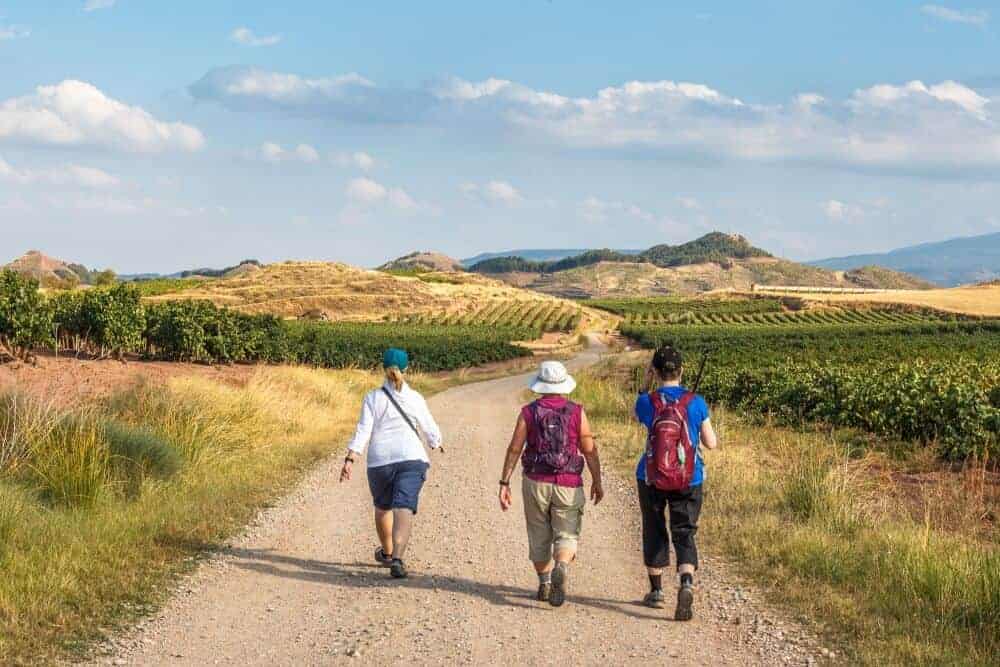 Choosing to carry all of your things or not is a choice that is totally up to you!
What Does Baggage Transfer Involve?
With our luggage transfer option, you can have up to 20kg per person transported from your accommodation to your next accommodation while you're walking.
Leave your suitcase at reception by 8:00 am when you are heading off for the Camino. During the day our drivers will collect your bags and deliver them to your next booked hotel or hostel. It will be waiting for you when you arrive. Voilà!
This means that all you need to carry is a small backpack with your essentials for each day.  That's a load off, right!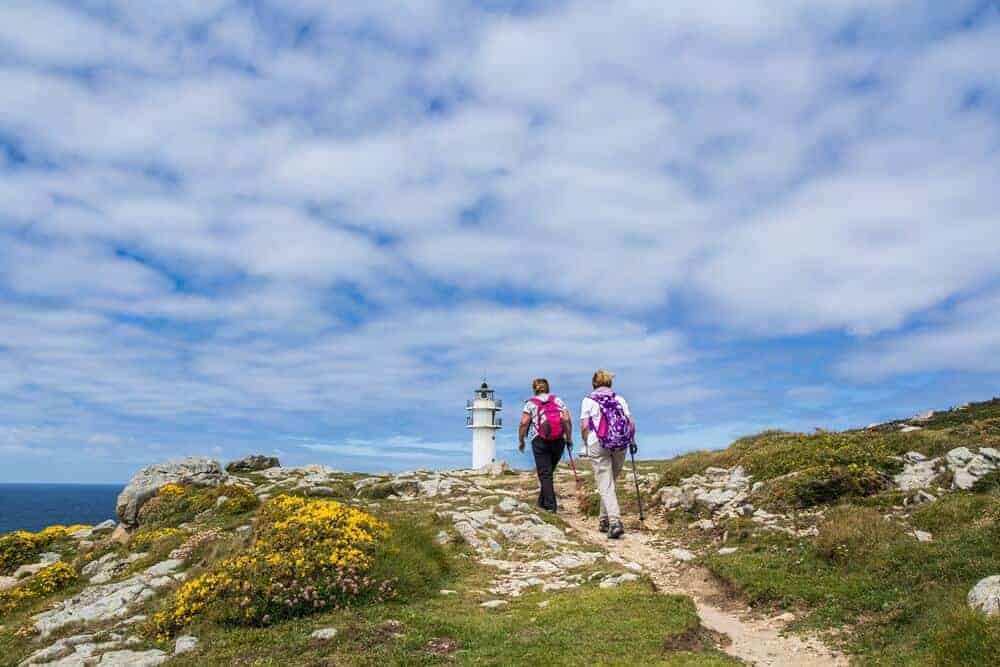 Luggage transfer is just one of the services that we offer our clients to make their lives easier. Our full Camino packages also include planning and advice, accommodation (budget, comfort, or deluxe), breakfasts, comprehensive route notes, and 24-hour support.
Get a free quote for your next Camino with Follow the Camino! We are happy to help answer any questions you have.
The Camino is Open for 2023 Bookings!
Book 3 months in advance to recieve a 5% discount!
Reconnect with your love of travel on the ultimate bucket list adventure through Spain.

Whether you have 5 days or 50 days – there is a Camino for you.
Flexible itineraries Luggage transfers Private rooms & bathrooms
Contact us