At Follow the Camino, we love nature, being outside and looking after the planet. The Camino de Santiago is a piece of nature and is impacted by the wider environment. We are committed to reducing our impact on the environment and taking sustainable actions to keep the Camino flourishing.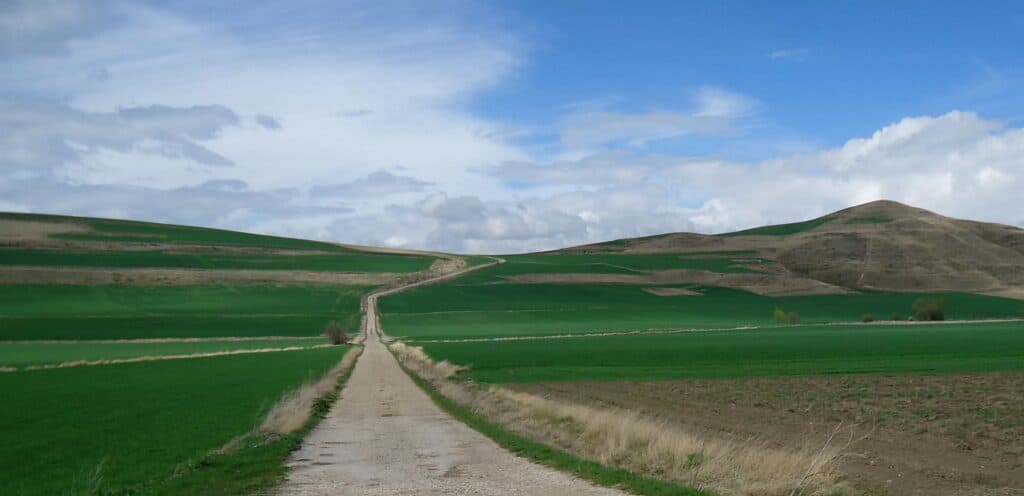 One of the ways that we are trying to reduce our impact is by making the majority of our resources and documents available digitally. This reduces post miles and packaging. Our clients can find almost everything in their Client Area, from maps to walking notes, and itineraries to hotel booking details.
This is in addition to the sustainability work we are doing on reducing and offsetting the larger carbon and waste impacts of travel that we can't avoid! We joined the United Nations Global Compact to show our commitment to environmental sustainability on the Camino 3 years ago.
Scallop Shells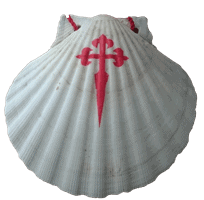 Follow the Camino has, up until now, sourced and posted a painted Scallop Shell to each client before their journey. After careful thought and consideration, we have made the decision to phase out Scallop Shells from our Holiday Packs.
Importing the shells to Ireland, repacking them individually with added padding, and shipping these thousands of delicate shells each year has a large impact. It does not match with our sustainable Camino goals and does not support local people on the Camino. This is why we have chosen to remove them from our Holiday Packs.
We encourage you to source your Scallop Shells locally on the Camino when you arrive. You will find a number of small businesses selling shells at most stops along the Camino routes.
Not only will this reduce our collective environmental impact, but it will also support the local Camino economy.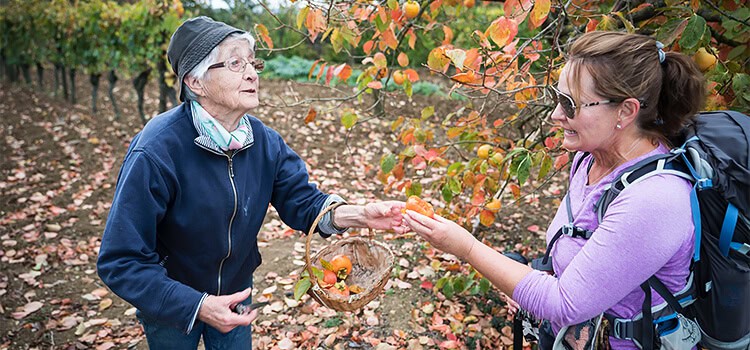 Did you know that Follow the Camino is aiming for Carbon Neutrality?
Since 2012, we have been calculating the carbon footprint of every single trip that is done with us. From airport transfers to hotel stays, luggage transfers to breakfasts, we estimate your footprint and offset it. We do the same for all of the office and business actions of our staff!
We only use United Nations recognised Carbon Offsetting projects.
Offsetting is a climate action that enables individuals and organizations to compensate for the emissions they cannot avoid, by supporting worthy projects that reduce emissions somewhere else.

United Nations Carbon Offset Platform
We are a low-paper office, with everything being done digitally. Our team works from home as well as our Dublin city office, so we have reduced our commute footprint. We run and attend many webinars and conferences virtually to cut down on travel miles. Where possible, Follow the Camino will also consider the sustainable efforts of businesses when we choose our suppliers, too!
If you are interested in offsetting the carbon of your transport to the Camino you can find projects here.
You can learn more about Follow the Camino and our sustainability work here.
Thank you for joining us on this journey towards a more sustainable Camino experience. We would love to hear any ideas for new initiatives to make our Camino more sustainable. Please do get in touch if you know of any!
Start Your Sustainable Camino Journey Today!
Walk the Camino de Santiago with a company that is passionate about sustainability – Follow the Camino! We have been offering customisable walking and cycling tours through nature since 2007. Our expert team is ready to help with all the questions you may have. We can sort out all of your accommodation, luggage transfers, meals, and more.
The Camino de Santiago pilgrimage is an incredible experience that should be on everyone's bucket list. No matter how many days or miles you want to walk – there is a Camino for you. Let us help you to find it!
Contact us today.
Taste the Camino in 2022 or 2023!
Are your dreaming of immersing yourself in the sumptuous food, delicious wine, and friendly culture of Spain or Portugal?

Let us turn your dreams into reality.
Flexible itineraries Luggage transfers Private rooms & bathrooms
Contact us