The Cathedral de Santiago is launching a digital version of the traditionally paper Pilgrim's Credential – also known as the pilgrim's passport – in 2021. The move is both a step towards embracing modern technology on the Camino de Santiago and a response to COVID-19.
Why is there a new Digital Credential?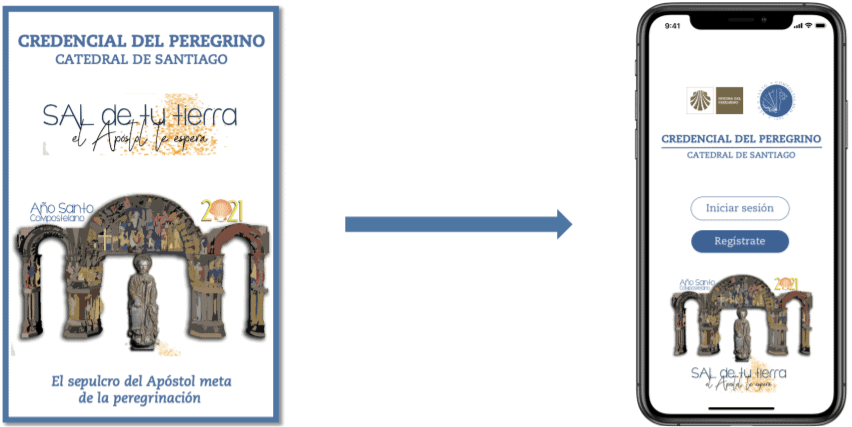 The Santiago Cathedral and the Xunta de Galicia have been working on several projects to implement new technologies along the Camino de Santiago routes. The Digital Credential is one of these projects and was accelerated as a way to increase health security during COVID-19.
The app allows for contactless stamps. This means pilgrims will not have to touch anything when they collect their stamps. It also protects staff who would otherwise be touching dozens of passports each day.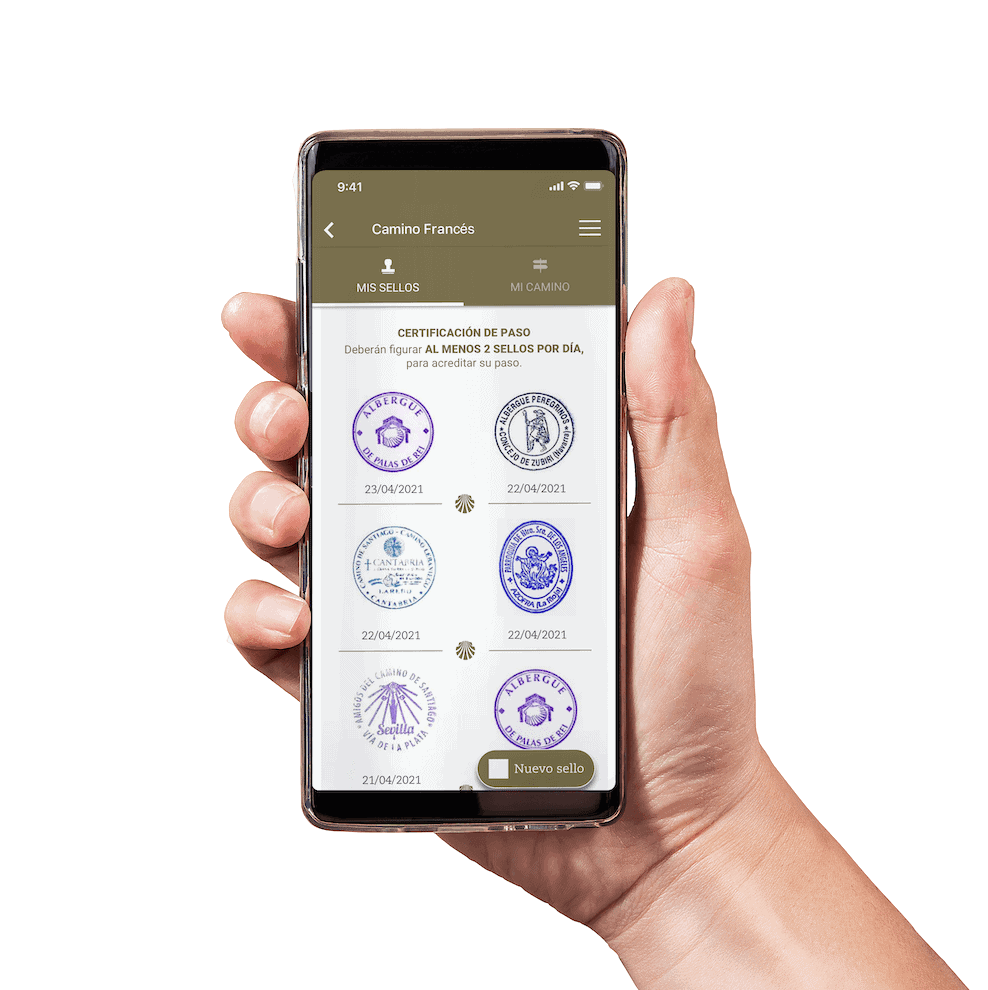 Another challenge that the Digital Credential app hopes to solve is long lines.
It is available for Android and for iOS.
During peak months the lines of pilgrims waiting for stamps and certificates can be several hours long. With the introduction of the digital Credential option, pilgrims can choose to skip this long wait and rest their legs.
2021 and 2022 are Camino Holy Years, also known as Jacobean Years.
During these special years, there is traditionally a large increase in pilgrims reaching Santiago. The reduced waiting times due to the app will be very important for both pilgrims and Cathedral staff.
Using the App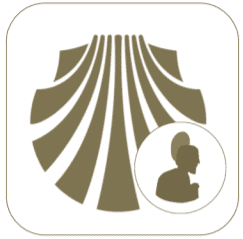 Before setting off on your Camino, you will download the app from the Android and for iOS stores. The app will be available in several languages.
Each Camino "Reception Point" will display a printed QR code. These reception points are the same locations that currently offer the paper Credential stamps.
Pilgrims will open their Digital Credential app on their smartphone and point it at the QR code to scan it. The digital stamp is recorded on the pilgrim's app and acts in the same way as the paper passport.
"Reception Points" can sign up to the system and upload a digital image of their stamps on the Generador de Sellos website.
When you complete your Camino de Santiago pilgrimage your Digital Credential will allow you to obtain your Compostela certificate.
Can I Still Use a Paper Credential or Pilgrim's Passport?
Yes. Anyone who would prefer to continue using the paper Credential will be able to do so. Pilgrims can still use paper Credentials to certify their Camino pilgrimage. They are not being phased out.
From summer 2021, pilgrims will need to register with Santiago Cathedral before they arrive. This will allow the Cathedral to have your Compostela ready upon arrival in Santiago and will reduce waiting times. The new system for obtaining the Compostela also includes an online appointment system.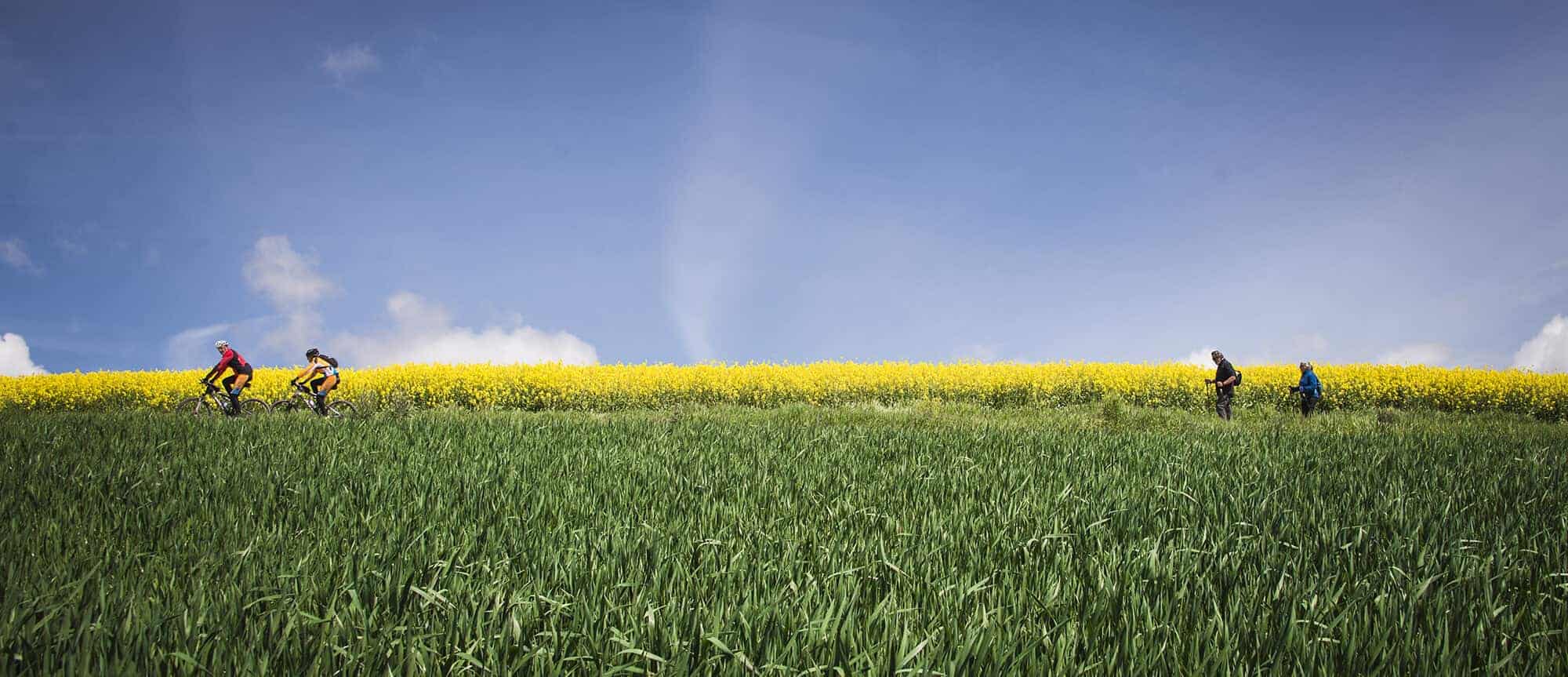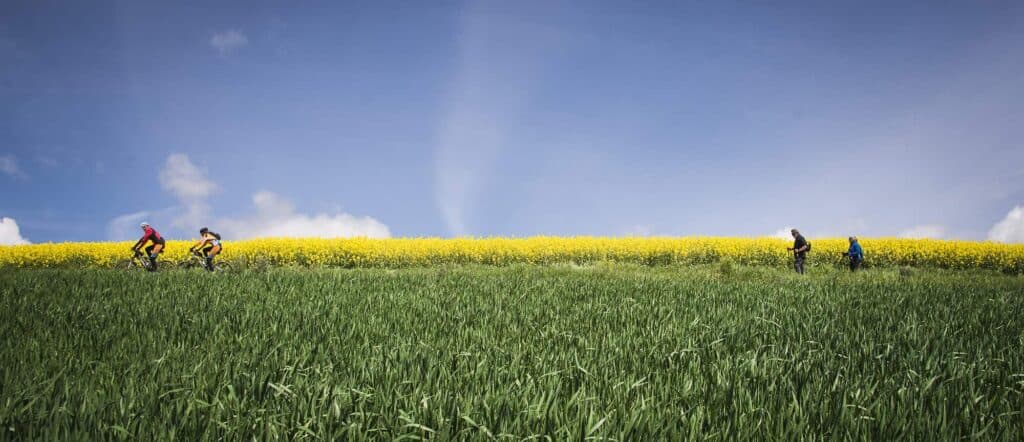 Whichever Credential option you choose, the Camino will be a fantastic experience that is unique to you. To take your first step on the Camino journey, get in touch with us. We would love to answer all your questions and help you to plan your perfect Camino de Santiago walking holiday.
The Camino is Open for 2024 Bookings!
Some of our top accommodation are already booked out for 2023, so get in now to secure the best accommodation for your Camino!
Discover this empowering journey across Spain, Portugal and France for yourself.

Journeys from 3 to 90+ days available.
Flexible itineraries Luggage transfers Private rooms & bathrooms
Contact us