There are plenty of pilgrimages all across Europe that date back hundreds of years. The Camino de Santiago, Via Francigena, St Cuthbert's Way, and St Declan's Way just to name a few. Feeding people's fascination with these long physical journeys, the BBC started a documentary series called Pilgrimage. The show follows a group of celebrities while they walk one of these paths. It is on its third season now. In this season, 7 people from different backgrounds walk a section of The Sultan's Trail from Belgrade, Serbia to Istanbul, Turkey.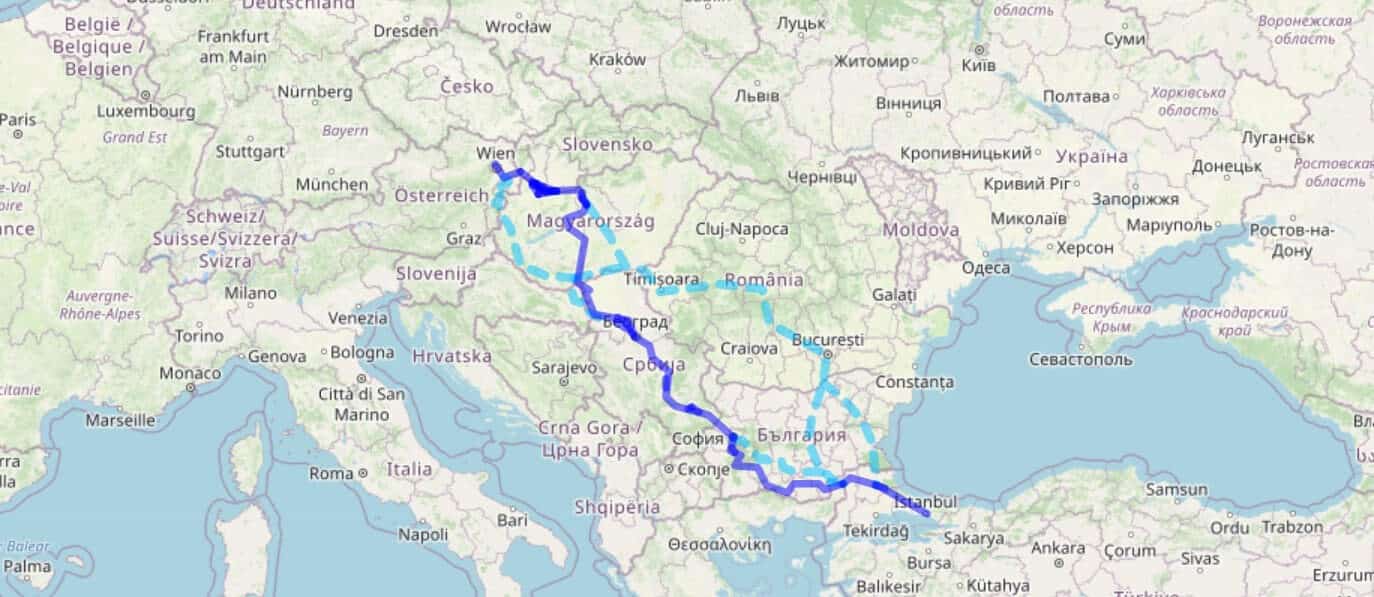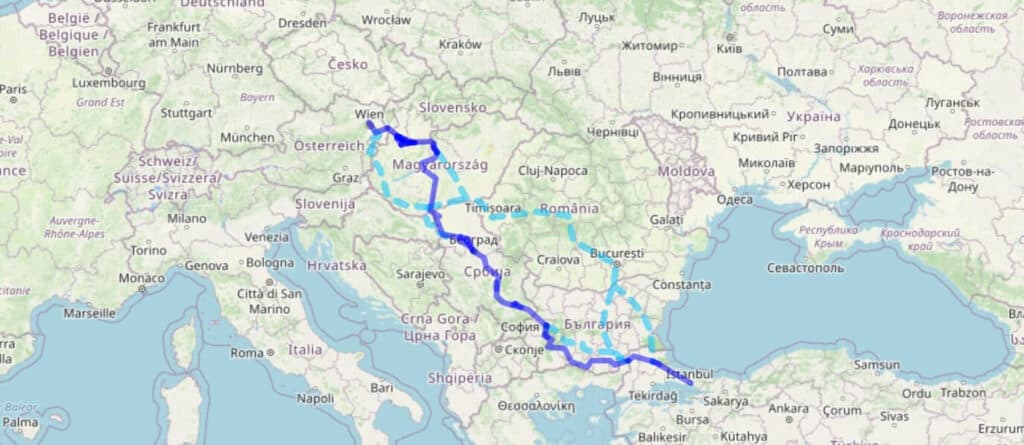 Season one focused on the Camino de Santiago, with the celebrities walking the full French Way from St-Jean-Pied-de-Port to Santiago. Season two centred on the Via Francigena from Orsieres to Rome.
The Sultan's trail has a fascinating history. It runs through a collection of countries who have tumultuous and clashing pasts.
What is the Sultan's Trail?
While the pilgrims in the BBC series only walked from Belgrade, the full Sultan's trail actually begins in Vienna. Covering over 2500 kilometres the trail passes through Austria, Slovakia, Hungary, Croatia, Serbia, Bulgaria, Greece, and Turkey.


History of the Trail
In 1529 a siege was laid on Vienna by Sultan Süleyman of the Ottoman Empire. Having started his campaign in Istanbul, he had already conquered several countries and major settlements on his way to Austria.
His first attack was unsuccessful. A second attempt to conquer Vienna, in 1532 also failed. So did the third and final campaign that Süleyman lead in 1566.
In 1683, Kara Mustafa, the Turkish grand vizier, made one final attempt to take Vienna. He was also unsuccessful, but he remained in control of the Ottoman Empire. It covered most of the land south of Vienna until it dissolved in the 20th century.
The path they took on these trips to Vienna is now known as the Sultan's Trail.
The Sultan's Trail Today
Today, the Sultans Trail is a path of peace. It travels through countries of many faiths and cultures.
The trail begins at the Stephansdom in the centre of Vienna. It ends at the tomb of the Sultan Süleyman in Istanbul.
It can be walked throughout the year, but the weather can be harsh. Early spring (April-June) and autumn (September-November) are considered the best times to begin.
Like many European pilgrimages, there is accommodation like hotels, hostels, pensions or private rooms along the way through most sections. Over the last stretch to Istanbul, however, you may need to camp. You'll see some of this in the documentary.
Expect country roads and tractor tracks, and the trail is not marked. The path is mapped out on a GPS trail though. You can use one of those if you start getting lost. Make sure to do plenty of research before you undertake any long walk. Look for experts who can give you more in-depth knowledge of the trail.
The experts when it comes to the Sultan's Trail are the Sultan's Trail Foundation. You can find more information and resources on their website.
If you have watched Pilgrimage on the BBC and it has got you thinking about walking a pilgrimage – why not start with a more populated, well-marked, and fully serviced one? The Camino de Santiago or the Via Francigena which were featured in earlier seasons are two of our top picks. If you are in the UK or Ireland you can even start from home on a Celtic Camino.
Our expert walking holiday team would love to help you turn your pilgrimage dreams into reality, so get in touch and let us help you get started!
Embrace Life – Embrace the Camino!
Book 3 months in advance to recieve a 5% Early Bird Discount for 2023!
Take on a new adventure and reconnect with yourself and your loved ones.

Let us help you to turn your dreams into reality.
Flexible itineraries Luggage transfers Private rooms & bathrooms
Contact us