Each time I walked the Camino de Santiago I took some time at the end to be a tourist and relax for a while. I have walked the Camino Frances twice and a part of the Le Puy route in France. For me, it would be a missed opportunity not to enjoy more of the country I am in after travelling so far.
My experiences are not for everyone, so I reached out on Facebook and asked "What did you do or would you do after the Camino de Santiago?" Below are my experiences and a mixture of all the great suggestions I received.
Keep Walking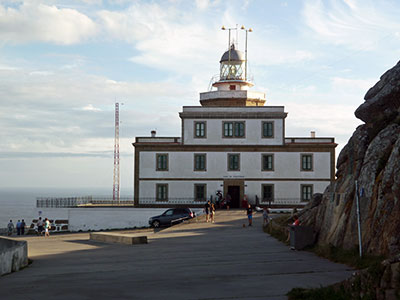 There were a few suggestions like this. Many, after reaching Santiago de Compostela decide to walk to Finisterre and/or Muxia. After finishing my first Camino in 2004 I took a bus to Finisterre and walked back for two days. My plan was to walk to Santiago again, but after two days of pouring raining I gave up and hopped on a bus.
I had lots of spare time that year, it being my first summer as a mature student, and I had arranged to walk part of the Camino Aragon with the friend who had convinced me that I would love the Camino (he was right).
I walked with him for three days on The Camino Aragon. This route is very different from the Frances. It is much quieter, hillier, and overall easier to get lost. That year, it was exactly what I needed; time still walking to process my first pilgrimage that had surprised me in so many ways.
Go to the Beach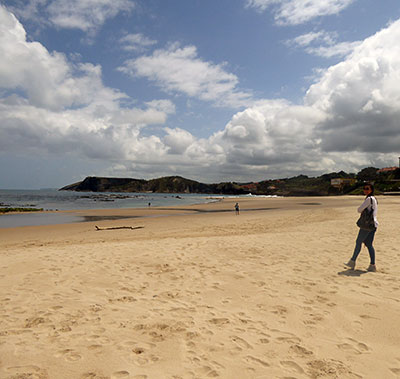 After I left Daragh, I headed down the coast to the Costa Dorada to enjoy a beach holiday with my family. This had been arranged before leaving for the Camino. Obviously, I could not take account of what I would want after walking a pilgrimage, although maybe an unwilling one.
The beach holiday which I would have enjoyed in the past was in a tourist area that was too busy and devoid of the spirituality and helpfulness I had enjoyed while walking the Camino. Looking back, a lot of my unhappiness with that holiday was just me. Spirituality is available pretty much everywhere, it was just new to me at the time and therefore fragile.
There were many suggestions on Facebook about beach destinations and sun holidays. You can fly easily and cheaply from Santiago de Compostela to almost anywhere in Europe or Spain. These were the main suggestions: travel down the coast to Portugal, Majorca, Tenerife, Malaga, and a few of the usual tourist destinations in Spain. But, don't forget Finisterre has a great beach and if you have walked there it can be a great place to relax away from the bustle for a few days.
Portugal is interesting as you can stay in places that are on the beach and on the Camino Portuguese – and not as busy as the Spanish resorts. Anywhere north of Porto up to Viana do Castelo was on the suggestions list, though I have not been there and cannot vouch for it.
Mari suggested staying close, specifically Sanxenxo which is south of Santiago and just off the Camino Portuguese, which means you could walk most of the way there. This has the benefit of just a short bus or train ride as it is still in Galicia. The beach is beautiful and considered the best in Galicia, but that also makes it one of the most expensive places to holiday in Galicia.
If you like surfing perhaps somewhere near Bilbao would be for you. This area apparently has the best waves along the north coast of Spain.
Stay in Santiago or Close By

Many others suggested staying for a few nights in Santiago, catching up with fellow pilgrims and taking in the city. Santiago is not a large city, so you can walk around easily. I am not a fan of spending much time in cities, I live in one, but a couple of days in Santiago for me is a culinary delight as I love seafood and there is a great choice in Santiago.
Everyone will likely visit the cathedral, but take a stroll across the square and visit the Parador, it is worth the visit.
Spend Time in a Retreat or as a Volunteer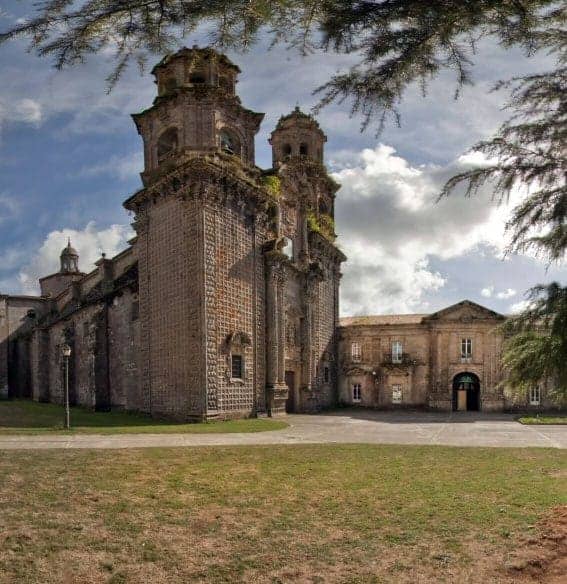 Some look for peace and quiet after their Camino. There are two retreats I know of in the Monastery de Oseira and the Monastery de Santa Maria de Sobrado. The latter is on the Camino Norte and is also a pilgrim's hostel.
There are various opportunities to volunteer to help in hostels along the Camino. There is no central place to find these and you are best checking out the forums and asking your home Confraternity who will likely run one or more hostels.
The pilgrims' office also has a chapel for prayer and reflection and now has a large garden where you can relax.
Visit Madrid, Barcelona or Paris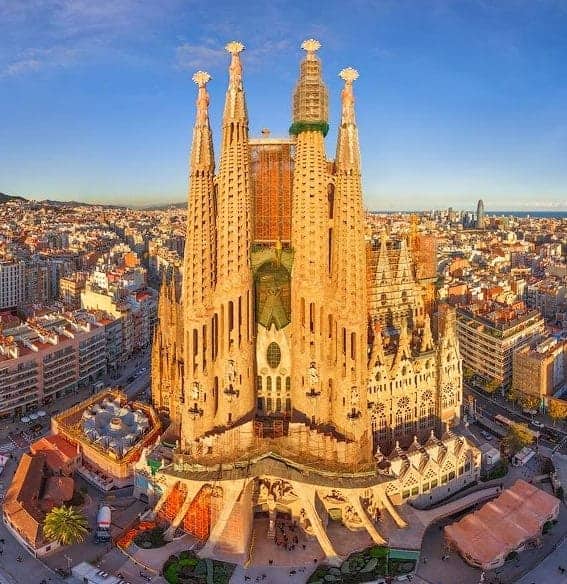 Following on from above, Johnnie suggested buying a Bono for the Paradors. You can stay several nights in a Parador and enjoy fairly high discounts, so instead of paying €195 per night, the cost is only €100 per night. It is great value if you travel for a few days in Spain and travel between destinations that have Paradors.
Many other suggestions were visiting Madrid, Barcelona and Paris. If you have not already visited these cities, it is well worth taking the extra time and choosing one – especially if you have flown over the Atlantic to get here.
Barcelona is likely the most out of the way for pilgrims coming to or leaving Spain, but it comes top in the Facebook suggestions as places to see. I spent two days there and can highly recommend it. Many from North America fly in and out of Madrid, so it makes sense to get a train from Santiago back to Madrid and enjoy the city. You will find lots to see and do in Madrid. I have been there several times and highly recommend it outside of July and August when the temperatures are in the high 30 Celsius.
I hope this short guide has given you a few suggestions on what to do for a week after the Camino de Santiago. Interestingly, one of the suggestions was not where to go, but what to eat. It was simply stated "eat non pilgrim meals".
Leslie Gilmour