The Wine Fountain of Irache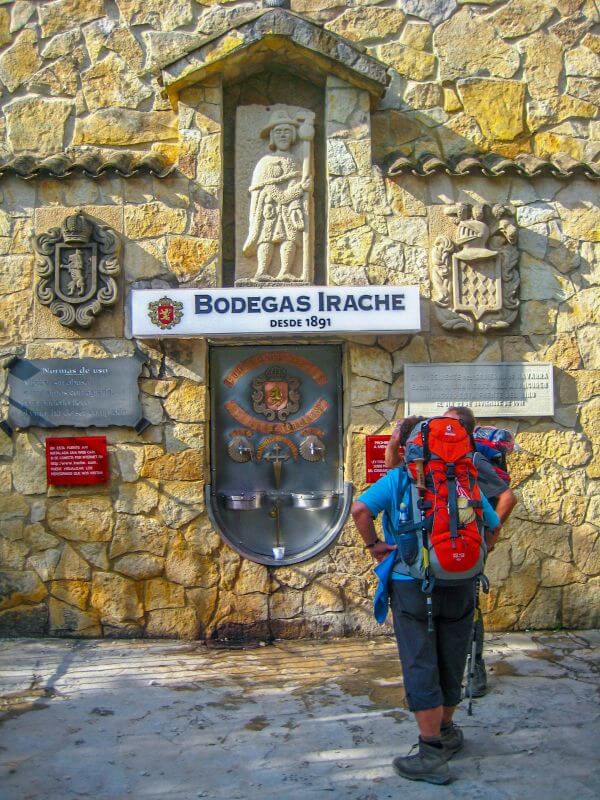 The Wine Fountain is located in a small town of Ayegui, in the Navarra area, a place that has been very well known for its wine since the 12th century.
The town of Ayegui is surrounded by vineyards that belong to Bodegas Irache winery. The winery was established in 1891 and people have loved it ever since.
The owners of Irache winery kindly placed a wine fountain on one of the walls of Irache winery overlooking the Camino, so that pilgrims can enjoy a free glass of red wine along the way.
Pilgrims fill their scallop shells and water bottles with a tipple of the wine from the monastery. The refreshing chilled red wine is delightful, but it's strongly alcoholic. Tired or dehydrated people should take just a small sip.
There is also a water fountain – if that is more your type.
How to find The Wine Fountain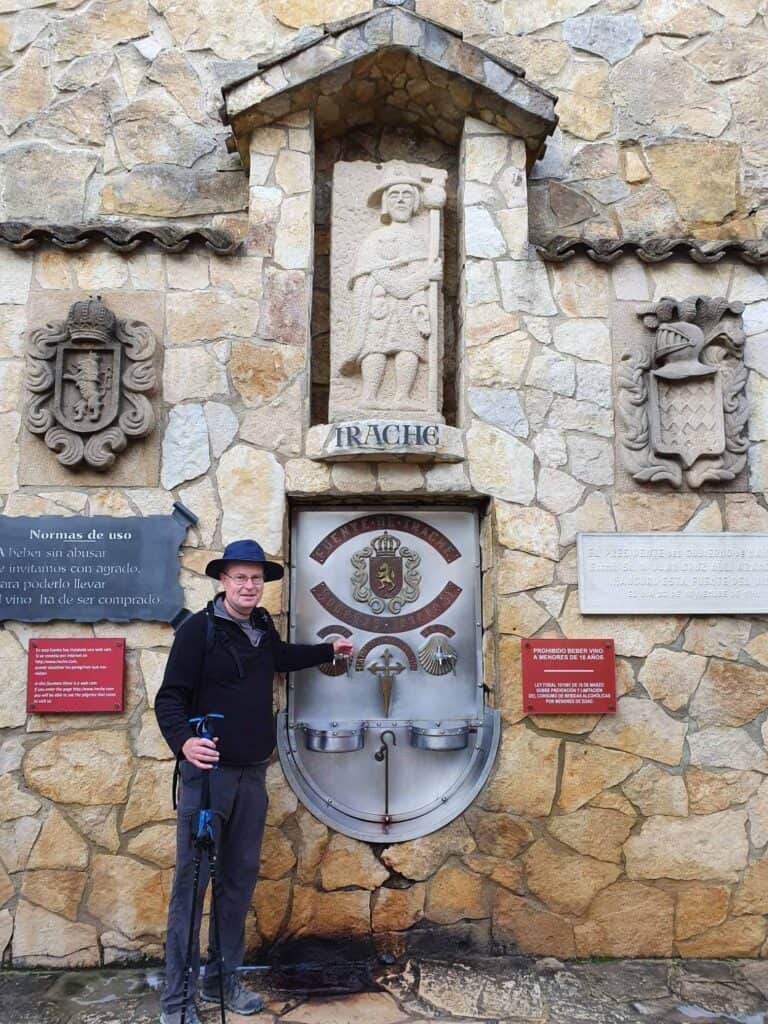 The Wine Fountain is on the French way, at the foot of Mount Montejurra, about 2 km from the city of Estella.
Walk trough suburban Estella, past the turning to the Oncienda albergue then climb uphill to Ayegui. Then turn left just before the playground and head towards the Monastery complex of Irache.
In a few hundred meters you will reach the Wine Fountain. And if you follow the gravel road, you will soon come across the vineyards of Irache.
As a pilgrim you can get a stamp souvenir of the Wine Fountain credential in the Wine Museum on Saturdays and holidays, and on weekdays in the offices of Bodegas Irache.
The Wine Fountain provides wine to pilgrims 24 hours a day, but it does sometimes run out.
Learn more: Download your FREE Camino e-book!
Discover the routes and sections of the famous Camino de Santiago pilgrimage.
Download
The Irache History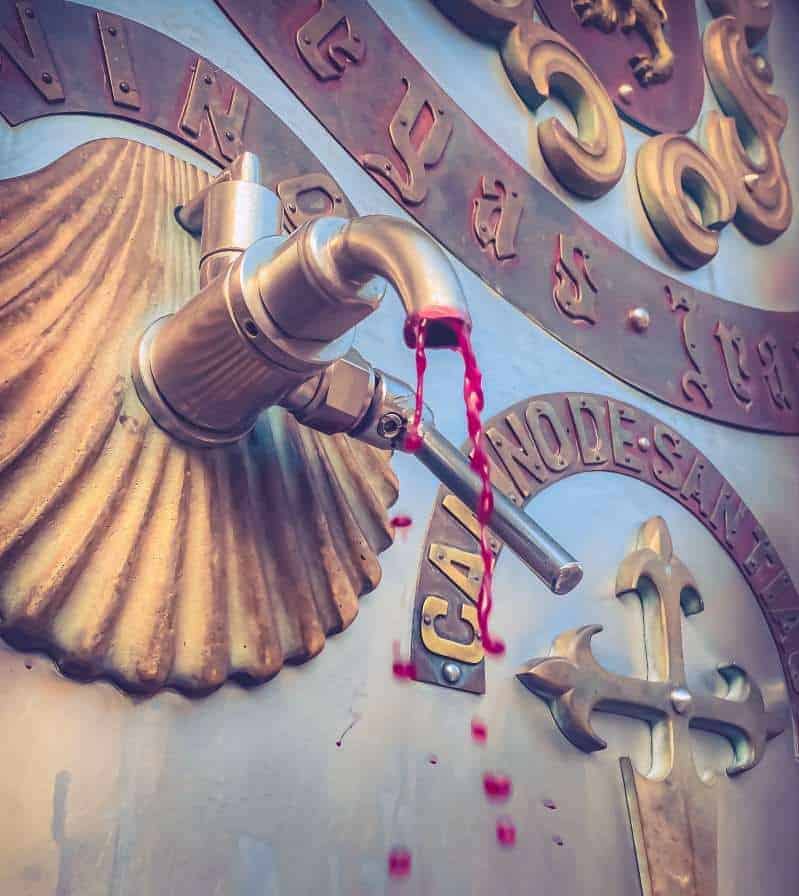 The Irache Monastery complex was built in the second half of the 11th century.
Over the years, the Monastery complex has fulfilled various functions. Such as pilgrims "hospice", university, military hospital, religious college and a Parador (the famous state-run hotels).
The Wine Fountain was created on one of the walls of the vinery to provide motivation for tired followers of St. James' Way.
Enjoy the Refreshing Wine on the Camino de Santiago
The Camino is a great way to start a new adventure to the Wine Fountain of Irache. Here at Follow the Camino, we offer customized walking holidays across the Camino de Santiago. We will help you plan your next Camino and make your dream come true! Get a free quote for your Camino journey.
This lovely wine fountain is reserved for those following the Camino, so don't hesitate and get in touch with us now!
The Camino is Open for 2023 Bookings!
Book 3 months in advance to recieve a 5% discount!
Reconnect with your love of travel on the ultimate bucket list adventure through Spain.

Whether you have 5 days or 50 days – there is a Camino for you.
Flexible itineraries Luggage transfers Private rooms & bathrooms
Contact us