Now that 2020 has arrived, it's time to take down the decorations and take up some New Year's resolutions! Here are 10 popular resolutions that you can do on the Camino, whether you're continuing all the way from January or taking up lapsed resolutions all over again!
10. Go on a Digital Detox
People have been navigating their way to Santiago long before the existence of Google Maps. Be more like the original pilgrims and go on a digital detox in 2020! Today's world of constant connection and social media saturation can leave you feeling drained, so hitting the pause button on this digital deluge might be exactly what you need. As yellow arrows and scallop shells guide you, turn off your smartphone and take a simpler road to Santiago.
9. Reconnect with Nature
We get it, keeping in touch with nature is hard, especially when you're not in the habit. To get back into the swing of things, take to one of the Camino's routes and surround yourself with mature forests, unspoiled beaches, and more flora and fauna than you can shake a pilgrim's staff at. Spending time outdoors will remind you of the natural beauty that exists outside the office, and that getting caught in the rain can actually be a good thing. Upon your return home, you'll be closer to nature and all the better for it.
8. Take Up Yoga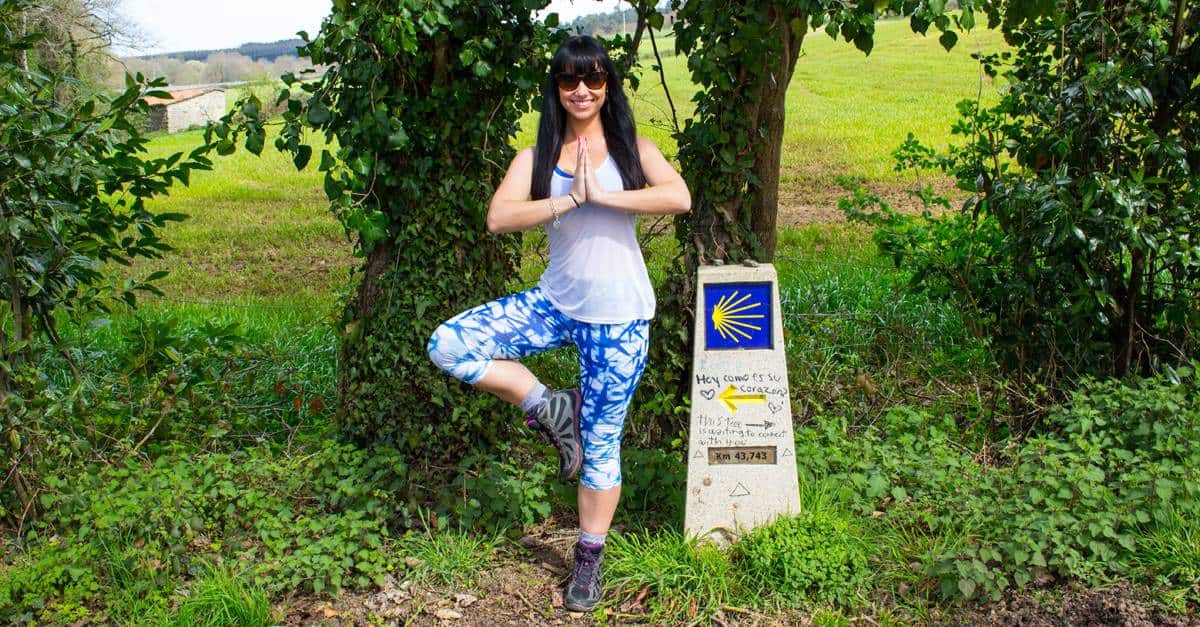 Like the Camino, there are loads of reasons you should be doing yoga in 2020. It's a great way to reduce stress, get in shape, and connect with new communities, so it's no surprise this mind-body practice has gone mainstream in recent years. You can now go on yoga-themed tours along the Camino, starting and ending each day with sun salutations and walking sections of the route in between. Namaste!
7. Broaden your Horizons
There's a whole world waiting for you outside your window, so why not explore some of it in 2020? Starting with the Camino! Travelling to new places can be a humbling experience that lets you dip your toe into another country's geography and sociology in a hands-on way. On the road to Santiago, you can pass by rugged coasts, snow-capped mountains and ancient forests, meet the locals and get a feel for life outside your comfort zone. You've waited long enough!
6. Spend More Time in the Sun
Combat those January blues by planning to spend some time soaking up the sun on the Camino in 2019. Feeling the sun on your skin will give you much more than a good tan – it's also known to reset your body's natural circadian rhythms by waking with the sunrise each morning, and will help put you in a deeper sleep when the time comes to rest your weary head. Be sure to keep the sunscreen close by though, especially on the coastal routes like the Camino Portuguese Coastal Route, or the only souvenir you'll be bringing home is sunburn!
5. Make New Friends
Join a group of like-minded pilgrims, or peregrinos as they're called in Spain, on the Camino and discover how the friends who walk together, stay together! With hundreds of thousands of people from around the world doing the Camino each year, it's easy to make new friends on the way to Santiago. Whether you strike up a conversation in a restaurant over tasty tapas or get chatting about books in a quaint guesthouse, don't be surprised by the lifelong relationships that usually ensue. The shared goal of reaching Santiago ignites a camaraderie not found on other trips, and even in moments of silence and reflection, you're never really alone on the Camino.
4. Remember that your Health is your Wealth
Is getting in better shape one of your New Year's resolutions? Of course it is! Consider the Camino and our Camino Training Plan as part of your 2020 fitness regime by walking or biking your way to Santiago. Tackling 20 or so calorie-burning kilometres each day and crossing undulating hills will be a welcome challenge for your bones and muscles. Both walking and cycling are gentle on joints, increase endurance, and bring long-term health benefits like lowered blood pressure and reduced risk of heart disease. Trust us, your body will thank you!
3. Uncover your Spiritual Side
Sometimes it can be all too easy to neglect your spiritual or religious side, especially with the excess that goes hand-in-hand with Christmas. Start the year by reevaluating exactly what you need to tap your inner-peace – and no better place to do that than on the Camino. Spiritual and religious reasons are one of the main motivators for pilgrims going on this ancient pilgrimage, and each day gives you uninterrupted time to reflect. Not to mention all the centuries-old religious monuments you'll pass, including cathedrals, statues, and churches.
2. Get Cultured
With its ancient Roman roads, epic tales of gods and monsters, and lip-smacking delicacies, culture is in no short supply on the Camino. Experiencing other cultures is a hugely rewarding experience that gives us a greater understanding and appreciation of the diverse world in which we live. Recognising other perspectives and differences can bring us closer together, and nowhere is this more true than on the road to Santiago, where you're constantly meeting people, seeing new places and trying new things. Speaking of which, make sure you sample pulpo – octopus – in Galicia, and see how their seafaring ancestors dined.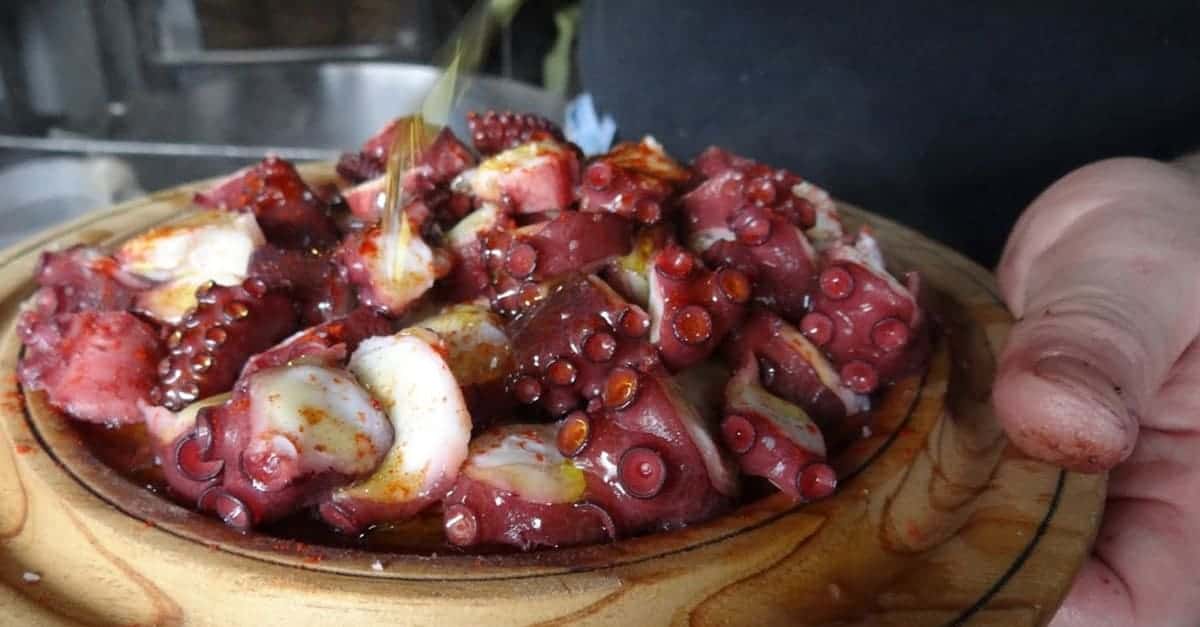 1. Take Care of your Mental Wellness
Taking care of your mental wellness is absolutely essential and something we should all be doing. Going on the Camino is a great way to do just that by spending quiet time in nature and basking in its solitude while also getting daily exercise. This small act of self-care can make a big difference when it comes to improving your own self-image, boosting creativity, and developing your problem-solving abilities. You'll have plenty of opportunities to take stock and consider all you're grateful for – starting with your own two feet, dutifully bringing you along the Camino! For more on mental wellness, check out A Lust for Life.
Which of our 10 resolutions do you think sounds the most appealing? Or maybe you have some more questions about going on the Camino in 2020? Either way, you can get in touch with us by completing the contact form on this very page. And good luck with your resolutions!
Make 2021 Your Camino Year!
Embrace the call of the Camino and get out and see the world!
Flexible itineraries Luggage transfers Great private room & bathroom and more.
Contact Us
Originally published on 7th January 2020
Don't forget to share this post!