Bilbao is a beautiful city located in the north of Spain, in the Basque Country. Pilgrims that choose the Camino del Norte will discover a destination that should not be missed when visiting Spain.
Known for its modern architecture, delicious food, and rich culture, Bilbao will make you fall in love with the north coast. Even a short stop, on which you only have 24 hours to spend in the city, will be enough to show you that there are plenty of things you can do here.
Here's how we recommend to spend a day in Bilbao:
Morning:
First, take a stroll through the old town. This charming neighborhood is home to many of the city's most historic buildings and landmarks, including the Gothic Basílica de Begoña and the medieval Casco Viejo. Here you'll also find many charming cafes and shops where you can grab a bite to eat or pick up some souvenirs.
Next, head to the Guggenheim Museum Bilbao. This iconic building, designed by architect Frank Gehry, is a must-see for any art lover. The museum houses a collection of contemporary art, including works by famous artists such as Jeff Koons and Salvador Dalí. The building itself is a work of art, and the views of the city from the museum's terrace are not to be missed.
After visiting the Guggenheim, take a leisurely walk along the river Nervión. The riverfront offers beautiful views of the city and the surrounding hills. Along the way, you'll pass through the charming neighborhood of Deusto, known for its charming houses and small shops.
Suppose you're looking for a great place to grab some lunch, head to the Mercado de la Ribera. This historic market is one of the largest in Europe and offers a wide variety of food and drink options. Here you'll find everything from fresh seafood to traditional Basque dishes.
Afternoon:
In the afternoon, you can take a short trip to the nearby town of Getxo. This charming coastal town is known for its beautiful beaches and picturesque streets. We recommend you take a stroll along the promenade, and be sure to stop by the famous Algorta beach. Here you'll find plenty of restaurants and cafes where you can grab a bite to eat or enjoy a drink while taking in the views of the sea.
If you're interested in shopping, head to the Gran Vía, Bilbao's main shopping street. Here you'll find a wide variety of shops, from high-end designer boutiques to local markets.
For dinner, head back into the old town and try some traditional Basque cuisine. Some popular dishes include pintxos (tapas), bacalao (salt cod), and txuleta (grilled steak). Be sure to try some of the local wines and ciders as well.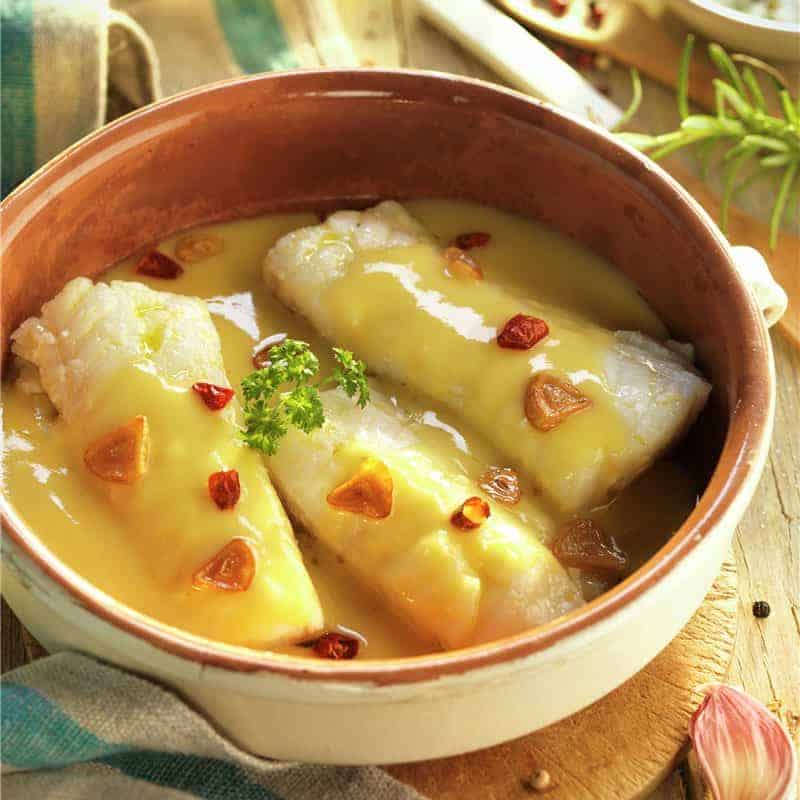 Night:
If you're looking for some cultural action, head to the Teatro Arriaga after dinner. This historic theater, built in 1890, is one of the most important cultural venues in Bilbao. The theater offers a wide range of performances, from opera to ballet to theater.
Overall, Bilbao is a city with a rich history and culture, and a vibrant arts and food scene. Whether you're interested in art, architecture, or food or just want to experience the local culture, you're sure to find something that moves you! And although you can easily explore the city in 24 hours, you'll certainly want to come back and explore more.
Discover Bilbao and the North of Spain by yourself!
Every year Follow the Camino helps hundreds of pilgrims to discover the joys of the Camino. Whether you are looking for an authentic experience with homestyle meals or a luxurious holiday suited for foodies, we can create the ideal itinerary for you. Stress-free, simple, and comfortable, with the reassurance that our experience brings to your trip!
We'd love to send you a free quote and itinerary! Start planning your next Camino with us and let us know what you are thinking of.
¡Buen Camino!