We're back with one of our most popular series – Food of course! All our fellow Camino travelers have a lot of lovely things to say about their journey – be it spiritual experiences or self-discovery. However, one of the most popular reviews we get from all is the wonderful food experiences they have along the way!
Through the help of our Camino experts, travel guides and all of you – we have curated a list of must-have food items along the Camino del Norte. Adding a special bonus of the best places to try them out as well!
Pintxos – San Sebastian
Considering San Sebastian contains the most number of Michellin starred restaurants in Spain – its no surprise that it is a foodies paradise! Pintxo's are one of the most iconic dishes in San Sebastian, given the array of bars and restaurants that offer this dish! Pintxos are a miniature dish served on a slice of bread with a variety of ingredients served cold and hot.
The food enthusiast in you will want to go on a Pintxo crawl around the city and experience the burst of flavours the dish offers. Here are some of the top Bars and Restaurants that offer the dish! Start your crawl at La Cuchara de San Telmo, making your way to the iconic Gandarias, and end it on a high note at Bartolo!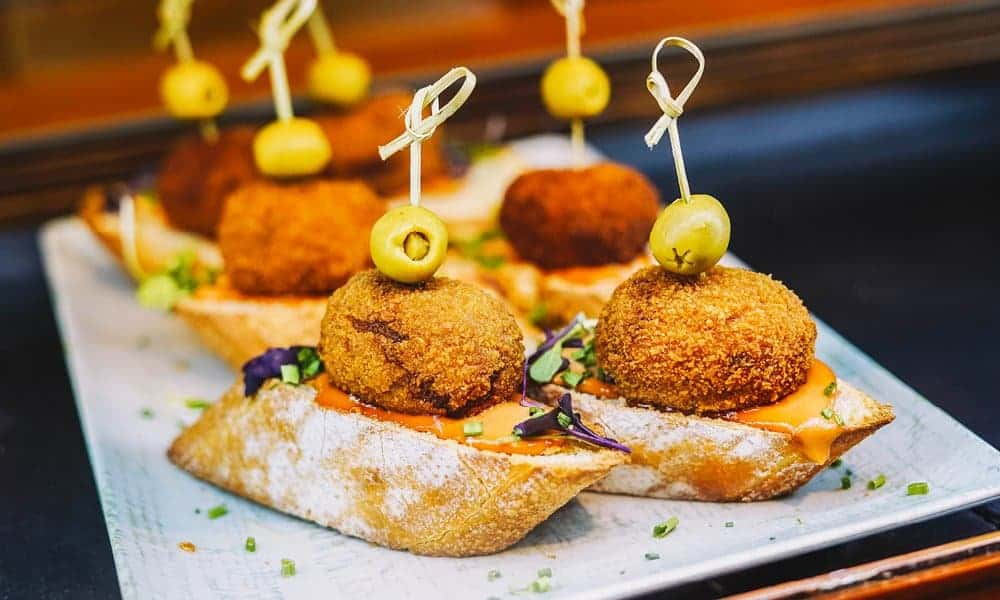 Bacalao al pil pil – Bilbao
The basque country is known for more than Pintxos – its traditional and innovative gastronomy offers an array of food dishes that have now become world famous! It's quite near impossible to leave the city of Bilbao without trying the iconic Bacalao, considering it can be found at any restaurant around the city!
The dish is made from Cod fish, one of Bilbao's favorite ingredients. Fried in garlic and olive oil the dish is a burst of flavour. Fun fact: the dish gets the name pil pil based on the sound of frying on the pan.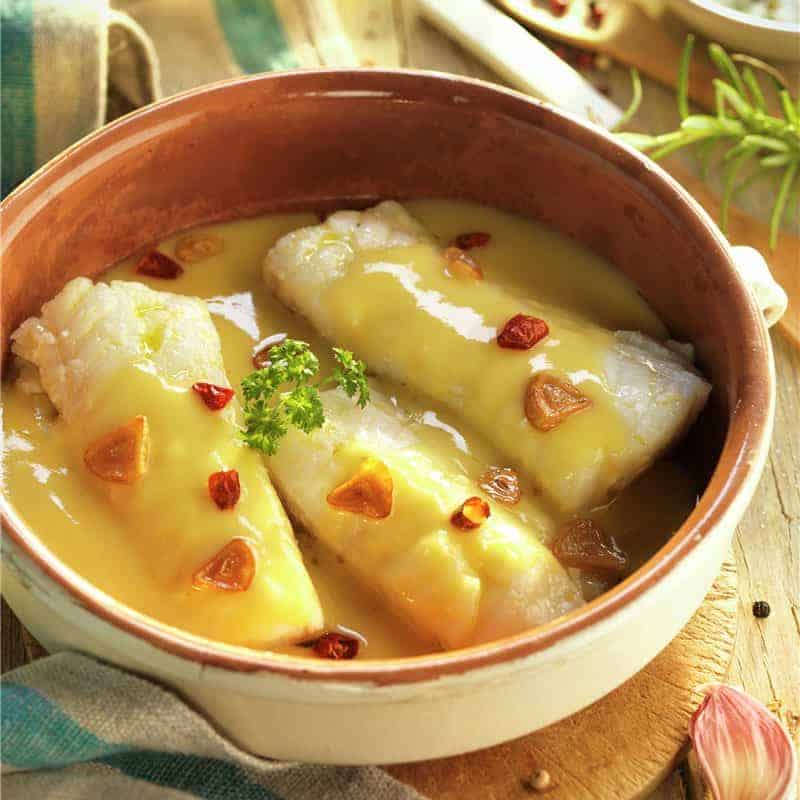 Sobao pasiego – Santander
This traditional sponge cake from Cantabria gained PGI status in 2004. The tradition of preparing it and the simplicity of ingredients used in it make it an unmissable dish!
For those with a sweet tooth we suggest to start your day with this delicious breakfast delicacy which can be found in Gómez Pastelerías (5 branches in the city).
If you're in a hurry and just want to buy some sobaos pasiegos to carry with you, we definitely recommend the El Macho brand. We buy these everytime we visit Cantabria!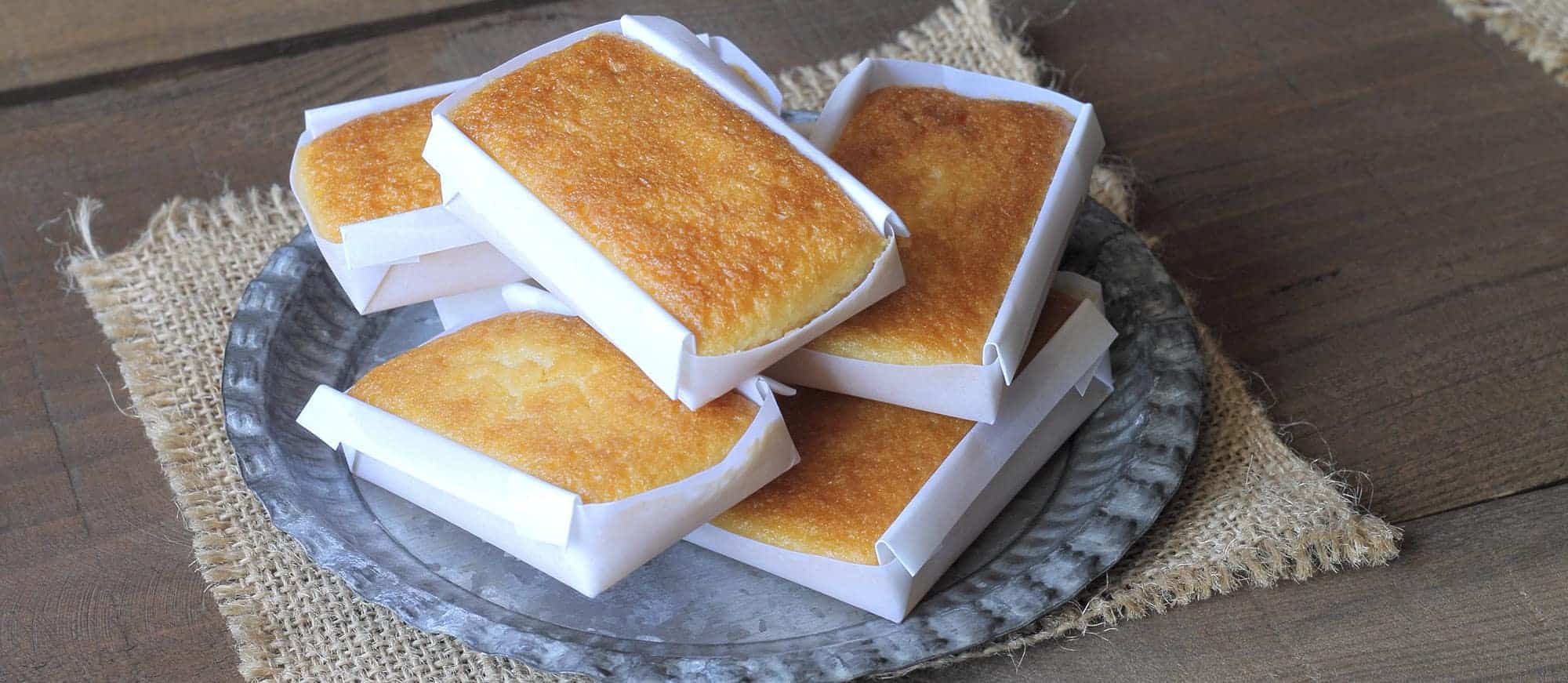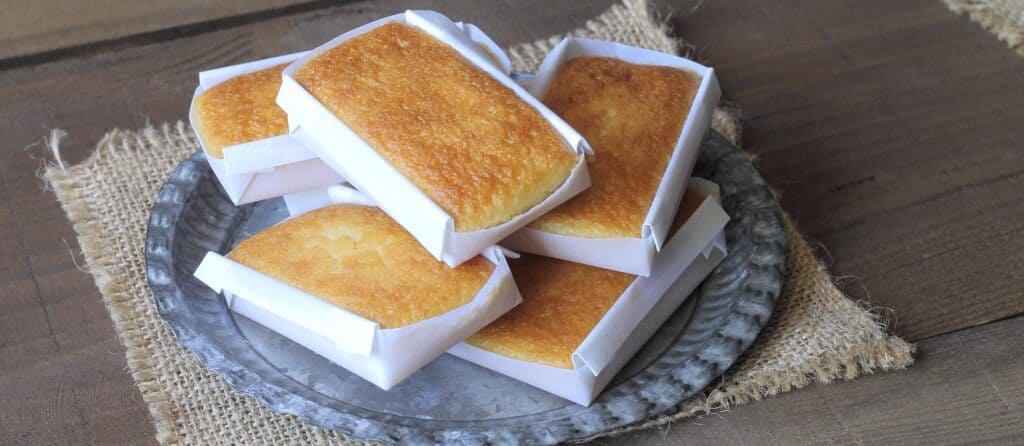 Cachopo – Oviedo
A hearty dish for the meat lovers – Cachopo is an Asturian delicacy! Cachopo consists of two veal or beef steaks served with roasted peppers, and fries on the side. It is usually big enough to serve two people – or more! Cachopos tend to be so big, that some places now offer "cachopines" to accommodate one person's hunger.
Although it is traditionally made with beef, with time Cachopo has evolved to include numerous versions, now prepared with fish, chicken and pork!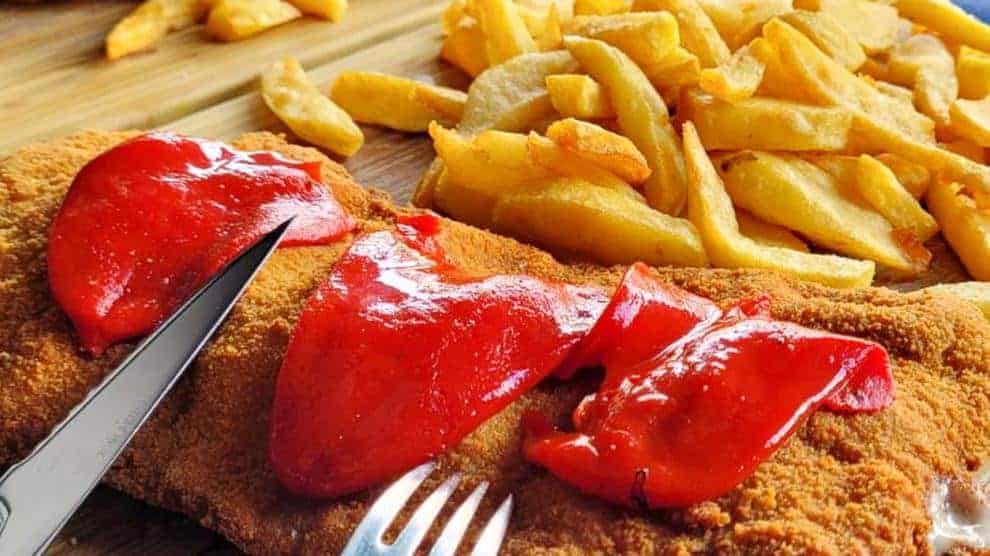 Arzúa-Ulloa – Santiago de Compostela
All of our food series end at the iconic Santiago de Compostela! With every route we try to include an iconic dish of the Santiago. For this series we talk about Arzúa – Ulloa, a cheese made from pasteurized cow's milk.
Owing to its smooth texture, Arzúa is often used as a component of desserts! However, it can also be eaten with toasted bread.


We hope this blog ignites the food enthusiast in you and helps you explore some of the iconic dishes along Camino del Norte!
Get in touch with us to receive a custom itinerary for your trip, we can help you experience all that Camino del Norte has to offer! If you want more information on walking the Camino del Norte feel free to contact us at info@followthecamino.com .For more details on walking the Camino or our other Camino de Santiago tours.
Book your 2023 Camino experience now to avail a flat 10% discount!
Buen Camino!
The Camino is Open for 2023 Bookings!
Book 3 months in advance to recieve a 10% discount!
Reconnect with your love of travel on the ultimate bucket list adventure through Portugal and Spain.

Whether you have 5 days or 50 days – there is a Camino for you.
Flexible itineraries Luggage transfers Private rooms & bathrooms
Contact us