Cycling the Camino de Santiago is an incredible journey. Well done on your choice! Now you need to make sure you bring all the correct gear for cycling the Camino, so here is our Ultimate Camino Bike Touring Packing List!
This Camino packing list is suitable for males and females, anyone cycling the Camino, on all the different Camino routes.
First, you need to consider a few criteria:
What will the weather be like on the Camino when you are cycling? In July and August, temperatures are usually in the high 20s or early 30s (celsius) with less rain. In November and December, expect mid-teens (17C) with more chance of rain. To get more information about the weather, check out our Camino Weather Map.
How many days are you cycling on the Camino? You would need a few more items for a month compared to 1 week.
What type of accommodation are you staying in? In hostels, you will need to carry more things. In hotels and guesthouses with a private room and bathroom, you will have towels, toiletries etc provided so you don't need to carry them. Hotels and guesthouses along the Camino will need to be booked in advance, which is part of our service.
Do you have luggage transfers? You can have your main bags transferred between your accommodation so you don't need to carry them yourself. Follow the Camino provides this service with all bookings. This allows you to bring just the items you really want on the Camino with you. We strongly recommend having your bags transferred if you are cycling the Camino de Santiago.
When you book your cycling tour on the Camino de Santiago with Follow the Camino we provide your bicycle rental. The pack includes a helmet, gel saddle, water bottle holder, and a basic repair kit. We have included them on the Camino Bike Touring Packing List for anyone who might be considering bringing their own.
What do I need to pack for a multi-day bike ride?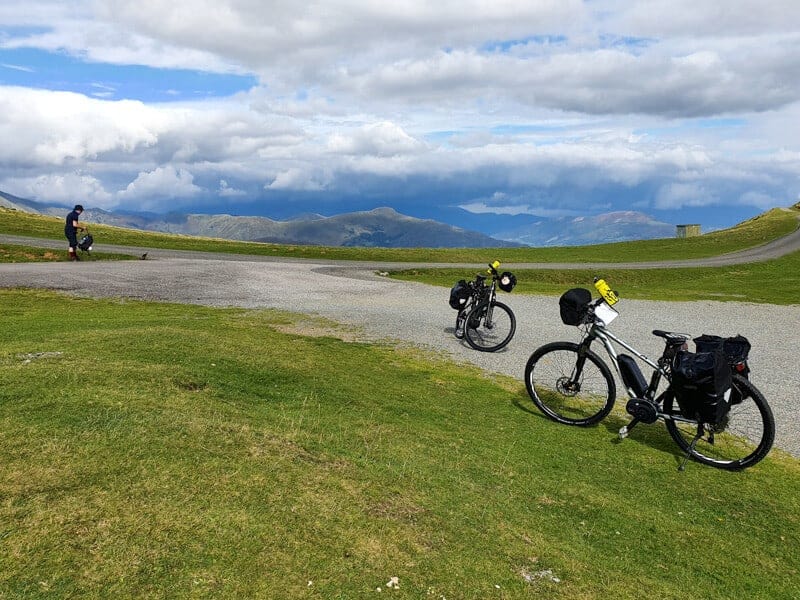 Here is what we recommend that you pack on your bike tour of the Camino. This list is based on 5 days of cycling the Camino, as that is our most popular stage length. You may need to add one or two more of some items for longer trips.
1 bike helmet*
1 pannier rack and bag*
bike repair kit*
gel saddle*
water bottle holder*
1 pair of sunglasses
1-2 pairs of cycling gloves
1 pair of cycling shoes with a good grip
3 pairs of padded cycle shorts
3 quick-dry sports tops or cycling jerseys
2 good sports bras (if you need them)
2 long-sleeved sports t-shirts or jerseys with UV protection
1 light water-proof jacket
1 polar fleece or merino wool jumper
4 pairs of cycling socks
1 buff or bandana
sun lotion and lip balm
small first aid kit
1 pair of comfortable shoes for the evenings
1 pair of sandals or flip flops
7 pairs of evening socks
3 comfortable evening outfits
1 bag for your clothes and things that are being transferred
1 or more water containers
7 pairs of underwear for the evenings
1 pilgrim passport*
1 scallop shell*
guide book*
toilet paper and tissues
hand sanitizer
* Included in Follow the Camino cycling packages
Optional extras for your bike tour:
a book or e-book
everyday electronics (keep these to a minimum if you aren't having your bags transferred as they add lots of weight!)
camera
clear lens glasses for when you don't want to wear sunglasses
arm warmers
leg warmers
What do I wear while bike touring?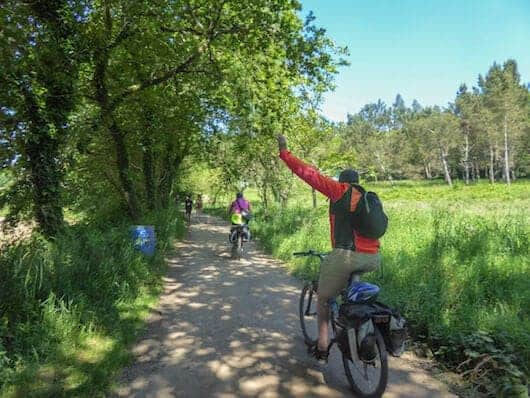 Staying comfortable while cycling the Camino will make your trip so much easier and more enjoyable. For that – you need the right gear. This is what you'll be wearing every day while cycling:
Sunglasses (or clear lenses if you prefer)
cycling gloves
padded cycle shorts
quick-dry t-shirt
long-sleeved jersey or another sun protection – OR –
light water-proof or wind breaker jacket
polar fleece or merino jumper (if it's cold)
cycling shoes
cycling socks
buff or bandana
sun lotion and lip balm
a good sports bra (if you need one)
Should cyclists wear glasses while on the Camino?
Yes, as you are cycling cross country on the Camino, there will be dirt and dust in the air so you should protect your eyes. Sunglasses also protect your eyes from the sun and wind.
Do padded cycling shorts or leggings make a difference?
Absolutely! Especially when cycling long distances every day. They provide an extra layer of cushioning and reduce friction. Friction can easily happen in normal shorts, causing a rash or bruises in sensitive areas. Finally, cycling shorts are breathable to prevent sweat dampness and dry quickly from the rain.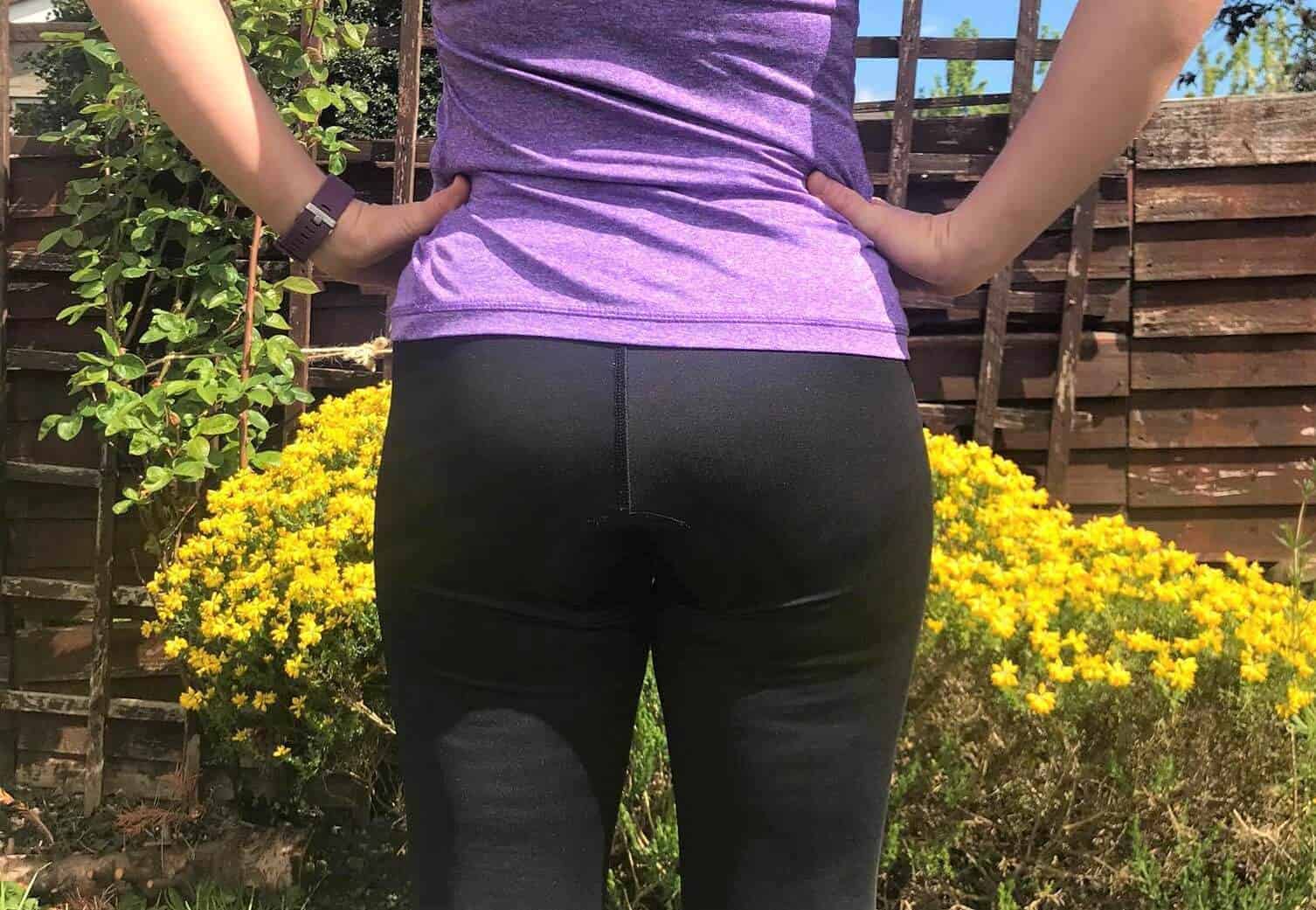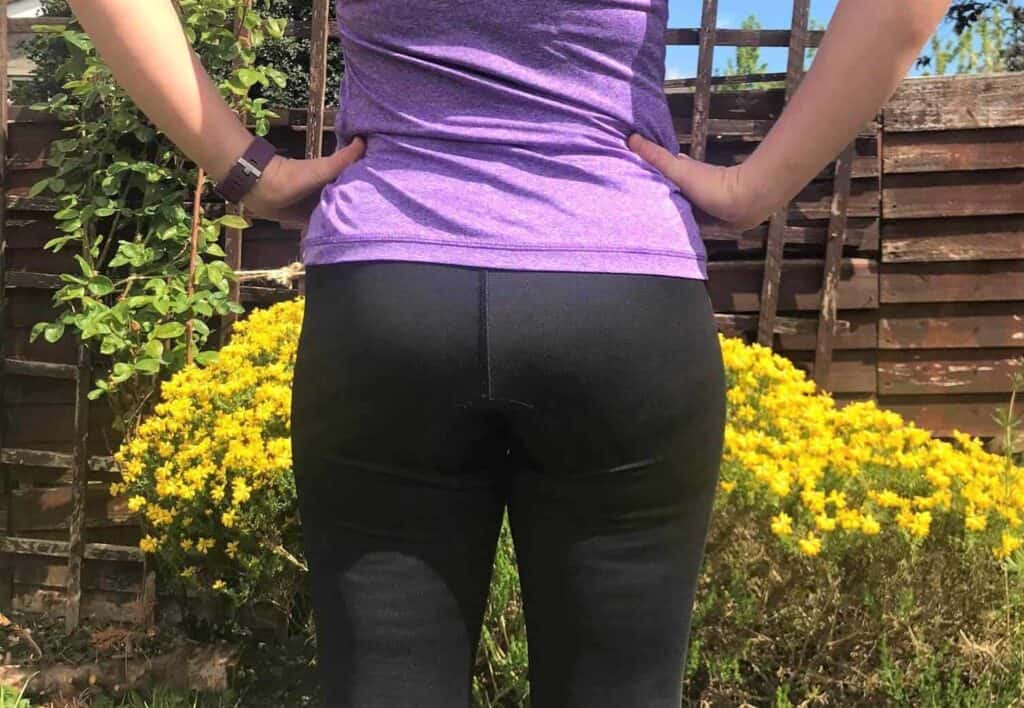 Should you wear underpants under cycling shorts?
It is not recommended to wear underpants under cycling shorts. They add more elements that can rub and cause discomfort, and can hold moisture against the skin. Take this into account when thinking about how many to add to your Camino bike trip packing list!
Choosing a sports bra for cycling the Camino
If you wear bras you will know that the wrong fit can cause a lot of discomfort. This is even more true when you are cycling. Your body is in a different position from normal, so it is incredibly important to test your bras out while cycling long distances. The tracks of the Camino can be quite bumpy, so look for a higher level of support.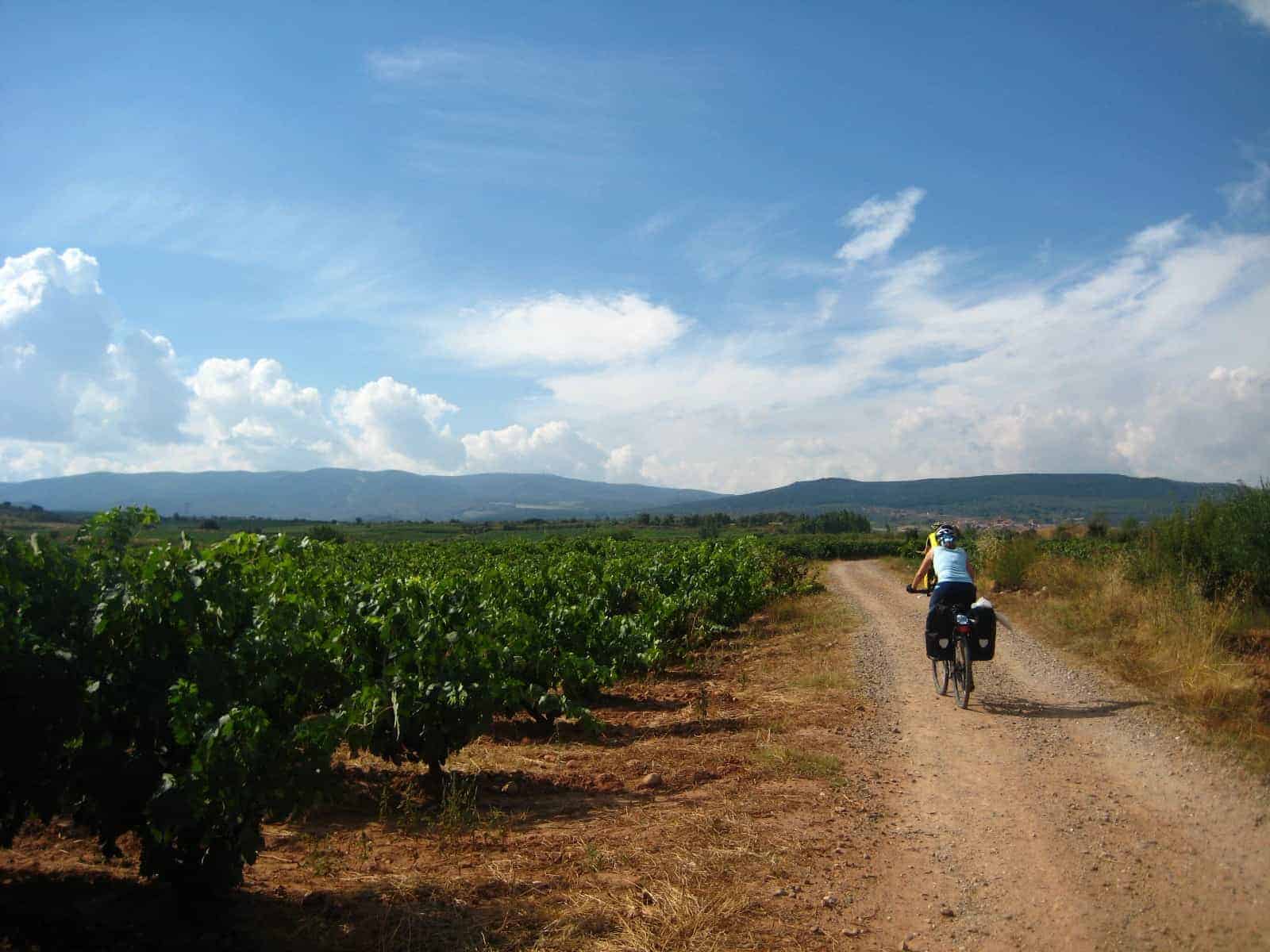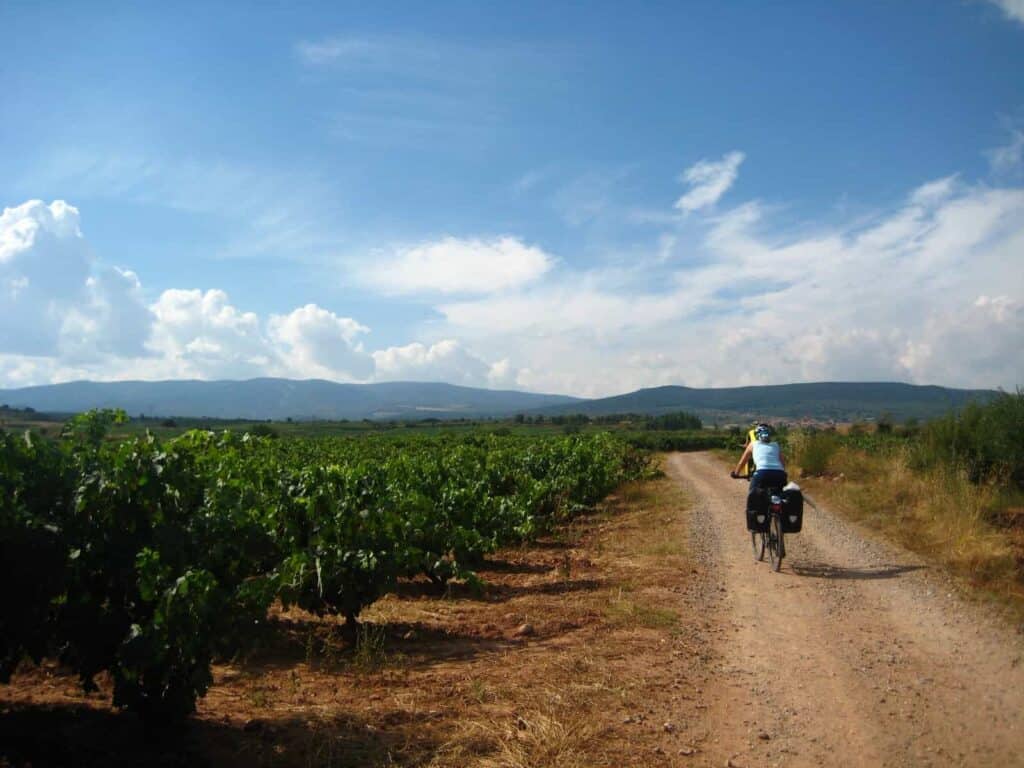 Toiletries, Electronics, Documents, etc
In addition to your clothing, you'll want a few more bits and pieces –
First Aid Kit
Small scissors
Painkillers (Aspirin, Tylenol, Paracetamol etc.)
Elastic bandage
Antiseptic cream
Tape
Hand sanitizer
Tweezers
Hayfever tablets
Bug spray (for summer)
Multivitamin tablets
Any prescription medication you may need
Electronics
Phone – use it as a camera, as a book reader, music player, GPS, Camino App, as a torch.
1x EU adaptor
Battery pack and charger.
Headphones – great for listening to music, podcasts, and calls without disturbing others.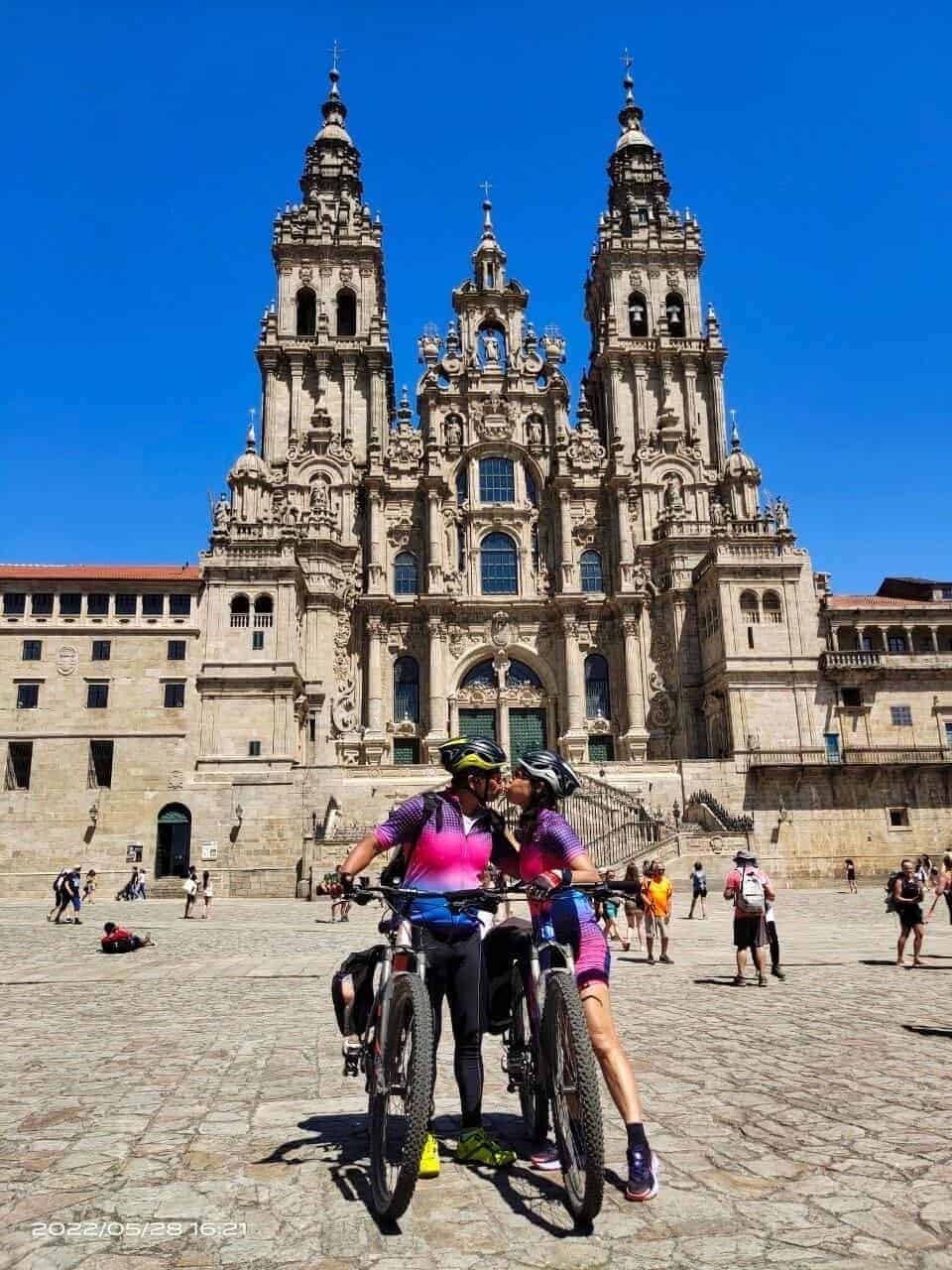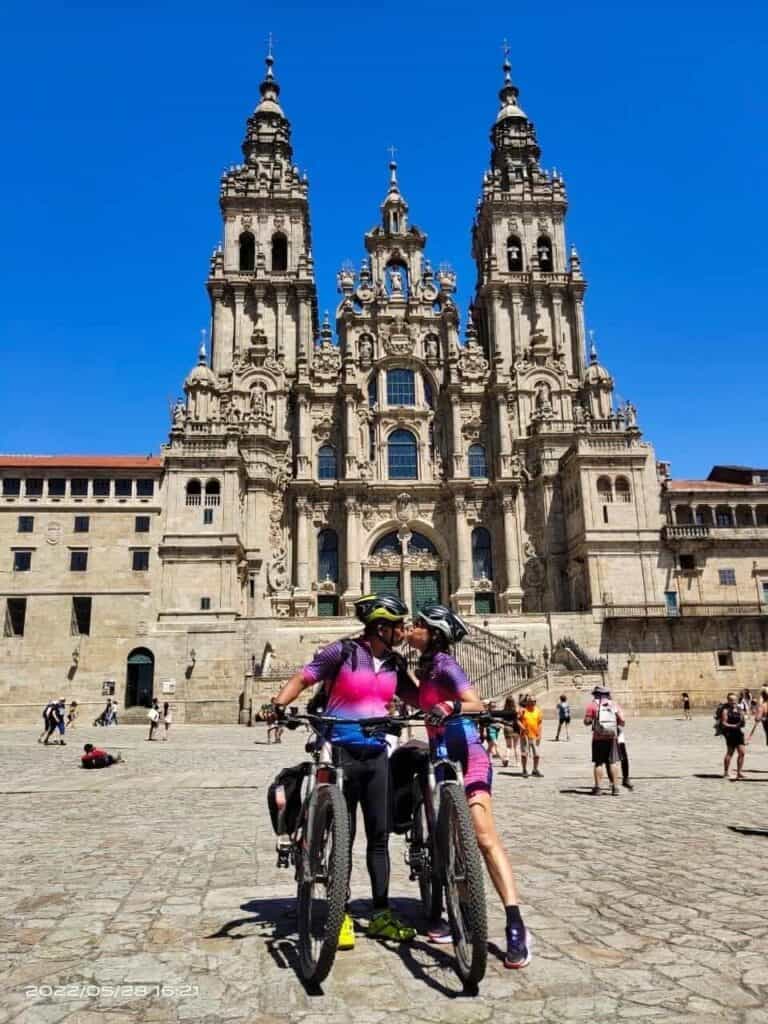 Documents
Passport (non-European) or National Identity Card
Credit Card or Debit card and Cash – Many restaurants along the Camino accept credit or debit card, but it is recommended to bring some cash, as in some villages small shops only accept cash.
Driver Licence – useful if you decide that you want to hire a car for further exploring
Travel insurance details – carry some information about your insurance policy in case you need it.
Etc.
A small stone is a tradition to carry a stone from your hometown and to throw it over your shoulder, at the Cruz de Fierro.
Small ziplock bag – keep your Camino papers and passport dry
Clothes pegs for hanging up laundry if you wash your own
Toilet paper and tissues – when you have to go, you have to go!
A plastic shopping bag – useful as a rubbish bag, to keep wet or smelly clothes separate, and for shopping. These are so versatile and lightweight that we recommend that everyone add them to their Camino bike touring packing list .
If you are having your bags transferred between accommodation for you then you have a lot more leeway on your packing. We really believe that this enhances your experience, so luggage transfers are part of all of our Camino packages.
If you are considering walking instead of cycling the Camino – we have a packing list for that too!
Download Packing List
Get Ready for Your Camino by Bicycle!
The most important to remember before packing for the Camino is only bring the essential items with some comfy/evening outfits. We hope our Camino Bike Touring Packing List will give you some guidance, and we would love to talk to you if you have any questions.
Read next: Camino Cycling Training Plan
Get in touch with us if you would like to learn more about our cycling packages which include our luggage transfer services.
Cycle the Camino in 2023!
Discover the Camino by bicycle.
Cycle the iconic routes through Spain and Portugal on the cycle tour of a lifetime.

Book 3 months in advance to recieve a 5% discount!
Flexible itineraries Luggage transfers Private rooms & bathrooms
Contact us