Travel to Europe opened up in the later half of 2021 and our guided Camino tours have started again! We had the pleasure of working with a lovely group of pilgrims on our September Guided Camino Portuguese Coastal Tour.
Map of the Camino Portuguese Coastal Route
The Camino Portuguese Coastal Route
The route that this guided tour group took was from Oia to Santiago on the Camino Portuguese Coastal way.


This lovely section of the Camino took our pilgrims and their guide along the coast of Spain, around to the Vigo estuary. This region is known for its seafood, in particular, its oysters and scallops. The group also enjoyed the local Albarino wine – a gastronomic delight!
The route began in the lovely coastal town of Oia, home to the Royal Monastery of Santa Maria de Oya. Many of our pilgrims took airport transfers from either Santiago Airport, or Porto Airport to get to the starting place.
From Oia, Francisco led them along the Way of Saint James, with plenty of stories, fun anecdotes, and interesting chats along the way!
The Camino Portuguese Coastal Route that this guided tour follows goes along coastal footpaths and boardwalks with incredible Atlantic views.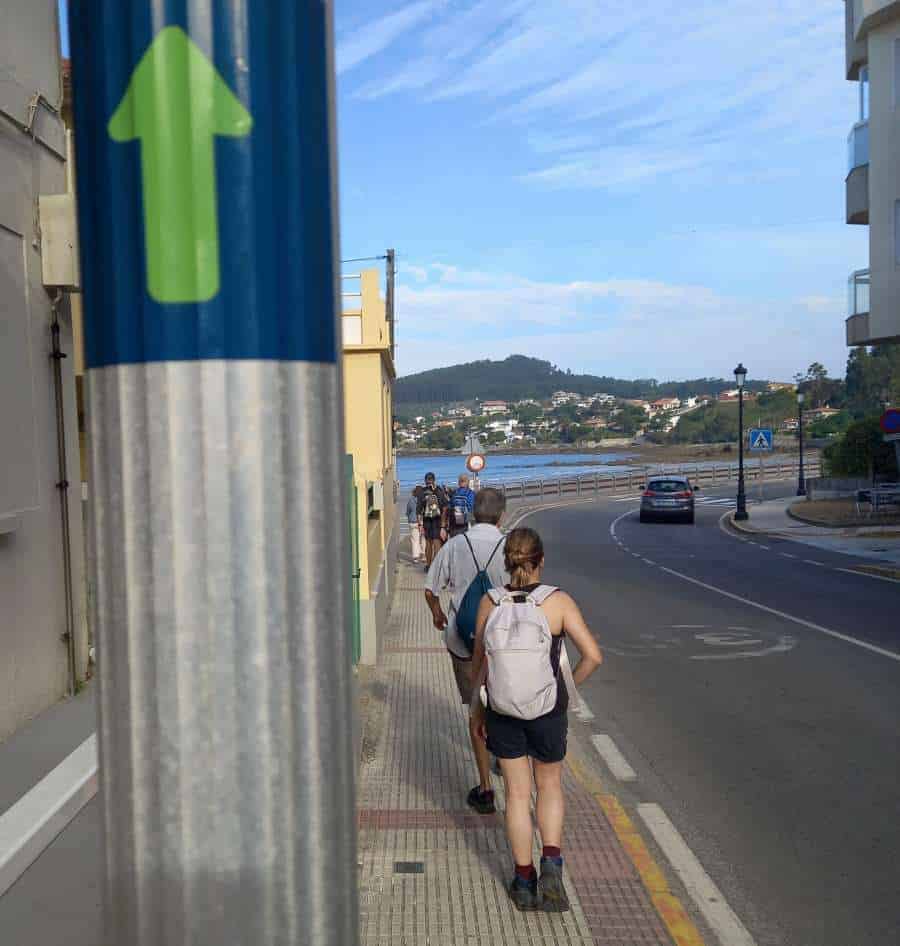 The beautiful coastal cities of Baiona and Vigo are definite highlights!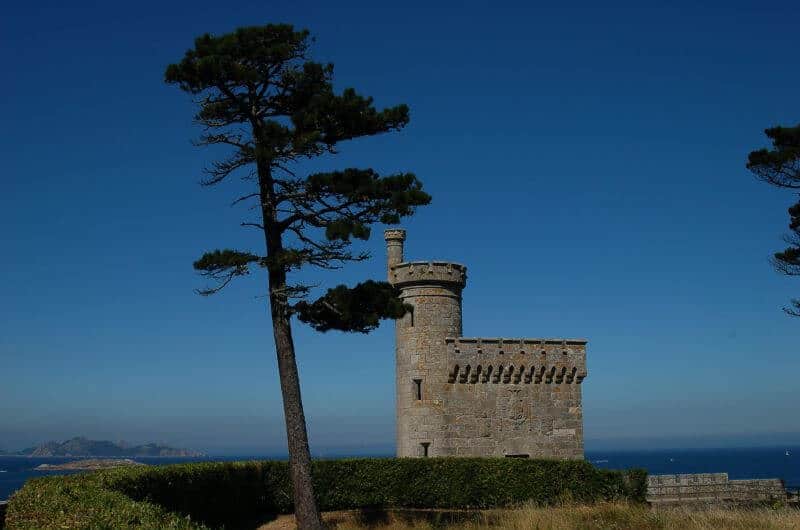 After Vigo, the Portuguese Coastal Way turns inland and heads towards Pontevedra and the better known Camino Portuguese route.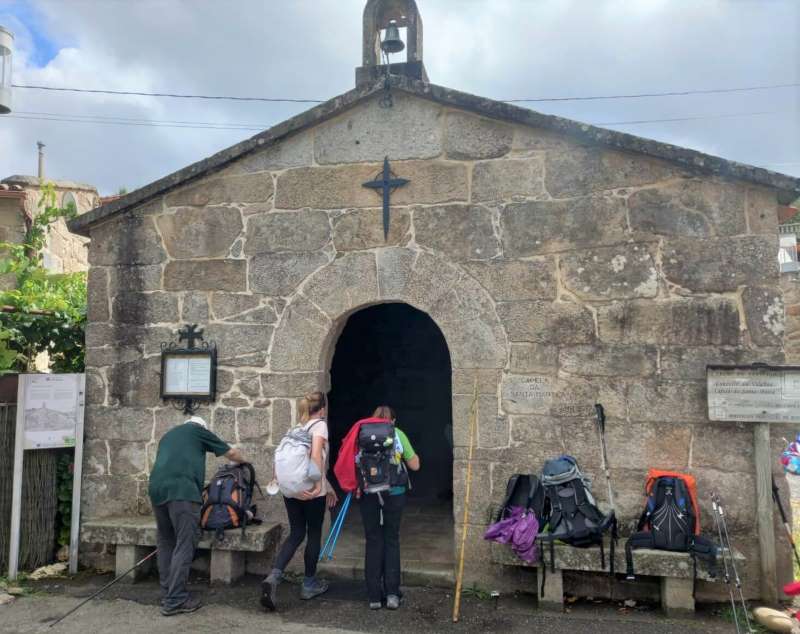 There were a few rainy days of walking between Pontevedra and Santiago, but our pilgrims kept their spirits up. Even the rainiest days can be fun with happy conversations and waterproof outer layers! Francisco snapped a few photos of our happy Camino Guided Tour group as they walked – look at those smiles!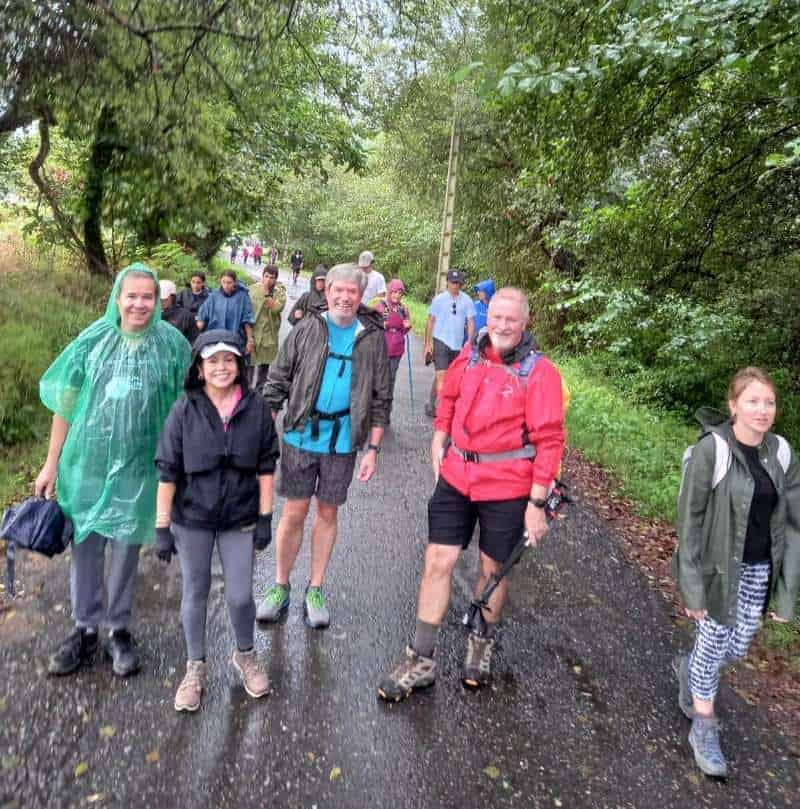 Francisco had an amazing time with our wonderful clients –
It felt so great to be back on the Camino after nearly 2 years of the pandemic! The Camino is therapy!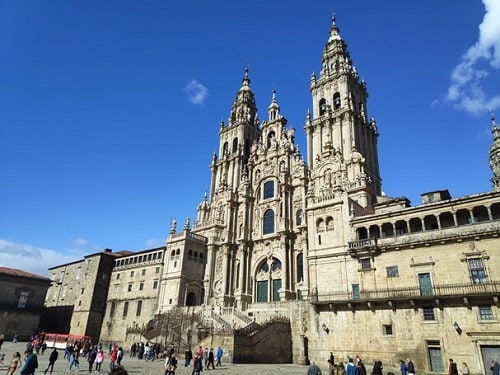 We are thrilled to have had this opportunity this year, and we can't wait to welcome pilgrims back to the Camino on our guided tours in 2022!
Join a Guided Camino Tour in 2022!
If you are interested in joining one of our Guided Tours on the Camino Frances, the Camino Portuguese, and the Camino Portuguese Coastal routes – let us know! We can tell you what the upcoming dates are, give you a free quote. We can also organise a private group tour for you and your friends and family.
Of course, you can do the Camino as a self-guided journey any time throughout the year, so if you have a specific date in mind please ask us about that too.
Buen Camino!
The Camino is Open for 2024 Bookings!
Get in now to secure the best accommodation for your Camino!
Discover this empowering journey across Spain, Portugal and France for yourself.

Journeys from 3 to 90+ days available.
Flexible itineraries Luggage transfers Private rooms & bathrooms
Contact us