---
In this Camino Talks, we are joined by David Whiting, an award-winning columnist with the Orange County Register in California, USA. David and his wife took on cycling the Camino de Santiago along the Original Way or Camino Primitivo. He gives some insight to Umberto about his travel experiences and tips to future bicigrinos (bicycle pilgrims).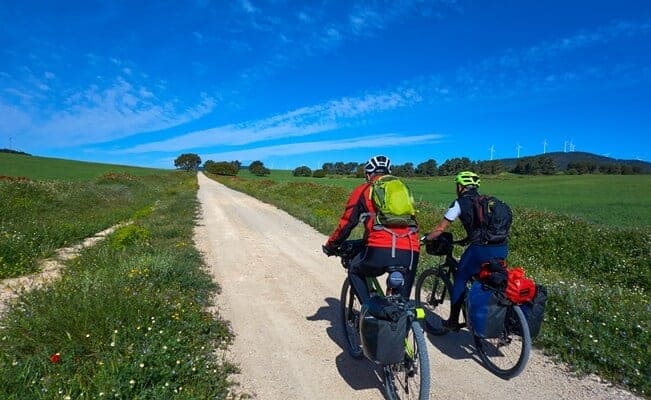 David is a senior editor and columnist but he is also an adventurer who loves to travel. After visiting Botswana and Namibia on a cycling holiday, David and his wife watched the movie "The Way" starring Martin Sheen and instantly knew that cycling the Camino de Santiago would be their next trip. Although the movie covers the famous Camino Frances, they were looking for something more original. They chose to cycle the Camino de Santiago along the Original way from Oviedo to Santiago de Compostela with Follow the Camino.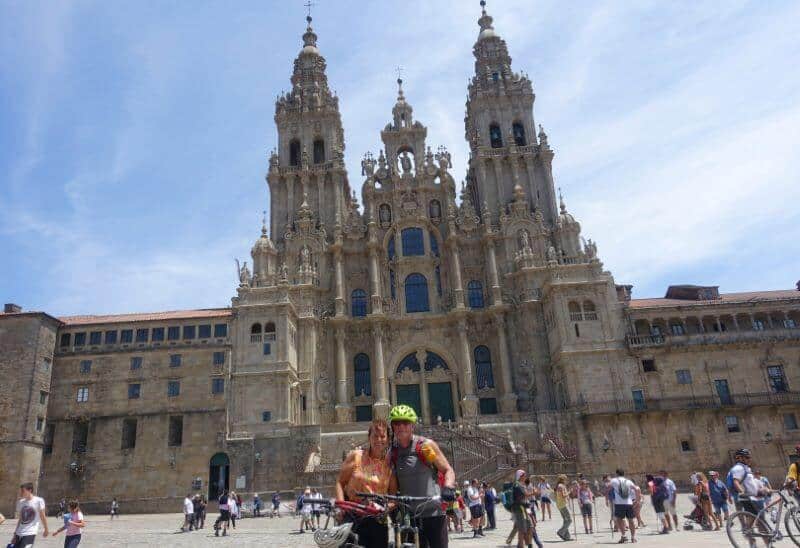 David wrote an article about cycling the Camino de Santiago detailing his experiences from the trip, you can read an excerpt below.
It is day two of a 160-mile pilgrimage along the ancient Way of Saint James and already the wheels on our bicycles are both literally and figuratively falling off.

My wife's nasty flu from the week before has returned, her mountain bike is rattling where it shouldn't be rattling and ridiculously steep paths, rocks, mud and stream crossings suck life out of our legs and lungs.

The problem is that before nightfall we must cover 34 miles and ascend over 4,000 feet if we are to make it to where our luggage awaits in a one-hotel village.

Yet just as we wonder what we've gotten ourselves into, we cross a narrow country road, a farmer on a tractor waves, a monastery built of stone that dates back to when the Moors invaded the Iberian Peninsula peeks over a ridge and — I am not making this up — angels sing.

David Whiting
Cycle The Way with Follow the Camino
Here at Follow the Camino, we offer customized cycling holidays across multiple Camino de Santiago routes. We believe the Camino is an incredible experience that can be made accessible for everyone!
Let us help plan your camino de Santiago cycling adventure. Get in contact with our Camino planners today.
The Camino is Open for 2023 Bookings!
Book 3 months in advance to recieve a 5% discount!
Reconnect with your love of travel on the ultimate bucket list adventure through Spain.

Whether you have 5 days or 50 days – there is a Camino for you.
Flexible itineraries Luggage transfers Private rooms & bathrooms
Contact us
---
About Camino Talks
Camino Talks is a collection of interviews about the famous Camino de Santiago. We talk to the people that make it so special and share their stories with you. By Follow the Camino
---
27th September 2021
Don't forget to share this post!