---
To many of us, travel writing sounds like the absolute dream job. You get to go to exotic and interesting places, sit on beaches, try the local food, and on top of that you get paid to be there!
Sean from Follow the Camino interviewed two travel writers, Rupert Parker and Portia Jones, who have plenty of experience in the industry. They discuss the realities of the job, the good and the bad and all the hard work.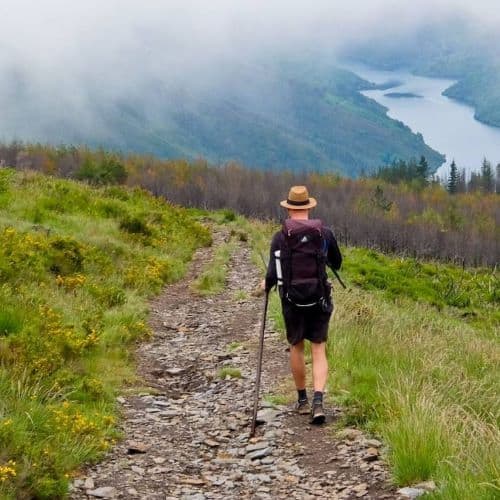 They also talk about what the last few months have been like. Coronavirus (COVID-19) has disrupted the travel industry in a whole new way. This applies to companies like Follow the Camino as much as it does to travel writers.
Find out how they have been spending their time, and what they think is going to happen now.
Read about Portia's walking holiday to São Nicolau for the Cape Verde trekking festival with One Foot Abroad. She also put together this fantastic story on her own website – 9 reasons to visit São Nicolau Cape Verde.
Rupert was all set to cycle a section of the Via Francigena with us this year, but his plans changed due to COVID. The Via Francigena is an amazing trip through some of Italy's most gorgeous locations. It can be done on foot or by bike, and Rupert is planning to do his trail by e-bike! He's still hoping to get to Italy to do the trail when it is safe to do so.
If you are a travel writer who has been on one of our trips we would love to see your stories! Get in touch with us and help us find your work.
Are you getting excited about Spain and Portugal opening their borders? Contact us today to start planning your post-COVID holiday!
The Camino is Open for 2024 Bookings!
Get in now to secure the best accommodation for your Camino!
Discover this empowering journey across Spain, Portugal and France for yourself.

Journeys from 3 to 90+ days available.
Flexible itineraries Luggage transfers Private rooms & bathrooms
Contact us
---
About Camino Talks
Camino Talks is a collection of interviews about the famous Camino de Santiago. We talk to the people that make it so special and share their stories with you. By Follow the Camino
---
26th June 2020
Don't forget to share this post!