Are you from Canada and planning to walk the Camino de Santiago? Awesome! To make sure that you can make the most out of that experience, it is helpful to be fully prepared. Of course, that includes packing and planning, but preparing your body is just as important.
Luckily, your beautiful country offers endless opportunities to go out and do lovely training walks in impressive scenery. To help you get started, we have collected some nice day hikes for you, right at home in Canada. This list just has a few to get you thinking, but there are thousands out there! Check out your local National Parks' websites and the Canadian Company of Pilgrims for more ideas.
We also interviewed two coordinators of 2 different Chapters of the Canadian Company of Pilgrims.
The first one was with Tom Friesen who with many others work together to support Canadians interested in the pilgrimage of Santiago de Compostela.
The second interview was with Mary Virtue, the coordinator of the Victoria Chapter of the Canadian Company of Pilgrims. She is actively working with the Canadian Company of Pilgrims to support future pilgrims. She is also a Hospitalero and has walked and cycled the Camino de Santiago multiple times.
Now tighten your laces, and get training for your Camino de Santiago adventure!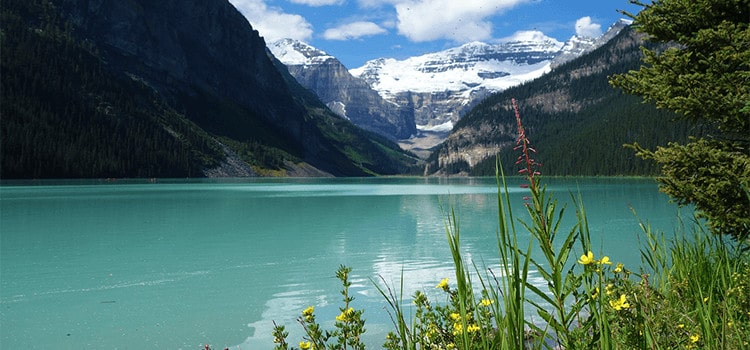 Training Walk Ideas to Get You Started
Are your feet itching already? Get out and explore! If you live in the countryside, you don't even need to drive so far. Every region is beautiful and walking is almost possible everywhere. And if you live in a city, beautiful Urban Parks offer a great opportunity for a quick escape from the bustling streets.
When you train for the Camino, your goal should be to walk for about 7 hours a day. But don't worry, you don't have to be able to do that right away. Start with half an hour, or an hour, and build up from there. That's why it's called training!
Did you know that the Canadian Company of Pilgrims offers some guided Training Walks in Canada as well? Check out their calendar and see if there are any events near you.
COVID NOTE: Due to the current coronavirus outbreak please avoid contact with other people. Aim to walk alone if it is safe to do so. Keep in mind that meetings and activities could be postponed or hosted online. Some parks will be closed. We recommend checking their website regularly to keep up to date. Before going out, please check the health recommendations of your area and stay safe.
If you aren't able to access outdoor spaces at the moment, you can also keep fit and work out at home! Staying fit is so good for you, so even if your Camino is still months (or years!) away, it is never too early to start training.
Happy hiking and stay safe!
Walk the Camino in 2021!
Join the flow of pilgrims walking the Camino De Santiago in the 2021 Holy Year.

You've never experieced anything like it!
Flexible itineraries Luggage transfers Specially selected hotels
Contact us