To change and to travel is to be a pilgrim.

John McGarry
On World Cancer Day, this survivors' message is that cancer can be beaten successfully and a good life can follow. The theme of the day is 'Not Beyond Us', and John McGarry walked the Camino for 42 days to show us how true that is.
John McGarry walked the Camino de Santiago from St Jean to Santiago in 2014 with Follow The Camino. He had recently beaten cancer and retired from his job and was looking for a manageable challenge to get him out of his comfort zone.
As a cancer survivor, John came to us with great ambition to walk the Camino. We put together a special trip for him to match the level of challenge he was looking for. We added extra rest days and cut some stages to suit him.
John came into the office to discuss his experience with Umberto, the Follow the Camino CEO.
Here are some highlights from that interview:
Preparation
When preparing, John recommends reading and watching movies to get yourself enthusiastic about the walk. This will help you realise how possible it is.
Then, decide which part you'd like to do by talking to people who've done it, and experts. Our team can help answer any questions you have on route options. We helped John to set realistic goals for his level of fitness and the type of walking holiday he wanted.
As the journey approached, we came in and made sure that he had all his route sections planned, and his accommodation booked. He checked the gear list we provided and made sure he had everything he needed.
Getting fit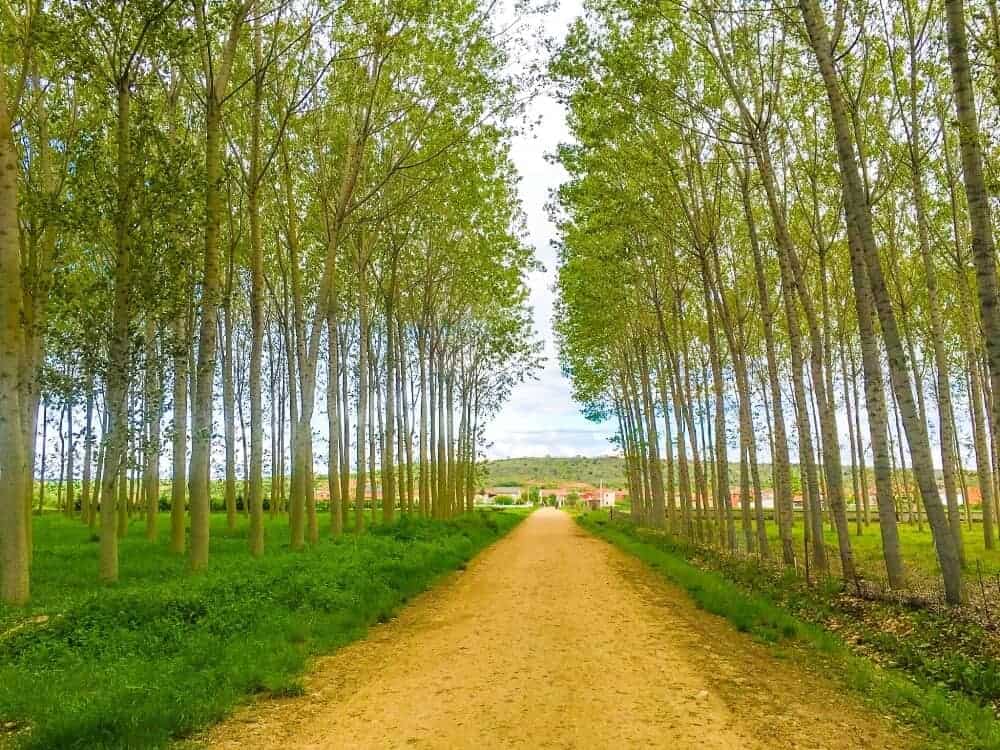 John did plenty of walks to get himself ready to walk the Camino. In the few weeks before he started the pilgrimage, he made sure to walk for 5 to 6 hours 3 times per week. He did training in Dublin and Howth before his Camino trip.
You have to build up to it.
Doing a longer pilgrimage, like John's which was 42 days, can be really tough, but he says it wouldn't be hard doing just 7 days. If you are interested in doing shorter pieces of the Camino we can arrange trips of various lengths for you.
The experience
It was a fantastic experience. It was a huge undertaking of time, energy, commitment, and a physical challenge.

The end result of completeing the challenge that I set myself was that it gave me a huge sense of personal acheivement and euphoria.

It was brilliant. Absolutely brilliant.
John really enjoyed interacting with a wide variety of people and places, and it gave him a greater understanding of Spain and its people.
He says he would do the Camino again, and he would do a different route. John enjoyed going with Follow the Camino and wouldn't change anything about his experience. He says he felt reasonably prepared for the journey, thanks to the team here.
John's most useful items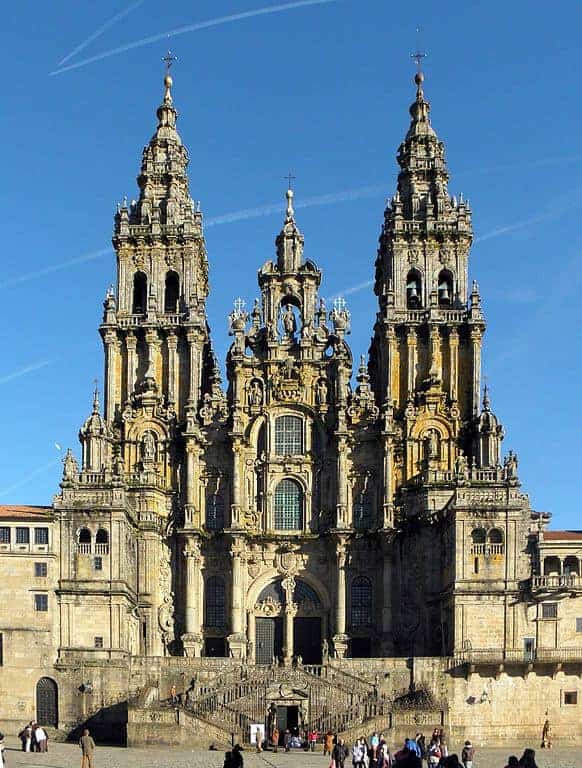 A small Michelin map
John Brierley's book – A Pilgrim's Guide to the Camino De Santiago
The Follow the Camino walking notes for each day
A good backpack – John recommends having the bulk of your things moved between your accommodation for you and walking with just a small day bag
A water container with a tube, preferably a water bladder like a Camelback
The best closed footwear you can get, good socks, and Vaseline for blisters
A warm hat and sun hat
Sunscreen and lip balm
Propper clothing for the time of year you are going
Your phone (in case you need to contact our 24/7 support team or to contact family)
A camera
Personal medication, Immodium, pain killers
You'll get a full gear list when you book a trip with Follow the Camino, and you can also read our article on the Ultimate Camino de Santiago Packing list.
What is the "real Camino"?
It's a personal thing. The Camino is in the mind. […] I'm doing MY Camino, for me.
There are many different opinions on what makes the Camino, but the amount of suffering doesn't define how real the experience is.
What did you bring back from this journey?
A sense of euphoria at being able to achieve a big physical task.
John 's biggest learning from walking the Camino was the importance of interacting with different people and places. It's important to be open to new experiences and things, he says.
Thank you for coming to talk to us, John. It is fantastic to see a cancer survivor tackling the Camino de Santiago and doing it with such enthusiasm.
The survival rate for all cancers in Ireland has increased from 45% in 1994-1999 to 60% in 2008-2011.

Marking World Cancer Day today, the Irish Cancer Society is trying to make sure that people know the early signs of cancer – and how to take action if you spot any of them. Click here to check the signs of cancer.
Read more
To hear more stories from people who've walked the Camino with us, check out some of our blogs.
For more inspiration, read our article on Couch to Camino with journalist Andrea Smith and Irish singer/songwriter Frances Black. They walked the Camino Portuguese Coastal Route to raise funds and awareness for RISE Foundation. RISE supports family members of those with addictive behaviour.
Follow the Camino runs special fundraising charity walks every year. Get in touch to find out more.
If you have any questions about, walking the Camino, the Camino de Santiago tours or our services, please contact us at info@followthecamino.com
Embrace Life – Embrace the Camino!
Book 3 months in advance to recieve a 5% Early Bird Discount for 2023!
Take on a new adventure and reconnect with yourself and your loved ones.

Let us help you to turn your dreams into reality.
Flexible itineraries Luggage transfers Private rooms & bathrooms
Contact us