Guilt free pleasure! Walking the Camino de Santiago, while a cultural experience also gives you the freedom to eat what you want along the way! Traveling through the Camino Frances, you get the chance to indulge in a variety of French and Spanish cuisine.
The Camino de Santiago is as much a gastronomic experience as it is spiritual. We at Follow the Camino, with the help of our experts – have curated a list of the top foods to try along the Camino Frances.
Chistorra in Pamplona
Originated from the region of Navarra, chistorra is a type of thick sausage popular to the city of Pamplona. It can be served in a variety of ways from roasted to fried, however one of the most common ways is the sausage chopped up in small pieces served with fried eggs.
Asador Olaverri is a restaurant in Pamplona where you can have an authentic chistorra experience along the Camino Frances.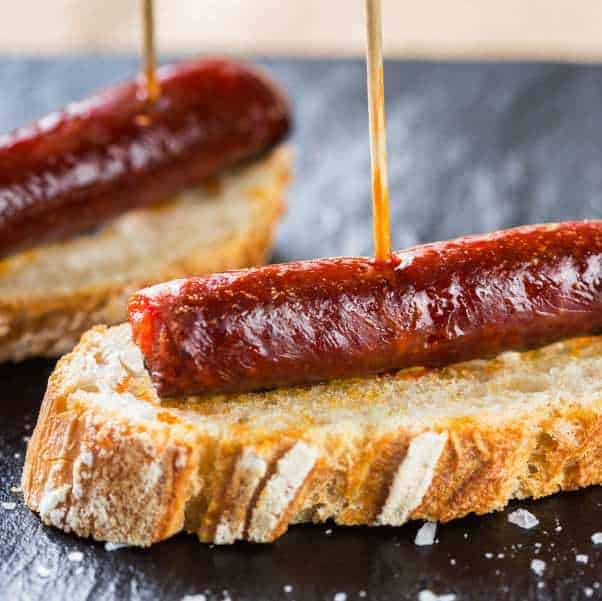 Morcilla de Burgos
As the name suggests, morcilla de Burgos is an iconic dish of Burgos along the Camino Frances. Having received the title of the country's gastronomical capital in 2018, the city of Burgos doesn't disappoint the food pallete .
Morcilla comes in two forms, Morcilla de Burgos and Morcilla de Leon. Both these dishes have very unique and different flavours. The one from Leon is made using rice while Morcilla de Burgos is used making onions!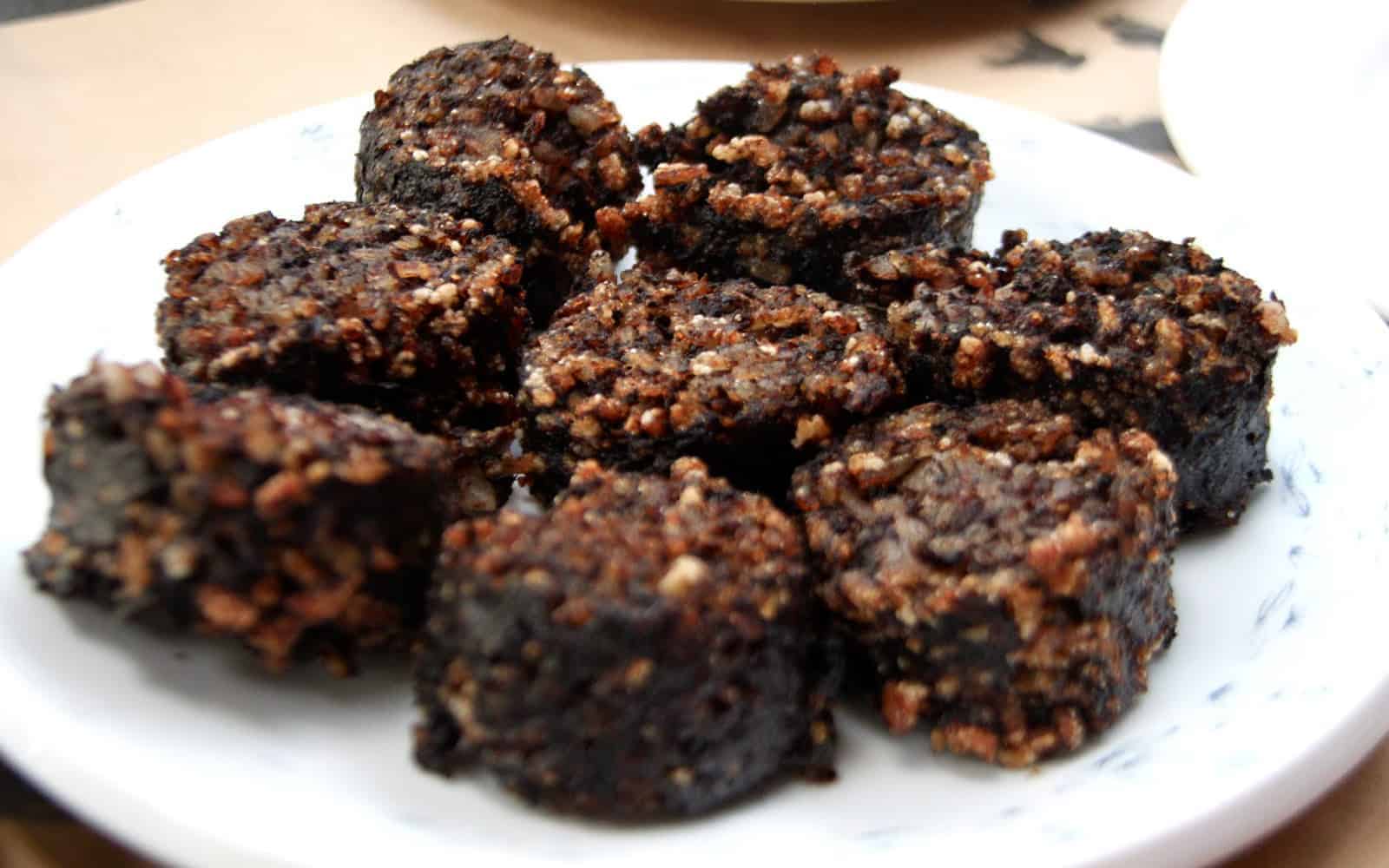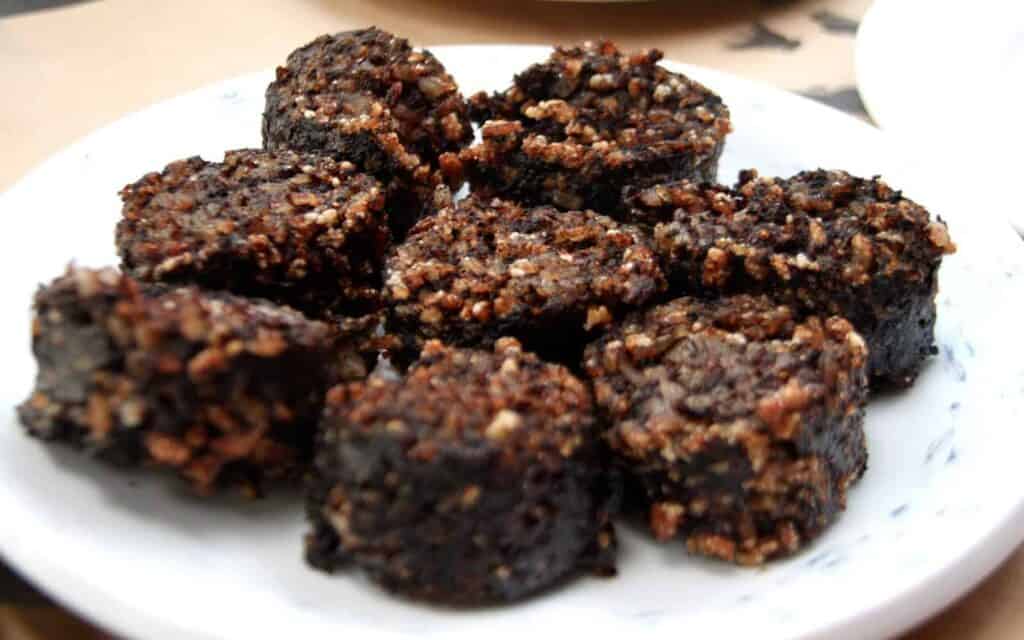 Cecina de Leon
Traditionally produced in the city of Leon, cecina is a cured meat made from beef sirloin. Smoked using local Oak gives the dish an exceptional texture and aroma.
Castilian Garlic soup
The national dish of Leon and Castile – garlic soup. It was originally made by shepherds using garlic and left over bread for warm food on a cold night, which is why it is considered one of the most traditional dishes in the region.
Fun fact – the Castilian Garlic soup is also known to be a hangover cure within the regions of Leon and Castile.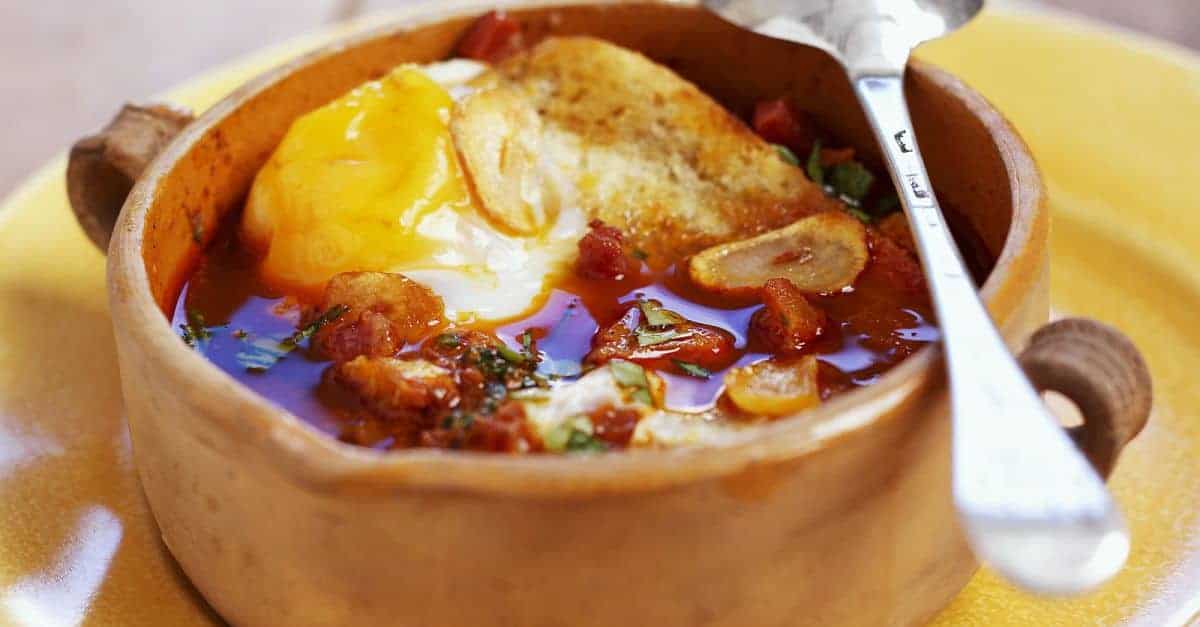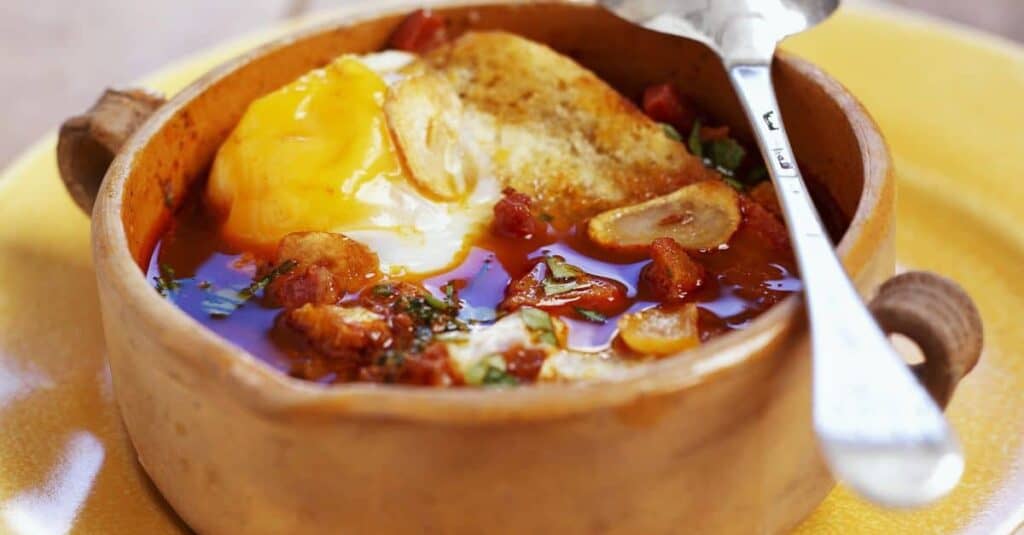 Pulpo
Of course we had to conclude the list of top food dishes along the Camino Frances with the most iconic – pulpo! The process of cooking pulpo is no less than an art form as it is extremely hard to get the consistency of the Octopus right.
It is considered a signature dish of Camino de Santiago, and thousands of pilgrims enjoy this dish every year. Our personal recommendation to try this iconic dish is in the town of Melide.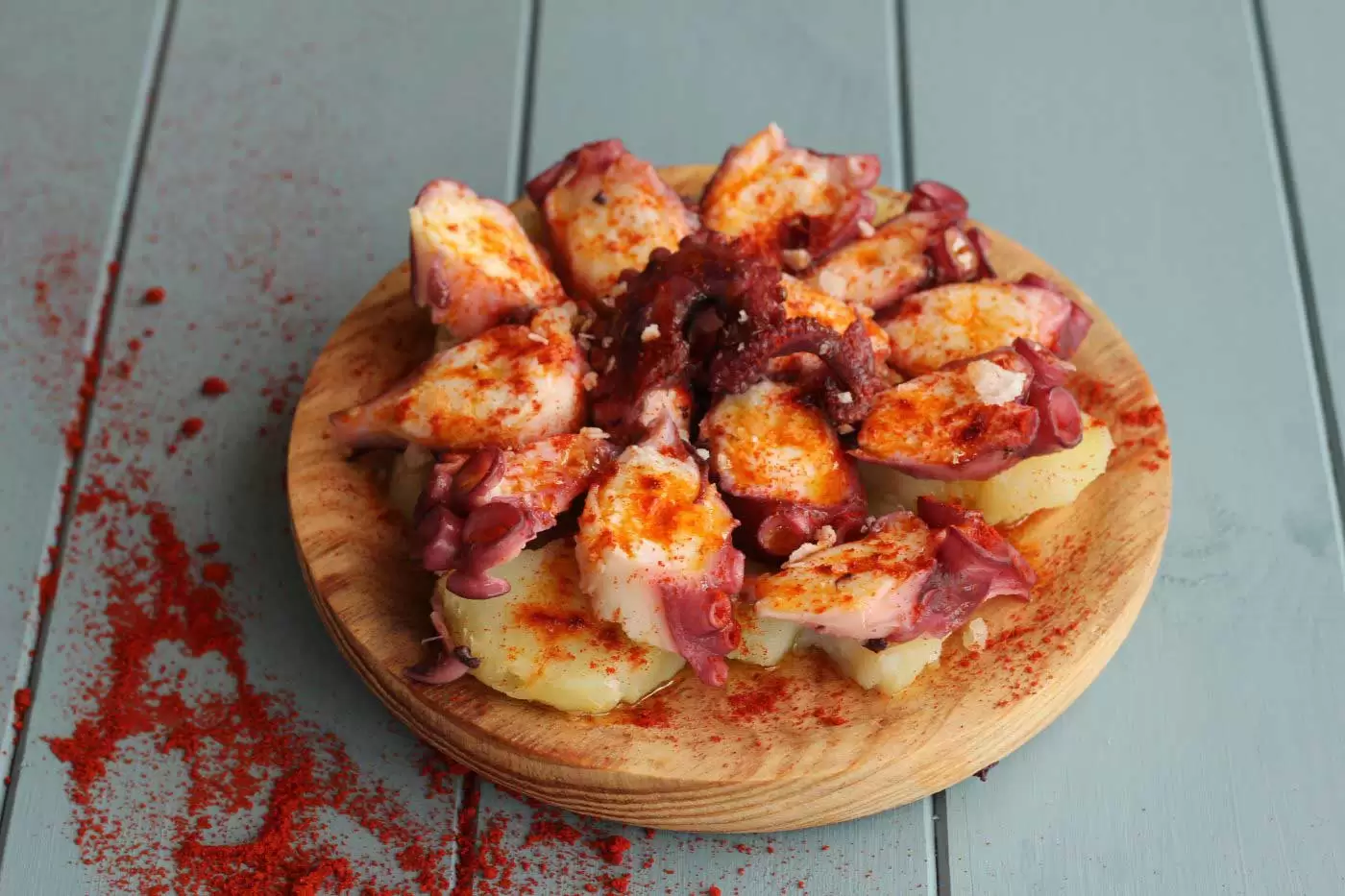 The Camino Frances is a unmissable cultural and gastronomical experience. Learn more about it on our Camino talks episode with Blanca Valencia.
Get in touch with us to receive a custom itinerary for your trip, we can help you experience all that the French way has to offer! If you want more information on walking the Camino Frances. Feel free to contact us at info@followthecamino.com for more details on walking the Camino or our other Camino de Santiago tours.
Book your 2023 Camino experience now to avail a flat 10% discount!
Buen Camino!
The Camino is Open for 2023 Bookings!
Some of our top accommodation booked out in 2022, so get in now to secure the best accommodation for your Camino!
Discover this empowering journey across Spain, Portugal and France for yourself.

Journeys from 3 to 90+ days available.
Flexible itineraries Luggage transfers Private rooms & bathrooms
Contact us
Originally published on 20th September 2022
Don't forget to share this post!