It is becoming more and more popular in recent years to walk the spectacular, spiritual Camino Portuguese route to Santiago de Compostella. Take a look at some of the reasons that pilgrims from all over the world choose Portugal as the starting point for their Camino, rather than the famous French Way.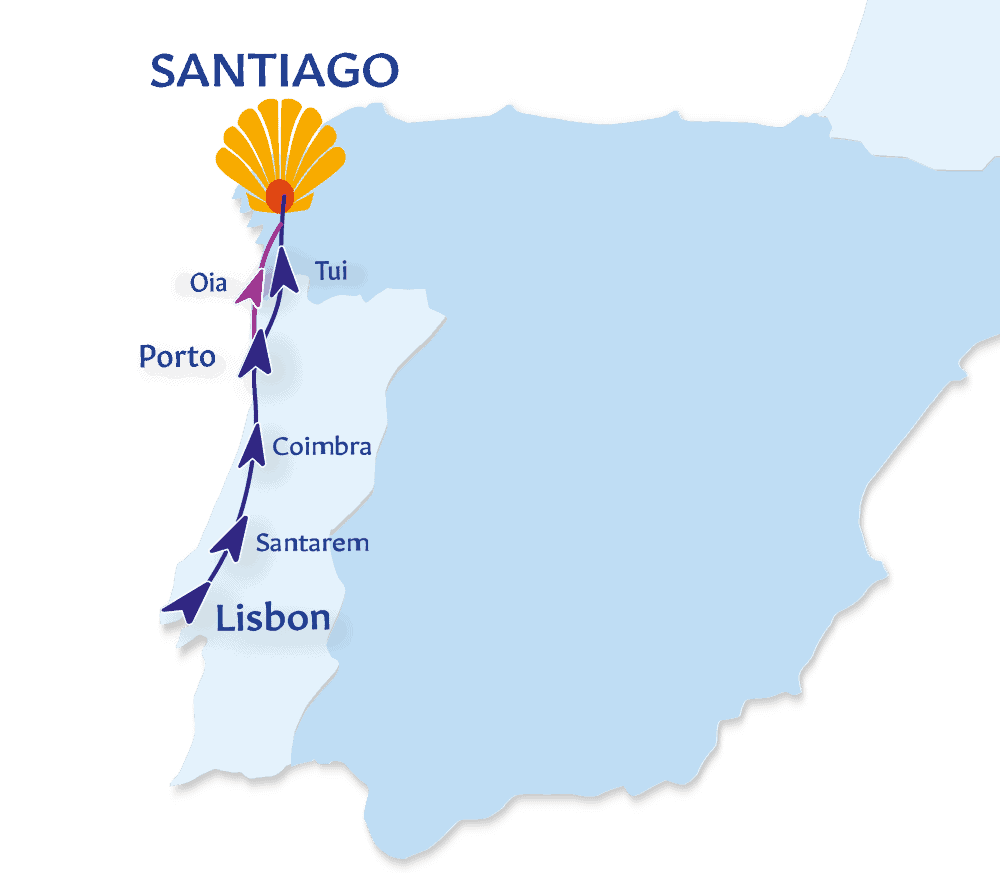 1. See the Camino from a Different Angle
There are plenty of reasons that a pilgrim might choose to walk the Camino Portuguese instead of one of the other official Camino de Santiago routes. This route is especially popular with pilgrims who are looking for something a bit different from the famous Camino Frances. Some may want a more unique story to tell, walking towards Santiago from Portugal. Others have already completed the Camino Frances and want the warm welcome of the Camino without retracing their steps.
The Camino Portuguese is full of wonderful highlights that are totally different to the Frances. The sights are just as beautiful, and are definitely worth seeing!
2. Avoid the Crowds of the Camino Frances
The French Way of Saint James is by far the busiest of the Camino route network. Over 50% of the pilgrims who arrived in Santiago reported having walked the Camino Frances in 2019. The Portuguese Way of Saint James, in comparison, was travelled by only 20% of pilgrims in 2019. As the second most walked route, the Camino Portuguese still offers plenty of Camino spirit, without the same level of rushing for beds and spots in the best restaurants.
If time to yourself and a more relaxed pace is something you are looking for then this will be a highlight for you!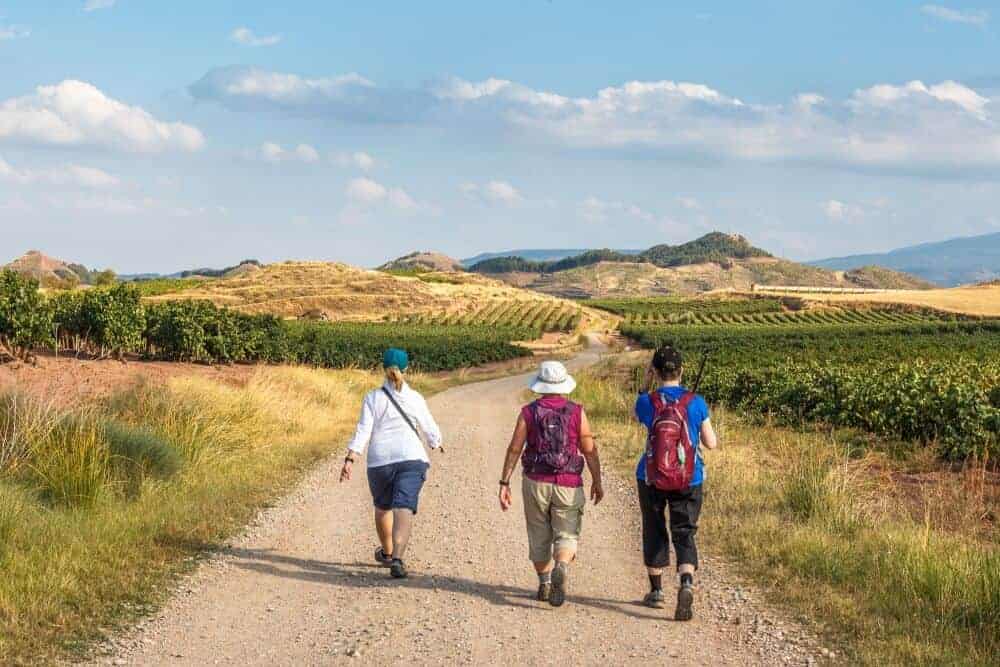 3. Experience Portuguese Food
Feast on some of the best Portuguese and Spanish seafood. Sample Portugal's famous salted cod dish – Bacalhau – often served fried in crunchy croquettes or with rice, potatoes, tomatoes or peppers. The shellfish is also fantastic, fresh, and available everywhere you look.
For something a bit different – look for Francesinha around Porto. This ham and steak sandwich is topped with molten cheese, a beer sauce, and a fried egg. You might need a nap afterwards, but it is so worth it!
The food in Portugal is definitely one of the top reasons to walk this route!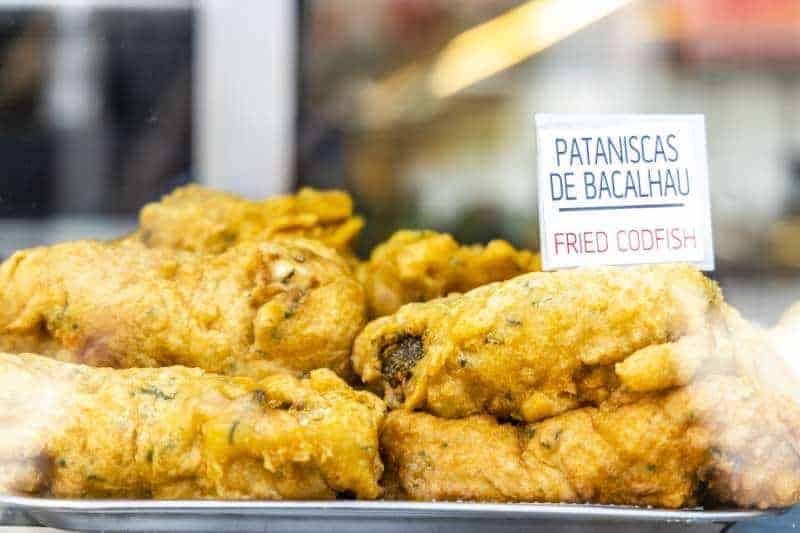 4. Exquisite Wines
Of course, you'll need a glass of wine to accompany the delicious food as you walk the Camino Portuguese, and Portugal has plenty to offer! There are a number of fantastic bodegas to visit for the dedicated wine connoisseur, and every restaurant you visit will have a few tasty tipples for you to try. If Porto is part of your Camino journey, make sure to try some Port too!
For true wine lovers, the range and depth of flavours will be a highlight of the trip, so ask us about places where you could spend an extra night or two to fully take advantage of this!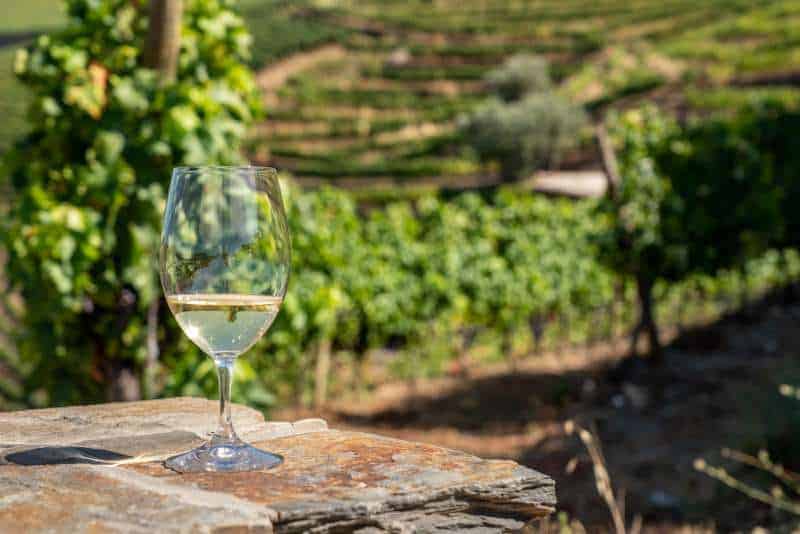 4. Explore Historic Architecture
The Camino Portuguese route covers three UNESCO World Heritage cities, Lisbon, Porto and Santiago, as well as plenty of other incredible historic places. You will find churches in every style, from Moorish to modern. There are bridges along the way that have stood since before 900 AD, and a number of fascinating Roman sites as well. History and culture lovers will have plenty to explore, and this is one of our top reasons to walk the Camino Portuguese!
For Moorish and Christian medieval heritage spend some time in Santarem, Tomar and Santiago. Coimbra holds another UNESCO World Heritage site – the incredible 13th-century university.
Between these historic and cultural gems, you will walk through unspoiled traditional villages. Look out for smaller churches, chapels, way crosses and shrines. There are many images of Saint James in these, offering encouragement to pilgrims on their journey.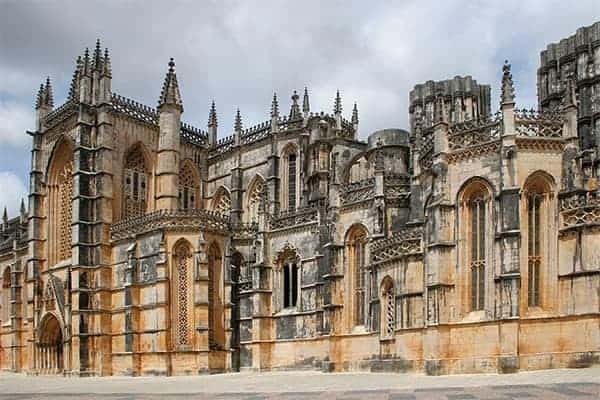 5. Discover Porto
When you walk this spiritual trail through Portugal, Porto is one of the bigger cities you will visit and it is bound to be a highlight! Not only is Porto pure heaven for food lovers with tavernas and restaurants aplenty, it is also stunningly beautiful, thriving, fun, and quirky. If you can, we definitely recommend spending an extra night or two here!
The city is old, with rambling lanes, colourful houses, and striking monuments. Make sure to visit the Sé Cathedral (Sé do Porto), the Torre dos Clérigos, and the Palácio da Bolsa while you explore the historic center.
This is also our recommended starting point if you are looking for a Portuguese Camino walk that is about 2 weeks to Santiago. You can see the first part of the itinerary here and the second part here.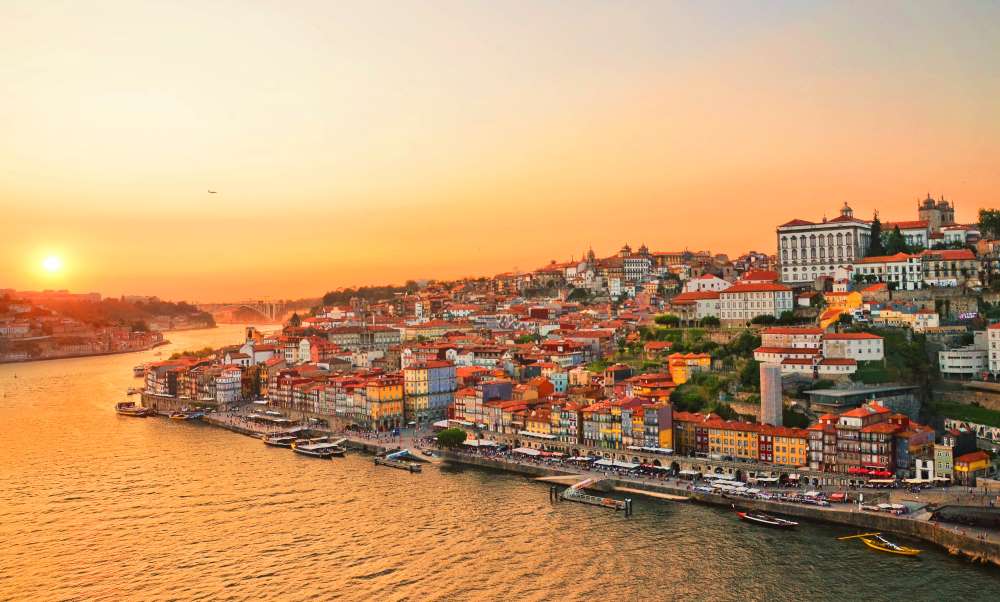 5. Consistent Weather
You may have heard about how hot the Camino Frances can get in summer, and while Portugal is definitely not cold, it is often a bit milder. Being more southerly, you will also find that the season lasts a bit longer, with pilgrims on the Camino Portuguese route until well into October and even November.
Check out our weather map to get more information on the weather you can expect on each Camino route each month.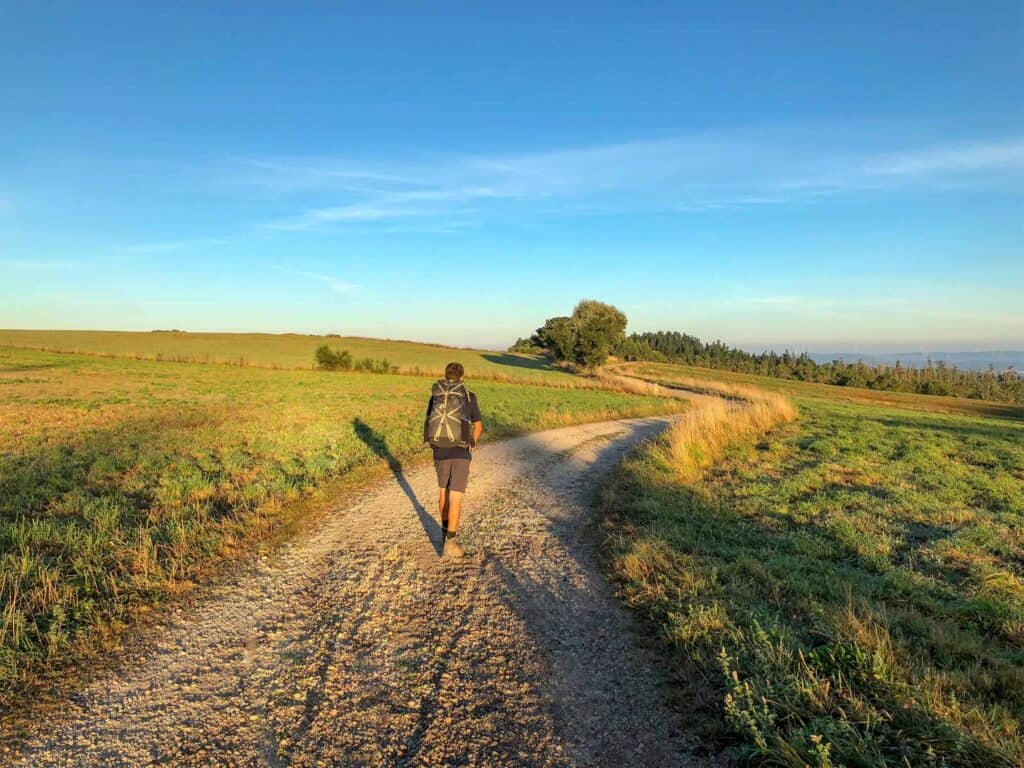 7. Magnificent and Varied Scenery
From rural roads to forest paths, cobbled streets, ancient bridges, old Roman roads, vineyards, rolling hills, and olive groves – the Portuguese route is bound to impress.
Some of the highlights you have to look forward to include sections that walk right through the vines in vineyards, coastal stretches, and lush green forests.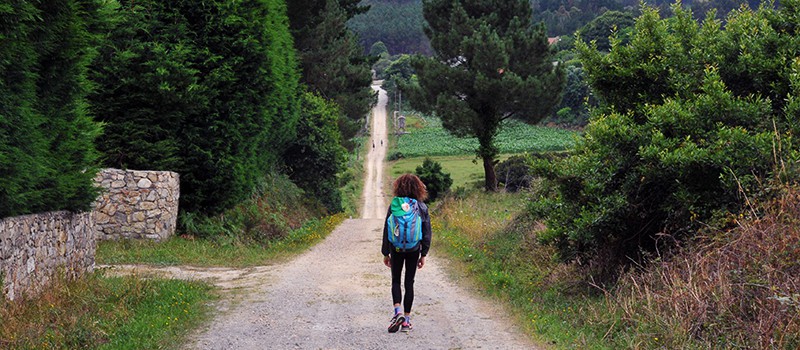 8. Safe, Well Marked Trails
The Camino is generally a safe walk and there are plenty of bright yellow arrows and scallop shells to help keep you on the right path. The Camino Portuguese is an official Camino de Santiago route, so you can expect plenty of well-managed trails.
Plenty of solo female pilgrims walk the Camino Portuguese by themselves each year and never feel scared or uncomfortable. Of course, if you would rather not walk alone there are usually plenty of other pilgrims to walk with, especially from Porto onwards!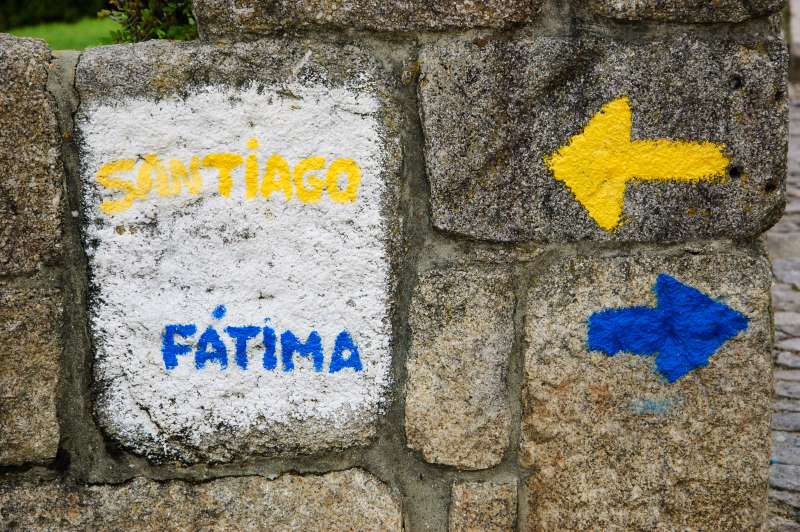 9. Enjoy Shorter Distances into Santiago
Looking to complete just the final 100km into Santiago, but also hoping to keep your daily distances to a minimum? We have created an itinerary to walk the final 100km of the Camino Portuguese at an easy, relaxed pace with short daily distances. We call these easier Camino itineraries "Camino Short Walking Days" and we have them on several other routes too. In nine days, you'll be able to receive your Compostela certificate while leaving more time in the afternoon to explore, enjoy a glass of local wine, or catch up on a good book!
The Camino Portuguese has something to offer anyone looking for a spiritual walking holiday.
If the Camino Portuguese has caught your eye, get in touch with us to receive a custom itinerary for your trip. Alternatively, if you love the sea there's also another stunning option called Camino Portugues Coastal sometimes referred to as the Surf and turf route! Either way, we can help you experience all that the Portuguese Way has to offer!
The Camino is Open for 2024 Bookings!
Get in now to secure the best accommodation for your Camino!
Discover this empowering journey across Spain, Portugal and France for yourself.

Journeys from 3 to 90+ days available.
Flexible itineraries Luggage transfers Private rooms & bathrooms
Contact us