On the Camino you will meet people from all over the world. Of course, since a great part of your path will take you through Spain, knowing some key words and phrases in Spanish can make your trip easier!
But did you know that Galicia has its own language? Galego, or Galician, is a co-official language in the region. This means that Spanish and Galicia are equal to each other in every way. They are both taught in school, used in the press, and spoken in law!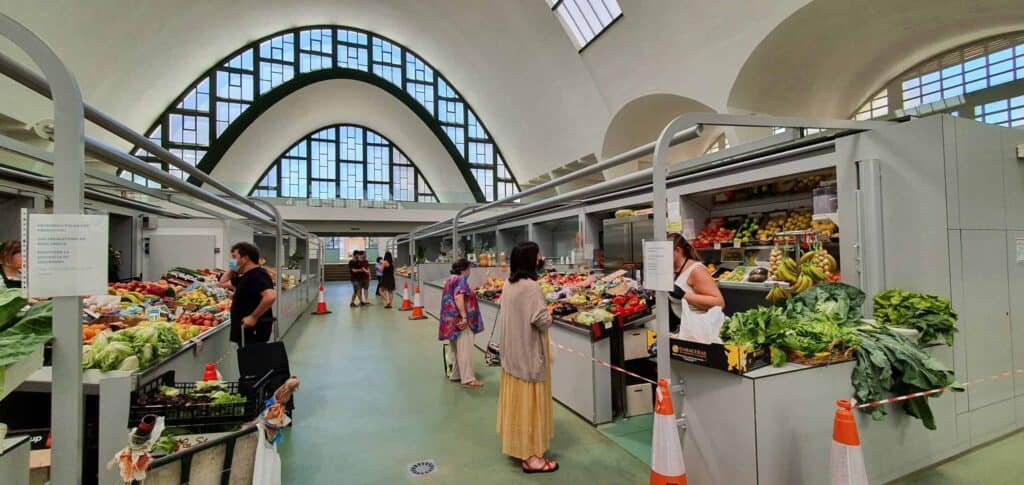 Nowadays, most of the Galicians you'll meet on your Camino will probably speak Spanish fluently, and some will even speak English – especially in the cities and the bigger towns! But showing respect and interest in our culture by knowing a few words will definitely be appreciated and will help you to win their sympathy. Even if you can only speak a little Galician, you will be seen as friendly and will be welcomed by all.
As a Galician myself, I wanted to share with you some helpful Galician words and phrases for your Camino:
Olá! Bo día/Boa tarde/Boas noites!
These greetings (Hello! Good morning/Good afternoon/Good night!) will be well received by all. Even if the rest of the words you speak are in English, saying hello in Galician will make your interlocutor rejoice.
Eu son… e veño de…
Would you like to introduce yourself in Galician? Easy-peasy! This "I am… and I come from…" structure will make it a breeze. Don't know how to say the name of your country in Galician? We've got you covered:
Eu son John e veño dos Estados Unidos.
Eu son Mary e veño de Inglaterra.
Eu son Alex e veño de Australia.
Graciñas!
Ok, first things first – the official word for "thank you" is Grazas. You can definitely use that, of course. But most of the times we will just say "graciñas", which could be literally translated to "tiny thanks". Say it to waiters, the accommodation staff, taxi, and luggage drivers. You can't go wrong with graciñas!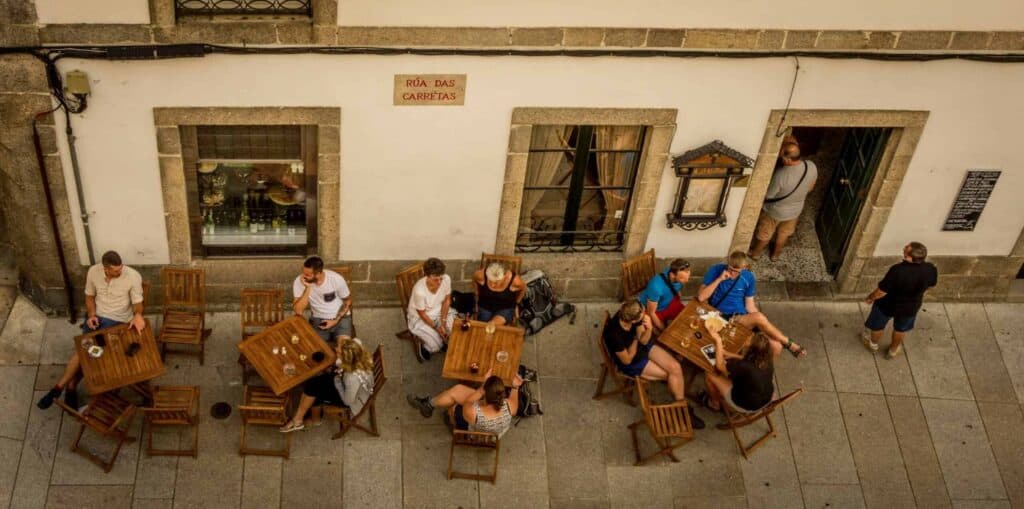 But learning a few words in Galician will also help you to navigate the signs and indications from others. Here are some phrases that could come useful during your Camino:
Hoxe – Today
Mañá – Tomorrow
Rúa – Street
Praza – Square
Igrexa – Church
Mosteiro – Monastery
Concello – Town council
What other words would you like to learn? Reach out to our social media channels to let us know!
Taste the Camino in 2023!
Are your dreaming of immersing yourself in the sumptuous food, delicious wine, and friendly culture of Spain or Portugal?

Let us turn your dreams into reality.
Flexible itineraries Luggage transfers Private rooms & bathrooms
Contact us