Spanish cuisine has a lot of bread and gluten products, but you don't have to worry because it is possible to walk the Camino even if you are gluten-free or have celiac disease! There are a few things to consider beforehand when planning for your Camino. Here are some of our top tips on walking the Way of Saint James – without the wheat!
Is The Camino Celiac and Gluten Intolerance Friendly?
The Camino de Santiago is a network of routes across Spain, Portugal, and France. These Camino routes cross many towns, cities and villages. Some have far more big supermarkets and shops than others, but most of the major Ways will have gluten-free food available.
In general, Spain and Portugal have a reasonable level of awareness of celiac disease. That means increased meal and food options for wheat and gluten-free people.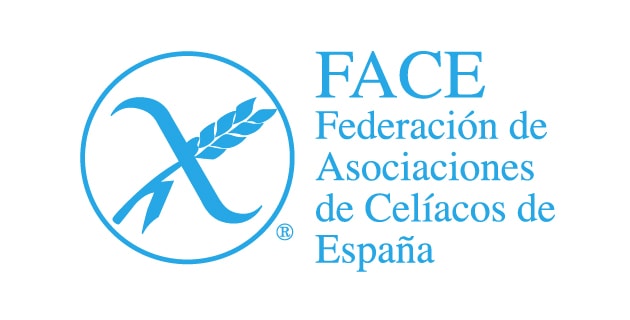 Keep an eye out for restaurants that have the blue F.A.C.E. sticker on their menus or in their windows. These restaurants are definitely safe for people with celiac disease and gluten intolerance.
A good thing to do before you begin is to plan your gluten-free Camino.
Locate and bookmark some larger grocery stores along the Camino de Santiago before you leave on your journey. Lidl, Mercadona and Eroski are some supermarkets on the Camino with a lot of gluten-free products.
Plan your gluten-free restaurants as well, so you know which will cater for you.
If you want to be extra careful and know what you are eating 100% of the time, some BnBs have kitchens available for pilgrims to use. If you book through us we can tell you if your accommodation has these facilities available, or we can work with your accommodation to make sure that they are able to offer you gluten-free foods.
Food To Pack For Your Gluten-Free Camino
If you plan to prepare your own lunches, then most supermarkets will have supplies for you.
Here are some gluten-free foods that you can pick up in most supermarkets in Spain and Portugal to take with you on your Camino de Santiago journey.
Gluten free bread or crackers – rice crackers can be a good option
Peanut butter/jam/Nutella
Cheese
Canned fish or chicken – double check the ingredients if you choose flavoured options
Hummus
Dried fruit and nuts
Potato crisps
Tomatoes, cucumber, sandwich filling veggies
F

resh fruit

– there is plenty of excellent produce in this part of the world!
Dried tomatoes, olives, and other canned and bottled products – pop some in a lunch box and send the heavy jars in your luggage that is being transported to the next hotel!
You will probably find some delicious gluten-free cured meats on your Camino too, but do be careful to double-check that these have no wheat in them.
Ice cream is usually gluten-free if you get it without the cone, so you can stop for plenty of those!
Learn more: Download your FREE Camino e-book!
Discover the routes and sections of the famous Camino de Santiago pilgrimage.
Download
Gluten-Free Eating Plan
Some hotels offer gluten-free meals for breakfast, but some might not. When you book your hotel through us we will make sure that you get your gluten-free meals at any hotels, BnBs, or other accommodation that you choose.
Lunch will be probably the easiest while being celiac on the Camino de Santiago. Plenty of people will pack sandwiches or other food to eat when they get hungry, and you can grab all the essentials at the supermarket. On the main Camino routes – especially the Camino Frances and the Camino Portuguese, you will find a few gluten-free restaurants along the way too. If you dine in a restaurant, remember to look out for the blue sticker, or ask the staff if they have suitable meal options.
When it comes to dinner, most pilgrims on the Camino will opt to dine out if they are staying in BnBs or hotels. This is a great option because it allows you to try incredible local food. With some key phrases under your belt, and the dishes listed below, you should be able to find an option that suits you in most towns.
When you book your Camino with Follow the Camino we will also help you to find suitable dinner options, and we can even pre-book your evening meals in places that we know can cater to your dietary needs.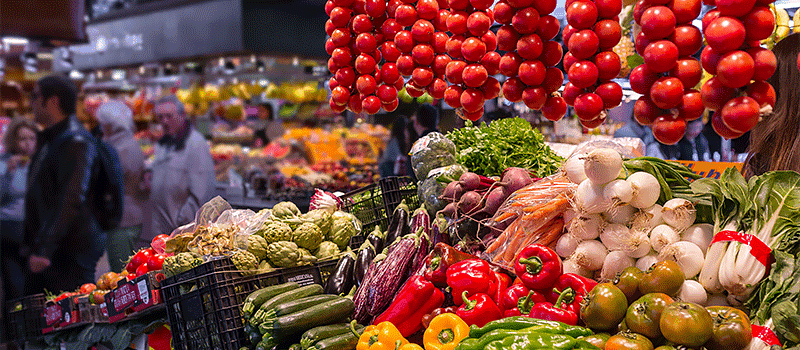 Gluten-Free Meals On the Camino
Not everything in Spain is full of wheat! There are plenty of delicious traditional meals that are naturally gluten-free. These are some of our absolute favourite celiac-friendly traditional Spanish meals on the Camino – but don't forget to double-check with your server in case the chef has put a twist on the classics.
Paella: a rice dish usually containing rice, saffron, seafood, and vegetables
Pimentos de Padrón: tasty peppers cooked with olive oil and salt
Patatas bravas: fried potatoes topped with a spiced tomato sauce (the potatoes may be cooked in the same oil as breaded things, so always check)
Patatas alioli: fried potatoes with a creamy garlic dressing that is a bit like mayonaise
Tortilla: delicious slabs of eggs and potatoes, similar to a fritata or crustless quiche
Pulpo á feira: suculent octopus with pimentón, extra virgin olive oil and salt, usually served with potatoes
Sopa de pescado: a tasty fish soup that is usually rice-based
Arroz negro: a rice dish containing squid and squid ink
Ensaladilla rusa: fresh salad with egg, potato, olives, tuna and mayo (make sure to say no bread)
Pisto: a dish similar to ratatouille
Grilled meats are usually safe, for example "pechuga de pollo a la plancha" – grilled chicken
Huevos rotos: a simple fried egg over chips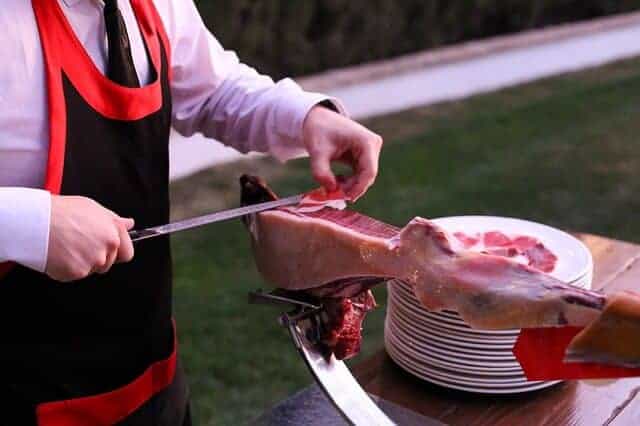 When looking for small bites you may need to order something specific, because most "pinchos" are served on bread. Ask about "gildas" which are pickled products like olives and roasted peppers.
"Raciones" are another way to do tapas. These freshly prepared shared platters usually offer sliced cured meats and cheeses. Make sure to try the manchego cheese and jamon. Another safe cold cut is "cecina" – a cured beef from Leon.
There are some lovely sweet options too!
Yogurt and honey
Fresh fruit
Flan – similar to creme caramel
Rice pudding
Spanish phrases to ask for something without gluten
The language barrier can occasionally be a problem on the Camino while being gluten intolerant. Here are some quick phrases in Spanish to help you order a gluten-free meal.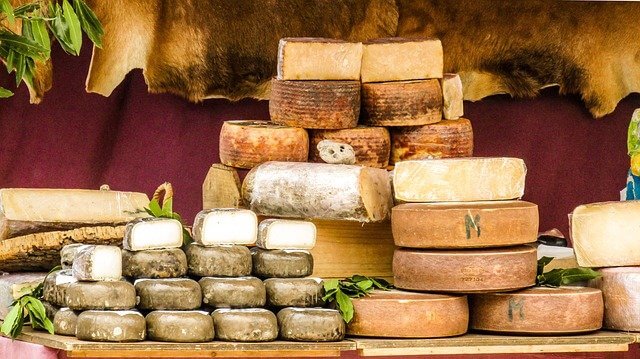 I am gluten intolerant – Soy intolerante al gluten
Is this gluten-free? – ¿Está esto libre de gluten?
I have celiac disease – Soy celiaca/celiaco
Do you have something gluten-free? – ¿Tienes algo sin gluten?
While on the Camino you can get a gluten-free restaurant card in the Spanish language. This card has been carefully translated by a local to be sure that you are understood when eating in restaurants or cafes.
Gluten-Free Medication
Even if you are extremely careful, be sure to pack your celiac medication with you before you go on your gluten-free Camino journey. If you do need to see a medical professional, there is good health care along the Camino to help you.
Walk Your Gluten-Free Camino with us
Follow the Camino will help you plan your walking or cycling Camino. We have a lot of experience between us and we know what is best for you and your journey.
Don't forget to let us know before you start your journey that you are gluten-free or celiac. We can also help you to plan your Camino if you are vegan or vegetarian!
Walking the Camino gluten-free can feel challenging sometimes, but with the support from our Camino experts, it can still be a worry-free and delicious experience.
Contact us for a free quote and let your dreams begin!
The Camino is Open for 2024 Bookings!
Some of our top accommodation are already booked out for 2023, so get in now to secure the best accommodation for your Camino!
Discover this empowering journey across Spain, Portugal and France for yourself.

Journeys from 3 to 90+ days available.
Flexible itineraries Luggage transfers Private rooms & bathrooms
Contact us