There is a rise in the number of people around the world who are choosing to be vegan or vegetarian. Naturally, this means there are more vegans and vegetarians on the Camino de Santiago.
Being vegetarian or vegan on the Camino can sound a little bit challenging, but with some planning and preparation, it is entirely possible.
All our packages at Follow the Camino include breakfast and can include other meals too. If you are on a plant-based diet travelling with us then we can look after you. Simply let us know all your special dietary requirements at the time of booking and we can let your accommodation providers know.
Spanish Mediterranean gastronomy is rich in vegetables, grains and cereals. Although, their most popular dishes can contain milk or dairy products, seafood, poultry or meat. It is important to know some basic Spanish phrases to be able to explain what you eat and what you don't.
Also, the Camino de Santiago passes through towns and cities of all sizes. In some small towns in rural Spain, people (especially some older people) may find it strange that you don't want to try their traditional "jamón" or "chorizo" that they are so proud of. Spanish people are generally very kind, accommodating and flexible. With some patience and the right words, they will find something suitable for you.
In bigger cities, things are changing and you can find vegetarian and vegan restaurants. You'll also find people who can speak and understand English, unlike in some small villages.
To maintain your vegan diet on the Camino, here are some tips and recommendations:
Learn basic Spanish phrases
It will be very helpful for you to learn some keywords and phrases in Spanish. The basic things to look for on food labels and to communicate your needs to the locals should do. With a bit of practice, you will even be able to order a vegan paella – yes, it exists, and yes, it is delicious!
Restaurants in big cities may have their menus translated into English, too.
---
How to order vegan food in Spanish
---
Get to Know Spanish Gastronomy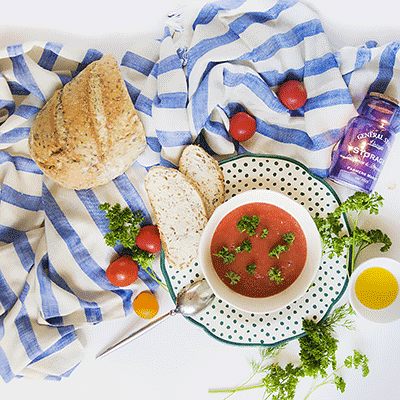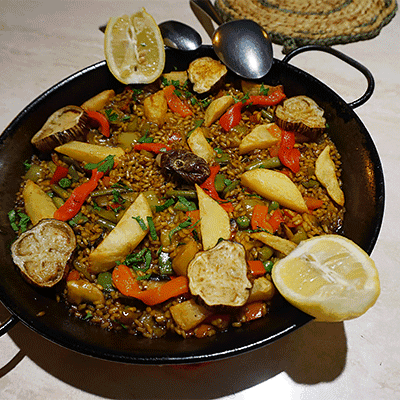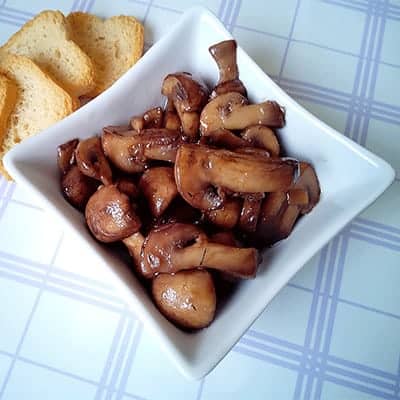 Except for the Via de la Plata, the main Camino de Santiago routes are in the north of Spain. While the area is well known for its meat, seafood, fish, charcuterie and cheese dishes, it also has lots to offer plant-eaters. Northern Spain has very fresh locally produced vegetables and fruits available in markets and restaurants. There are even some typical dishes that are traditionally vegan and others than can be made vegan easily.
When you're in Galicia, you can try the vegetable "empanada Gallega". Suitable for vegetarians, the pastry contains egg. "Cogomelos" mushrooms are usually made vegan. "Caldo Gallego" is also a good vegan option on the Camino de Santiago. It is a traditional vegetable soup typically served as a starter. Just make sure to specify that is should be animal product free. Sometimes this will not be immediately clear.
You can also order a vegetable paella. If you're walking alone just remember: paellas are normally served for two. We recommend bringing a reusable container with you to get the second portion to take away.
Other options are the Gazpacho and the Salmorejo cold soup. Originally from the south of Spain, these soups can also be found in some restaurants in the north.
Vegetable stew can be a great option after a long walk. Look for "menestra de verduras", vegetable ratatouille, "pisto de verduras", and chickpeas or lentils with no meat. "Sin carne ni chorizo, por favor!"
Many of these meals are also available gluten-free for pilgrims with gluten intolerance or Celiac disease.
Those are just some of the Spanish vegan dishes that you can find on the Camino, and you can always ask if they have another option.
The Pilgrim's Menu
You'll see signs for the pilgrim's menu all along the trails. It includes a starter, a main course, bread, a drink and dessert and is usually quite cheap (€10 approx.). Plenty of restaurants will offer one or two options suitable for vegetarians and sometimes for vegans, so it is worth a look.
One little trick that you can try is to order two starters if there's not a vegan main dish available. For example, you can order "gazpacho", "salmorejo" or "ensalada mixta" (with no eggs) as a starter, and "menestra de verduras" or vegetable pasta as a main course.
Make a List of Vegan Restaurants on the Camino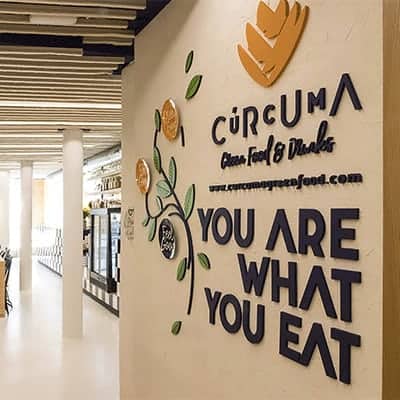 We can arrange vegan and vegetarian meals at your hotels and guest houses in many places, but if you prefer to arrange your own food, plan ahead! Do some research and find the vegan and vegetarian-friendly restaurant options on your way.
The Happy Cow app works well in bigger towns, but may not have options listed in smaller ones.
Here at Follow the Camino, we have created a guide to vegan and vegetarian-friendly restaurants on the Camino. Many of these are places we have eaten at ourselves, or that our clients and other Camino walkers have recommended.
---
---
Pack Snacks
When doing the Camino with luggage transfer included, you can have the flexibility of bringing your own vegan snacks from home so you can bring one or two with you every day.
Another option is to stop by a large supermarket when passing through a big city along the Camino, they normally have a vegan section.
Pack your favourite nuts, as in general, they are good sources of fat, fibre and protein, they will give you plenty of energy to keep you going every day.
Bring a Reusable Food and Water Container
As being vegan is also about finding sustainable ways of living, we additionally recommend you to bring a reusable container in case you want to order some food to take away in order to avoid single-use plastic.
Also, don't forget to bring your water container to keep you hydrated on the Way. Spain has plenty of potable water fountains that you can use to refill it.
Walk Our Most Popular Camino Route!
The last 100km of the French way is the most walked section of the Camino.

Walk it with us!
Flexible itineraries Luggage transfers Specially selected hotels
Contact Us
Well, as you can see it is possible to do a vegan Camino. But planning and preparation are key to be able to keep your vegan diet all the Way.
Remember that you can also opt to do a Vegan Camino with everything included from accommodation to the arrangement of all your meals in advance, so you don't have to worry about finding a suitable place to eat or how to explain that you're vegan on the Camino.
To start planning your vegan or vegetarian Camino with support from the experts – contact us! We have been operating on the Camino since 2006, so we have a huge amount of knowledge about the Ways and the suppliers that we work with.
We love helping our clients to make the best of their pilgrimage with customised itineraries. Get in touch with us and let us know what your plans are and we will create a free itinerary for you!
The Camino is Open for 2024 Bookings!
Get in now to secure the best accommodation for your Camino!
Discover this empowering journey across Spain, Portugal and France for yourself.

Journeys from 3 to 90+ days available.
Flexible itineraries Luggage transfers Private rooms & bathrooms
Contact us