The green-covered lush Galicia provides pilgrims with the best of the Spanish pantry as well as the elegant and simple dishes of its cuisine. Dishes such as pulpo a feira, caldo gallego, and empanada can be found at every stop. It is a region known for canned and fresh fish, outstanding vegetables, and, of course, world-famous wines. It is also known for its delicious and unusually shaped cow's milk cheeses!
Unique Galician Cheeses to Taste on the Camino
When it comes to cheeses, Galicia is home to Spain's most famous protected denominations of origin (PDO) cow's cheeses. In a country dominated by sheep, Galicia, with its pastures, is a natural wonderland for cows. Soft Tetilla, fresh Cebreiro, smoked San Simón da Costa and melting Arzúa-Ulloa are all made with heritage breeds. The cows, often Pardo Alpina, Friesian and Rubia Gallega, and fed in many cases with brassicas.
The birth of both Cebreiro and Tetilla are inexorably linked to the Camino.
Tetilla Cheese
A breast-shaped buttery cheese, Tetilla's shape is attributable to a legend about the construction of the Portico of Glory in Santiago cathedral. The masons in their zealousness gave Queen Esther too-voluptuous breasts and made Daniel cast a picaresque look upon them; apparently, the ecclesiastical powers thought it inappropriate and ordered them to reduce the size of Esther's breasts. The cheese shape was thus created as a silent form of protest.
Cebreiro Cheese
Cebreiro is a fresh white (in its fresh format) cheese. It has another whimsical form – shaped like a chef's hat or mushroom. Cebreiro cheese was made in response to the strong demand for food that came from pilgrims travelling on the Camino. It was first concocted in Pedrafita do Cebreiro in an old French monastery. You can make a delicious cheese cream liqueur with it if you are the at way inclined (I am!).
Protected Geographical Indications in Galician Cuisine
In terms of products, Galicia has 12 protected geographical indications or PGI. They are the Galician potato, Galician veal, three varieties of green peppers, chestnuts and turnip tops. The products are so exceptional that they don't need anything more than a dusting of sea salt and a drizzle of extra virgin olive oil.
For a taste of the Galician pantry visit the Mercado de Abastos where you can also get a nibble and a glass of wine like in most markets around the country.
Inspired? Download Our Camino Packing List!
Everything you need to pack to walk the Camino de Santiago.
Download
Galician Potatoes, Veal, and Turnips
Three especially famous products are the potatoes, Galician veal and grelos (green turnip tops). Grelos are a key part of the cuisine where they add an unmistakably bitter and nutty flavour.
Nowadays, turnips are mostly cattle feed but before the introduction of the potato, they were an important part of Northern Spain's diet.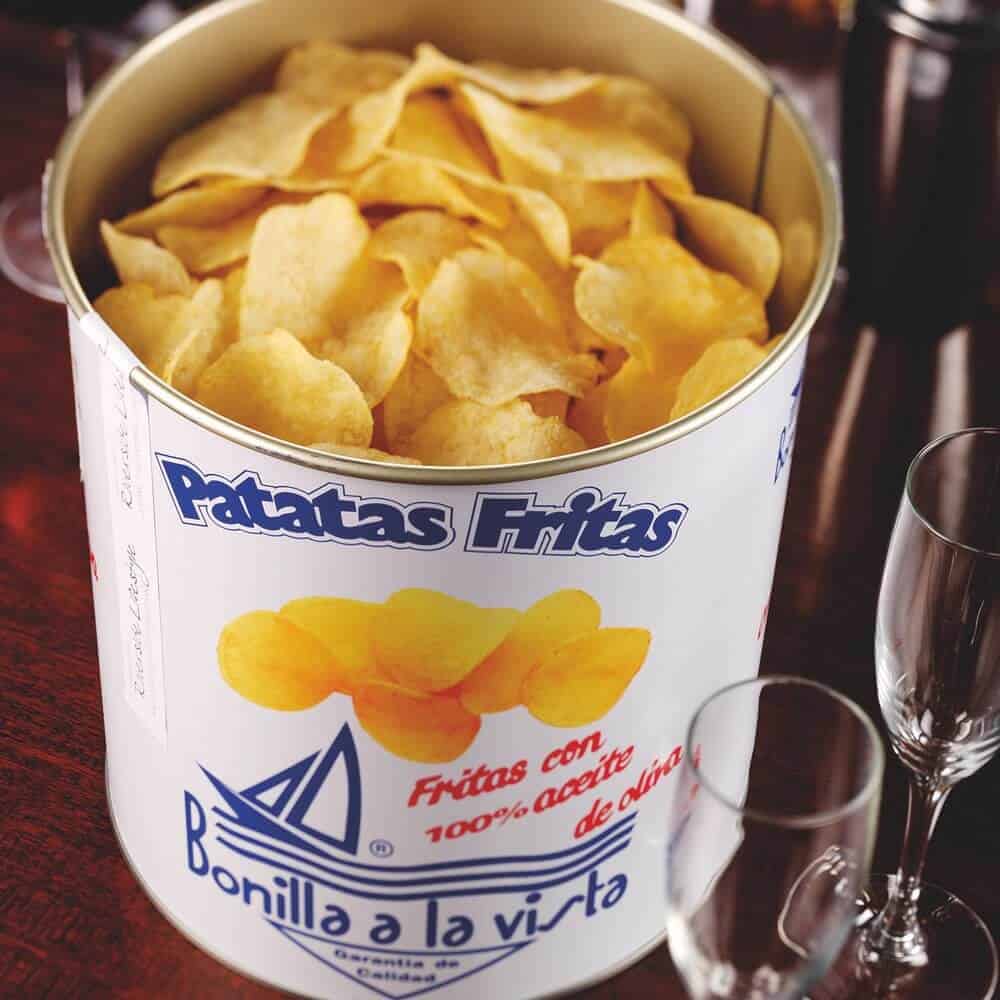 In Galicia, there are two types of turnip tops, the nabiza and the grelo; the nabiza which is the leaf and the grelo, which is a floral shoot.
Galician potatoes have been made into crisps for centuries, but none have captured the imagination of foreigners as much as Bonilla a la vista. A business in operation for 100 years, Bonilla a la vista crisps are sold in giant sought-after tins.
Considered a delicacy in Korea (and many other countries), they shot to fame when they appeared in the movie Parasite.
Hint: Bonilla is also a churreria, where you can enjoy the tradition of chocolate con churros.
Tarta de Santiago
The most famous and loved cake is the tarta de Santiago, which also has a PGI. There are many variations of this almond cake, not only in Galician cuisine but throughout the peninsula.
It relies on really phenomenal and fresh almonds such as Marcona and eggs with a yellower yolk than those that are common outside Spain. The Muslims, present in the peninsula for 800 years, cultivated and extensively used the almond. So, it is very likely that this cake which contains no fat is of Arab origin.
The characteristic cross of St. James is used to dust the tart with icing sugar. This is one of the many ironic twists of Spanish religious history. This "religious seal" was invented in 1924 by the bakers of Casa Mora in Santiago, a bakery you can still visit.
To make a perfect tarta de Santiago you will need this cross. I personally prefer the metal crosses to the stencils. Word of warning though, the crosses may raise an alarm at airport security if left in your hand luggage.
What to Expect from Galician Cuisine
Galician cuisine is made of simple plates of seafood, either steamed or a la plancha, the golden and baroque empanadas-full to the brim with sweet sofrito and bonito tuna. Come and taste the robust soup-stew of caldo gallego or a hearty lunch of beans, sausages and grelos. You may need to avail of a small siesta afterwards!
The octopus-pulpo a feira– is unmissable and has a range of textures from the crunch of the salt, the slight chewiness of the octopus and the starchy bite of the potato. No wonder it is a staple of every bar and restaurant.
The oysters, clams, zamburinas (scallops) and razor clams are truly fresh and cooked as natural as possible. They are also available canned in a dizzying variety of formats and prices. Many Spaniards savour these gastronomic delights with a great Albariño.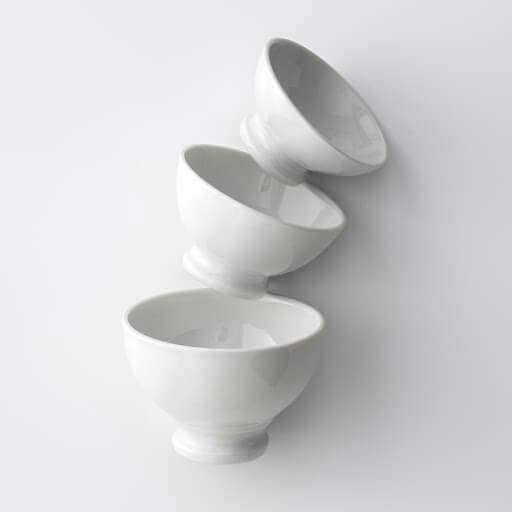 And A Glass of Galician Wine!
The region of Galicia has five wine DOs: Ribeiro, Ribeira Sacra, Rias Baixas, and Monterrei. Ribeiro is the oldest with an old custom of drinking the wine of the year in white porcelain cups. You can splurge on a set of these and buy from Sargadelos porcelain factory.
Although Galicia is better known for white wine made from grapes like albariño, the region offers many other varieties both white and red. I love the mencía variety used in the making of red wines.
It is no surprise, given the region's bounty that Galicia has a share of great gastronomic writers. Emilia Pardon Bazán, novelist and author of 2 best-selling cookbooks and Alvaro Cunqueiro, a multi-faceted writer and much-esteemed gastronome are just two of them.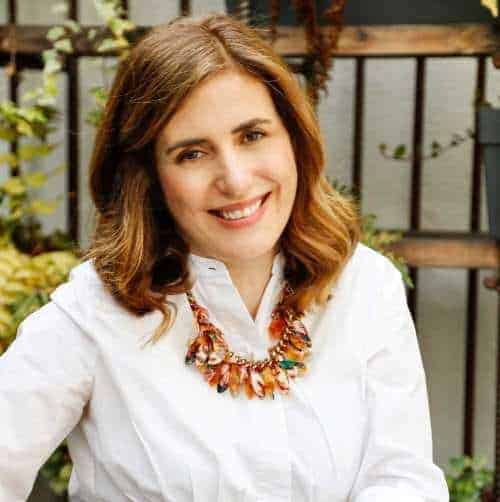 Born in Spain, Blanca Valencia grew up between Central America and Spain. She is a cook, teacher and speaker that specializes in Spanish food. Blanca has a Grand Diplome from London's Le Cordon Bleu and has run the test kitchen at Books For Cooks (London). She has also run a stage at elBullihotel (Seville, Spain), and the cooking school at Alambique (Madrid). She collaborates regularly with the Spanish Commercial Offices and gives talks and workshops about Spanish gastronomy at the Cervantes Institutes in the U.S. and Ireland.

Blanca is the co-host of Spicebags podcast, a podcast about international food and communities in an Irish context. In Dublin, Blanca has done classes in Triggerfish cookshop, Cook's academy, Catex, and the All-Ireland Tapas competition. Her favourite town in the Camino Francés is Sahagún, where her paternal grandmother is from.

Instagram: @blancsvalencia
Start Planning your Camino in Galicia!
With so much amazing food just waiting for you in Galicia, what are you waiting for?! Take the first step on your journey to Spain by getting in touch with us. Let us know which Camino route you are thinking about walking; we will put together a free itinerary for you!
Buen Camino!
The Camino is Open for 2023 Bookings!
Some of our top accommodation booked out in 2022, so get in now to secure the best accommodation for your Camino!
Discover this empowering journey across Spain, Portugal and France for yourself.

Journeys from 3 to 90+ days available.
Flexible itineraries Luggage transfers Private rooms & bathrooms
Contact us