Not sure which Camino route and stages to do? Should you travel by bike or on foot? What about group tours or walking with friends? We have some top tips on planning the best Camino for you! Remember the most important point to consider when selecting a route is YOU: Ask yourself what you want out of this journey and what you think you can achieve.
Here are some of the important things to consider when planning your Camino:
How long do you have?
There are plenty of options to fit everyone. This includes different lengths of time! Here are some options that you could consider for various timeframes-
5 days or less
5-8 days
Most of our stages on the major Camino routes are divided into sections of between 5 and 8 days, so you can choose any of these sections. Some of our most popular ones are:
9-11 days
If you'd rather take your time and walk shorter distances each day then try our Short Walking Days version of the last 100km of the French Way – 11 days
Combine the last two stages of the French Way and do a couple of longer days to make it from Ponferrada to Santiago in 11 days (Section 7 and Section 8)
Or walk one of the last 100km routes and add a few extra nights in Santiago or break days along the way
2 weeks or more
Mix and match! Combine any stages you like to make up the time you have. Perhaps the last stage of the Camino Primitivo and then on to Finisterre
The first two stages of the Camino Frances, and then come back next year and do the next two!
Walk a whole Camino! The Full French Way from St Jean Pied de Port to Santiago – 36 days
Start your Camino in Auvergne, France, by adding Le Puy Camino to your Camino Frances – 70+ days
As you can see, there is an itinerary to fit pretty much any schedule! It can be overwhelming trying to pick between them, so keep reading to help narrow your options down.
Learn more: Download your FREE Camino e-book!
Discover the routes and sections of the famous Camino de Santiago pilgrimage.
Download
Do you want a quiet walk or a busy one with lots of new friends?

The busiest route is the Camino Frances and the busiest section of that walk is the last 100km. If you are looking for the full spirit of the Camino with plenty of pilgrims to talk to and walk with then these are a great option. The Camino Portuguese is becoming more popular too, especially from Tui to Santiago. You'll meet people along the way and have plenty of opportunities to swap stories.
If you are looking for a quieter route, choose any of the other ones. The Camino del Norte, Camino Primitivo, Via de la Plata, Le Puy Camino, Camino Finisterre and the Camino Ingles are all more isolated and less well known, so you could walk some days completely on your own. Walking alone is a great option if you want room to think, meditate, and be uninterrupted for a while.
You can also find quieter times on the popular routes by sticking to less popular seasons. March and October are the beginning and end of the Camino season, so walking in these months will mean emptier accommodation and fewer interactions.
Do you prefer walking or cycling?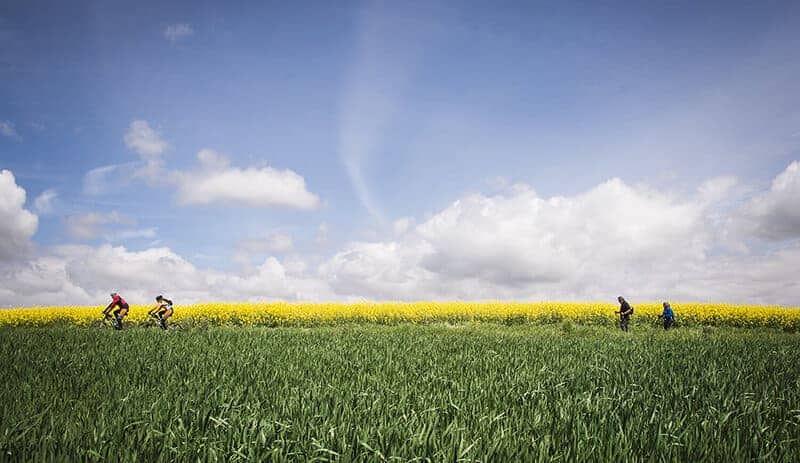 Walking: All our itineraries are walkable! The world is your oyster.
Cycling: We recommend cycling the French Way or the Portuguese way. These routes have the most established trails and facilities for cyclists. If you are looking for a more challenging itinerary, please contact us for advice on walking alternative routes.
Is your goal to reach Santiago de Compostela?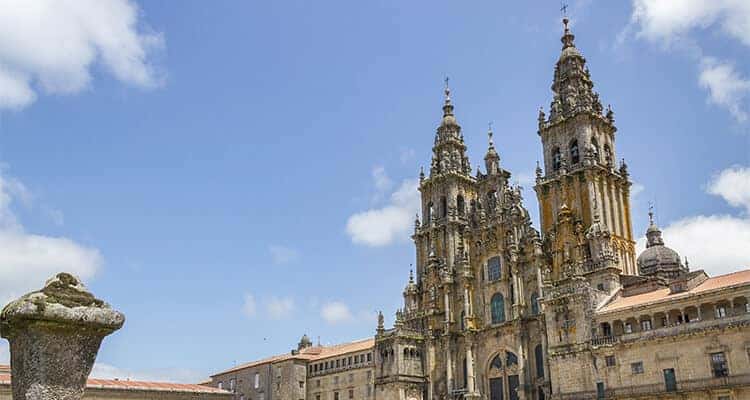 Yes
The French Way, the English Way, the Portuguese Way, the Original Way and the Via de la Plata all finish in Santiago. If your aim is to finish your walk here then plot your route backwards from Santiago for the number of days that you have. Remember that you can always add extra rest days along the way or split some longer days in two if you'd like to take it slower.
No
If Santiago is not your priority then try one of our other favourites: the French Way from Pamplona to Logrono offers plenty of excellent wineries, Le Puy Route from Conques to Cahors is an excellent taste of France, and the Camino del Norte is a stunning trek along the north coast of Spain.
The Finisterre Way starts in Santiago and finishes at the lighthouse of Finisterre which was considered by Medieval pilgrims to be the end of the world.
Do you want to receive your Compostela certificate?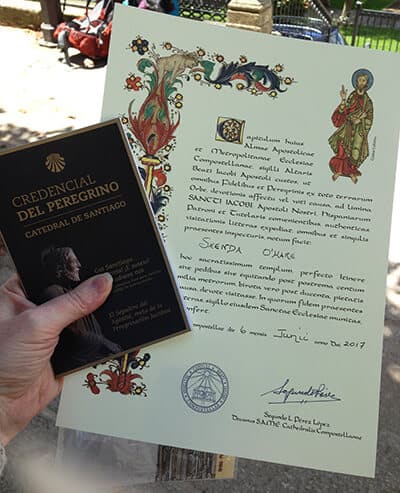 In order to obtain the Compostela certificate, you will need to walk at least 100km of the Camino and finish in Santiago.
If you are cycling then you'll need to cover at least 200km.
The last stage of most of our Camino routes will cover at least 100km to make sure you can achieve your Compostela.
If you walk the Camino Inglese you can start your walk from the UK or Ireland and count 25 km of your walks on official Celtic Caminos towards your Camino in Spain.
What level of comfort do you want?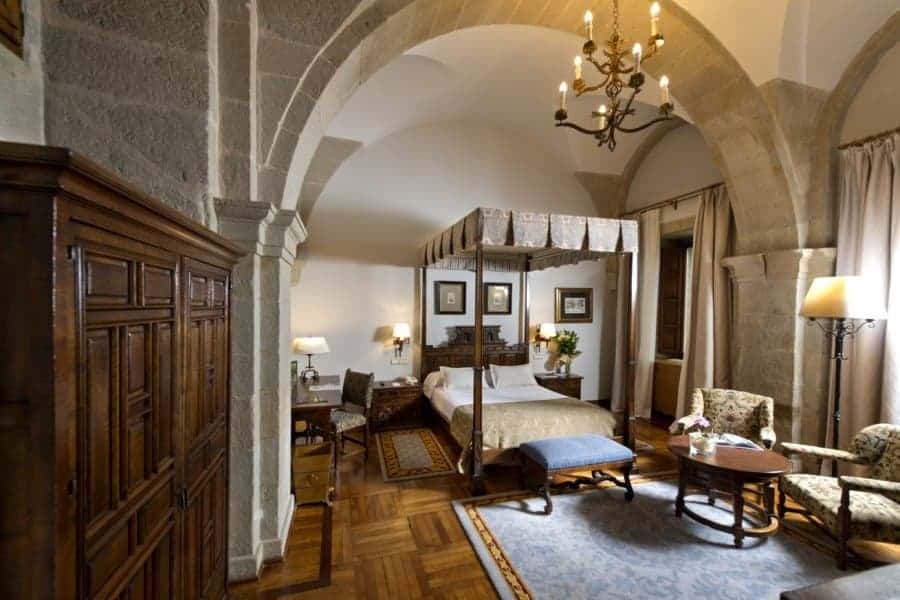 Luxury
Stay in our selection of 4 and 5 stars hotels in large towns including the Paradores – ask us for details or check out our Camino Deluxe packages
Comfortable
All our itineraries include stays in the best 2-3 stars hotels along the way.
Cosy
Authentic accommodation with high levels of comfort. Stay in delightful guesthouses and bed and breakfasts along the French Way from Sarria to Santiago or along the Portuguese Way from Tui to Santiago.
Basic
Stay in the nicest pilgrim hostels with a minimum level of comfort: Starting from €270 per week per person we can book you into shared dormitories in our pre-selected and approved hostels or budget hotels.
Budget
If you are on a shoestring budget and want to experience roughing it, choose walk-in Municipal Albergues and stay in shared dormitories (we do not book this accommodation for you). Download our Camino de Santiago Android Smartphone Guide for free, and get your luggage transferred on the hardest / longest walking days for €10 per day.
What is my reason for walking the Camino de Santiago?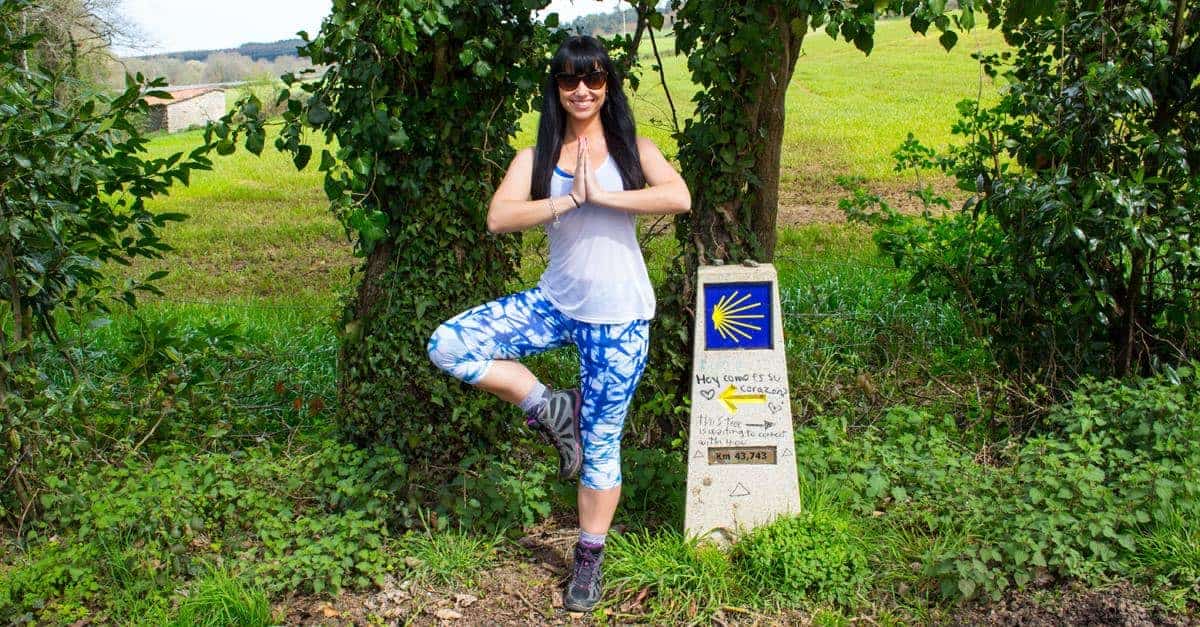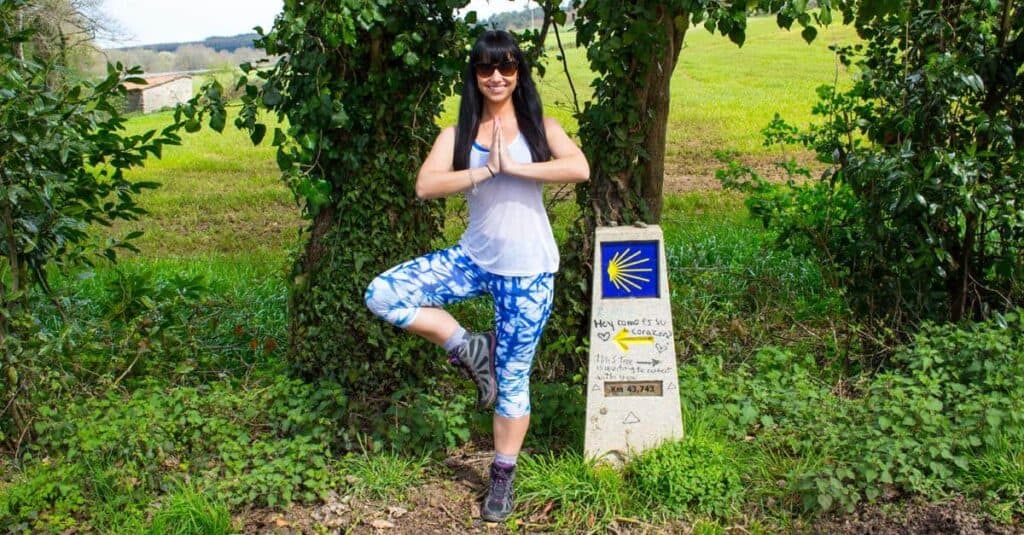 Introspection / Spirituality: Choose one of the quieter routes for quality time alone, i.e., the Finisterre Way, the English Way, the Original Way or the Le Puy Route.
Meeting new people: The full French Way or the French Way from Sarria to Santiago is your best choice.
Exercise: All our walking or cycling itineraries are great exercise but if you are looking for a bit more of a challenge then choose a more mountainous section.
Local Culture: For a unique immersion into the local culture we recommend the full French Way, any of the Le Puy Route or the Portuguese Ways.
Gastronomy: If enjoying delicious wine and meals on the Camino de Santiago is your main motivation we recommend the Le Puy Route, the Portuguese Way Lisbon to Porto, the Via de la Plata or the Camino Portuguese Coastal.
Landscapes: If you want spectacular scenery we recommend the French Way from St Jean to Pamplona, the Le Puy Route from Conques to Cahors, the Original Way and the Camino Portuguese Coastal.
Do you want to go alone, with your partner or as part of a group?
As you can see, there are loads of options for everyone. We hope this has helped you to narrow down the Camino routes and options that would best suit you.
If you are still considering a few options we highly recommend that you get in touch with us. A dedicated Camino Planner will help you to figure out the route and sections of the Camino that will fit your timeframe, budget, and goals.
Buen Camino!
The Camino is Open for 2024 Bookings!
Get in now to secure the best accommodation for your Camino!
Discover this empowering journey across Spain, Portugal and France for yourself.

Journeys from 3 to 90+ days available.
Flexible itineraries Luggage transfers Private rooms & bathrooms
Contact us