One of the wonderful charities that we have worked with in the past, Focus Ireland, is running a virtual Camino! This fundraiser is a wonderful way to embrace the Camino spirit while we wait for the world to open up to travel again. Focus Ireland ran a Camino Challenge fundraiser with us back in 2015. We are thrilled to support them again in this fundraiser by providing vouchers and fitness trackers as prizes and incentives.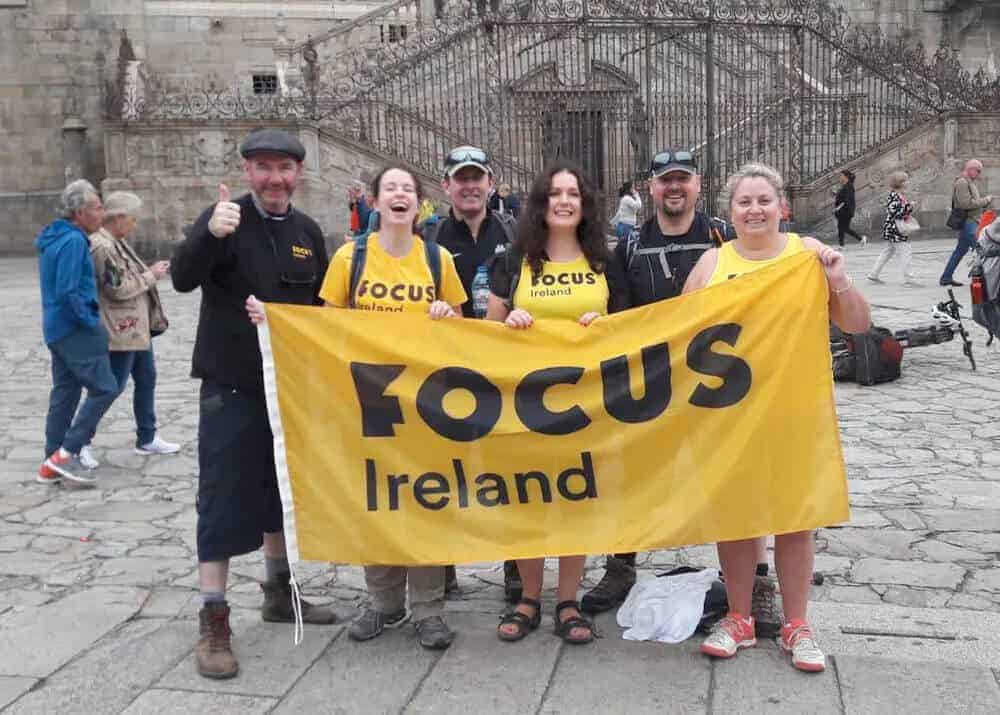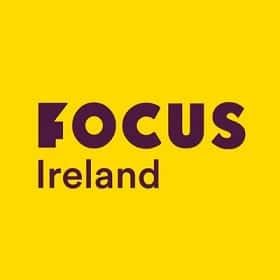 Who are Focus Ireland?
Focus Ireland does incredible work to prevent people from becoming, remaining or returning to homelessness in Ireland.
They provide a range of services to at-risk people, from information and helping them to access support through to promoting the needs of homeless people at a government level.
Here are all the details so you can join in the "Camino De Quarantine" yourself!
Walk 114km, fundraise for Focus Ireland, learn all about the Camino and win amazing prizes provided by Follow the Camino.
Virtual Camino Walk: challenge yourself to walk 114km (the last section of The French Way) in 5 weeks or less and fundraise for Focus Ireland.

Click HERE to get started!
What is Focus Ireland's Virtual Camino?
Due to current travel restrictions and lockdown nationwide, Focus Ireland have started our Virtual Camino fundraiser. Join in to keep you active while staying safe this February and March! The immersive experience includes walking notes from each town so you can indulge in the Camino Culture while walking on Irish soil.
As you log your distance, you will also receive updates about which town you are "approaching" next. You will also receive recipes on typical meals along the way, related books, films, podcasts and playlists to keep you in the Camino spirit!
Thanks to Follow the Camino, Focus Ireland are offering prizes for their top fundraisers in 2021! Every participant who raises €100 or more on their Virtual Camino page will receive a €50 voucher for Follow the Camino trips.
The top 20 fundraisers will also receive a brand-new fitness tracker! And the top 3 fundraisers will receive a brand-new fitness tracker and a €100 voucher for Follow the Camino trips. Winners will be announced on March 31st (Must be personal page, not team page).
Last but not least, your online fundraising page will give you passport stamps for each town you reach. The stamps are similar to the ones you would collect on a real Camino! Once you have collected all your stamps and reached your fundraising goal, Focus Ireland will post you your certificate of completion.
What do I need to do?
Set up a fundraising page and ask your friends and family for support.
Walk 114km in 5 weeks or less and reach 1 new town per week.
Use our walking notes and Camino Culture tools to learn more about the Camino.
Focus Ireland have also opened up their Virtual Camino to schools. Transition year students or any other class can set up a team page and have their students take part as members. See more information here – https://www.focusireland.ie/get-involved/fundraising-events/virtual-camino-schools/
If you have any questions, feel free to email Focus Ireland at events@focusireland.ie or call 086 608 8998.
Learn more: Download your FREE Camino e-book!
Discover the routes and sections of the famous Camino de Santiago pilgrimage.
Download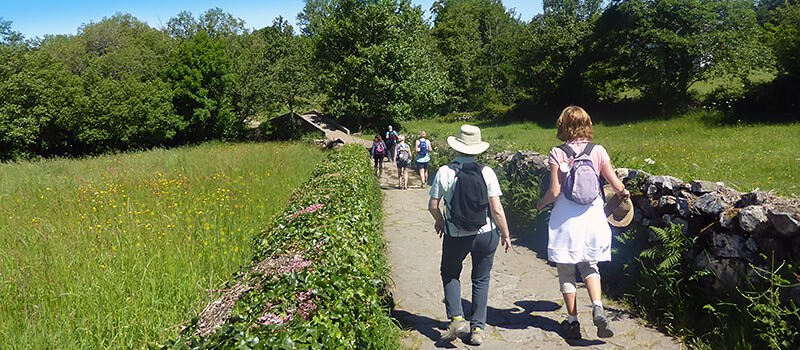 We can't wait to see you all getting involved! Remember to tag Focus Ireland and Follow the Camino in your social media posts about your fundraiser and have fun!
If this Virtual Camino has sparked your interest in booking a real Camino for next year then get in touch with us! We can answer any of your questions and help you to plan your dream walking holiday. We can't wait to see you on the Camino de Santiago.
Don't forget to check out Aneka's London Virtual Camino.
Embrace the Camino
Solo, with friends, with family or as part of a guided group – Let us help to create your dream trip!
Reconnect with your love of travel on the ultimate bucket list adventure through Spain.

Whether you have 5 days or 50 days – there is a Camino for you.
Flexible itineraries Luggage transfers Private rooms & bathrooms
Contact us