Are you looking to spend some time on your own? Whether you are looking to get some ME time to reconnect with yourself or just it is so difficult to find friends with the same tastes and love for travelling – the Camino de Santiago is one of the best destinations for solo travellers.
The Camino de Santiago with its excellent infrastructure, loads of company on the way and exquisite Spanish food and wine, is like a paradise destination for people travelling on their own.
Also, the co-founder and CEO of Follow the Camino, Umberto di Venossa walked the Camino for the first time back in 2007 and did it on his own!
The spirit of Camaraderie
It doesn't matter where you come from, your religion or beliefs; there is a brotherhood and spirit of camaraderie on the Camino like in no other place.
People are open and often willing to talk and to share their experiences. You can choose to walk part of the Way in company or to continue on your own. It is opt to you to decide how!
Meet and mix with the locals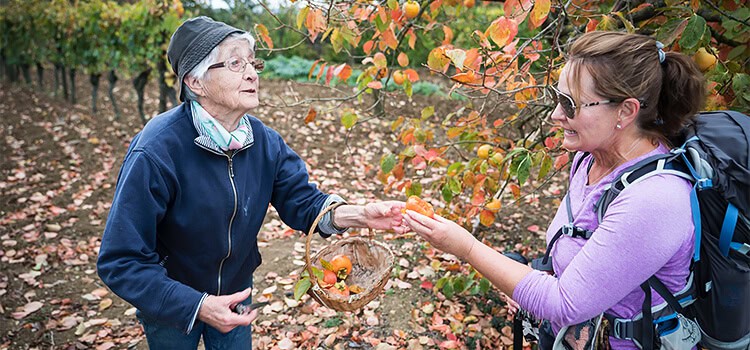 Spanish people are considered very talkative and proud of their origin, food and traditions. The Camino de Santiago is a great opportunity to discover more about Spain, what a better way to experience the Camino than through the local's storytelling?
Don't be afraid to wave when you hear 'Buen Camino', this is the particular Camino greeting that locals say to people walking to wish you a good journey.
Safe for Solo Travellers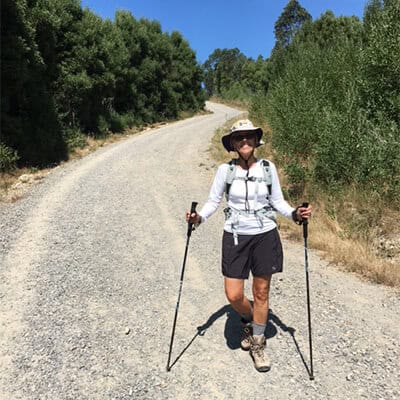 Spain and Portugal are relatively safe countries in general, and plenty of people travel here by themselves each year with no issues. Solo travellers on the Camino are even safer, as there are many people around that you can walk with and get to know.
Just remember that you are only as alone as you choose to be on the Camino. 
Many people start out walking alone either by choice or by circumstance and develop wonderful friendships along the way.  Don't let being a solo traveller stop your adventure! And don't be afraid to meet new faces on the Camino de Santiago!
Join a Group Tour
Many people prefer walking with people, but don't have anyone travelling with them.
Camino Guided Tours are a very popular option for Solo Travellers who want to meet new people and learn local history while on holiday. From day one, a Certified Local Guide will lead the way, look after you, converse with locals and share personal stories that you wouldn't hear elsewhere.
Guided group tours on the Camino run throughout the year, with different route options.
These are a fantastic option for solo travellers who want a group of instant friends and a knowledgeable guide to take their Camino pilgrimage to the next level! Learn more about our guided tour options here.
Best Routes and Times to visit for Solo Travellers?
Most Irish people planning to walk the Camino tend to avoid the hot and extremely dry months of July & August. The most popular times to go are April to June and also September and early October.
The best routes to choose, particularly for solo and first-time walkers, are the one that ends up in Santiago de Compostela, which allows you to experience the most popular sections and also to meet and socialise with other walkers and pilgrims. These also allow you to obtain your certificate of completion or Compostela from the famous Cathedral of Santiago. We would recommend either:
the Last 100km along the Camino Frances from Sarria to Santiago de Compostela – This is the most popular route crossing the hilly landscapes of Galicia.
the Last 100km along the Camino Portuguese from Tui to Santiago de Compostela – This traditional inland route takes you from the border of Portugal and Spain up through a mixture of vineyards and the countryside to reach Santiago.
For a different experience of the Camino and one which is a bit more challenging than usual, we would recommend walking the first section of the Camino Frances, from St-Jean-Pied-de-Port in France, crossing the Pyrenees Mountains. At first, it follows the Route de Napoleon over the Roncesvalles Pass (1500m) in the Basque Country, and then crosses into more gentle terrain in the great region of Navarra and ending in Pamplona.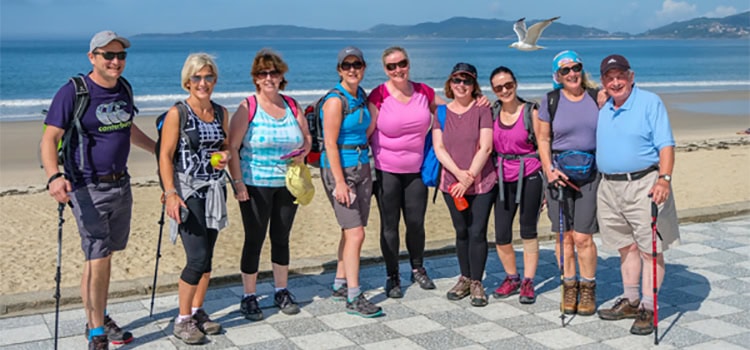 Sharing this unique experience with a group of pilgrims can be very rewarding. Walking as part of a group is a wonderful bonding experience, allowing you to share the great sense of achievement that comes with walking the Camino and also create special memories together.
Why book with Follow The Camino?
We Put Your Mind At Ease
Walking or cycling holidays on the Camino de Santiago can be stressful to organise. That's where we come in! We have over 15 years of experience planning complex walking holidays for our clients. We look after everything from itinerary planning, hotels, luggage transfers, meals, airport transfers, food & wine experiences, day tours and other special requests. All you have to do is walk!
Guaranteed Quality and Service
We have a passionate and experienced staff that will guide you on your journey and will organise all logistics and bookings. Members of our team have walked each of the Camino routes and know all the best kept local secrets and great places to stop along the way. We go above and beyond for our clients, all the time – this is reflected in our consistently high reviews on TripAdvisor and other websites.
We have a fantastic relationship with our suppliers and have been working with them for more than 10 years. Just like us, they will go the extra mile to ensure your needs are met.
Tailor-made Trips To Suit All Needs
We understand that no two clients are the same. This is why we endeavour to listen to your interests and what you hope to get out of your Camino and plan your trip accordingly. We want you to get the most out of your Camino experience. In addition to our comfortable 2 and 3-star packages, we can offer you premium upgrades or a budget option – whatever meets your own needs.
If you want to extend your stay in certain places or invite a friend to join you for the last part of your trip – that is no problem.
We've Got Your Back, 24/7
Sometimes emergencies happen. Our multilingual Holiday Success Team is available 24/7 to help you on your journey and resolve your issues. We will talk directly to suppliers in their own language to ensure that whatever needs to be done to sort out your issue will be done.
We also have a Mobile App that provides detailed information about your trip, maps, vouchers and a special Off-Track Alert that you can use if you get lost and want to get back onto the track.
A Personal Touch
From the moment you make contact with us until you're home safe, you'll be working with your own dedicated Camino planner. They will help fine-tune your itinerary to make your bucket list item and real-life adventure of a lifetime – that's right, no automated systems or multiple agents. We get to know our clients personally, so we can design your trip with you in mind. Many of our clients have come back to us year after year to organise their holidays and we reward them with an exclusive loyalty bonus.
Does that sound like what you are looking for? Start planning your Camino with a free quote from us!
Walk the Camino in 2021!
Escape from your normal life and take on a new adventure.

Reconnect with yourself and meet new people on the way!
Flexible itineraries Luggage transfers Specially selected hotels
Contact us