One of the most common questions that people ask about the Camino is how much they should budget. How much does it cost to walk the Camino de Santiago? Here are some tips and guidelines for your Camino budget and what you'll spend each day on the Way.
How much money you'll need for the Camino will depend on the length of your trip, the Camino route that you walk, the time of year, and how extravagant, or frugal, you plan to be.
Most people suggest budgeting about €50 per day if you plan to stay in hostels with communal sleeping and bathrooms. If you are booking with us then all your accommodation, breakfasts, and services are included so all you'll need is money for treats and food along the way. This is likely to be about €20-30. You could certainly spend more – champagne and lobster for lunch? Yes please! – but €20-30 would be an average daily budget for meals and a coffee or ice cream as you walk.
Camino Accommodation for Every Budget
Accommodation is something you have to factor in if you are not booking through a provider like Follow the Camino.
Municipal allergies with shared sleeping areas and bathrooms cost between €8 and €15 per night. Private rooms will likely cost upwards of €40 a night for a pension, and up to €100 for a 3 star (5-star Paradores would go up to €280 per night!). There are plenty of options along the Camino for every budget and it just depends on you which accommodation option will you choose. From the luxurious suites to the hostels and albergues.
You'll Buy Lots of Food
Trekking all day will work up an appetite so you'll spend a lot of your daily Camino budget on food. Luckily food in Spain and Portugal is generally very reasonably priced.
To get you going in the morning, a coffee and a pastry/ toast for breakfast costs usually under €2. A big sandwich for lunch will be about €5 in most places.
For your main meal, a menú del día at a cafe or small restaurant costs between €10-15 euro. Normally, this includes a soup or salad, a main course, and dessert usually with wine included – all for one price. It's probably the most economical way to eat out in Spain! If you're looking for mid-day snacks, shops are relatively easy on the pocket too.
You'll want to splash out on some of the amazing regional specialities too as you go, so squeeze in a bit extra for those.
Get Good Gear
Some things are worth spending a bit more on for your Camino. A really good pair of shoes and a well-fitted backpack are two of them. On the other hand, you don't need the latest and most expensive version of everything. If you already have a good raincoat at home, bring that. If you already own a water bottle, don't buy a brand new one. You can also find some amazing quality walking gear second hand. For folks in the USA check out REI's second-hand section. There are also online second-hand stores in most countries that have great gear for much less. It's also more eco-friendly to buy second hand!
We would recommend bringing most of your gear from home. You don't want to be shopping over there, rushing around for the rights stuff with less choice and advice (they may not speak your language). If you do need to pick up an extra pair of socks or a new hat there will be shops along the way that cater to pilgrims and will have a few options for you.
It is also important to get used to your gear and wear it in propperly to avoid blisters and rubbing!
Inspired? Download Our Camino Packing List!
Everything you need to pack to walk the Camino de Santiago.
Download
Cash or Card?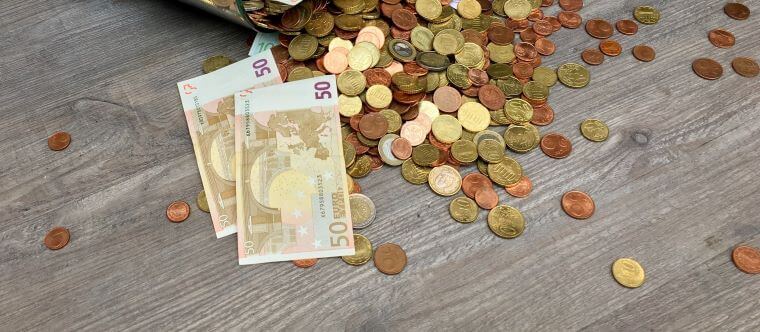 You will mostly be using cash in smaller towns as credit or debit cards may not be accepted. ATMs, where you can use a debit card to obtain cash, are relatively frequent on most Camino routes, but they can be quite sparse on certain stretches. Ask your Camino Planner about any places where you might want to stock up on a bit extra.
Be aware of your international withdrawal fees, depending on your bank. Some banks will charge a few euro for each withdrawal, which can add up quickly.
You're better off taking out enough to last you a few days. Just in case you are unable to find an ATM during that time.
Many walkers carry cash in pouches around their neck or in a money belt. Withdrawing €100 to €200 at a time should bring you a long way.
If you are travelling from outside the EU, especially from the USA, you should notify your card-issuing companies of your plans before leaving. Sometimes, as a security measure, cards are automatically blocked when they are used in a country outside their origin. Pre-notifying your card provider should prevent this from happening.
Insurance
There are a number of ways to save money on the Camino but skimping on medical and travel insurance should not be one of them. Insurance is inexpensive and provides great peace of mind.
Travel Insurance generally provides cover for:
Emergency medical care
Cancellations or missed flights
Lost luggage
Lost money, passports and other important items
And a variety of other things.
Have a look at companies like World Nomads for options.
Discounts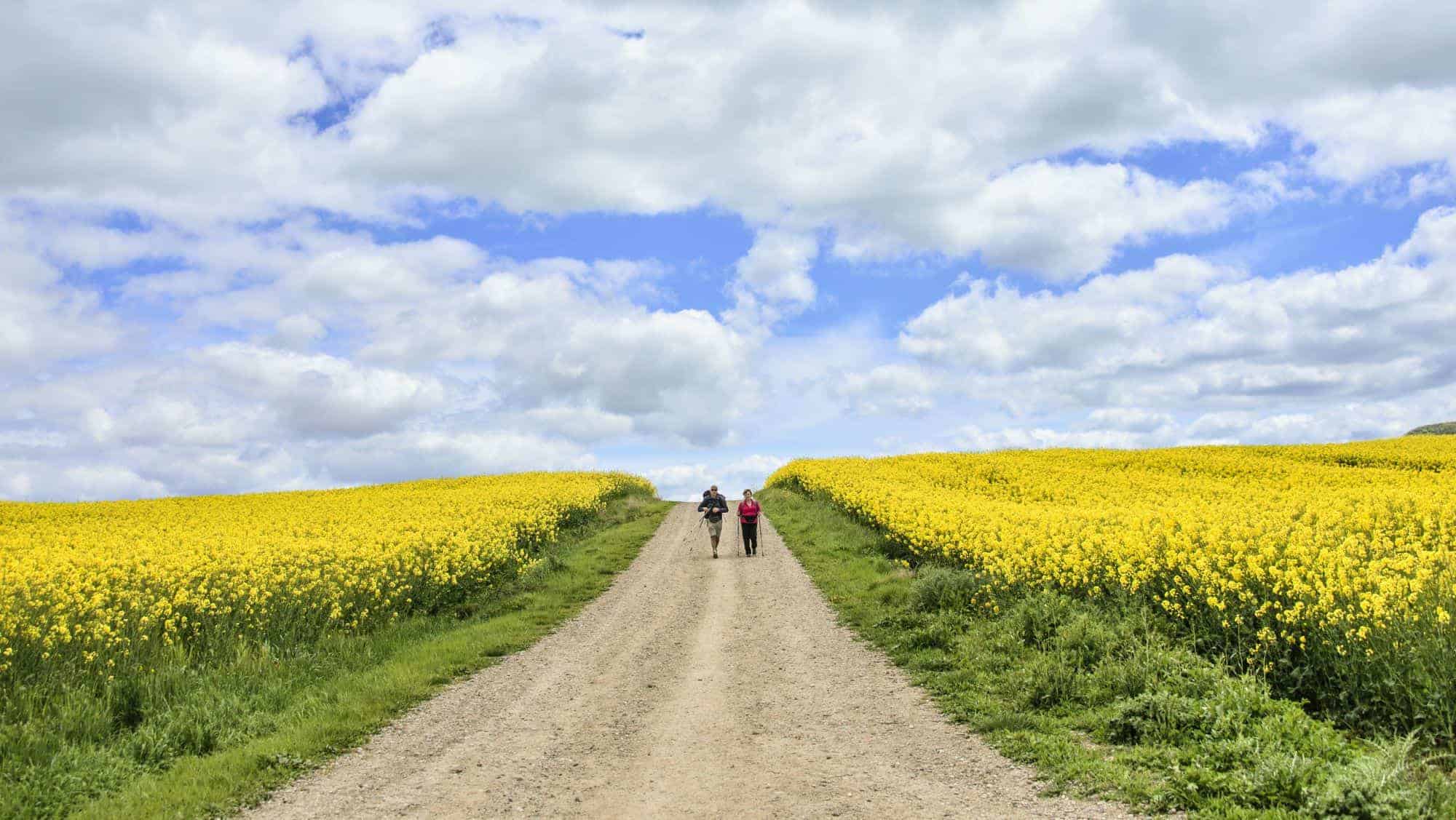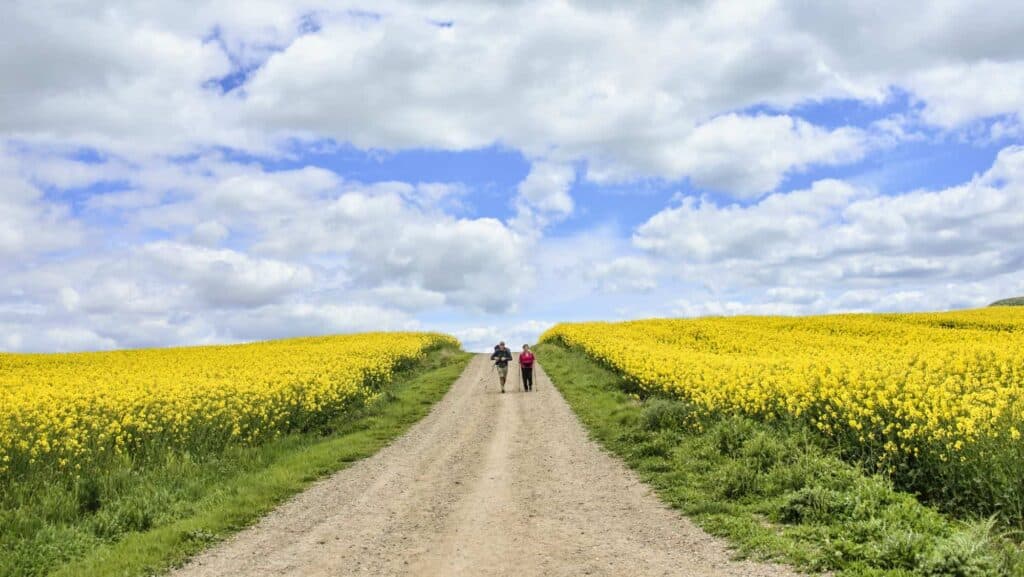 For folks who want to get the most out of their Camino budget, we recommend starting your plans early. Not only will flights and transport be cheaper but you are also more likely to find early booking discounts and perks.
If you book your trip with us two or more months in advance you'll be eligible for a 5% discount, and returning customers get a 10% discount!
We hope this blog has helped you to understand how much it costs to walk the Camino de Santiago. The Camino is about relaxation and enjoyment, and money troubles don't fit into either of those categories. But if you prepare and budget well, and are sufficiently covered in case of emergencies, you'll have nothing to worry about.
If you have any more questions about budgeting for the Camino, planning a Camino de Santiago tour or anything else, please contact us at info@followthecamino.com – we are happy to help!






Take the School Trip You'll Never Forget!






The ULTIMATE Educative Adventure Across Spain, Portugal, or France.






Connect with your students as you share this incredible experience.



From accomodation to airport transfers, we can plan the ideal Camino for your class.






 Flexible itineraries    Luggage transfers   Private rooms & bathrooms




Contact us