The Camino de Santiago pilgrimage has evolved a huge amount over the last few decades, and so has the accommodation that is available along the routes for pilgrims. You will find everything from incredibly basic hostels with bunk beds packed into large rooms, to luxury private rooms in hotels with ensuite bathrooms and room service.
Historically, pilgrims would have stayed in a combination of hospitals and hostel-style accommodation. This would have been set up by various religious orders that were targeted towards providing support and shelter for pilgrims. The accommodation would have been very basic, sometimes being no more than a space on the floor to roll out a mat.
Pilgrims would have made a donation to the religious order in line with what they could afford. It is still possible to stay in some of these places but they are much fewer than would have been in their heyday.
Everyone's pilgrimage is different and we know that factors like mobility, budget, desired level of comfort, and how your body handles long walks will all impact the accommodation that you choose. That is why we have built relationships with a wide range of providers, so we can offer you the accommodation that is best suited to your journey.
Here are some of the main options that we offer, and you can mix and match too!
Luxury Hotel Accommodation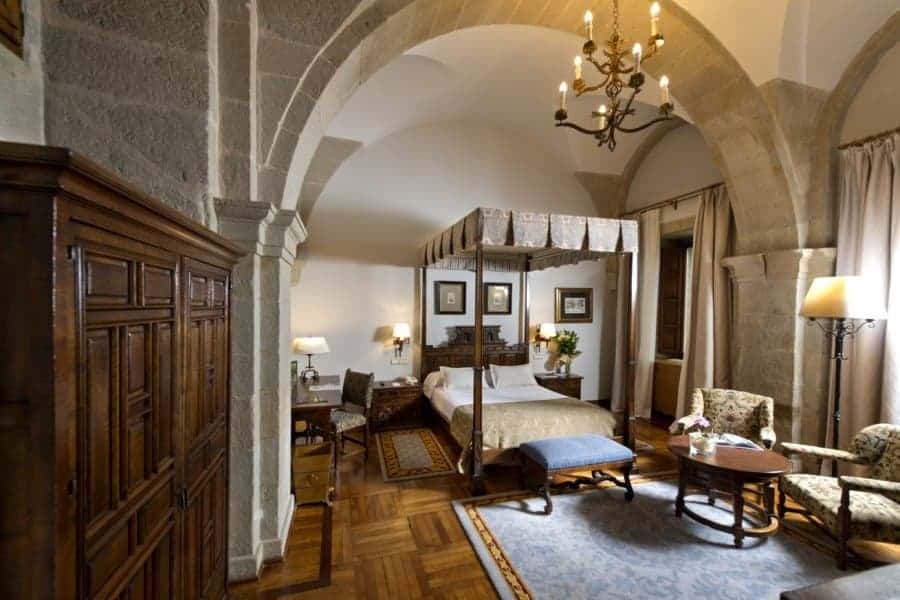 Add an extra level of comfort and service to your accommodation with our luxury options. These are especially lovely for Camino journeys that are celebrating a special birthday, anniversary, honeymoon, or personal achievement!
You can upgrade your Camino accommodation experience to 4 and 5* hotels or Paradors in most larger towns. Paradors are luxury hotels across Spain (Pousadas are the Portuguese equivalent) that are usually located in buildings of historic importance. They may be in old monasteries or castles, or they may be in less significant buildings but in areas of natural significance such as nature reserves. A night or two in a Parador is a real treat and is the perfect way to celebrate a special occasion!
Talk to us about your special Camino and we can also assist you with this ensuring that you get the quality of accommodation you are looking for whilst also being close to or on the Camino.
Standard Hotel Accommodation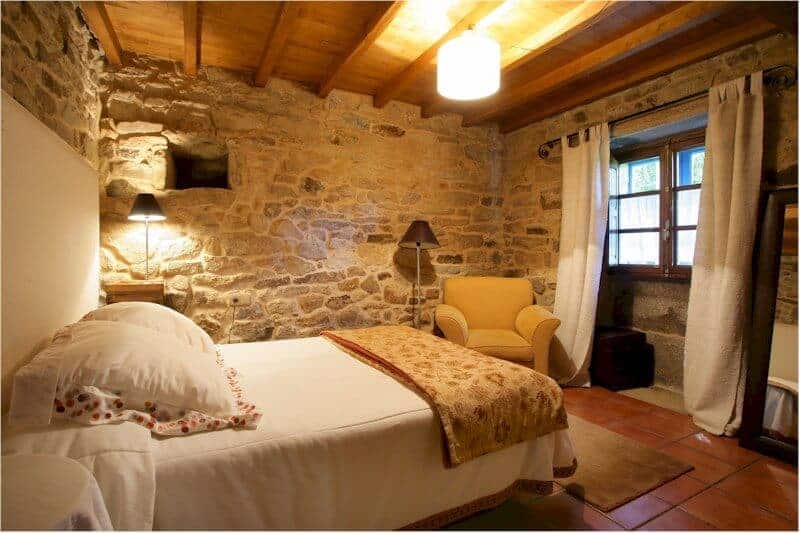 Our first choice of accommodation for our clients is in hotels. When selecting the hotels we use we take into consideration their location to the Camino, the level of comfort and service they provide as well as their price and character. This has enabled us to pick what we consider some of the best accommodation along the Camino de Santiago.
As the Camino goes through the heart of the towns it passes through, our first choice of accommodation will always be in the historical quarter or centre of the town, so after a day of walking it will be easy for you to find your accommodation.
The beginning and end of each section are generally in larger towns where we book hotels of a 3* standard. In smaller towns, villages or hamlets we book hotels or guesthouses of a 2* standard.
Our selection also depends on the local infrastructure in smaller towns and villages. Here, they may not have any officially rated accommodation and so we would book you into a carefully selected non-rated guesthouse.
Our standards, however, do not drop, these guesthouses are generally wonderful family-run establishments that will provide you with a genuine local experience.
You can even request more of these guesthouses, as we love offering a more "homely" bed and breakfast option to those who are looking for high quality rustic charm.
Budget Accommodation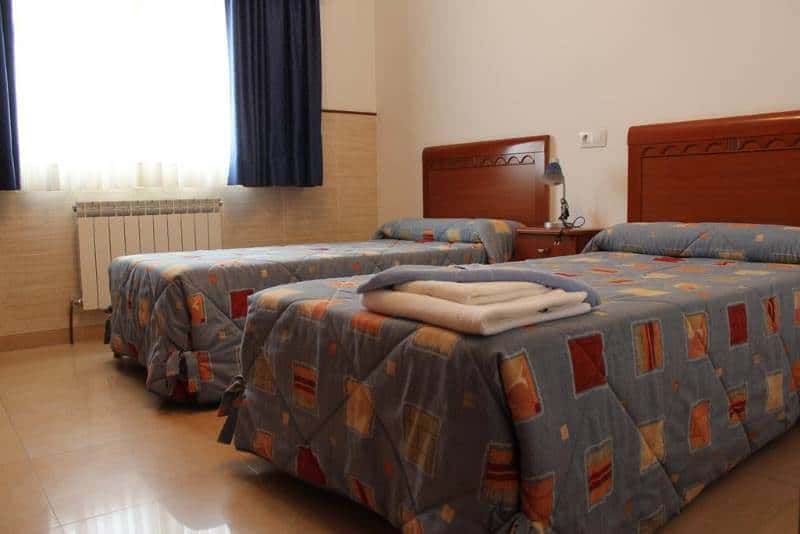 We understand that not everyone is looking for higher starred hotels so we have a budget option available. For our budget option, we will select private rooms in pensions, and albergues as well as perhaps some hotels in the larger towns.
Even though this is our budget option we will always try to book you the nicest option available in your price range with a private room with a private bathroom. However, as this is budget accommodation – depending on the location and local infrastructure – private rooms and bathrooms may not always be guaranteed.
We will let you know all the available accommodation options for your budget when you contact us.
Hostel Accommodation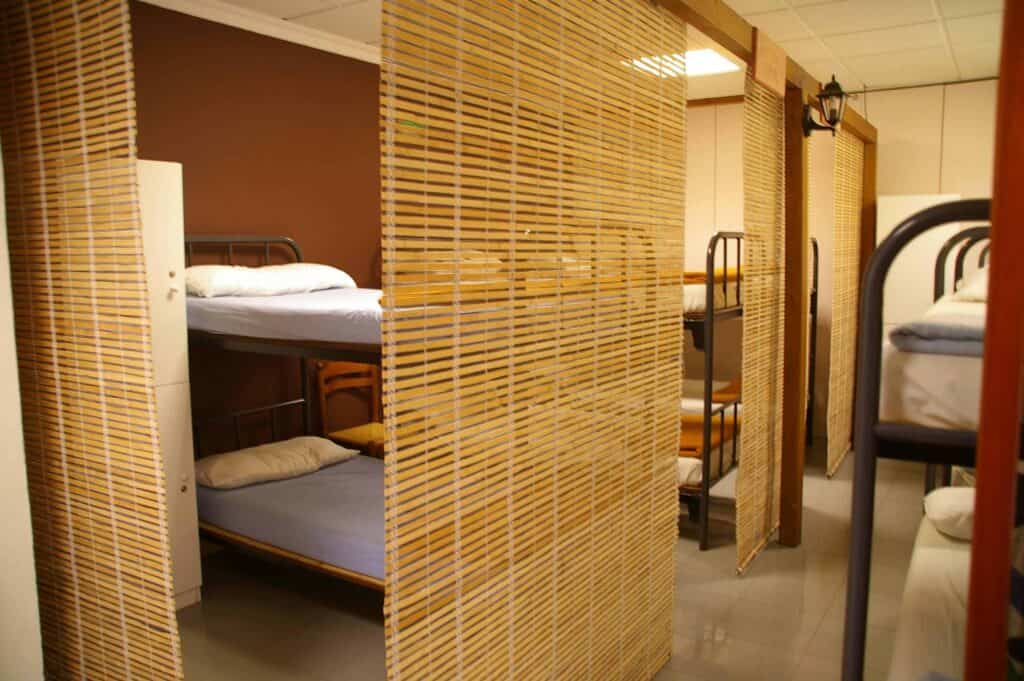 For the client looking for what many see as the "traditional" accommodation of the Camino, hostels, we can also book these. This is also the cheapest accommodation option.
Hostels on the Camino will consist of a large room with multiple bunk beds and shared bathroom facilities. Some are smaller with 12 or so pilgrims to each room, and others are larger with up to 50 people sleeping in the same room!
There will be snoring, a few smelly feet, and possible waits for the bathrooms, but it is a very community-focused experience to stay in hostels and albergues on the Camino de Santiago. You will meet plenty of people and there are often shared cooking facilities or meals available here too.
Every hostel is different, so it is worth having the insider knowledge on which might suit you. We only choose hostels that we know and trust, so whilst you will still get the hostel experience you won't be 'roughing it' completely!
Although you can just book into a hostel on the day, when you book through us you have the peace of mind that you have a bed waiting for you and that you won't turn up at a hostel only to find out that they are full and you need to keep walking to the next hostel.
Hostels may not be appropriate for light sleepers or folks with different abilities. If you have any additional needs from your accommodation on the Camino, such as wheelchair access or added assistance bathrooms please let us know.
Maintaining standards of hygiene and quality have always been a priority for our Camino de Santiago suppliers. New measures have been introduced due to COVID-19. Check them out before you reserve your ideal accommodation!
Reserve Your Ideal Accommodation Now!
If you would like to try a few options then talk to our Camino experts about what is available on your chosen Camino route. They know all about the different places that past pilgrims have loved!
We are proud to work with a wide range of clients, so if there is something extra we can help you with to make your Camino accommodation accessible and comfortable please get in touch.
The Camino is Open for 2024 Bookings!
Some of our top accommodation are already booked out for 2023, so get in now to secure the best accommodation for your Camino!
Discover this empowering journey across Spain, Portugal and France for yourself.

Journeys from 3 to 90+ days available.
Flexible itineraries Luggage transfers Private rooms & bathrooms
Contact us