Walking or trekking poles are useful equipment if you are planning a long-distance walk on the famous Camino de Santiago. Pilgrims have a lot of questions about whether or not to use walking poles.
They are surely something to consider bringing with you on the Camino journey because they provide good support and their use improves the regularity and rhythm of walking and breathing.
They also reduce strain on the joints to relieve the hips and spine on rough terrain (especially those with the Antishock system). Check out our Gear we love 2021 list where walking poles made the cut!
Walking Poles on the Camino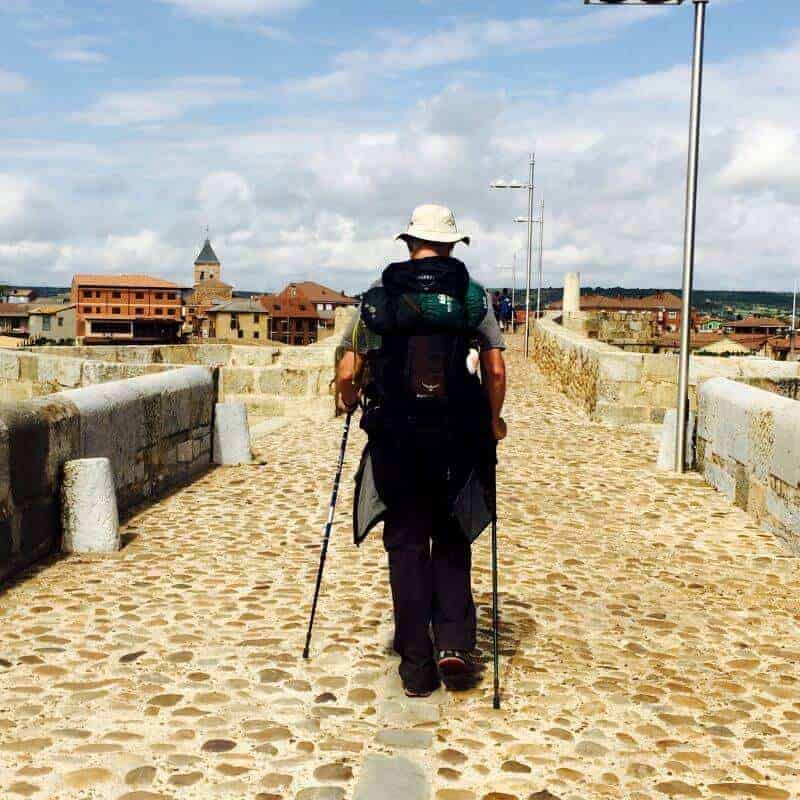 Not all pilgrims need walking poles, if you prefer to walk without them, it is better not to use them. It is definitely a personal preference rather than a requirement.
You will definitely come across many pilgrims who use walking poles on the Camino and many who do not.
Some pilgrims use one pole, others use two. It depends on age, fitness, walking style, distance, balance, strength, and many other things.
Keep in mind that with walking poles you will have your hands full all the time, so you may need to stop or hold your poles while reading your walking notes or eating.
Our favourite walking poles are collapsible, so you can easily put them in your backpack if you feel like you don't need them for a while. Check our blog post with 5 must-know hiking techniques to make your Camino easier, including how to use walking poles.
How to Choose the Right Walking Poles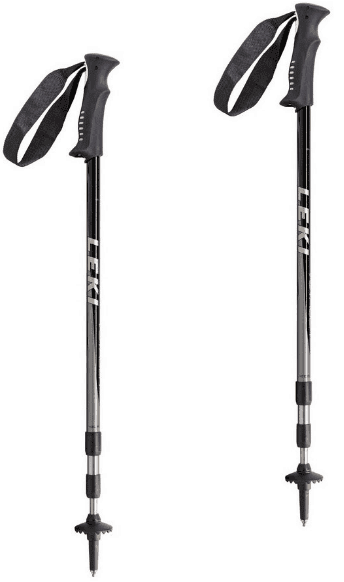 If walking with poles works for you then you should definitely add them to your packing list. Ask around and see if any of your friends have a set that you can practice with to see if you like them.
You should decide if you want to walk with one or two walking poles before your Camino journey. Go for a small walk with one, then two poles and decide which option suits you the best.
Using a set of poles for the first time can feel weird, so try to go for a few walks over different terrain to get used to them. Borrowing someone else's poles can also help you to understand what would work best for you. For example, if your friend is much taller than you then you may find that you need shorter poles or lighter ones.
If you go hiking more than once a year, then it could be worth investing in higher quality poles with a higher price point.
The material of your poles is really important. The cheapest and most common option is aluminium, which is strong and light. Titanium and carbon are more expensive but even lighter and stronger.
The number of sections is also very important. A larger number of pole sections provides a greater range of height adjustment. And of course, three-section poles are harder to bend or break when folded.
How to Fit Your Walking Poles for the Camino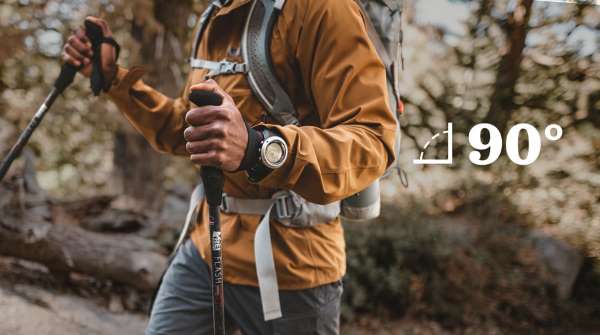 When trying out poles at your local outdoor shop it is a good idea to set them up and walk around the shop with them to make sure that they are comfortable.
The handles should be comfortable to grip and should not be made from hard plastic. Many have a nice soft plastic cushion on the grips so that your hands don't get sore.
The bottom tip should be sharp and made of metal to give you grip and stability. Some poles come with rubber caps on the ends, check that there is a metal point underneath.
You should feel the poles grip the ground and pivot easily as you use them.
Adjust the poles to suit your height. When you stand up straight and your arms are at a ninety-degree angle, that is the right length of your poles.
Inspired? Download Our Camino Packing List!
Everything you need to pack to walk the Camino de Santiago.
Download
Advantages of Walking Poles
There are many advantages of walking with poles. We recommend using two poles because one can possibly make an unbalanced load on your body.
Walking is less tiring
You put less strain on the hip and knee joints, lower back, spine and leg muscles
They provide support in slippery, wet and frozen terrain
Give you more stability and balance – instead of two contact points (your feet) with the ground, you have four (+two poles)
Less risk of falling
Disadvantages of Walking Poles
Although walking poles are useful, they also have some disadvantages.
They can be expensive (unless you borrow them from friends)
Unsuitable poles can be inconvenient for the hands
Body aches if you use them incorrectly
Some of the Camino routes are easily manageable and walking poles would only cause you extra weight. Ask our Camino experts for any further advice and we will be more than happy to help you.

If you haven't ticked off your Christmas Gift list yet, take some time to check out 7 Perfect Christmas Gifts For The Hiker In Your Life.
Walk the Camino de Santiago With Us
Going to the Camino de Santiago with walking poles is a great option and it depends on what makes your walk the most comfortable.
Follow the Camino will help you plan your next walking Camino. We have a lot of experience between us and we know what is best for you and your journey.
Contact us for a free quote!
We hope to see you on the Camino soon!
The Camino is Open for 2023 Bookings!
Book 3 months in advance to recieve a 5% discount!
Reconnect with your love of travel on the ultimate bucket list adventure through Spain.

Whether you have 5 days or 50 days – there is a Camino for you.
Flexible itineraries Luggage transfers Private rooms & bathrooms
Contact us