We love great hiking gear at Follow the Camino! From making your Camino adventures convenient and comfortable to day-to-day outdoor walks and hikes – good gear is a great investment in your outdoor activities. Getting gear ready is one of the ways to pass the time at the moment. We have put together a list of gear we love 2021 to help get you ready for your Camino adventure.
Here are 4 of our top picks so far this year across a few essential areas of Camino gear:
1. Camino Daypacks
Backpacks are the bane and love of many of our Camino-going lives. Luckily luggage transfer exists which enables you to carry a much smaller daypack. They hold the day-to-day accessories you need for your Camino adventure. It is important to have a comfortable backpack no matter what the brand. If you need more help choosing a pack, check out our Camino packing list.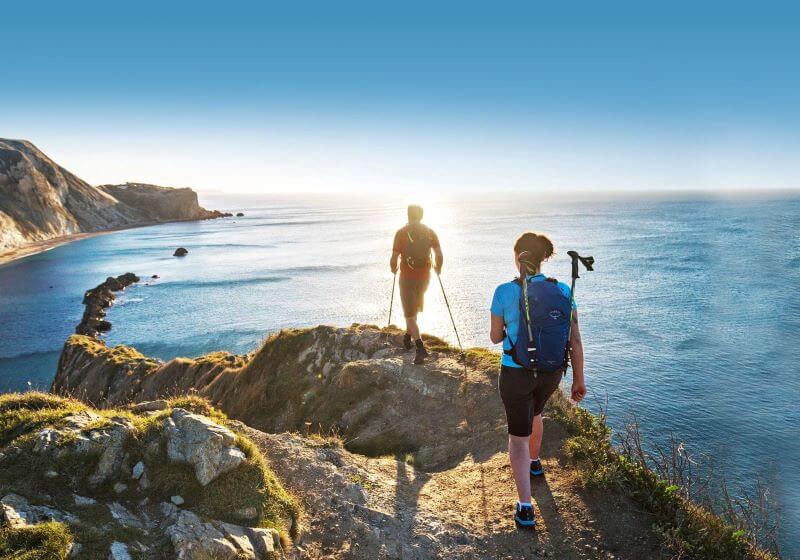 Osprey is a popular American brand that specializes solely in backpacks across many sizes and needs. They have built up a reputation for high quality, lightweight, and comfortable gear with a nod to sustainable manufacture. Quality and comfort tend to come with a slightly higher price tag. However, your back will thank you after walking 20km-30km per day!
Osprey daypacks that made it to the gear we love 2021 list include:
Osprey Men's Talon 22 litre and the Osprey Women's Tempest 20 litre daypacks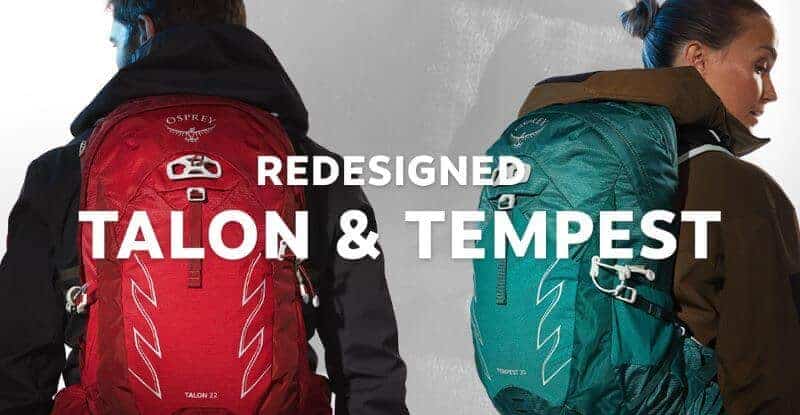 2. Dry Bags or Dry Sacks
Dry sacks/bags are lightweight, collapsible waterproof bags. They have a roll-top closure that is both water and air-tight. They are a simple way of doing two things, dividing your gear inside your backpack and keeping it dry.
The majority of backpacks are water-resistant but not waterproof and in heavier rain, some water will get into your pack. It can be quite frustrating when your warm layers, electronics, or paper pilgrim's passports get damp!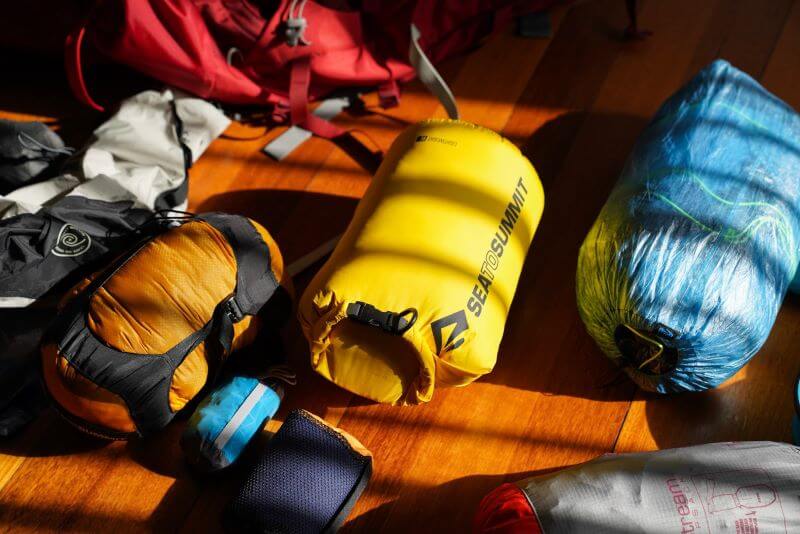 Compartmentalizing your gear will save time and prevent frustration when trying to locate items. Dry sacks come in different colours and sizes which helps in dividing gear into categories. When staying in albergues, an organized system really comes into its own.
If filling with clothing, you can kneel on the clothes inside the bag and push the excess air out. Then roll the top of the bag down and secure the clasp to seal.
We would advise going for an assortment of colours and sizes. They range from 2-litre capacity up to 35 litres. Dry bags are useful for keeping your things dry during all kinds of activities too, which is why they are on our 'gear we love 2021' list.
Shop drybags here.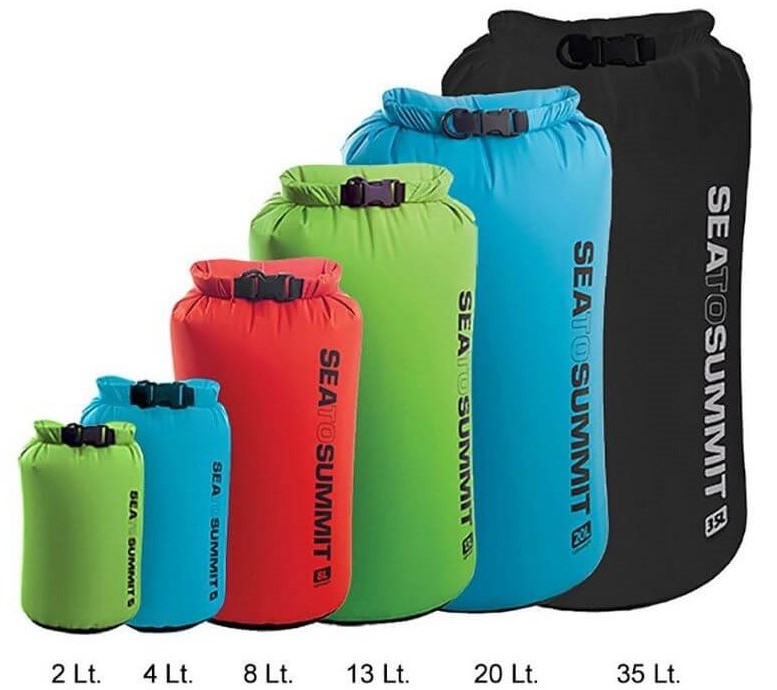 Inspired? Download Our Camino Packing List!
Everything you need to pack to walk the Camino de Santiago.
Download
3. Camino Footwear
Camino footwear is a minefield to traverse, from boots to shoes or sandals. Do not worry, we have you covered in our best footwear for the Camino blog post. Footwear is very particular to the person who is walking the Camino. They should always be tried and tested before setting out. Getting fitted in a specialist outdoor store is our advice. It is the best way to know for sure what suits you.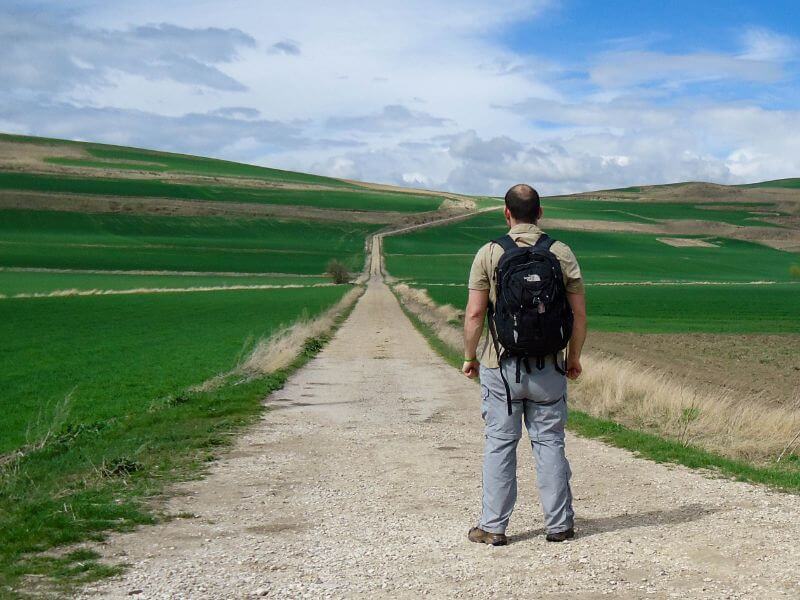 Knowing the terrain of the Camino route that you have chosen is key to choosing the most suitable footwear for your pilgrimage. The most versatile footwear for the majority of the Camino routes is trail shoes. This does not mean that they will suit everyone, and testing them pre-Camino is the only way to find this out.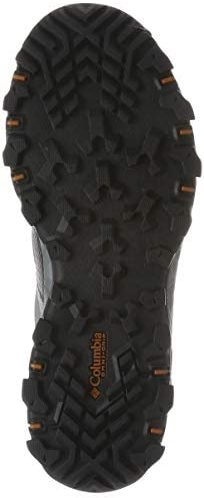 Trail shoes look a bit like normal running sneakers but are different in some important ways. They are made for stability, grip, and support which is what you need on diverse trails. Inbuilt support is needed to provide stability for you and the pack you are carrying. The grip is needed for uneven and unsteady ground that can occur on different routes.
One more factor to consider is waterproof or non-waterproof. Waterproof shoes contain a waterproof liner. This helps to prevent rain and splashes from wetting your socks as well as keeping out sand. However, they will be a bit sweatier and less breathable than non-waterproof shoes.
Our picks for Gear we love 2021 in the area of footwear are:
Men's and Women's Columbia Peakfreak trail shoes are good Camino style shoes at a decent price.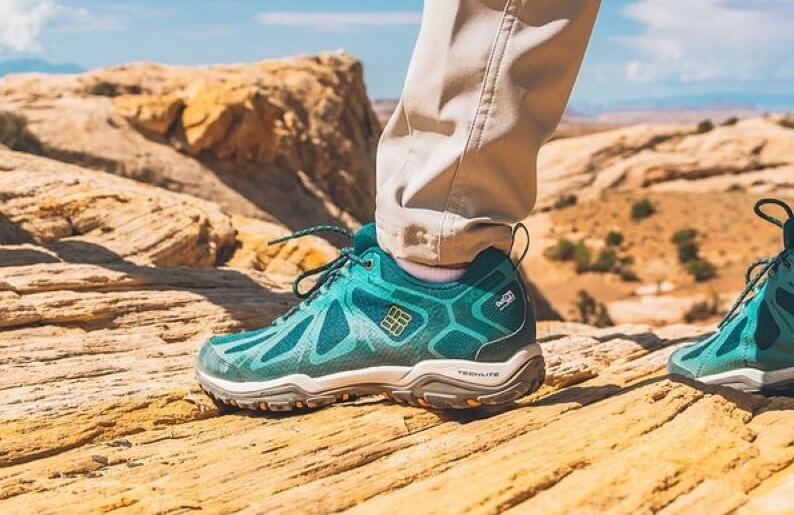 4. Camino Walking Poles
Walking poles help to maintain stability and a good posture on the trail. They also take the weight off your back and enable your arms to do some of the work. They can help to propel you forward and give you a little bit of control when descending. If you know that you are prone to rolling your ankle, walking poles can also give you some support.
If you are unsure about the merits of walking poles, check out our blog post to determine should you bring walking poles on the Camino?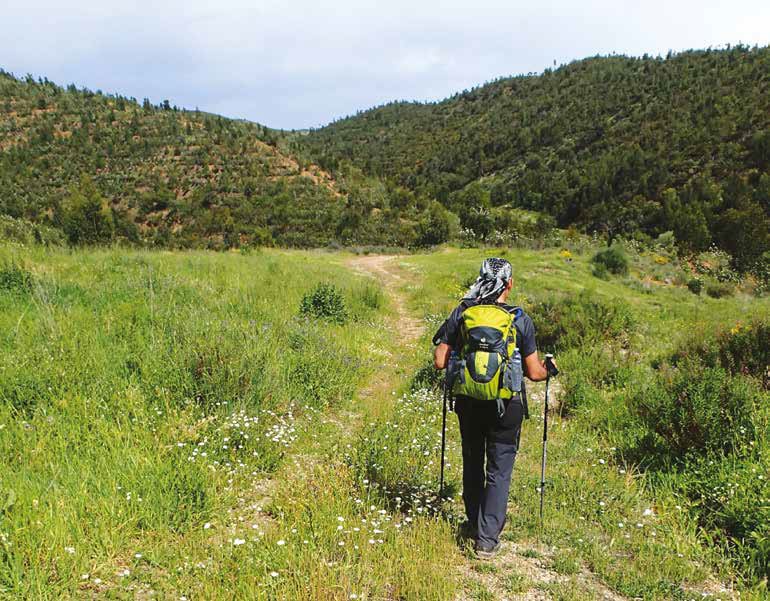 Key considerations when choosing walking poles include:
Weight – you will have to carry them either in your hands or attached to your bag.
Size or length – Most poles are collapsible which helps for storage and transportation by plane or other means of transport.
Comfort – how they fit in hand and also if they have antishock technology on them. Anti-shock technology is normally a rubber or spring buffer. They help to prevent a shock into your arms when you strike the hard ground. The anti-shock softens the impact as you walk.
Leki is a Nordic brand that is very popular in the hiking world. They have a sustainable element to them. If a pole breaks, it can be fixed or replaced – and so can any accessories.
We love the Leki Sherpa XL walking poles.
For more details on the gear, you will need to pack for your Camino, check out our packing list! We also have one for cyclists.
Test your Gear on the Camino with Follow the Camino
Thanks for reading Gear we love 2021, we pride ourselves on providing the most up to date information on the Camino. At Follow the Camino, we provide customised itineraries for hundreds of pilgrims every year.
Our team have loads more top tips for your Camino, from choosing the best route to what to pack and how to prepare. Our walking holiday packages can include everything from hand-picked accommodation to route notes and bag transfers. While you are on the Camino de Santiago we offer 24/7 emergency support and we are happy to help!
Begin your journey on the Camino with a free custom itinerary. If you have any questions – contact us!
Buen Camino!
Also, this year has certainly seen an increase in sitting indoors and that's why we started thinking about our dear Santa Claus. What if he walked? What gear would Santa Claus use during the trip?
The Camino is Open for 2024 Bookings!
Some of our top accommodation are already booked out for 2023, so get in now to secure the best accommodation for your Camino!
Discover this empowering journey across Spain, Portugal and France for yourself.

Journeys from 3 to 90+ days available.
Flexible itineraries Luggage transfers Private rooms & bathrooms
Contact us