There are plenty of great gifts out there for avid walkers, hikers and pilgrims. Deciding to walk the Camino is a process, but what's even more of a process is deciding what to pack to ensure a Buen Camino. And many hikers love their gadgets and gear! So set your walking enthusiast up for success on their Camino with a thoughtful and practical hiking gift.
1. Socks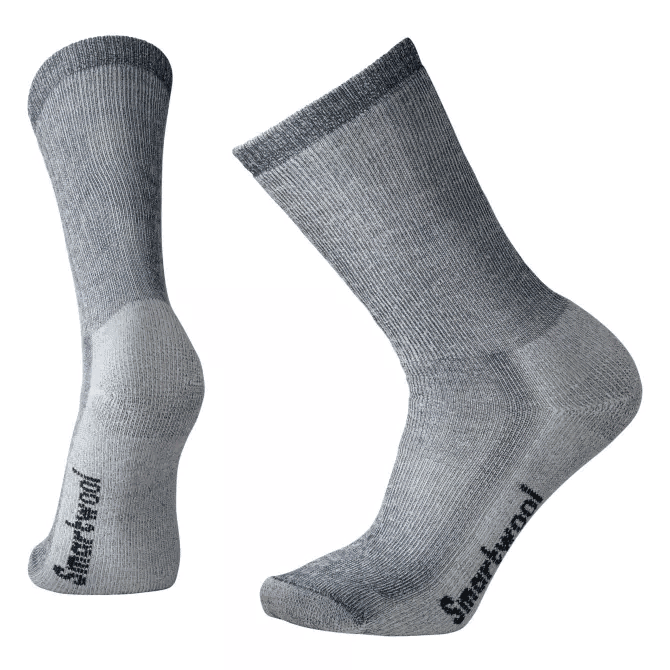 The most classic gift imaginable – a good pair of socks will always be useful. You can't go hiking without a good pair of socks. Hiking long routes is a recipe for blisters so high quality walking socks are super important.
By a large margin, Smartwool brand socks have been the most recommended socks for hikers and for good reason. They were made for active people by active people. Breathability, odour resistance, and temperature control are just some of the qualities these socks hold.
Get yours at Basecamp.ie or from the brand's website now.
2. Walking Poles
Trekking poles, though not necessary, are incredibly helpful in reducing the weight carried by your knees, enhancing stability, and providing support in all types of terrain. We love Leki as a brand for walking poles. They are strong, durable, and have comfortable handgrips. One of our favourite things about these poles is the sustainability aspect. If anything breaks on your poles the company has replacement parts! That means that they will last for ages so they are an excellent investment.
Walking poles are especially recommended for more mature hikers, and those who experience sore muscles and muscle pain. Read our blog on whether you should bring walking poles on the Camino. These thoughtful gifts can also help with stability and keeping your stride consistent.
Inspired? Download Our Camino Packing List!
Everything you need to pack to walk the Camino de Santiago.
Download
3. Backpack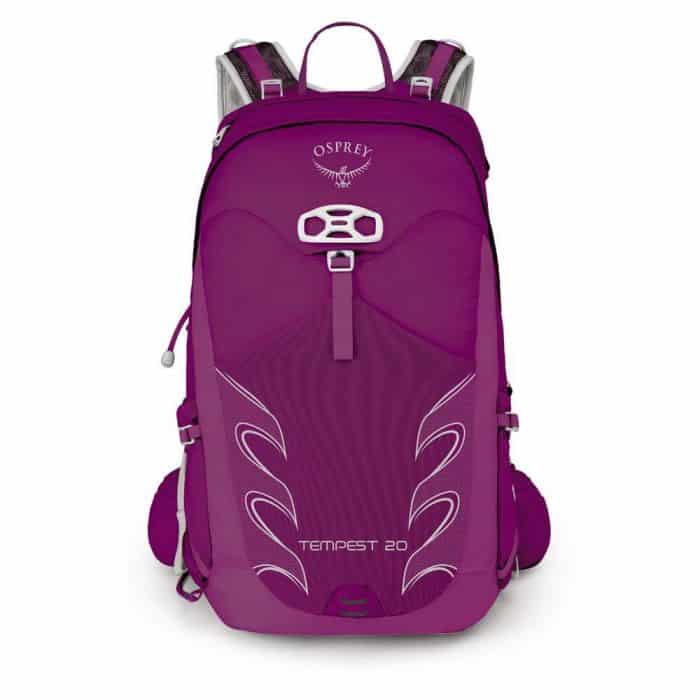 The less weight in your hiking bag the better! That is probably the number one thing to keep in mind while planning your Camino packing list. This is a slightly more expensive gift idea, but it is an investment that will last for many Caminos and other walking holidays.
Osprey is an excellent brand of backpacks and you'll see them all over the Camino for that reason! Their backpacks are incredibly durable (they are very hard to tear), lightweight, comfortable, have many pockets and have a good built-in rain cover so hikers have all the basics covered.
The adjustable straps mean that you can fit the backpack to your body and get a perfect weight distribution. Osprey's ergonomic design makes this bag great for those wanting to carry their life for days at a time but who don't want to feel like they are. If you need more advice on selecting the perfect backpack, check out our blog post which is filled with helpful advice.
Buy your Osprey backpack gift here.
4. UV Buff
A BUFF is a versatile headwear accessory that can be used as a beanie, headband, and more. Due to the buff being multipurpose and lightweight, many seasoned hikers have said it is a must-pack item for hikes.
For hikes during the warm seasons, they can protect your neck from the sun, keep your hair out of your face, and help with sweat. For hikes in the colder seasons, they can keep your nose, neck, and face warm. All in all, it is a win-win.
If you book with Follow the Camino, you will get a complimentary buff in your holiday pack, but if you would like to purchase one as an affordable gift for your favourite hiker, you can find them here and in most good local outdoor stores.
5. Water Bottle or Water Bladder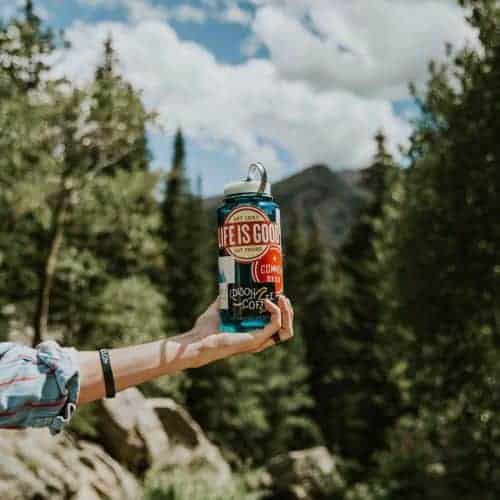 Single-use water bottles are so 2000s! The Camino has excellent drinking water along most of its routes so there is no need to buy bottled water. Bring a good reusable water bottle or a water bladder and you'll be sipping happily all along the way.
There are plenty of options, so pick one that fits your hiker's lifestyle. Well-known brands include Nalgene and Camelbak. You'll find plenty of other options in outdoors shops and sports stores, but we recommend going with a good brand because a leaky water bottle can really put a dampener on your day!
If you are buying gifts for a constant sipper, check out hydration bladders. They hold a few more litres of water and have a tube that sticks out of your backpack and over your shoulder. That means you don't need to stop and take out your bottle every time you need a drink!
6. Hiking Cutlery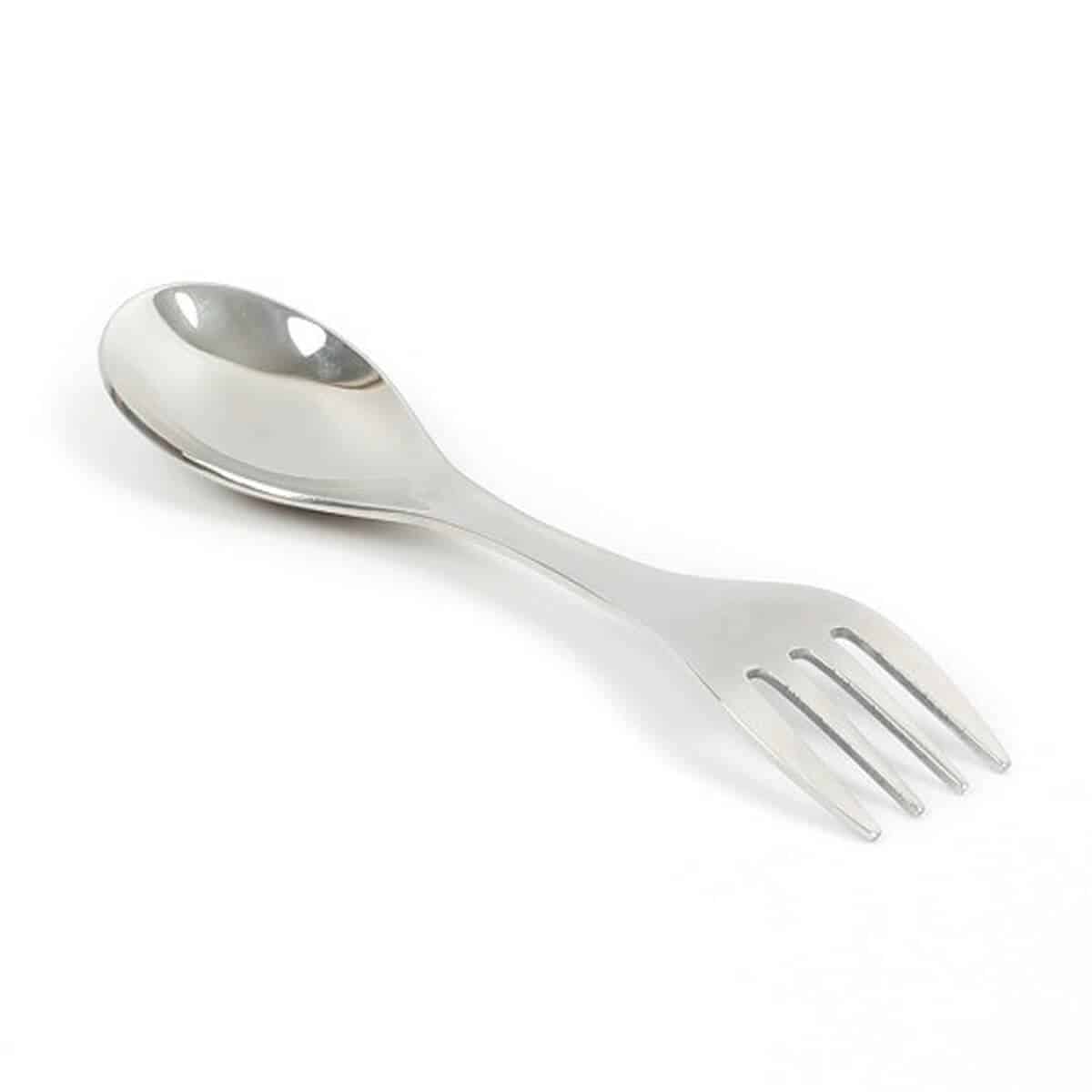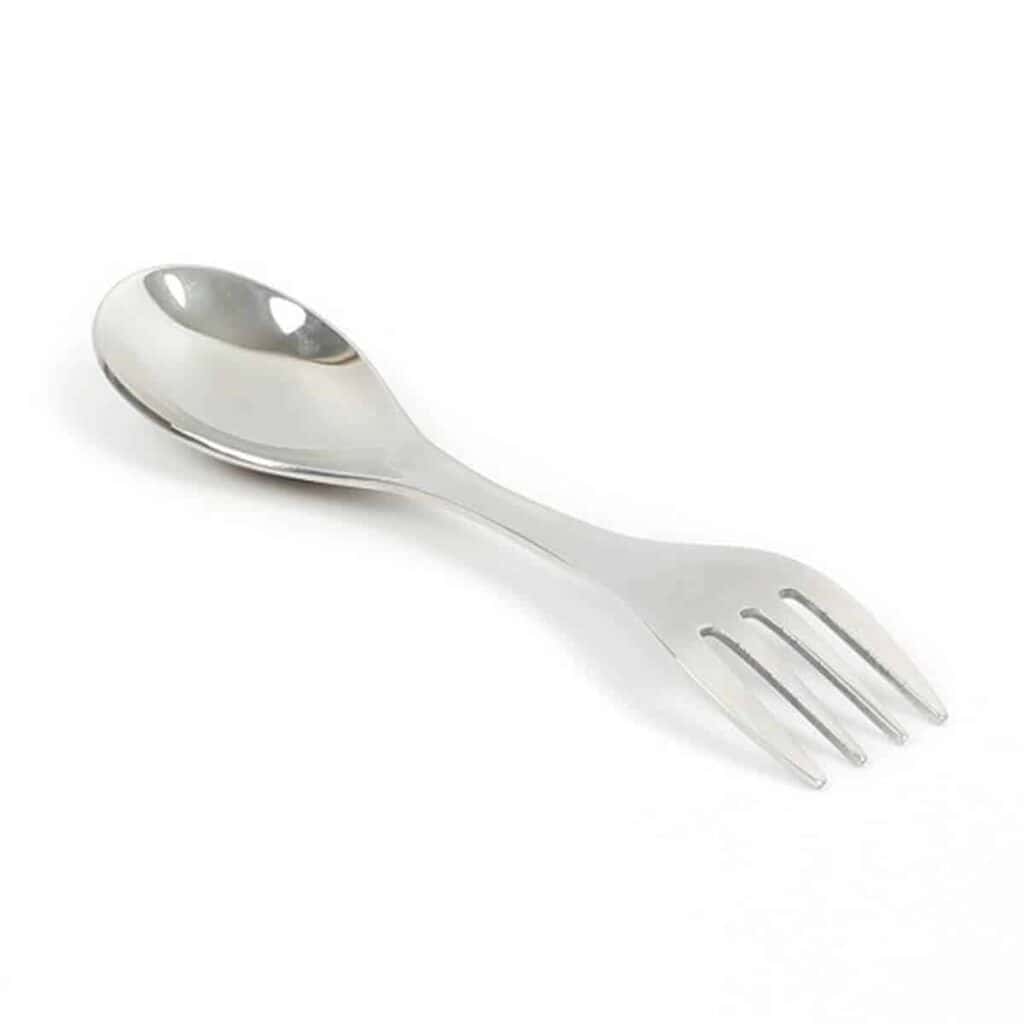 You never know when you might want to take a picnic lunch or stop for some tasty gelato on the Camino, so having a spork in your bag is a great way to save a few single-use utensils from the rubbish bin. Read our blog on 38 ways to make your holiday more sustainable.
The Camino has loads of amazing cafes and restaurants along some stretches, but there are others where pilgrims will need to pack food for the day. Having a spork, or a small set of light-weight cutlery with you is a lifesaver these days!
This budget-friendly gift is small, lightweight, and easy to find in outdoor shops. If you can, try to find a metal one, as the plastic ones can be prone to breaking.
7. Dry Bags
Spain and Portugal are known for their stunning weather, but they can still pour down a fair amount of rain! A Dry Bag is made from durable, waterproof fabric so it will keep all of your loved one's things nice and dry, even when the heavens open.
Available from any good hiking store, these simple gifts will keep spare socks, cellphones, cameras, and maps safe. They are also a good way to keep your bag tidy. Store similar things together in different coloured bags so you can easily pull them out during the day.
Dry Bags also work to keep liquid from spilling across your bag. This is great for wet swimsuits, potentially leaky sunscreen or your packed lunch!
8. Waterproof Hiking Boots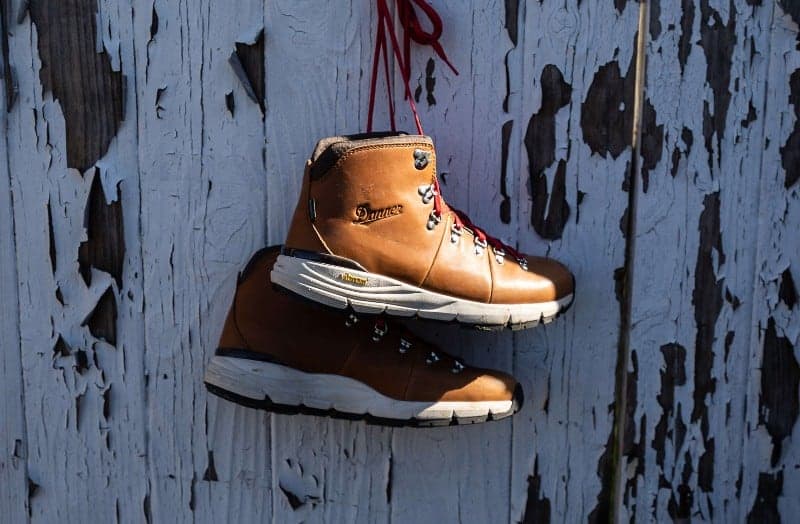 Comfort and wearability are two of the most important parameters in a hikers life! Given the long distances they walk, it is essential that the Hiking boots are waterproof and comfortable!
There are a diverse variety of of Hiking boots available in the market, however given the different terrains and weather conditions along the Camino we suggest the Danner Mountain 800. At a price point of $210, these shoes provide excellent traction from Vibram's Fuga Sole.
Learn more: Download your FREE Camino e-book!
Discover the routes and sections of the famous Camino de Santiago pilgrimage.
Download
9. And a bonus gift idea for the dreaming hiker… Vouchers!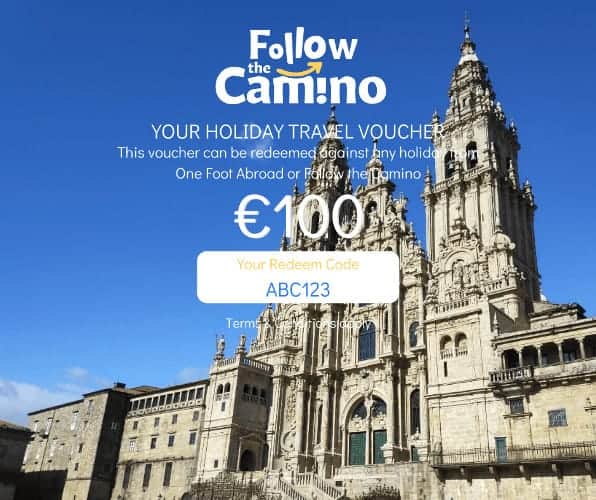 Vouchers for Camino tours and services are an excellent way to support your loved one on their Camino journey. We offer Gift Vouchers for any amount and we can help the hiker in your life to start turning their dreams into reality!
One of the great things about our vouchers is that they can be used for trips on both Follow the Camino and One Foot Abroad, so there are plenty of choices! A voucher really is a classic gift.
All of these items have been rated and recommended highly by our team of seasoned hikers, as well as our wonderful customers. We do recommend that all of them be tried out by your future pilgrim before they hit the trails, as everyone is different.
Also, this year has certainly seen an increase in sitting indoors and that's why we started thinking about our dear Santa Claus. What if he walked? What gear would Santa Claus use during the trip?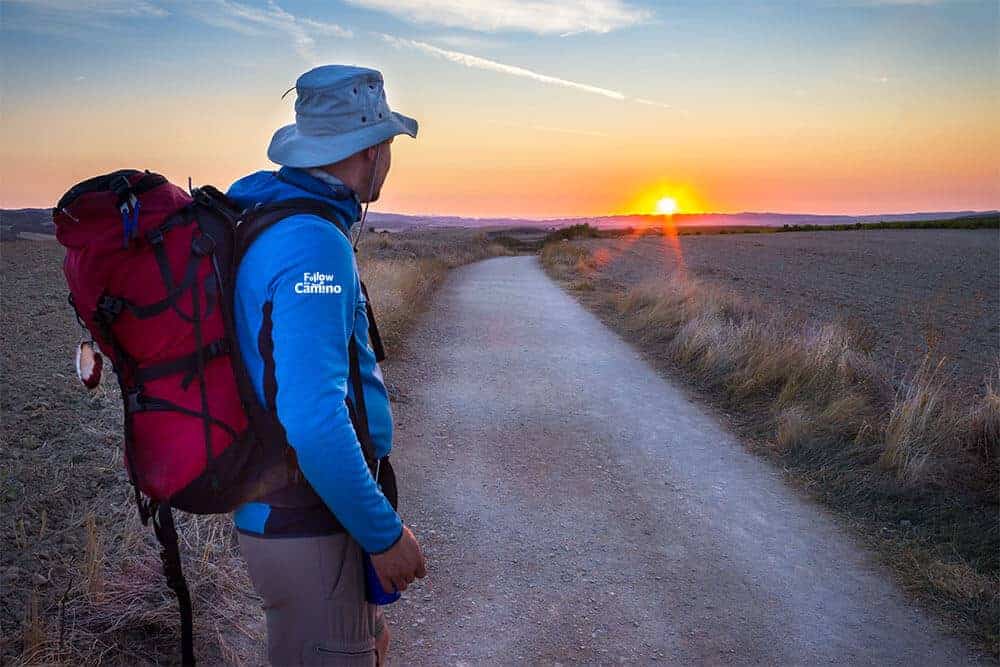 Choose the gift of the Camino!
Gifting an experience like the Camino to a loved one this will be a special and cherished memory for them. We have been offering customised Camino de Santiago trips to thousands of satisfied pilgrims since 2006. We have decades of Camino knowledge between us and we would love to help you to plan your next Camino.
If you are thinking about taking a holiday with your favourite hiker – bring them to the Camino! Contact us for a free quote and itinerary!






Take the School Trip You'll Never Forget!






The ULTIMATE Educative Adventure Across Spain, Portugal, or France.






Connect with your students as you share this incredible experience.



From accomodation to airport transfers, we can plan the ideal Camino for your class.






 Flexible itineraries    Luggage transfers   Private rooms & bathrooms




Contact us