Did you know you can start your Camino pilgrimage from the UK? The historical links between the UK and the Camino Inglese are so strong that they have been recognised by the Cathedral of Santiago! Maybe you're not able to travel to Spain, or you'd like a practice before you go, or you want to keep up your walking after you've come back from Santiago – there are many forgotten pilgrim routes in the UK which offer stunning scenery and tranquillity.
In addition to these Caminos, there are plenty of other wonderful walking routes in the United Kingdom that pilgrims can take advantage of. So, grab your shoes and phone a friend – it's time to start your Camino in the UK!
Whether you choose to travel to your pilgrimage by air, land, or sea we have extra tips for you!
The English Way Route: Camino Ingles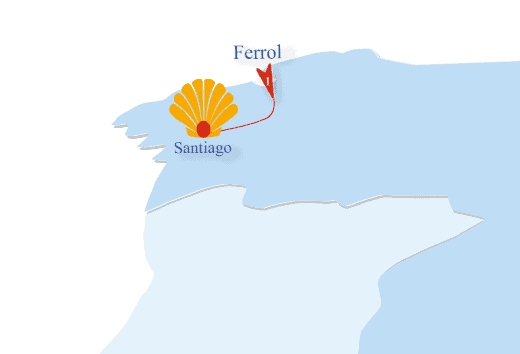 The traditional starting points for the Camino Ingles or "seafaring way" were the ports of A Coruña and Ferrol in Northern Galicia. Pilgrims would come by ship from England, Scotland, Ireland, and as far away as Scandinavia. They would then continue their pilgrimage on foot to Santiago de Compostela and the tomb of St James.
The Santiago Pilgrims Office has made an exception to the rule that pilgrims must walk the last 100 km into Santiago to qualify for a Compostela certificate. This exception is for people starting their pilgrimage in the UK and walking the 75km Camino Ingles route from A Coruña to Santiago. Pilgrims starting in the UK will now qualify for the Compostela as long as they have already completed a certified 25km pilgrimage in their country of origin.
Certified Caminos in the UK
The Confraternity of St. James has campaigned to have some spiritual routes in the UK accredited. This means that the kilometres you walk on these routes will count towards obtaining your Compostela.
You can collect proof of walking the 25km in the UK by the same process as in Spain, a pilgrim passport and stamps. When you leave for your Camino, you should bring your stamped passport with you to show to the pilgrim's office in Santiago.
In spite of a ban on pilgrimages in the UK by Henry VIII and Thomas Cromwell in 1538, many pilgrimage routes have been revived and are walkable today. The increasing popularity of the Camino de Santiago has definitely been a contributing factor in rebuilding these routes.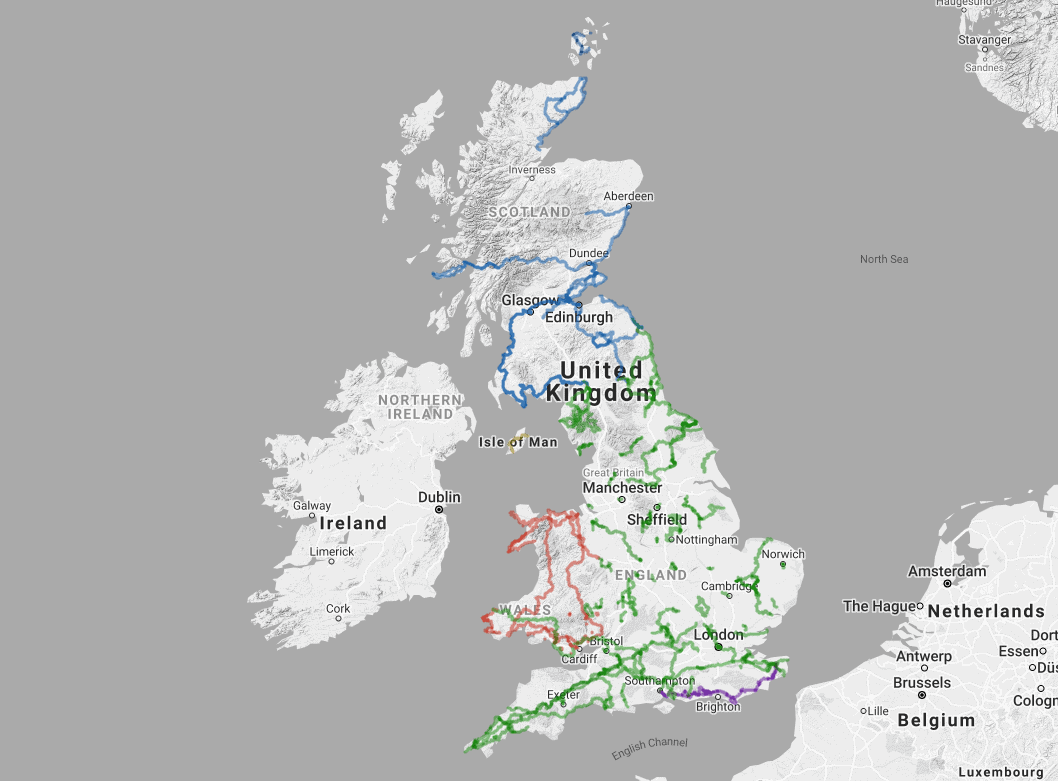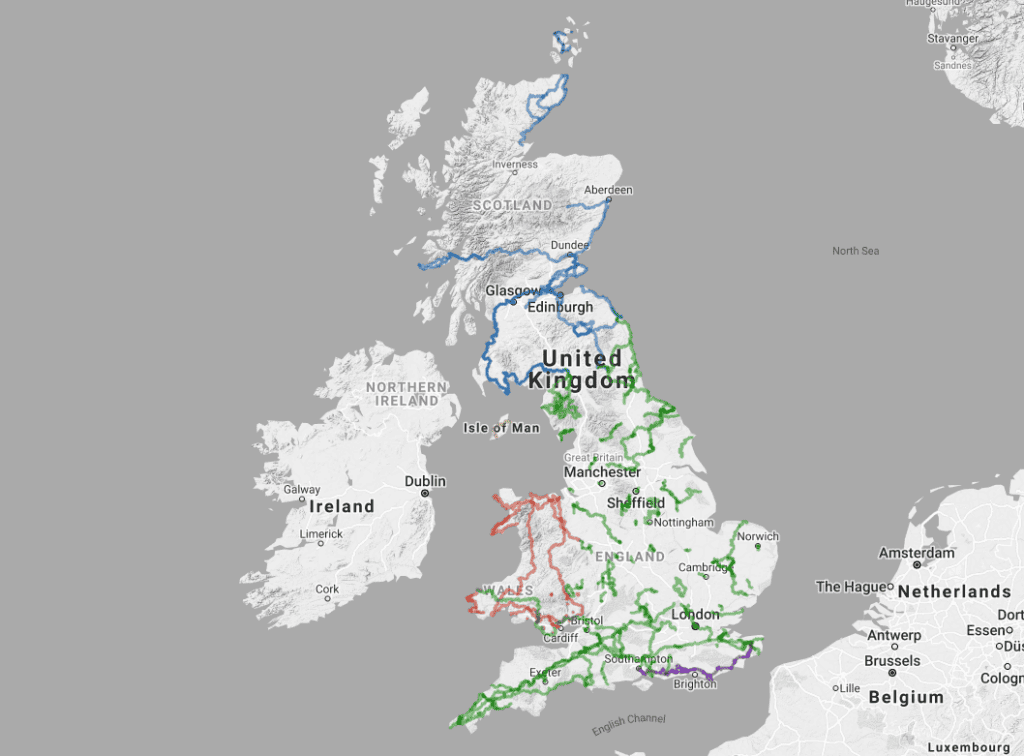 Here are some of our favourite pilgrimage routes in the UK that you can start your Camino on:
St. James Way (Reading to Southampton, England)
St. James Way is a route created by the Confraternity of St James. It links the Jacobean shrine at Reading Abbey in Berkshire, with the coastal port of Southampton in Hampshire. The Abbey was connected to St. James during the Middle ages.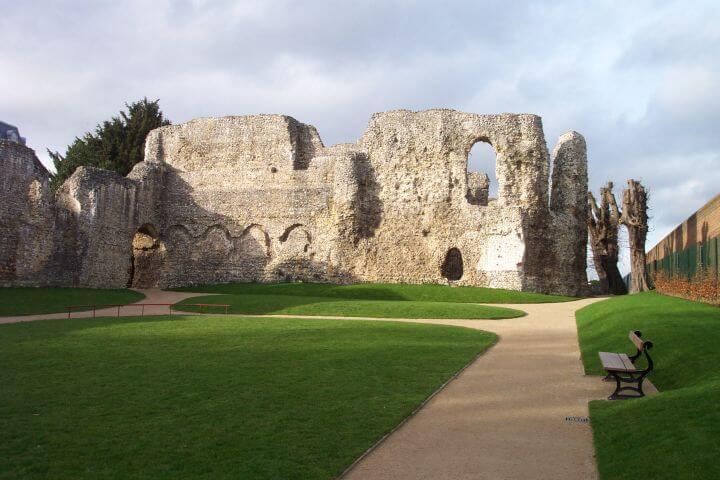 The St. James Way route leaves from the ruins of Reading Abbey and passes through the rolling countryside along rivers and canals for a distance of 110km (68.5 miles).
Some highlights include:
Reading Abbey
Open views from Silchester Roman Fort
Bramley medieval wall paintings
Winchester Cathedral
Southampton Holy Water Conduit and Cenotaph
St. Margaret's Way (Edinburgh to St. Andrews, Scotland)
St. Andrew is the patron saint of Scotland and his relics are located in St. Andrews Cathedral on the east coast of Scotland. The town was established as a pilgrimage site up until the Reformation with thousands of pilgrims coming by various routes. Some routes start from Aberdeen, Motherwell, the isle of Iona, Hexham, and Carlisle but the most popular start point is Edinburgh.
The most popular pilgrimage route to St. Andrews is St. Margaret's Way starting in Edinburgh. It is 100km (62 miles) in length and begins from St. Marys Cathedral. Pilgrims walk via waterways and railway lines through the rural countryside and then along the coastline to the famous ancient town of St Andrews.
This is one of the historic Caminos in the UK you should look into. Visit the Way of St. Andrews website for more information about the other pilgrimage routes.
Some highlights include:
Edinburgh and its history
Volcanic scenery
Coastal views of beaches and salt flats
St Andrews abbey
The North Wales Pilgrim Way (Holywell to Bardsey Island, Wales)
Bardsey Island in Gwynedd off the North coast of Wales has been an important religious site since the 6th century. St. Cadfan and the Welsh kings of Lyŷn founded a monastery there.
Later, people came to believe that sainthood could be achieved by being buried on the island. Many walked to the island to die as saints and this is why it is called the island of 20,000 saints.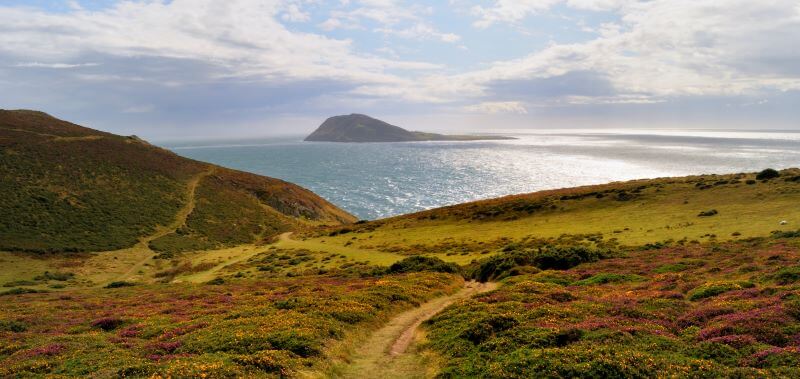 In modern times, a route has been re-established by the committee of the North Wales Pilgrim Way group. The waymarked route begins in Basingwerk Abbey, Holywell, Flintshire at the northernmost part of Wales and winds its way down to Aberdaron on the Coast. You can take a boat to Bardsey island to complete this 200+km (140miles) pilgrimage or do it in sections.
Paths wind through farmland, country lanes, woods, and forests to coastal cliffs. The Way is referred to as the Welsh Camino on occasion and is one of the must-see Caminos in the UK.
Some highlights include:
St Winefride's Well – A large holy water well in which you can kneel on St Beuno's Stone underwater
Wildflowers, waterfalls, and scenery
Observing the different religious communities along the Way: Cistercian, Benedictine, Roman Catholic, Franciscan, Jesuit, Anglican – Church in Wales, Non-Conformist traditions, ancient and modern
Bodnant Gardens
Boat to Bardsey island
Inspired? Download Our Camino Packing List!
Everything you need to pack to walk the Camino de Santiago.
Download
Other UK Pilgrimage Routes
There are many other pilgrimage routes and Caminos in the UK that you can build up your 25km distance one. Other UK routes include:
Our sister company, One Foot Abroad, offers fantastic tour options on the Ridgeway! Get in touch to find out more.
What about Ireland?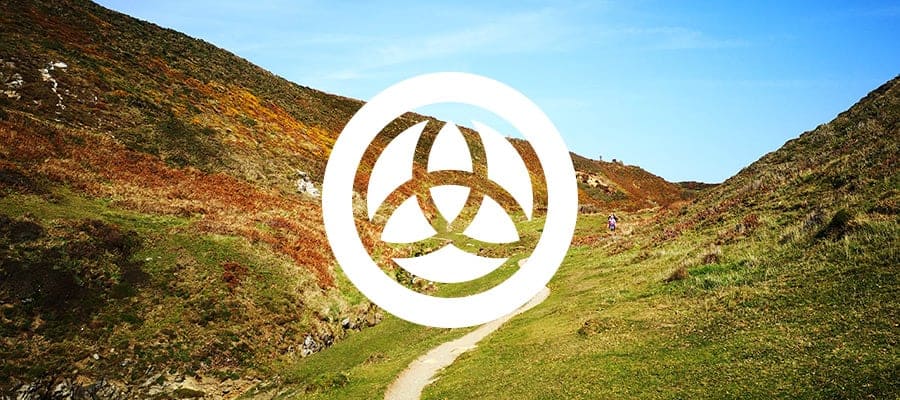 If you are on the island of Ireland there are options to start here too! The "Celtic Caminos" in Ireland also enable pilgrims to complete the 25km before departing. All of these routes are excellent ways of beginning your journey closer to home.
Non-Camino Walks in the UK
There are many other historically significant walking routes in the UK that deserve some attention. They make excellent training walks and short break adventures closer to home. You won't need to worry about the hassle of international travel, and you'll still get to experience world-class trails right in your own back yard!
Here are five other hiking and walking routes in the UK that are perfect for Camino Training: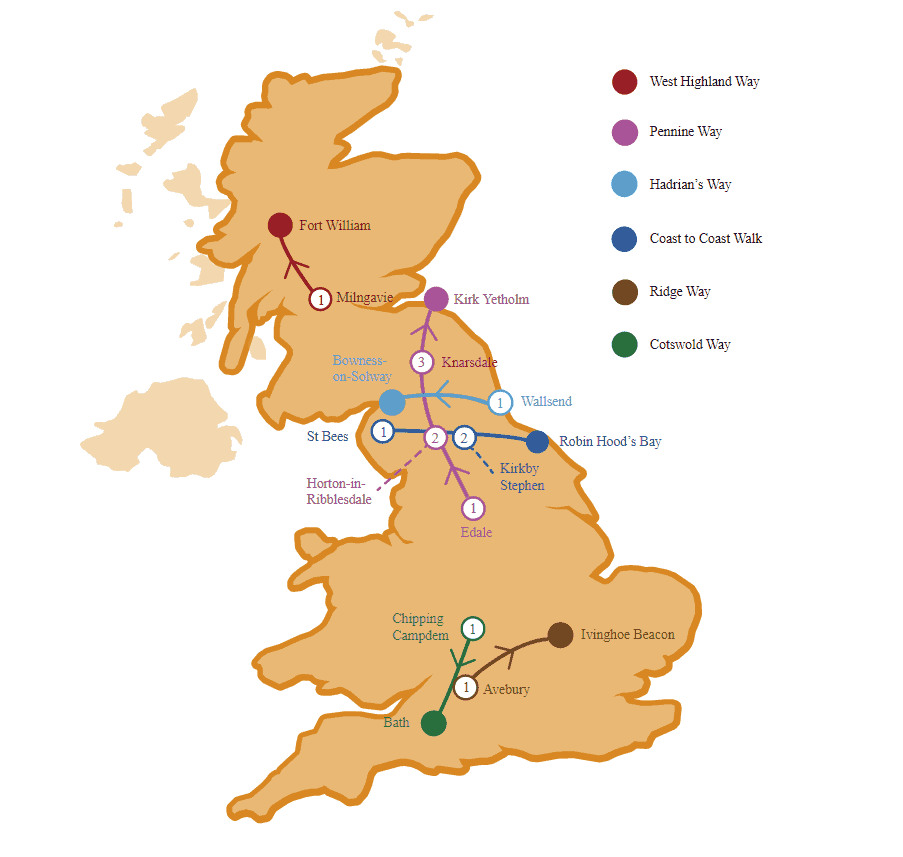 Starting your Camino in the UK is a perfect opportunity to visit parts of the country you may not have seen before. If your trip to the Camino has been delayed, why not explore these routes for some Camino preparation and training?
If you find yourself wondering how to get to the Camino from the UK, we have a helpful blog post to point you in the right direction.
We hope this blog post provides some useful information on Caminos in the UK. If you require further information about Camino planning, please get in contact with our Camino consultants!
Experience the Flavours of the Camino in 2023!
Immerse yourself in the sumptuous food, delicious wine, and friendly culture of Spain!

Fall in love with the taste of Spain on the Camino.
Flexible itineraries Luggage transfers Private rooms & bathrooms
Contact us