Why Walking the Camino de Santiago is the Best Solo-Adventure
By Leona Françoise Caanen
I was 19 when I strapped on my boots, clumsily swung on my too-big backpack, and headed for the train station to make my way to St. Jean Pied de Port – the official starting point of my 800-kilometre walk through Northern Spain, and an 800-kilometre walk through my own thoughts.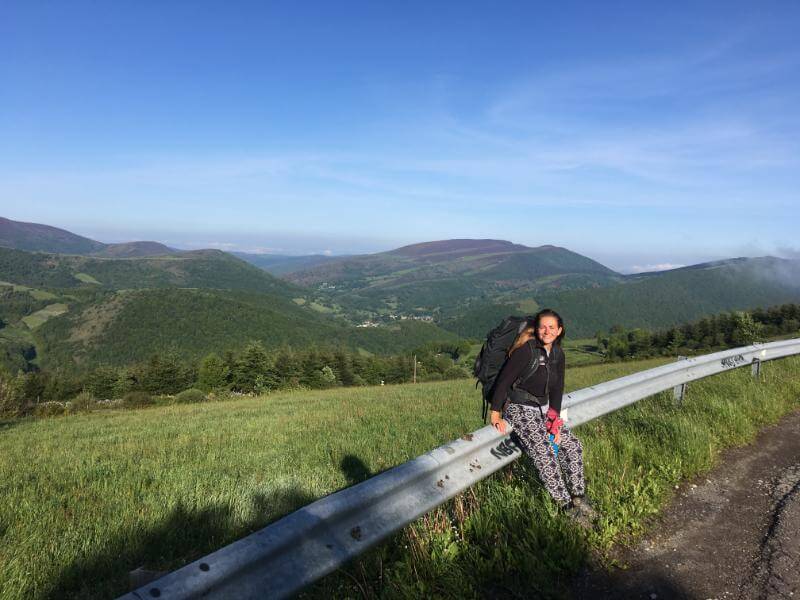 Deciding to Solo-Travel
I knew I wanted to go on a solo trip, and doing so during university seemed like the perfect time. A long summer break meant I would have plenty of time.
But why choose the Camino? Besides the fact that it was close to home (Paris), it also provided a physical and mental challenge, the opportunity to meet new people, and the time and space to get to know myself.
I had no expectations before I even set foot on the path, but I knew that the walk would bring me something – would change something in me, the way any big trip or event usually does. But the trip would also give me time to think.
I had only one year left before I'd graduate from university and land in the "real world" and I wasn't sure what I wanted to do, where I wanted to go, or who I really was. Yes, university had, so far, been a great time for self-exploration, but I wanted to dive deeper, to understand myself better.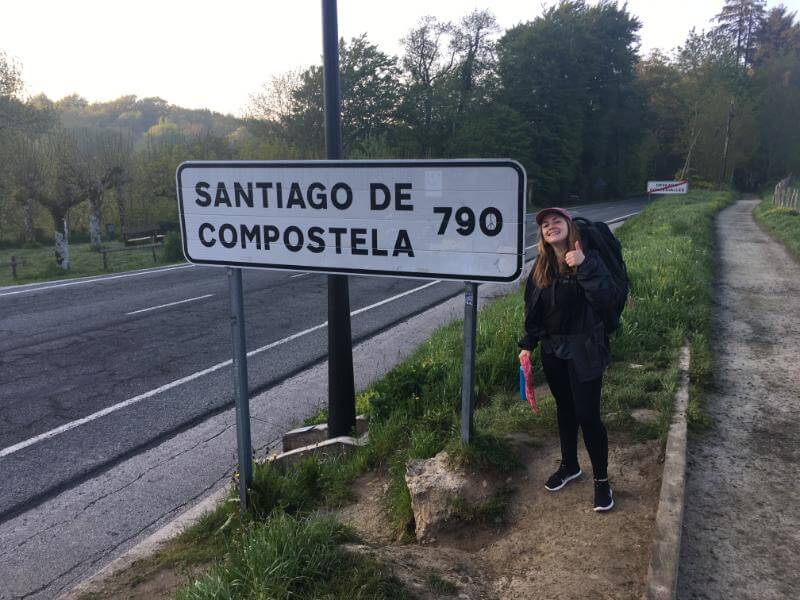 Age Difference
The first few days, I felt like I was the only young person on the Camino. It seemed as if almost no one else was in their early twenties. There were a few people in their 30s or 40s, but most were retired.
I was surprised. I thought that such a physically demanding journey would attract many young people, especially those who enjoy backpacking and being outdoors.
Yet the age difference between me and my Camino friends ended up not being of importance at all. My best friend was twice my age, yet we talked about life, our worries, our hopes and dreams as if we'd known each other for many, many years.
While extremely unexpected, it turned out that one of the most beautiful aspects of the Camino is how people, not just from any nationality, but from any age group, can form life-lasting bonds; making friends with people who share snippets of their story with you.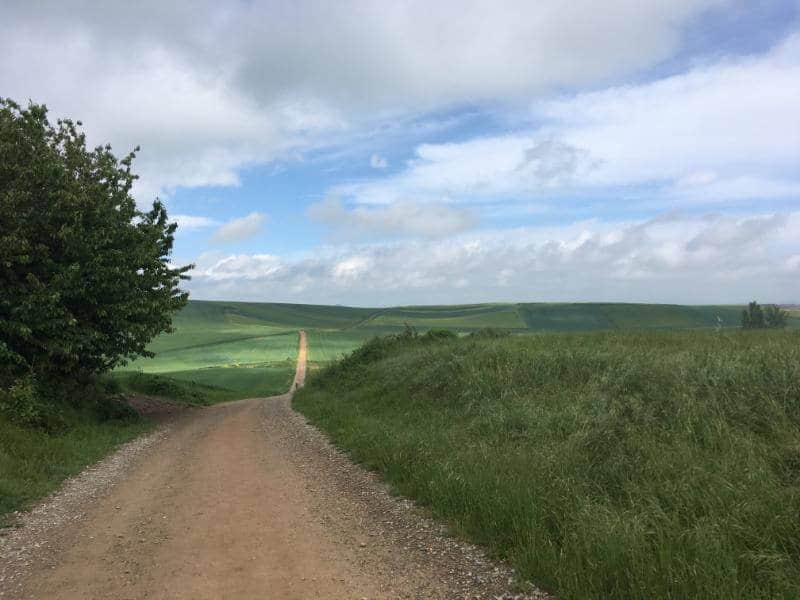 Timeless
Being a pilgrim isn't expensive, and the way the journey can shape the rest of your life is incredibly valuable. Yet I believe the reason that many retired people walk the Camino is not that they finally have the financial means, but rather, because for the first time in a very long time, they actually have the time and opportunity to do so. Although I'd argue that doing the Camino while you're young and have time, is an even better option, if that is where you are in your life.
Walking the Camino de Santiago when you're young is great because you have time. You have time in your day-to-day life, you're (possibly) not yet drowning in work and have the opportunity to travel for an extended period of time.
Often, as we grow older, life gets busy and we find it difficult to take off for an extended period of time – whether because of work or life and family obligations.
Walking the Camino when you're young allows you to take all the time you want for your journey. I walked mine in 35 days, but you could walk it in 50 or in 20. It all depends on how hard you want to push yourself or how slow you want to go.
When we don't take the opportunity to travel when we're young, and our work lifestyle doesn't allow us to do so in our daily lives, we often end up pushing it for when we're ripe for retirement.
Maybe that's why there were so many recently retired travellers on my Camino. People who had dreamed of this pilgrimage but were never able, or never took time for themselves to embark on this adventure.
Inspired? Download Our Camino Packing List!
Everything you need to pack to walk the Camino de Santiago.
Download
Walking the Camino When You Are Young
Throughout the Camino, my friends were of all ages – in their 30s, 40s, 60s and 70s. No matter where we were from or how old we were, it seemed that we were all looking for an adventure, for a change from the usual, from our regular lives. No one carries any judgements in their backpacks, as extra weight is strongly discouraged, making it easy to befriend strangers from all paths of life.
Yet I wasn't the only young traveller. Throughout the journey, I met quite a few pilgrims in their early 20s, who all seemed to have something in common as to why they were there. We were taking steps to figure out who we are and what we want to create in our lives. It seemed the Camino was truly a journey for self-discovery.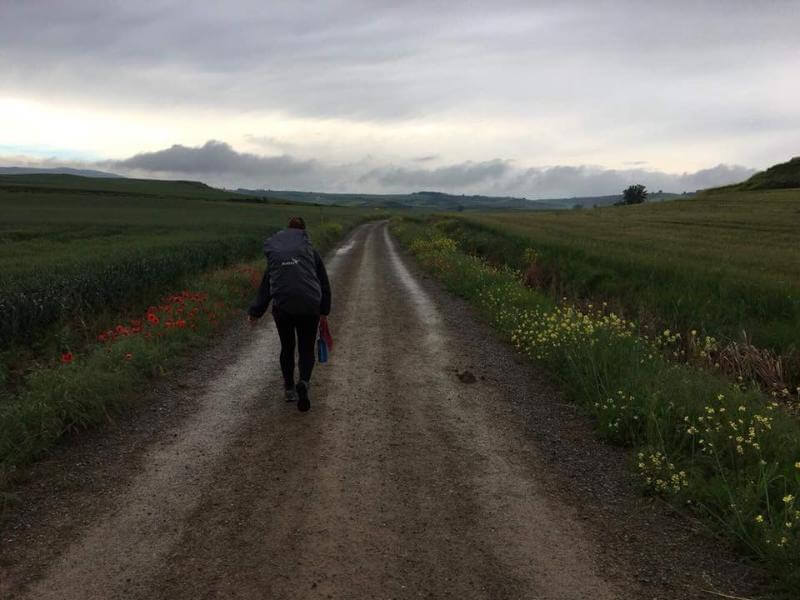 Figuring Out Who You Are
Meeting so many strangers-turned-friends along the way, I found that what makes the Camino de Santiago and its travellers so special, is that everyone is creating themselves in the way that they want to be; in the way that we view ourselves.
We have the time to figure out who we are and to be who we want to be without any expectations or judgements from others.
The people you meet have no prior idea of who you are in your daily life. They have no assumptions of who you are.
When there are no preconceptions or expectations about who you are from the outside world, you get the opportunity to completely be yourself. You don't have to stick to the status quo or worry about what people will think of you. You can choose to be 100% yourself; or rather figure out who that is.
Instead of thinking about what you should do, you can listen to your intuition and do what feels good, to do what enhances your journey and your Camino experience. There is no external pressure.
And it seemed that the many travellers, both young and old, were on the path for exactly this reason and this experience. For figuring out who we are, for meeting ourselves along the way.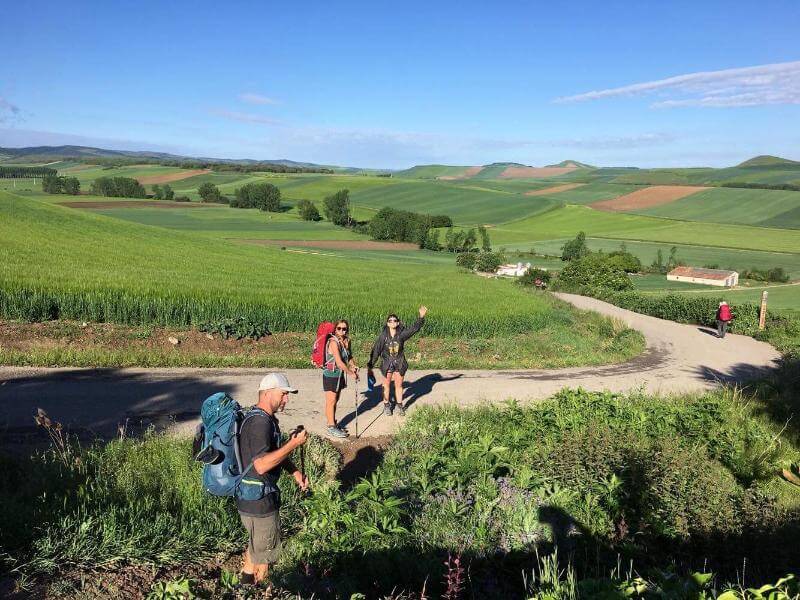 Life-Changing
Embarking on a journey alone, daring to make friends with people from all paths of life, regardless of the age difference, and figuring out bits and pieces of yourself along the way, is one of the most valuable experiences you can grant yourself in life. To do so while you're young is an even greater gift.
By going on such a journey when you're young, you're giving yourself the opportunity to completely reshape your life. To feel more connected and in touch with who you are, because you've already spent time with yourself, getting to know yourself, and finding ways to create a life based on what is important to you.
And although the Camino isn't the only place that you can find and create yourself, it is a great, safe, and affordable opportunity.
I think everyone walks a Camino in their life, in their own way. Yet doing so both physically and mentally, can shape your life wonderfully. You'll return feeling more in touch with yourself and with the things that will make your life the most exciting, wonderful, challenging experience that it will be for you.
I knew that before leaving for the Camino that it was going to change my life. Not because I had expectations that it would do so, or because I had read about other people whose lives had been completely changed for the better because of their experience. Rather, I knew it would greatly impact my life because, no matter where you go, any big travel adventure always changes you.
It's almost like a law of nature. One that the Camino de Santiago follows too. I spend kilometres physically wandering through the Spanish countryside, while metaphorically wandering through the wilderness of my thoughts and myself.
By the end of my 800 kilometres, I came out stronger physically and mentally. I felt like, for the first time in a very long time, I was once again in touch with who I am. I felt ready to take on the rest of my life because I finally understood who I was travelling with.
Read On My Way: 800 Kilometers to Destination Self, Leona Françoise Caanen's story of her Camino on Amazon. Walk your own life-changing Camino on the Camino Frances, or choose another Camino route that works for you.
Remember that you can take as long as you need, and there is an option to suit everyone! From short walking days to cycling, we can customise your Camino to fit your needs and your goals.
This story is just one of the cases where the Camino changed people's lives. Another example is a life story about making positive changes in your life by Shannon Wallis – WE the Change: Launching Big Ideas and Creating New Realities!
The Camino is Open for 2023 Bookings!
Some of our top accommodation booked out in 2022, so get in now to secure the best accommodation for your Camino!
Discover this empowering journey across Spain, Portugal and France for yourself.

Journeys from 3 to 90+ days available.
Flexible itineraries Luggage transfers Private rooms & bathrooms
Contact us