You are never too old to walk the Camino de Santiago. In fact, many people take on their first pilgrimage on the Camino after the age of 50, or even after they retire! The Camino is an incredible experience for people of any age, and you can adapt the walk to suit you and what you are comfortable with. Here are Susan's tips on walking the Camino as an older person.
Susan is one of the founders of Camino for Good, a virtual Camino experience that is raising funds for albergues who are struggling due to the Coronavirus pandemic.
While I was training for the Camino, a friend introduced me to Kelly who was also training to walk the Camino. We had coffee and decided it would be fun to train together. We trained together for the next 4 months. She left for the Camino a few days ahead of me. However, we started seeing each other every 3-4 days while we walked in Spain. When we returned, Kelly and I continued to walk together.

During the early days of 2020, she and I signed up for a virtual walk. There were no pictures; we were not sure how the entrance fee was being used, but we wanted a challenge.

One day I told her I had an idea, "Let's develop a Virtual Camino App. And let's do it better than anyone else." The rest is history. We are now a team of seven, working every day to make the app better and taking a portion of the proceeds to help the albergue owners along the Camino.

As of today, we have given away over $50,000.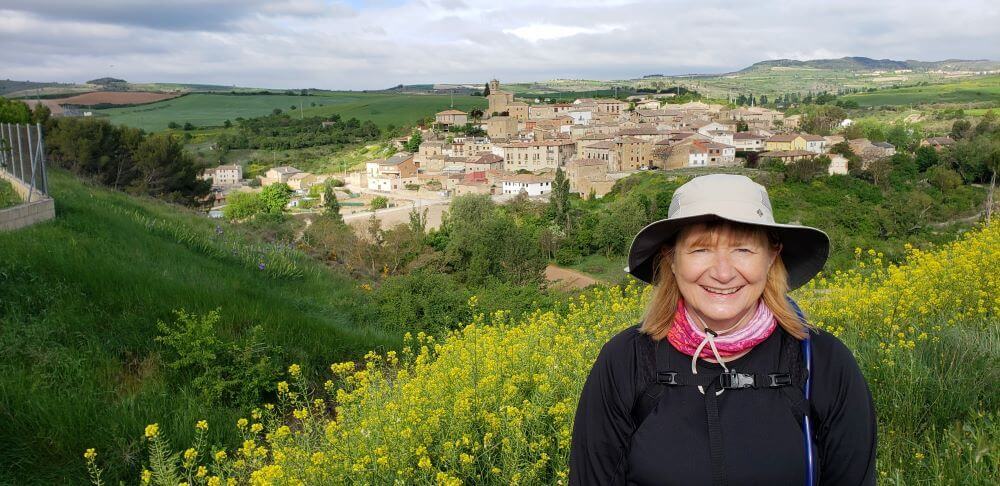 Is the Camino too hard for me, as an older person?
No, as long as you plan appropriately!
One of the wonderful things about the Camino is that you do it your way. I walked the entire Frances Route for my 70th birthday, 485 miles (769.8 km) in 40 days. Because I am older, I knew that I would need a strategy that would work for me. Here are some of the things I did.
Training for the Camino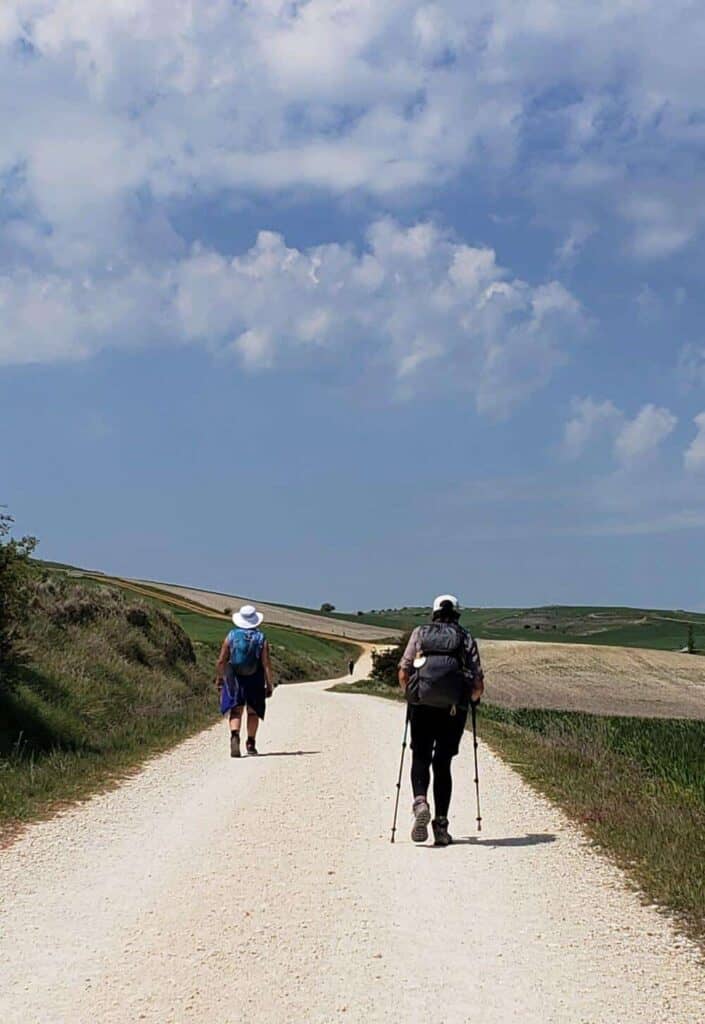 First, I trained – for a year, and really trained for 4 months prior to starting the Camino. I worked with a trainer, 30 minutes, two times a week, for core work, weight lifting, stretching and balance work. Throughout my training, I tried different shoes and found that trail running shoes gave me the support I needed, without being too heavy.
I walked 4-5 days a week, 5-6 miles per day. On some days, I walked on different terrain, some hills, some flat, some trails, some paved walks.
I walked in the heat, in the cold and in the rain. Sometimes I carried my full pack. On other days I carried a day pack with a water bladder in it.
I made this fun. I had different friends join me. However, some days I walked alone.
With the right amount of training, I think you can prepare yourself for a phenomenally successful Camino Pilgrimage.
Booking Ahead
Second, I decided NOT to look for an albergue to stay in at the end of every day. I used this service, Follow the Camino, and they pre-booked each of my 40 nights' accommodation. This way, I got up in the morning, stretched, got dressed, packed my bag, had breakfast, and started to walk. I knew where I was going.
I found the innkeepers were so welcoming as I completed my walk and checked in with them. It felt like coming home to a place that was prepared just for me.
Some people do prefer the large rooms with many pilgrims, I do not.
I realized that in order to get the rest necessary, I needed a private room with my private bath.
I did have a friend join me on this pilgrimage and though we decided not to walk together, we came together at the end of each day and shared accommodations.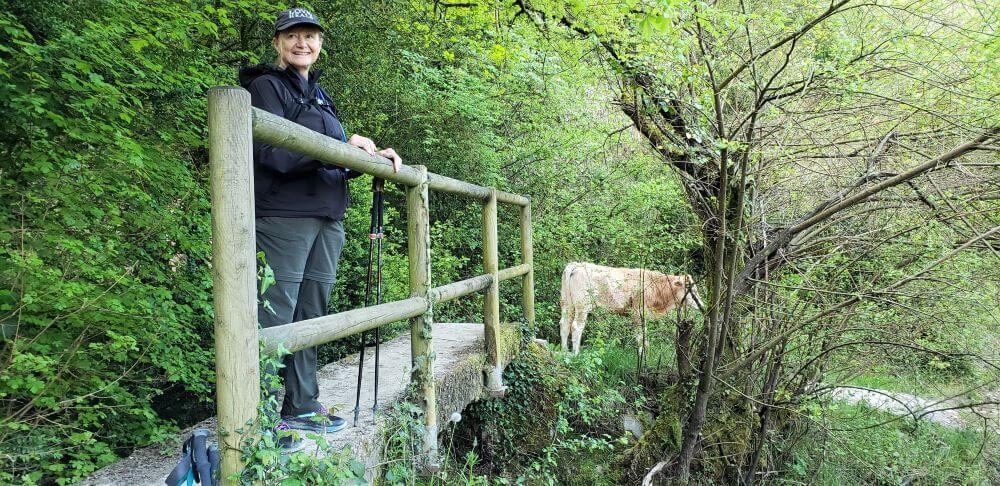 Transfer Your Bags
Third, I used a service to send my heavy pack ahead. In the morning I took the heavy backpack to the front desk before breakfast. I kept a small day pack with me. It had a water bladder, my rain cape, sometimes my lunch, phone, and a few other necessities.
Only twice did I get to my lodging and the pack was not there. In the first case, I just beat the service. About an hour after I arrived, there was a knock on my door and someone handed me my backpack.
Another time, I could see that the packs had arrived, but mine was not there. The innkeeper looked the situation over, offered me a glass of wine, and asked me to wait. He would be back within 15 minutes. Sure enough, he was back with my pack in no time, with a big smile on his face.
Learn more: Download your FREE Camino e-book!
Discover the routes and sections of the famous Camino de Santiago pilgrimage.
Download
What happens if I don't think I can finish a day?
If you do not feel like walking for a day, or even part of a day, you can take the bus, or sometimes the train, or call a taxi.
I had decided I wanted to walk every mile, no short cuts – so I did. However, my friend took a couple of days off and took a bus. Once she called a taxi to finish the day and to find the hotel.
Again, you do the Camino your way. There isn't a right or wrong way. If you get injured, you can find a doctor, a hospital, or a pharmacy. I found the Camino and the Pilgrims to be well supported in every way.
There are cafes along the route so you can rest and refuel when needed.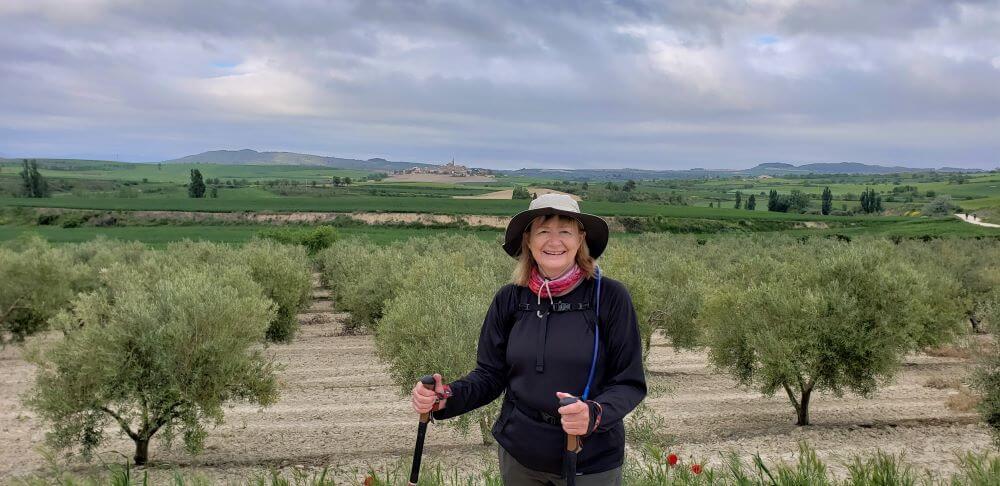 Is there an option to walk very short days?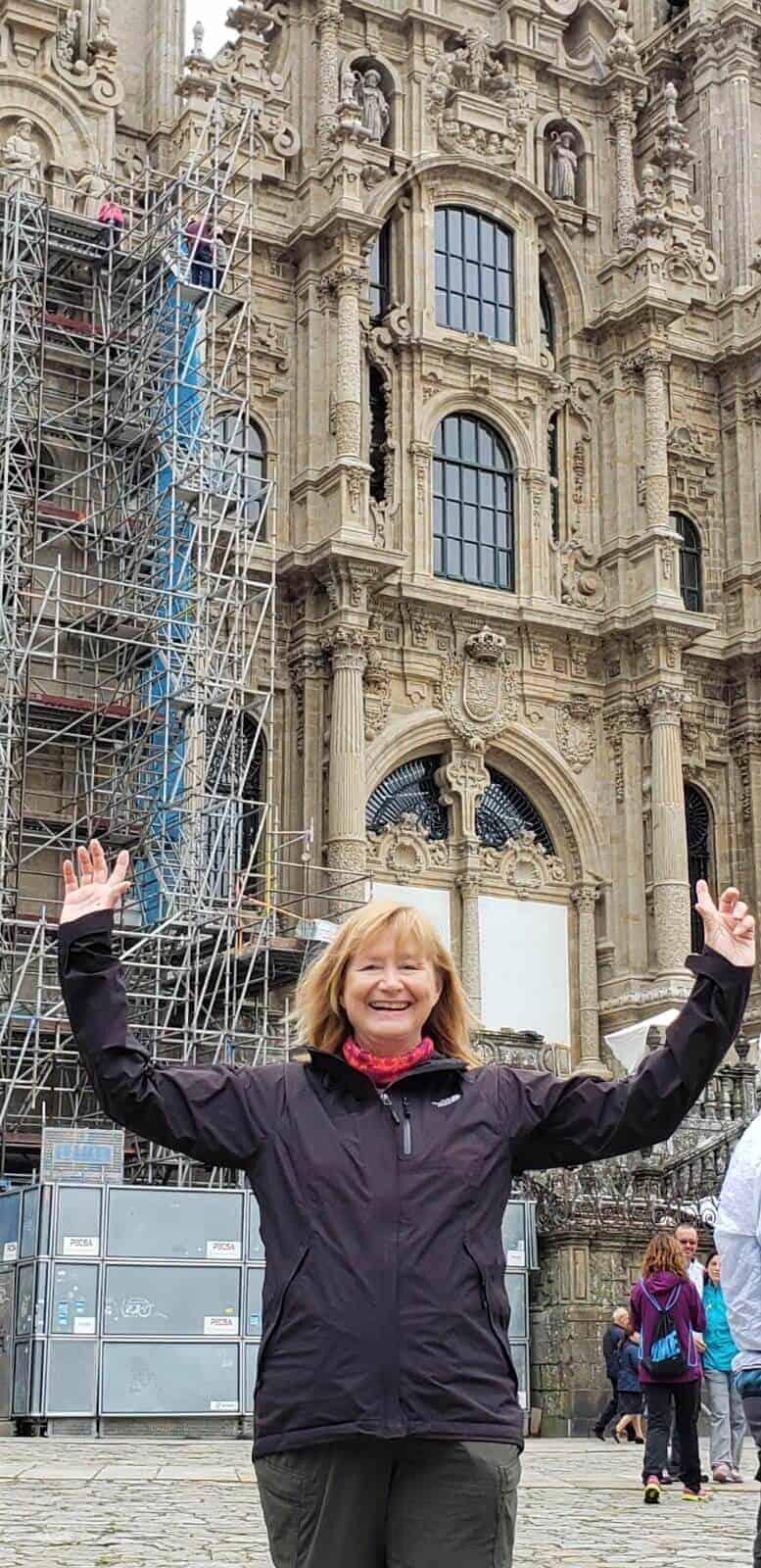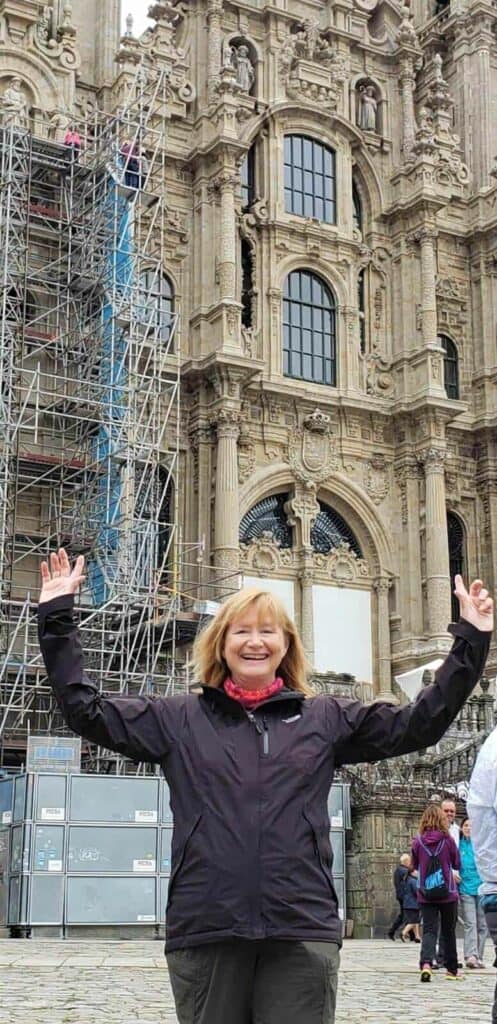 Yes, you can determine how far you walk every day. If you aren't prebooked, you can stop when you feel like stopping and find a place to stay.
We prebooked using the Follow the Camino service, so we knew every morning how far we were going to walk.
Our Follow the Camino travel specialist worked with us. She sent us a couple of preliminary schedules based on the number of days we gave her.
We realized the days were too long for us so we chose a short walking days option. We added days and she rearranged our stays.
Our longest day was 19 miles (30km). However, there were about 5 days that were only 8 miles (12km). We averaged 12 miles (19km) a day. Based on our training this was very doable.
Again, if you get too tired, you can take a two-hour lunch or call a taxi. Some people schedule rest days.
I think this is a great idea, especially in some of the larger cities where there are so many things to see. We didn't do this. I probably will when I return.
What can I do to prepare for the Camino?
In a way, there isn't anything you can do to really prepare. I trained. I planned. As recommended, I weighed my bags and kept them to the recommended 16 pounds (under 8kg). I made sure my phone service worked in Spain. I read a number of books. I wondered what to do about my hair. Would there be hairdryers? What about make-up? In other words, I fretted.
However, nothing really prepared me for the 40 days of walking in one direction, with people from all over the world, surrounded by history and a community of like-minded people. The Pilgrims along the Camino may not all speak the same language, but we have all put aside our everyday life to experience something special.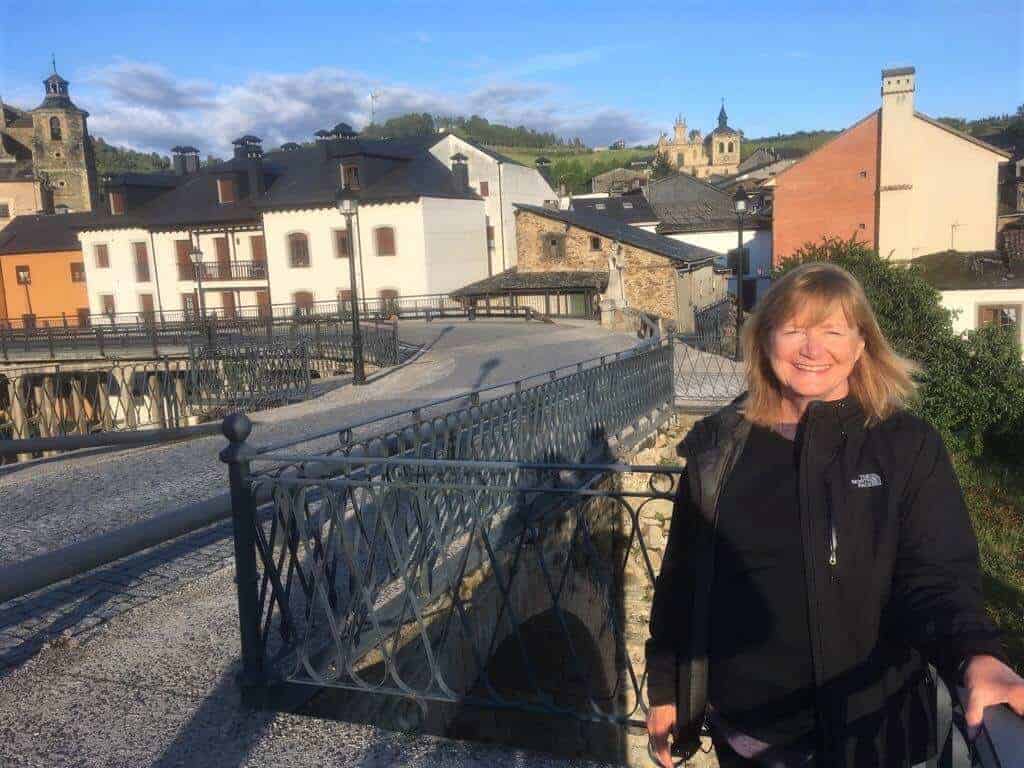 For many, it is a spiritual journey. It was for me. But it was also a fun, social time. I met a lady that I walked with most days. She said that we giggled our way across Spain. And I agree with her. I made new friends and shared stories. I walked alone and I walked in groups.
The Camino enriched my life! For me, it was a spiritual journey of a lifetime.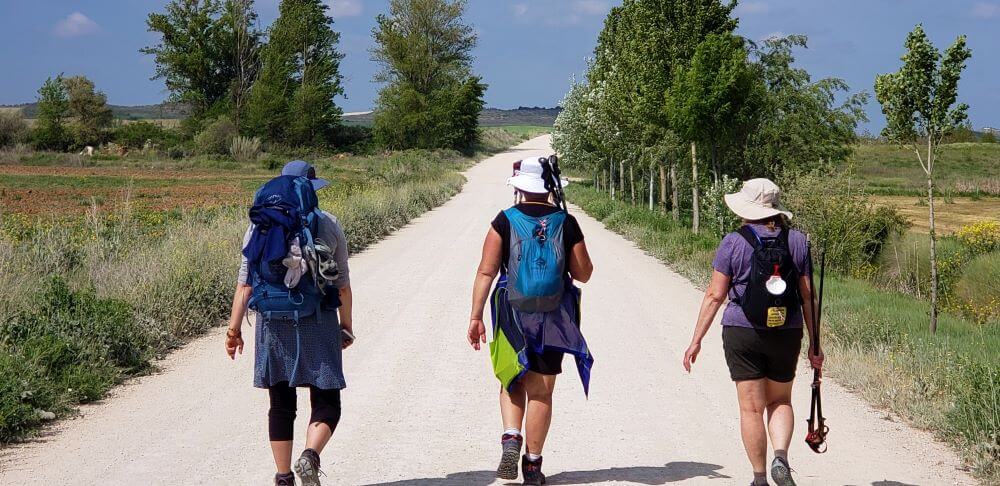 Thank you so much for sharing your Camino journey with us, Susan! It is wonderful to hear that you enjoyed your trip so much and that being a more mature pilgrim is totally possible and enjoyable. To start your own virtual Camino for Good visit their website.
Start planning your own Camino
There is no better time than now to start planning your Camino de Santiago walk. We never know what tomorrow might bring, so make the most of today and embrace a new adventure. From a week to multiple months, with many routes and short walking day options – there is a Camino to suit you, no matter what your age or hiking experience level.
Get in touch with us and let us help you to plan the best Camino route for you.
Check out how Camino events supported High Hopes Choir.
The Camino is Open for 2024 Bookings!
Some of our top accommodation are already booked out for 2023, so get in now to secure the best accommodation for your Camino!
Discover this empowering journey across Spain, Portugal and France for yourself.

Journeys from 3 to 90+ days available.
Flexible itineraries Luggage transfers Private rooms & bathrooms
Contact us