The question we have all been asking for the last year is "When is Spain reopening for travel?" And finally, we have a positive answer! Travel to Europe is starting up again and Spain is open for business.
We know by now that things can change very quickly, but things are looking hopeful for pilgrims wanting to travel to Spain this summer. Over 26% of Spain's population is fully vaccinated and over 44% have had at least one dose of the vaccine. This has been a really tough year for the small businesses along the Camino who rely on tourism for the vast majority of their income – so they can't wait to welcome us back!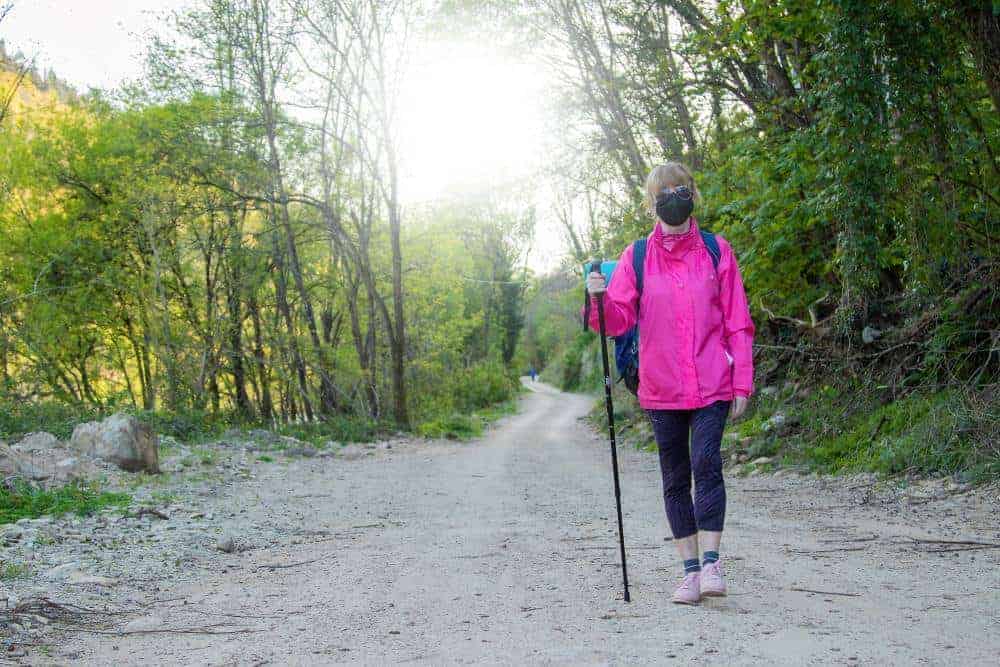 Entry Requirements to Visit Spain
In May, Prime Minister Pedro Sanchez said that Spain will allow all vaccinated travellers to visit the country from 7 June, regardless of their country of origin. People with a negative Covid-19 PCR test are also able to enter Spain. Europeans who are not yet vaccinated will be able to take a cheaper antigen test instead of the PCR test to enter the country.
You can see all the details of the new entry requirements here.
EU-approved rapid antigen tests and vaccination and recovery certificates are now accepted for travellers arriving from the European Union and European Economic Area countries, and tourist travel is now open to travellers with vaccination certificates arriving from non-EU countries.

Travel Safe Spain
Some regions of Spain are even offering access to free insurance with Covid-19 coverage for international travellers and tourists. Learn more here.

Countries That Do Not Need Vaccines to Visit Spain
If you are travelling from a low-incidence country you can travel without the need for diagnostic tests or vaccination or immunity certificates. At present, the countries on this list are:
Australia
Israel
Japan
New Zealand
Rwanda
Singapore
South Korea
Thailand
The United Kingdom of Great Britain and Northern Ireland
China and the special administrative regions of Hong Kong and Macau
Travel to Spain – Departures and Arrivals
Before you head to the airport to start your Camino de Santiago walk, you will need to double-check that the country you are leaving from and the passport you are travelling on is OK to travel. While Spain may allow you in, you will also need to check that you are allowed out of your home country.
At the airport, you may need one or more of these to travel:
Negative Covid-19 test (PCR test or an antigen test depending on the country you are visiting Spain from)
Vaccination certificate
Declaration of having had and recovered from Covid-19.
Here is a list of Coronavirus testing centres in Spain.
Whichever country you are arriving from, all visitors must fill in the health control form on the Spain Travel Health website or app.
We can't wait to welcome you back to the Way of Saint James and the wonders of Spain! Of course, we know that things can still change, so we offer full flexibility on your trip. You can change your travel dates if you need to up to 10 days before you travel – for free. \
If you would like to find out more about the reopening of Spain, go check out the interview with Flavia Ramil, Managing Director of Santiago de Compostela Tourism. He told us how the city of Santiago de Compostela is preparing for pilgrims again!
Start planning your post-Covid Camino by getting in touch with our amazing team! We are ready and waiting to get you back on the trails.
The Camino is Open for 2024 Bookings!
Get in now to secure the best accommodation for your Camino!
Discover this empowering journey across Spain, Portugal and France for yourself.

Journeys from 3 to 90+ days available.
Flexible itineraries Luggage transfers Private rooms & bathrooms
Contact us