The small town of Betanzos is a hidden gem that pilgrims can discover in the Camino Inglés. What nowadays feels like a village used to be the capital of one of the seven provinces on which Galicia was divided. It was the smallest, but the most populated!
Here are some of the top reasons why visiting Betanzos is a good idea – and a great one if you'd like to try the best tortilla española ever!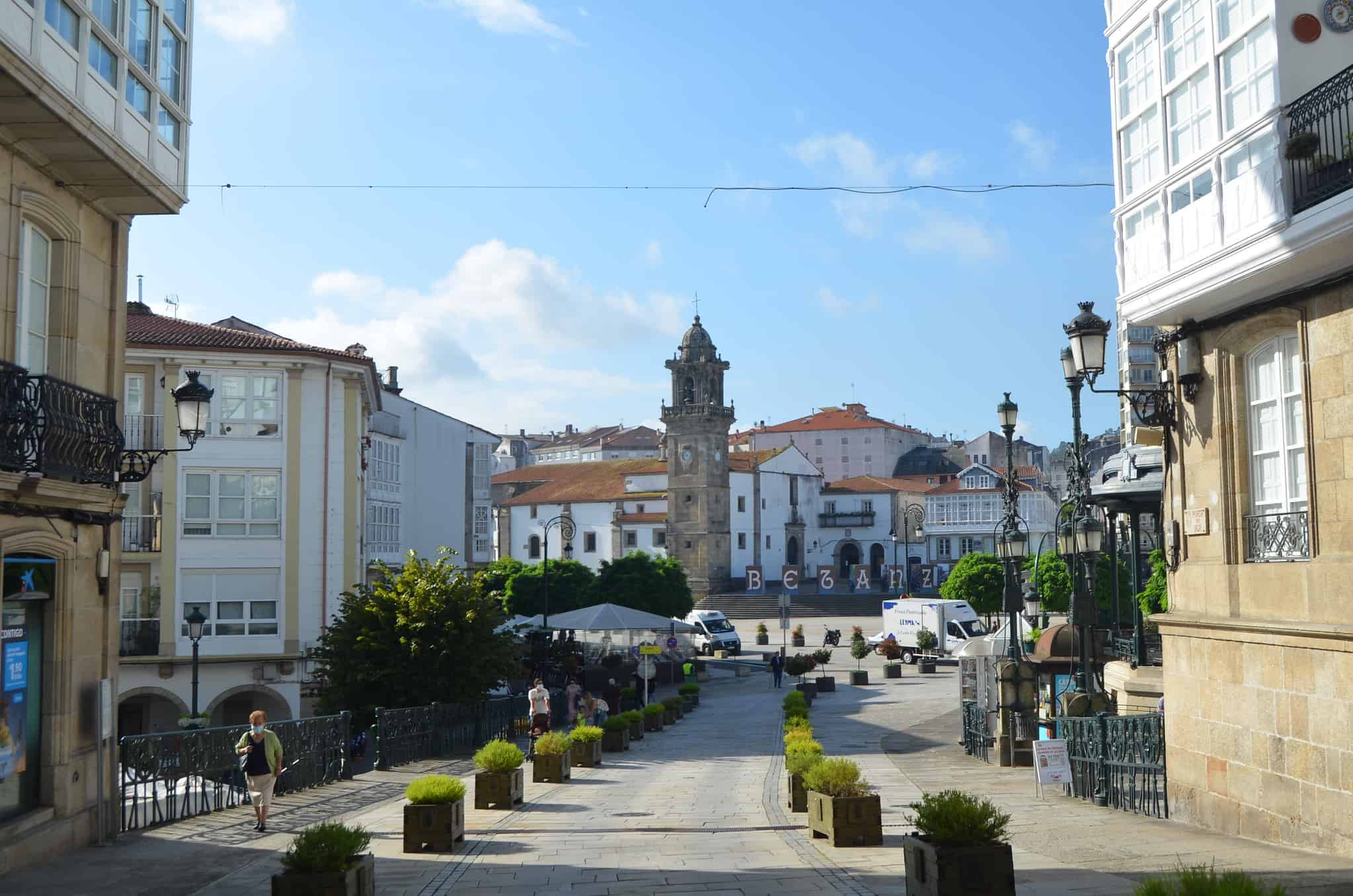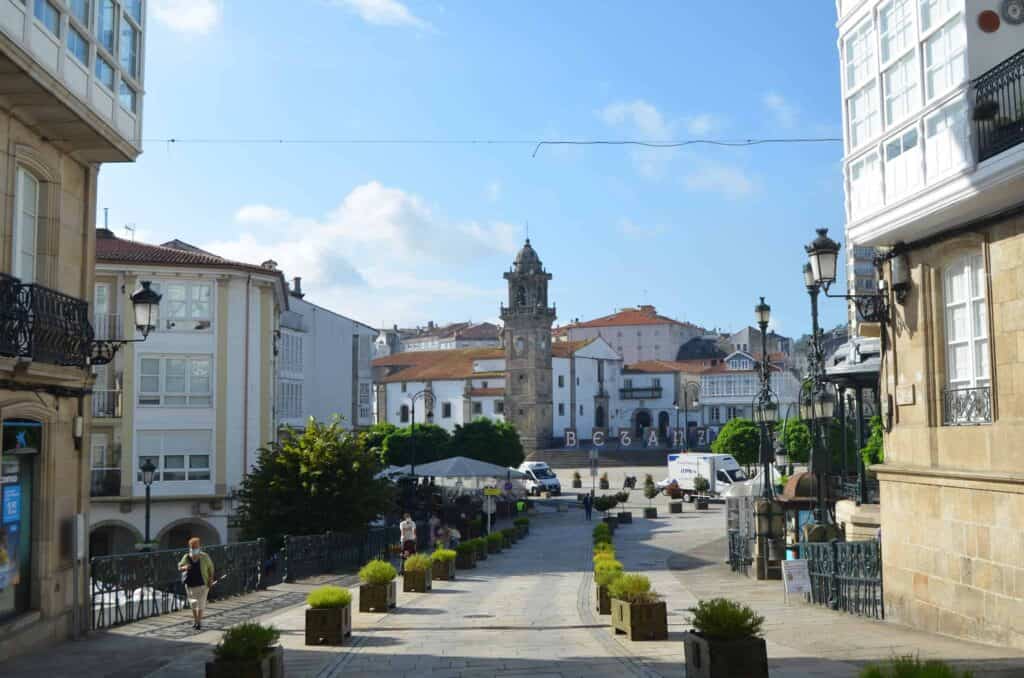 San Roque festival
The festival dedicated to the Saint Patron of Betanzos, San Roque, takes place in the second half of August. During those days there are different activities and celebrations scheduled, but two of them remain as the most important ones: the Globo de Betanzos on the 16th and Os Caneiros on the 18th and again on the 25th.
The Globo de Betanzos consist of the celebratory release of the biggest aerostat in the world, and it's a party that congregates thousands of people in the town. It's a traditional celebration that dates in the middle XIX century!
Os Caneiros are two small pilgrimages to the river and the riverside of Betanzos. Families and friends get together to enjoy a day outdoors, eating and drinking until the sun sets… or even longer!
Feira Franca Medieval
People in Betanzos take their Feira Franca Medieval very seriously! To celebrate it they will get into costumes and decorate the streets of the old part of the town with all kinds of medieval motifs. For a few days in July, it truly feels like the town itself has gone back in time!
The visitor will find a multitude of craft stalls, typical foods, and trades already in disuse, such as goldsmiths, shoemakers, or blacksmiths. This historical reenactment has been declared a Festival of Tourist Interest in Galicia.
Semana Santa (Easter)
The Semana Santa in Betanzos is rooted in the Middle Ages. The whole town celebrates these festivities with live music, expositions, and procesiones. Procesiones (processions, in English) are religious parades, that are traditionally held during Easter. People carry large floats embellished with statues of Jesus Christ, the Virgin Mary, saints, and other biblical figures. Some of them are hundreds of years old, and have been passed down through generations. They are often adorned with floral arrangements and candles.
Fiesta de la Tortilla
Established in 2007, the week of the Tortilla promotes this well-known dish of Betanzo's gastronomy, with its typical recipe that is not curdled at all. It is usually celebrated in late September or early October. There is a contest to choose the best tortilla from all the catering establishments in the city. 2022's winner was Bar Galicia, a small establishment that had already won in 2021! This hole in the wall is a must-try visit, and it will for sure surprise visitors!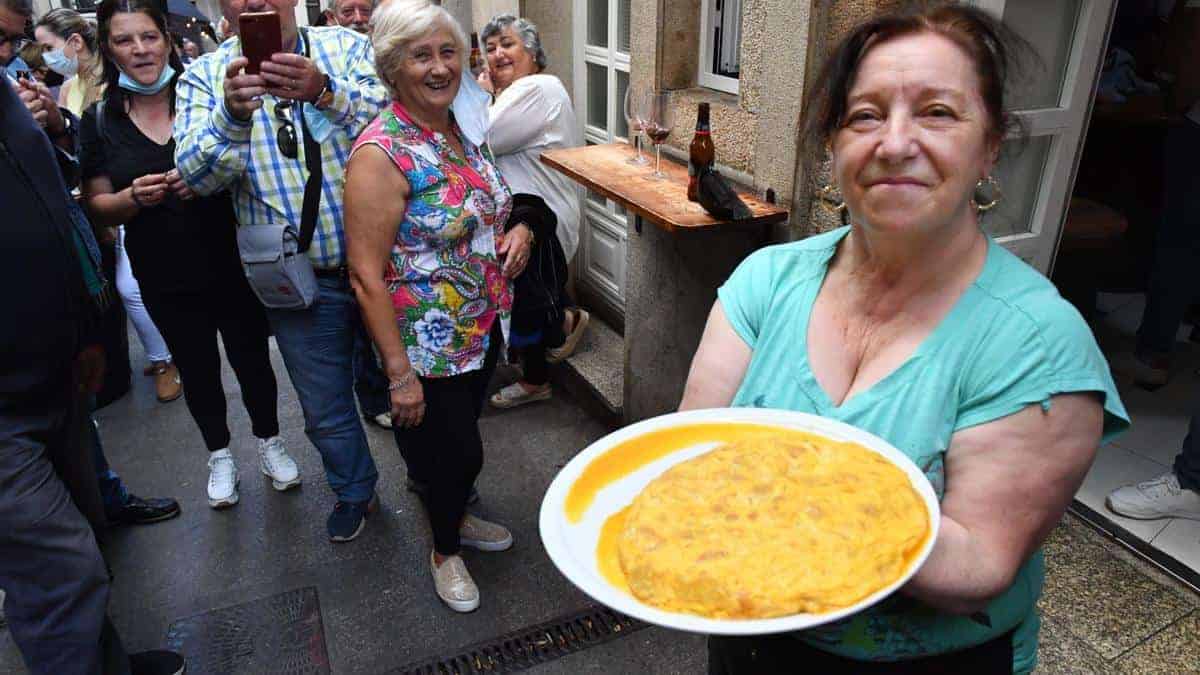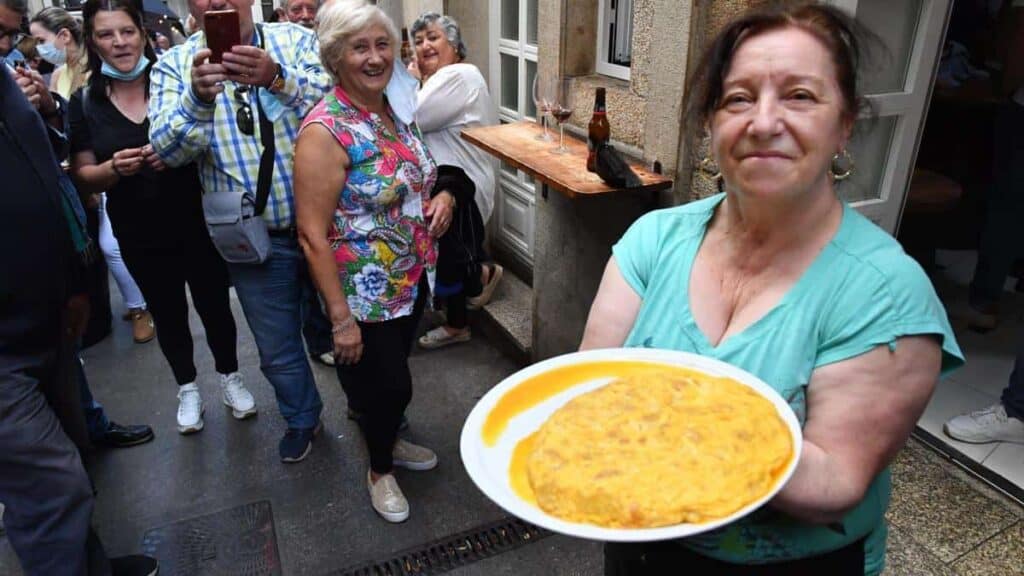 Feria de ganado
Every month, on the 1st and on the 16th, Betanzos hosts a fair dedicated to selling and buying livestock. People from all over the region come to town to get animals to raise, and it's a curious and attractive event for the visitor.
If you're not-so-sure about it, just know that there will also be a pulpeira cooking octopus right there. You'll be able to get your ración and eat it on the spot!
Start Planning Your Camino with us!
Are you inspired to walk your Camino? Our Camino Planners have plenty more advice and tips to help you prepare for your pilgrimage, so get in touch with us to get started!
We have been creating customised itineraries on the Camino since 2007, so we know all the things that are important for a first time Camino walker or an experienced pilgrim. Our team of Camino Planners have plenty of insider info on the trails and will support you from choosing and planning your route all the way through to Santiago – or even to the end of the world!
Start planning your Camino de Santiago pilgrimage today! Contact us for a free itinerary!
Buen Camino!
Taste the Camino in 2022 or 2023!
Are your dreaming of immersing yourself in the sumptuous food, delicious wine, and friendly culture of Spain or Portugal?

Let us turn your dreams into reality.
Flexible itineraries Luggage transfers Private rooms & bathrooms
Contact us